Welcome! This blog tracks the real estate market in the Central Shenandoah Valley, featuring market data and analysis, an exploration of common buying and selling questions, and candid commentary on all things real estate.
If you are interested in discussing any of the topics on this blog, or the details of your specific real estate situation, call or e-mail me!
Smart Growth
Are you interested helping to re-imagine what Grace Street might look like in an ideal context?

Join stakeholders from the community (residents, government, leaders, etc.) alongside JMU students, staff and faculty for the

Grace Street Project Community Design Charrette

.

Grace Street Project Community Design Charrette

Saturday, March 22, 9:00 AM - 4:00 PM

Icehouse 2nd Floor Collaborative Space

217 S. Liberty Street, Harrisonburg, VA

You will be joining JMU's Systems Design & Placemaking Course and facilitator Lindsay Kinkade (

Design RePublic

) throughout the day in sharing ideas, telling stories, collaborating and having fun! Learn about the past, present and future of Grace Street. Brainstorm develop and rapid prototype design ideas.

Plus, a musical interlude and a chalk street stencil workshop!

Free and open to the public. Refreshments will be served.

For Information or to RSVP contact

Audrey Barnes

(

barnesal@jmu.edu

) or

Elise Barrella

(

barrelem@jmu.edu

).
Local developers, Barry Kelley and Andrew Forward, are at it again -- transforming a downtown structure into an inspiring new space. Some of Barry and Andrew's past projects include

City Exchange

,

Urban Exchange

and

The Walton Hotel

.

VISION

- Some of the ideas that have been discussed for The Ice House include:

Restaurant / Cafe
Artisan Space / Destination
Culinary Arts Community Kitchen
Open Office Space
Gallery Space
Aquaponic Facility
Garden Terrace along Blacks Run
Event Space
Loft Apartments
Shared Gym
Rooftop Gardens
Loft Apartments / Condos

Click on the image below to download a 17-page PDF exploring the developer's vision for The Ice House.

LOCATION -

The Ice House will be a transformation of the former Cassco ice plant located at 217 S. Liberty Street. As you can see, it's not a very exciting sight right now....

ZONING -

The City of Harrisonburg has approved a rezoning request for 217 S. Liberty Street and the adjacent building, 115 W. Bruce Street.

HISTORICAL TAX CREDITS; GRANT -

One of the only reasons that this project is able to move forward is because of the historical tax credits available for the project.

INDUSTRIAL REVITALIZATION FUND GRANT

- Harrisonburg received a $500,000 grant from the Virginia Department of Housing and Community Development's Industrial Revitalization Fund. This grant is effectively a low-cost loan that will be available for the development of The Ice House.

COMMERCIAL TENANTS

- Conversations are ongoing, but James Madison University has confirmed that they will occupy some of the space in The Ice House. One of the JMU offices that will relocate to The Ice House is communications, marketing and public affairs. Additional current plans for the commercial space include a restaurant, a mint operation and a yoga studio.

SCOPE, TIMING -

The transformation of this 80,000 square foot building is estimated to cost $10 million and the aim is to have it substantially complete by the end of 2014.

STATUS

- A detailed master plan is currently being developed to include 217 S. Liberty Street, 115 W. Bruce Street, as well as a 104-space parking lot on a parcel diagonally across West Bruce Street.
Collicello North is a new community

being developed

on the north end of Collicello Street (see map below) being developed as a smaller, more intimate and sustainable neighborhoods within walking distance of entertainment, recreation, shopping and public transportation.

Dean Weavers of Blue Ridge Architects explains

his vision for the community

:

I started the master plan for Collicello North by orienting smaller homes (1,000-1,800 SF) to take full advantage of the sun. The roof lines were designed so that photo voltaic panels become a natural extension of the structure. The homes will be high-quality construction with close attention to architectural details, energy efficient and EarthCraft-certified. The tree-lined streets are designed as much for the pedestrian as for vehicle traffic. The patios and courtyards provide private outdoor spaces while the porches connect spatially to the large center common area with open space, grass, trees, a pavilion and community garden.

Read more on the

Blue Ridge Architects blog

.
Aspen Heights LLC, is attempting to rezone a 23-acre parcel of land on Port Republic Road (shown above) for a gated, luxury community for students.

The city has some doubts, per

the Daily News Record article

, which seem to include the current glut of student housing in Harrisonburg, as well as the surrounding largely owner occupied neighborhoods.

Some of the student housing developments that Aspen Heights, LLC has built (yes, the photo above is a student housing development) seem quite nice. View

photos of their communities

, their

current locations

, and

what they believe sets them apart as a student housing community

.

This Tuesday there will be a Planning Commission meeting to discuss this potential rezoning.

In other related student housing news, you'll notice some

new student housing popping up on Stone Spring Road near the RMH Wellness Center

.
Rockingham County, Virginia (not including the City of Harrisonburg) is comprised of (approximately) 46,600 parcels of real estate. Some of these lots or tracts are very small, in towns such as Grottoes, Dayton or Elkton. Others are quite expansive and are in the far flung corners of the County. Below is a visual representation of the distribution of lot sizes of those 46,600 properties --- you might need to click on

this link

to view the full size document for easier reading.

Here's the summary:

20,108 parcels less than a half acre

6,889 parcels of 0.5 - 1 acre

9,801 parcels of 1 - 5 acres

5,513 parcels of 5 - 20 acres

2,355 parcels of 20 - 50 acres

1,933 parcels of 50+ acres

There is quite a bit more to break down from this data set, but here are a few interesting surface level observations:

Almost half (43%) of the parcels in Rockingham County are less than a half acre

79% of the parcels in Rockingham County are less than 5 acres

There are a lot (1,933) of large tracts of land (50+ acres) left in Rockingham County

And the most interesting facts I've gleaned from this data thus far revolve around the largest parcels in Rockingham County:

The largest parcel in Rockingham County is owned by the (and is the) U.S. National Forest, with a size of 140,001 acres.
The second largest tract is 37,980 acres, and owned by the U.S.Department of the Interior --- I'm guessing this is also National Park land...

These two largest parcels combined encompass one-third (33%) of the total acreage of Rockingham County.
The combined value of these two parcels (though I doubt they pay property taxes!?) is roughly $186 million!

Get up close and personal (thanks to unanticipated loud

construction

equipment) with

Harrisonburg mayor Kai Degner

, and hear about the upcoming

Mayor's Sustainability Summit to be held in downtown Harrisonburg

.

As Kai mentioned, the agenda for the Summit will be formed around the interests and desires of those in attendance, but may likely include topics such as:

renewable energy
local foods
preparing for a post peak-oil world
green space
bike share programs
energy conservation initiatives
climate change

Kai's theory is that the first step towards making any of these large scale community changes is to create dialogue in our local community. It is bound to be a fun and thought-provoking day. Mark it on your calendar....

Mayor's Sustainability Summit

Saturday, May 30, 2009

9:00 a.m. - 5:00 p.m.

Starting and ending in Court Square Theater

View more details by clicking here

.
From Wikipedia: "

Smart growth

is an urban

planning

and

transportation

theory that concentrates growth in the center of a city to avoid

urban sprawl

; and advocates compact,

transit-oriented

,

walkable

,

bicycle-friendly

land use, including neighborhood schools,

complete streets

,

mixed-use development

with a range of housing choices.

Smart growth values long-range, regional considerations of sustainability over a short-term focus. Its goals are to achieve a unique sense of community and place; expand the range of transportation, employment, and housing choices; equitably distribute the costs and benefits of development; preserve and enhance natural and cultural resources; and promote public health."

To summarize, Smart Growth is building in the right place:


where infrastructure already exists
with an emphasis on mixed-use development
with a variety of transportation choices


Additional Smart Growth resources:
Well, perhaps we don't have to narrow it down with such extreme labels, but there has been some interesting debate over the subject over at

hburgnews.com

, all of which began with the issue of funding disappearing for the expansion of Port Republic Road.

Here are some of my thoughts, though I would love to hear other perspectives on the subject:

WHY GROWTH OCCURS:

Desirable area -> people want to live here -> they need a place to live -> many want to buy -> more homes are needed -> land is rezoned -> lots are developed -> houses are built.

While growth stems from a positive situation (an area being desirable), it is also true that:

growth has some negative consequences
growth does not have a net positive impact on all involved

But what is the alternative? To halt growth?

To do so, a locality would need to either:

stop rezoning land, and/or
stop issuing building permits

Taking either of these steps would (in my opinion) have some rather negative consequences:

housing costs increase (since supply is limited), making it harder for existing residents to afford housing in their own community
economy stays stagnant, or shrinks, as a result of higher housing prices and a locality's desire to limit growth --- employers won't move here (or stay here) if their employees (or potential employees) can't find housing they can afford --- thus, existing residents would then have fewer job opportunities without moving out of the area

Thus, I would submit that:

Harrisonburg and Rockingham County will not continue to be desirable places to live UNLESS growth occurs.
Said growth needs to be well-planned to preserve the character and history of this area.
I have heard some people talk about development as if in the next few years, or decades, all of Rockingham County will be developed --- with the farm land destroyed, and our history no longer preserved.

Below I'll try to put that thought in the context of actual land use, but for the record --- I don't think many at today's

Smart Growth Symposium

thought that the above statement is true. (Lest anyone conclude that I am referring to any of the attendees)

.

The data above is extracted from the

Rockingham County Comprehensive Plan

, particularly page 18 of the section on

Strategies, Policies and Actions

.

Here's the full list of how Rockingham County land is being used:

Agriculture - 248,000 acres (46%)
Forest - 50,000 acres (9%)
Commercial - 4,000 acres (0.7%)
Industrial - 1,400 acres (0.3%)
Single Family Residential - 44,000 acres (8.2%)
Multi-family or Duplex - 175 acres (<0.1%)
Mobile Home Park - 1,100 acres (0.2%)
Federal Government - 178,000 acres (33%)
State Government - 500 acres (0.1%)
Local Government - 1,700 acres (0.3%)
Regional Government - 130 acres (<0.1%)
Charitable/Religious/Education - 2,300 acres (0.4%)
Other - 7,000 acres (1.8%)

As you can see ---

much of Rockingham County will likely never be developed

(33% is owned by the government) --- and

we still have an extraordinary amount of undeveloped land.
Wow!

Today's

Smart Growth Symposium

, orchestrated by the

Shenandoah Valley Builders Association

was a fantastic primer on growth issues and how to plan for them in the central Shenandoah Valley.

Stewart Schwartz, the Executive Director of the

Coalition for Smarter Growth

, provided a great overview of smart growth principles and policies that provided a helpful framework for thinking about and planning for the future of our area.

One key point that he made, that stuck with me, was a need to focus on developing

in the right place

.

Those present included conservationists, builders, farmers, real estate agents, bankers, local planning staff, elected officials, engaged citizens, and more. There seemed to be a great desire for and capacity to consider working together for the best future for our valley, despite the varying perspectives each of us bring to the table.
The

Shenandoah Valley Builders Association

will hold a

Smart Growth Symposium

on Friday, February 22, with registration at 9:30 AM and finishing around 3:30 PM. This event will be an opportunity for members of the community to come together to

learn about issues related to growth

from a variety of perspectives, and to participate in a

public conversation on the future of the Shenandoah Valley

.

The schedule of speakers and topics is as follows:

10:00 AM -

Stewart Schwartz, Coalition for Smarter Growth

Addressing the topic, "

The Smart Growth Option

"

11:45 AM -

Lunch served

12:30 PM -

Question & Answer session for panel of guests:

2:00 PM -

Todd Rhea,

Clark & Bradshaw

Addressing the topic "

What is a Comprehensive Plan?

"

This should be an informative day with a variety of opinions and perspectives. The cost is $10 per person and includes lunch, and the deadline to RSVP is by Wednesday, February 20.

Reservations and payment can be made online

.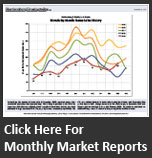 Subscribe

Receive notifications of new content on this blog, via e-mail or RSS reader.