Welcome! This blog tracks the real estate market in the Central Shenandoah Valley, featuring market data and analysis, an exploration of common buying and selling questions, and candid commentary on all things real estate.
If you are interested in discussing any of the topics on this blog, or the details of your specific real estate situation, call or e-mail me!
Economy



Fewer and fewer homeowners are finding themselves in a situation where they are being foreclosed on in Harrisonburg and Rockingham County. The data above reflects the number of completed foreclosure sales in the first ten months of the year for each of the past four years as well as the current year.




The number of foreclosures (in the first 10 months of the year) has fallen 35% over the past year -- and an astonishing 52% from where we were four years ago.





This is likely a result of rising home values, leaving fewer homeowners in a situation where they cannot sell their home if they are no longer able to make their mortgage payments.







Do you have an opinion on whether short term rentals (such as via AirBNB) should be permitted and/or regulated in the City of Harrisonburg? If so, you should show up on Tuesday, September 11th for the public hearing on the topic.




More from today's Daily News Record

article

...

"The proposed changes to short-term rental regulations would allow guests to stay in a lodging area for up to 14 consecutive days, and rentals would have to provide a parking space for each guest room."

"Owners of short-term rentals would be required to obtain a special-use permit to operate, have a business license and go through an inspection."

"The Planning Commission recommended the amendments on Aug. 8 by a 6-0 vote."


"Staff believes by making these amendments, it will provide opportunities to allow property owners and occupants to rent dwellings on a transient basis with minimal negative impact to the community."






It's a numbers games, folks....




Some percentage of each graduating class at JMU (and EMU, and Bridgewater College) will decide they want to stay in Harrisonburg and make it their home.





These three institutions seem to graduate around 6,000 students each year. How many might decide to stay in Harrisonburg?





In chatting with several folks about this yesterday, I pondered aloud whether enough new "for sale" housing is being built for recent grads to buy, once they decide they want to stick around and buy a home.





Or, more broadly, is our housing stock growing as fast as our population. I suspect that it is not -- based on how quickly homes are selling and how low our inventory levels remain month after month.




So, what are these recent (within the past few years) JMU grads to do? Perhaps make several offers on several properties, missing out on most because of multiple offer situations, and then eventually securing a contract to buy a home. Or, perhaps they just rent because there is so little to buy.




But if many or most of them do rent, it is -- at least in the short term -- a net loss for our community. If they buy a home, they will be putting down roots, committing to stay in the area, investing even further in our local economy, etc. If they are renting, not so much on any of those fronts.




Not so long ago (ok -- fine -- 16 years ago) I was a recent JMU graduate -- having just finished up my master's degree -- and my wife (fiancé at the time) and I decided we wanted to stay in this area. We were able to find a townhouse to buy, and were excited to make this our home. The landscape now, at least for recent graduates buying homes, is a bit different.




Numbers are funny.

All of these statements are true based on current projections:

City Council might decide to pay $76 MILLION for a new high school.


City property owners might see a 16% increase in their real estate taxes!

The owner of a $350K home in the City would pay nearly $500 ($473) of extra real estate taxes each year!?!


This tax increase would result in the owner of a median priced city home paying $26 more in real estate taxes each month.

I'm guessing that if you ask most parents of school aged kids in the City if they'd be willing to pay $26 per month such that their child would not be in an overcrowded, not-so-ideal, learning environment for high school, they'd likely be quick to say yes.


That said, this $26 per month increase would need to be paid for 25 years -- but for a parent of a child in the school system, I'm guessing that would still seem to be a reasonable cost.

I'm also guessing that City property owners who do not have children in the local school system would LOVE for their property taxes to NOT increase. And I'll even go a step further -- I am guessing that they don't really want school aged children to have an overcrowded, not-so-ideal, learning environment -- it's probably just more about the increased tax burden.

Anyhow. Numbers are funny.

Read today's Daily News Record article, and feel free to form your own opinions. There seem to be plenty of them circulating through our community about this topic. :)



The City of Harrisonburg is in the midst of updating the Comprehensive Plan for the City. As per the City....

The Comprehensive Plan presents a vision of Harrisonburg's future. It identifies steps to move toward that vision by providing information about current conditions, long-term goals and objectives, and recommended implementation strategies. As described in the Code of Virginia, the Comprehensive Plan is general in nature. Harrisonburg's Plan addresses a wide range of issues including but not limited to: land use, housing, education, transportation, recreation, the preservation of historic and natural resources, and economic development. The plan serves as a long-term guide for the community, and it helps City leaders with setting policies and decision-making.

So, basically, what do you want the City of Harrisonburg to be in 10 or 20 years? Discussions taking place and decisions being made right now will affect that future, and you have the opportunity to be a part of the conversation!

Better yet -- there are several Public Workshops coming up that will allow you to chime in on topics near and dear to your heart....

Education; Arts, Culture, and Historic Resources; and Community Engagement & Collaboration
Thursday, October 19 at 6pm
Lucy F. Simms Center

Environmental Stewardship & Sustainability; Parks & Recreation; and Community Infrastructure, Services, Safety & Health
Monday, October 23 at 6pm
Thomas Harrison Middle School

Economic Development & Tourism; and Revitalization
Monday, October 30 at 6pm
Thomas Harrison Middle School

Land Use & Development Quality; Neighborhoods & Housing; Transportation
Monday, November 13 at 6pm
Thomas Harrison Middle School

Workshops on October 19, 23, and 30 will run about two (2) hours. The November 13 workshop will run about 2.5 hours.


So, mark your calendars, and get involved in the discussions and decisions to help shape the future our our great City!

Also of note....

Lots of Q&A's about the Comprehensive Plan update can be found

here

.

General information about the Comprehensive Plan update can be found

here

.
Click here for a larger version of the map shown above.

As reported in this past Saturday's Daily News Record -- a new Starbucks location will be constructed at the Intersection of Port Republic Road and Hunters Road, on a currently vacant lot. A variety of additional details and thoughts....

The new Starbucks location is intended to open in Spring 2018 and will have a drive thru!

This new location will be only 1,250 feet from the existing Starbucks location on the other side of I-81 at James Madison Square. Starbucks indicates that the existing store will remain open.

Access to Starbucks will be off of Hunters Road -- not Port Republic Road. This is good -- to not have another entrance/exit onto Port Republic Road in this busy area -- but I'm still not sure how folks are going to leave Starbucks (from Hunters Road) and turn left (across two lanes of traffic) to get onto Port Republic Road heading back towards I-81 and JMU. Many (most?) times of day, it is very difficult to make this left turn with two lanes of traffic in each direction.


Explore more aerial photos of this site, and surroundings,

here

.
Three parcels of development land (see below) are now under contract. Perhaps we'll be seeing some new developments taking shape in and around Harrisonburg soon?

2112 SUNNY SLOPE LN, ROCKINGHAM, VA - 16.91 ACRES - $1,039,000

This nearly 18 acre tract of land is just outside the City of Harrisonburg and offers an opportunity to develop for residential and/or commercial use, subject to rezoning. The property is located on Route 42 with about 450 feet of road frontage near WalMart and beside Harrisonburg Construction. There are three parcels, two currently zoned A2 and one zoned R2. Water & Sewer is available. The property includes a 3,000 sf ranch style residence with a basement and was built in 1960. UNDER CONTRACT SINCE 3/2/2017.

9447 MCGAHEYSVILLE RD, MCGAHEYSVILLE, VA - 21.76 ACRES - $1,250,000

Temporary Price Cut for an Early April Closing! Extraordinary Opportunity! A fully approved Residential Subdivision in McGaheysville and ready to be developed. The site is approved for 84 units (6 single family & 39 duplex lots). It can be constructed in Phases. Full views of Massanutten and the Blue Ridge Mountains. The subdivision includes a roundabout, internal loop road for walking, and riding, a shared access pond/park area. County water & sewer. UNDER CONTRACT SINCE 7/5/2017.

TBD BOYERS ROAD, ROCKINGHAM, VA - 26.27 ACRES - $2,365,000


Prime Development Land. 26 + Acres Zoned R3 on the east side of Harrisonburg on Boyers Road across from Sentara RMH Hospital. Property borders the Massanetta Springs Camp & Conference center property on the east and also has a pond that has water in it most of the year. Could be a great duplex or townhouse development. There is a small barn on the property. UNDER CONTRACT SINCE 9/11/2017.
OK, OK, that's probably not true -- Harrisonburg probably does not have an infinite need for student housing. Just consider my title, then, to be an intro to all of the alternative perspectives that have been shared with me since I wrote these two posts....

Does Harrisonburg need more Off Campus Student Housing?Does New College Student Housing Increase the Demands on Local Elementary Schools?

OK -- here goes -- all the reasons I might be wrong, and all of this new student housing might be OK, or even a good thing....

1. JMU is growing!

All of this student housing is necessary -- JMU is continuing to grow, and they are not building on campus fast enough for their growth, so the private sector must build and rent housing to students in order to meet that growing demand.

2. Denying growth just pushes it elsewhere.


If the City decided to stop permitting new student housing communities to be built, that would just push developers to build them in the County, or push students to live in otherwise owner occupied neighborhoods.

3. This is an affordable way to get workforce housing.


There isn't much truly affordable rental housing being built -- and older student housing complexes being effectively turned into workforce housing by virtue of students being attracted to new student housing communities is not necessarily a bad thing. It may be the most affordable way to create affordable or workforce housing.

4. Bring on the wrecking ball.


If even more student housing is built, the rental rates will fall even lower on the oldest complexes, devaluing those properties to the point where it will make sense to just knock them down and build new housing -- thus, eliminating the older, outdated housing.

5. How much regulation do you want "the government" to do?

If the government (planning commission, city council, staff) should start making judgement calls about how much student housing is too much student -- and thus regulating what landowners (and student housing developers) can and cannot do -- should they also start governing other segments of the private sector? Should they regulate how many hair salons exist? How many banks are permitted to operate? How many restaurants can open? How many Realtors can sell homes? :)

OK -- again -- I don't necessarily agree with all of the perspectives above, but I believe it is important to consider these counterpoints when thinking about how our community should be planning for the future as it pertains to student housing, land use, property taxes, schools, etc.

And, as I mentioned to a reader in response to their comments....

I don't know if new student housing projects should or should not be denied - but I think the local community needs to fully understand the impact of continuing to approve more student housing communities.

If older student housing communities become workforce housing, great, no problem -- but let's realize that this is the result of approving new student housing communities, and make sure that infrastructure (schools, for example) are in place for the new workforce housing that we have indirectly created.
Take a few minutes to fill out

this 19-question survey

about the Harrisonburg area that will ask you about yourself, your internet use and our shopping habits. This survey is being used to determine what gaps exist in what is being provided by local retailers, with the hopes of using the data to attract further retailers to our area and to enhance existing businesses.

Read on from the Daily News Record....

Survey Seeks Data To Lure Retailers

Olive Garden is here. Whaddaya want next?

That is one of the questions Harrisonburg and Rockingham County economic development officials want area residents to answer over the next 13 days to help provide data for a regional retail market analysis.

Community Land Use + Economics Group, an Arlington firm with experience in economic analysis, strategy and implementation, and business development, is compiling data local leaders hope can help them lure new retailers to the area and enhance existing businesses.

As part of that effort, city and county residents are being asked to complete a 19-question survey themselves, including internet use and shopping habits. Those completing the survey, available at surveymonkey.com/r/CVCRW6Y, are eligible to win tickets to Massanutten Water Park or $50 in downtown dollars.

The survey is being conducted to find out what local retailers are and aren't providing that residents want.

"What we really want to know is, 'Are you going elsewhere right now for retail services? Who are we losing to other markets? Why are they filling a need Harrisonburg is not filling?'" said Peirce Macgill, Harrisonburg's assistant director of economic development. "We want to find out what businesses residents are going elsewhere for, because they should be a target for the commercial brokerage community."

Michele Bridges, Rockingham County's economic development and tourism manager, said the information gathered can be used to let certain businesses know they have a market here or encourage existing retailers to carry specific items people buy elsewhere.

"It's really just to strengthen our retail experience here in the Harrisonburg-Rockingham County area," she said.

The analysis is a public-private effort that leveraged a state grant.

The Virginia Department of Housing and Community Development awarded the city a $15,000 Building Entrepreneurial Economies planning grant for the study. The city, county, James Madison University and Harrisonburg Downtown Renaissance combined to provide a $7,000 match, and the Shenandoah Valley Small Business Development Center has provided technical support.

In addition to finding out what local residents are buying elsewhere, Bridges said Rockingham is focused on information that can be used in the development of three major shopping areas: Stone Port Retail Plaza, the commercial space at Preston Lake, and the retail frontage at Rockingham Park at The Crossroads.

Those three commercial developments in the county's urban growth area represent significant, immediate opportunities to land retailers and grow Rockingham's tax base.

The Harrisonburg market's demographics are skewed, Macgill noted, by the high concentration of college students.

The city's median income, a key data point many retailers use in determining where to set up shop, is lower than the state average. That's deceiving, though, because many college students have cash to spend, so the market's strength is hidden somewhat by the top-line number.

"It's a matter of how can we better tell the Harrisonburg story beyond household income and what the traffic counts are," he said. "A lot of times, we're not on radar [of some retailers] to get a serious look."

Capturing information on what local residents are buying out-of-town, Macgill and Bridges noted, can be shared with city and county retailers that might be able to add the items to their shops. If area business already have the items, they can be alerted that they're losing part of the market.

The survey is the final stage of the analysis data-gathering process.

Already, Macgill said, about 800 JMU students have completed a similar survey. The consultant also spent two days here last month meeting with stakeholders and checking out the community.

The CLUE Group officials, Macgill said, left Harrisonburg with a potential marketing and development angle for Duke's Plaza.

"They were pleasantly surprised by the number of what appears to be immigrant-owned businesses in Duke's Plaza," he said. "They were intrigued at how we could take advantage of that, the immigrant niche businesses."

The final report from CLUE Group is due in late July. Macgill said an implementation grant has been applied for that would allow efforts to begin immediately to leverage the study's information into growth opportunities for local businesses.

As shown above, the population of the City of Harrisonburg has increased by 11% over the past six years to it's current (estimated) level of 54,224. A few other fast facts from today's

Daily News Record article

....

Harrisonburg has been the 4th fastest growing City in Virginia since 2010.

On average, cities have grown at a rate of 4.8% per year since 2010.

Rockingham County (not shown) has grown by 4.5% during the same time period to an estimated population of 79,735.

The Harrisonburg-Rockingham MSA has grown 7% over the past six years to a combined population of 133,959.

Read the full Daily News Record article for much more context and insightful commentary.




The forthcoming hotel and conference center being built on the edge of the JMU campus, held its ceremonial groundbreaking yesterday. The project is due to be complete by March 2018.

Read more in today's

Daily News Record article

, or read on for some highlights....

The hotel will contained 230 rooms.


The conference center will offer 21,000 - 2,000 square feet of meeting space.


The developer is a JMU graduate, Paul Gladd with dpM Partners of Gaithersburg, MD.

The hotel will feature 180 traditional rooms, 50 extended-stay rooms, a farm-to-table restaurant, a coffee bar and wine bar.

The developer is paying $35M to build the hotel, while the JMU Foundation is loaning $11M to the Harrisonburg Industrial Development Authority to cover the cost of the conference center construction. The JMU Foundation will be repaid with tax revenues generated by the facility.


There are quite a few more interesting details in today's

Daily News Record article

.
In local economic development news, the MillerCoors brewery in Elkton, Virginia has announced a $60 million expansion! This investment by Miller Coors will allow for the installation of new infrastructure to brew more beer brands and will result in 27 new jobs.

Some fast facts about the Shenandoah Valley MillerCoors brewery....

Opened in 1987 as Coors Brewing
450 employees (as of 2015)
Brew up to 8 million barrels of beer a year (as of 2015)
Beers brewed: Coors Light, Blue Moon Belgian White, Killian's Irish Red, Keystone, Keystone Light
A $300 million build-out in 2007 made this one of the most modern large-scale breweries in North America

Click here to read the entire Daily News Record article

about this planned expansion.
The local unemployment rate dropped quickly, drastically, sharply in April 2016. Waaaaay down to 3.2% -- which is the lowest rate on record in the past six years -- by far.

Read some commentary on this news via last week's Daily News Record

article

, excerpted below.

Unemployment in the Harrisonburg metropolitan area hit an eight year low in April, according to data released Wednesday by the U.S. Bureau of Labor Statistics.

But part of the data supporting the jobless rate has local economic development directors scratching their heads.

Rockingham County was credited with a 2.9 percent unemployment rate in April, well below the 3.8 percent rate recorded in March and the previous April. It marked the first time the rate has been below 3 percent since April 2008.

The drop in the city was greater. The jobless rate was 3.6 percent in April, 1.2 percentage points lower than March and 1.1 percentage point below the April 2015 rate. It, too, was Harrisonburg's lowest rate since April 2008.

Combined, 3.2 percent of people looking for work in the metro area, which includes the city and county, couldn't find it in April. That was well below March's unemployment rate of 4.2 percent and the 4.1 percent rate posted in April 2015.

According to the BLS, only 852 city resident and 1,153 county residents who were seeking work were without jobs, with 166 more Harrisonburg residents and 661 Rockingham residents working in April when compared to March.

Per today's Daily News Record, Merck has announced a $168 million investment in its Elkton facility for upgrades that will take place over the next few years....




"The Kenilworth, N.J.-based pharmaceutical business has been operating in the Valley since 1941, according to the release, and the Elkton plant works to produce a variety of vaccines in bulk. The improvements will upgrade that system.

The investment will upgrade plant infrastructure, add manufacturing facilities and equipment, and complete personnel training to support a bioprocessing facility.

Rockingham County Administrator Joe Paxton said the company would demolish some of its older buildings, many dating back to the 1940s, and replace them with new structures. "


Read the entire article here:

Merck Plans $168M Upgrade

Looking back through the Daily News Record archives, the most recent major improvement I can find record of is a $57M announcement in 2006, followed by a $193M announcement in 2007.

Read the 2007 article here:

Merck Adding 70 New Jobs

Merck is one of the largest employers in Rockingham County, so this is a welcome news announcement!
A recently completed

housing study

prepared for the Harrisonburg Housing and Redevelopment Authority had a helpful and informative snapshot of recent economic development announcements.....

Symi International, a water importing company, announced in January, 2014 that it would open an office and a warehousing and distribution center in Harrisonburg within 18 months where it would employ 18 people.


DBT-Data, which operates a data processing center in Harrisonburg, announced in January, 2014 that it would expand by adding 35 new jobs.


Ice House. Construction was completed in the summer of 2014 on this fully renovated 80,000 square foot structure that was originally built for ice and cold storage in 1934. JMU leased approximately 30,000 square feet of office space at the building to house university departments, such as Communications and
Marketing, Public Affairs, the Shenandoah Valley Small Business Development Center, and the Center of Economic Education. The building is located on the corner of South Liberty and West Bruce Street.


Approved Colleges, which markets services focused in online education, announced in January, 2014 that it would hire 40 additional employees in Harrisonburg in a newly renovated space at 126 West Bruce Street.


Shenandoah Processing announced in December, 2013 that it would open a new poultry plant in Harrisonburg where it would employ 102 people. It will serve the market for organically raised and "all-natural" chicken.


Bellaire at Stone Port. This is an assisted living community currently under development along Stone Port Road across from the Rockingham Memorial Hospital. The facility will include 64 assisted living apartments and 24 memory care apartments in an 80,890 square foot complex. Completion is expected by mid-2016. At least 40 new jobs will be created.


Walmart is constructing a 128,000 square foot store in Timberville. The supercenter would create about 300 jobs. Construction is planned to be completed by 2016.


Sentara RMH Medical Center. Ground was broken in November, 2014 on this two-story, 52,000 square foot medical facility that will better serve the needs of advanced imaging, orthopedics and sports medicine patients. The facility opened in Fall, 2015.


Bridgewater Retirement Community plans to renovate and add 36,000 square feet to the Huffman Health Center, which houses approximately 130 residents in long-term nursing care. The project is currently in the schematic design phase. Currently most residents are in shared rooms, but in the new model, about 70 percent of the rooms will be private. Completion of the project is anticipated for late 2016 or early 2017.


Serco, a records management and patent processing company, announced in November, 2014 that it would expand by adding 40 new positions at its Harrisonburg location.


Special Fleet Service, a commercial truck body fabrication company, announced in September, 2014 that it would add 45 employees to its Harrisonburg location.


Shenandoah Growers announced in March, 2015 that it would expand its organic herb nursery greenhouse and production facility in Rockingham County by adding 15 new jobs. Shenandoah Growers will install a new 78,000 square foot nursery greenhouse at its current facility.


AXON Ghost Sentinel, a Harrisonburg-based cyber security firm, announced in June, 2015 that it would expand in the City, adding 29 new jobs.


The Virginia Poultry Growers Cooperative announced in July, 2015 that it would build an 80,000 square foot turkey processing facility in Hinton over the next three years. The move is expected to create six jobs and increase the co-op's production by more than 45 percent. The company also plans to invest in its feed mill in Broadway and its grain elevator in Linville.


Hotel Madison and Shenandoah Valley Conference Center. Construction on this 21,000 square foot hotel is slated to begin in the spring of 2016. The 205-room facility will be constructed and operated by dpM Partners on land leased from JMU. The project is expected to create nearly 60 full-time jobs once the facility opens.


Sentara Healthcare Clinic. Ground was broken in June, 2015 on a new medical facility in Timberville in northern Rockingham County. The free-standing 13,580 square foot facility will house the physicians and staff members of Timberville Health Care and Springbrook Family Medicine in Broadway. The center will also offer X-ray, laboratory and rehabilitation services. The project is expected to be completed in early-2016 and generate 20± new jobs.


Most of these announcements did / have / are coming to pass, showing some strong economic development activity in Harrisonburg and Rockingham County.

Do you know of any additional recent economic development announcement? Are any of those on the list above now inaccurate or out of date?
After peaking in 2010 at 270 completed foreclosure sales in Harrisonburg and Rockingham County, we have seen declines in nearly every year since then -- down to a total of only 163 foreclosure sales last year -- and a projected 154 this year.

This decline in the number of foreclosed homes (and thus decline in the number of sales of banked owned homes, potentially at lower-than-market-value) is helping to continue to stabilize our local real estate market -- and it means fewer people are losing their homes due to their inability to make their mortgage payments.

Good news on both fronts!
Click here

to download a high resolution version of this map, and a few others as well!

The Board of Supervisors will hold a public hearing today at 7:00 PM to receive input on expanding the its "Urban Development Area" to include the additional land shown on the maps above.

This potential expansion would triple the size of the current UDA, which was established in 2011 just after Sentara RMH Medical Center opened. From the staff report to the Board of Supervisors....

"Since 2011, commercial and residential development activity has increased and Stone Spring Road has been completed. [...] Interest in the development of commercially zoned land in this same area is expected to increase as a result of the relocation and completion of Stone Spring Road and the construction of Albert Long Park."


Why should this area be expanded, you might ask? Per today's DNR article...

"According to county officials, an expanded UDA would put Rockingham County in a better position to compete for state money under the new prioritization process for transportation funding adopted by the General Assembly in 2014."


Click here to read today's Daily News Record article on the topic

.

Click here to download an excerpt from the Board of Supervisor's packet

.
click here to view a larger version

This (above) is a nice view of the intended building layout in the quadrant bounded by Main Street, Martin Luther King, Jr. Way, Mason Street and Grace Street.

The Mason Street Parking Deck is currently in the early (very early) stages of construction. Madison Hall exists, but will be renovated. Hotel Madison is yet to be started.
Get ready for some significant shifts in the locations considered by new businesses coming to Harrisonburg -- thanks for the upcoming completion of the SouthEast Connector Road.

Read more about its potential impact on our local commercial real estate market over at Tim Reamers' blog....

1,124 Words About Asphalt by Tim Reamer


Or, find out more about Stoneport, the new mixed used development on the SouthEast Connector Road....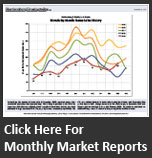 Subscribe

Receive notifications of new content on this blog, via e-mail or RSS reader.