Welcome! This blog tracks the real estate market in the Central Shenandoah Valley, featuring market data and analysis, an exploration of common buying and selling questions, and candid commentary on all things real estate.
If you are interested in discussing any of the topics on this blog, or the details of your specific real estate situation, call or e-mail me!
Fun
I'll say no real surprises here, on this analysis put together by SunTrust Mortgage of why millennials are buying homes....

A desire for more living space tops the list, and is understandable -- as many millennials may be moving out of apartments or other smaller living spaces -- or may be sharing a home with a roommate, etc.

It is good to see that millennials are interested in building equity in a home that they purchase. Buying a home, and thus having your monthly housing costs paying down the principal balance of your mortgage, is a much better feeling than paying those monthly housing costs each month to pay down your landlord's mortgage.

A desire for more space or a yard for a dog is surprising, at first, but given the age of millennials, maybe there are more such buyers still in the pre-marriage, pre-kid stage of life?

Knowing why you are buying a home, and how long you think you will be in that home, are important things to be thinking about as you are preparing to embark upon the home buying process.

Thanks to JoDee Lambert at SunTrust Mortgage for this fun infographic.



Click here for a larger version of the map shown above.

As reported in this past Saturday's Daily News Record -- a new Starbucks location will be constructed at the Intersection of Port Republic Road and Hunters Road, on a currently vacant lot. A variety of additional details and thoughts....

The new Starbucks location is intended to open in Spring 2018 and will have a drive thru!

This new location will be only 1,250 feet from the existing Starbucks location on the other side of I-81 at James Madison Square. Starbucks indicates that the existing store will remain open.

Access to Starbucks will be off of Hunters Road -- not Port Republic Road. This is good -- to not have another entrance/exit onto Port Republic Road in this busy area -- but I'm still not sure how folks are going to leave Starbucks (from Hunters Road) and turn left (across two lanes of traffic) to get onto Port Republic Road heading back towards I-81 and JMU. Many (most?) times of day, it is very difficult to make this left turn with two lanes of traffic in each direction.


Explore more aerial photos of this site, and surroundings,

here

.
Have you seen thousands of sunflowers growing in a field at the intersection of Route 33 East and the Connector Road (Stone Spring Road) just East of Harrisonburg?

This field is known as Hope Field, and you can stop by this Saturday and Sunday for

Frazier Quarry's all-you-can-pick sunflower fundraiser

.

Per

this article from the JMU Breeze

....

"The Frazier family will dedicate this year's sunflower harvest to Carla Frazier, a family member who succumbed to brain cancer 13 years ago."

"The event's proceeds will go to the RMH Foundation's Hope Fund, which provides care for those diagnosed with cancer no matter their financial situation, specifically to those who may lack insurance and medications for patients who can't afford them."


So, mark your calendar, and stop by Hope Field this weekend!

Saturday, August 26th, 8 AM - 6 PM

Sunday, August 27th, 8 AM - 12 PM

Per the

Facebook event page

, be sure to bring your pruners as well as close toed shoes!
Get this -- you can support Downtown Harrisonburg AND have the opportunity to win funds to use as your down payment on a house! :)

Harrisonburg Downtown Renaissance has launched

FRIENDLY CITY FORTUNE

-- a large scale raffle with $250,000 of prizes to be given away on July 4, 2017.

Prices include thousands of dollars of cash (including a $3K winner, $5K winner, $10K winner and $30K winner!!) and a 2017 Ford F-150 4x4!

Tickets are $100 -- 5000 of them will be sold -- and all raffle proceeds will support the vitality of downtown Harrisonburg through important redevelopment, beautification and community-building initiatives.

Learn more about the Friendly City Fortune

here

, or buy your raffle ticket

here

.
Don't miss the inaugural

Shenandoah Valley SING OFF

, this Saturday, at Harrisonburg High School, featuring the following groups....

Camerati (All-male a cappella chamber ensemble)
Cantore (Male vocal ensemble)
Desperate Measures (Barbershop quartet)
Exit 245 (All-male a cappella group-JMU)
Good Company (Six member a cappella group)
Harrisonburg Harmonizers (Barbershop chorus)
Low Key (Co-ed a cappella group-JMU)
Shekinah (Female vocal ensemble)
Flying V's (Co-ed a cappella group-UVA)
Overtones (Co-ed a cappella group-JMU)

These a capella groups will be competing for these three prizes:

1st place-$750 cash prize
2nd place-$500 cash prize
Audience Favorite-$250 cash prize

Vocal Judges include:

Larry Taylor, Music Chair, Bridgewater College Music Chair
Jeffrey Bush, Director of the School of Music, James Madison University
Joy Anderson, Assistant Director, Shenandoah Valley Children's Choir

Audience Judges include:

Deanna R. Reed, Mayor, City of Harrisonburg
George Hirschmann, City Council member

This event is a fundraiser for the

Shenandoah Valley Children's Choir

. I'll be there this Saturday -- will you join me? It is bound to be a fun event!

Shenandoah Valley SING OFF

April 8, 2017 @ 7:00 PM @ Harrisonburg High School

1001 Garbers Church Road, Harrisonburg, VA 22801

Buy Tickets Online Here
Will you print your next home? I suppose it might depend on where you live and how large of a house you decide to buy or build.

A Russian company constructed (printed) a 409 SF home in December 2016 in a 24 hour timeframe, apparently at a cost of only around $10K.

The home was built with a mobile 3D printer which started by printing the walls and then was removed to allow manual workers to come in to finish the home.

Read more

here

or watch a video

here

.
As I sit in Greenberry's working way on my laptop, conversations are floating through the air around me. Curiously, one is between two folks who are talking about the real estate business -- with one individual having recently considered becoming a Realtor. One curious snippet (it's hard not to eavesdrop sometimes) was related to being a full time agent versus a part time agent. This individual commented that it is hard for it to be a profitable endeavor, and thus even worthwhile to do, if you are being a Realtor on a part time basis.

I would agree with this assessment, and I always encourage potential Realtors to consider whether they can do so on a full time basis. This greater amount of commitment and dedication can make them more successful in the short and long term.

Anyhow -- if you (like this gentleman in Greenberry's) are wondering whether you out to become a Realtor, let me know if you'd like to get together to discuss the topic.

I love my career, and would be happy to chat with you about what it is like to work as a Realtor in this area. Coffee (at Greenberry's or otherwise) is on me -- just email me at

scott@HarrisonburgHousingToday.com

.

PS. If you don't conclude that real estate is the career for you, it might be worthwhile chatting with

Kyle

at

CPL Coaching

for further career guidance.
I know, I know, it's cold, you aren't thinking about being outside listening to great music and camping overnight -- but wait -- you should be! As of this morning (10AM) early bird tickets are now on sale for the Red Wing Roots Music Festival to be held on July 14 - 16, 2016 at Natural Chimneys.

It is definitely a highlight of our family's summer -- and I encourage you to make it a tradition in your summer as well.

Click here to go buy your early bird tickets via Eventbrite

.
Gift & Thrift is in the process of adding 300 solar panels to the top of Gift & Thrift and neighboring buildings -- and the

video

above shows the process of installing the first 160 solar panels, which took place a few weeks ago.

Gift & Thrift is now looking for further community support to raise the funds to purchase the remaining solar panels. Once completed, this will be the largest solar array in Harrisonburg AND the 107 kilowatt system will provide 46% of Gift & Thrift's electrical needs, thus allowing them to donate $14,000 more each year to the international relief and development work of

MCC

.

So, action items....

Check out the fun video of 160 solar panels being installed.


Learn more about Gift & Thrift's effort to go solar.

Join me in making a gift via GoFundMe to help buy solar panels!



Harrisonburg Rockingham Child Day Care Center

has been a vital part of this community since 1971 and provides high quality childcare to children ages 2 – 5. The child care center offers an income based sliding fee scale which allows them to be affordable to all families regardless of their income.

My colleague, Pete Laver, is participating in the 7th Annual "Dancing with the Stars of the 'Burg" competition where local celebrity stars are matched with an amateur dance partner from the Shenandoah Valley chapter of USA Dance. The contestants practice and fundraise for 14 weeks, leading up to the competition on November 6, 2016 at the JMU Grand Ballroom, Festival Conference and Student Center.

Last year over $105,000 was raised to support the Harrisonburg Rockingham Child Daycare Center. The majority of the funds raised are reserved in a building fund to fulfill the Daycare's dream of having their own home.

Will you join me in supporting the

Harrisonburg Rockingham Child Daycare Center

?

Your donation is 100% tax deductible! Visit

www.WHSV.com/dance

and scroll down to vote for Team Laver!

Right now, your donation will be matched by Funkhouser Real Estate Group up to a total of $5,000!
A temporary, fun, diversion from real estate....

My good friend and

TakeThemAMeal.com

business partner, Adina Bailey, has been recognized by Good Housekeeping Magazine as one of their Awesome Women of 2016.

Read more about this at

Good Housekeeping

, or in today's

Daily News Record

.
Explore More Discovery Museum

, in downtown Harrisonburg, is expanding upwards, onto the 2nd and 3rd floors.

The future

2nd floor Arts & Innovation area

will offer eight new, interactive exhibit galleries! Explore in the tree house,build in the construction zone, fly the airplane, create movies, music and art!

The

3rd Floor Community Education Center

will provide greatly needed multi-purpose space for educational programs and special events. Two new classrooms and a kitchen facility will offer unique opportunities to expand enrichment offerings.

Construction is in progress!

Read more about the expansion

here

and consider making a donation to support this effort.
Tomorrow! Saturday, May 20th -- downtown Harrisonburg!

Check out the first

Harrisonburg Strawberry Festival

at City Hall tomorrow.

The day will include activities and games for all ages, including a bouncy house, dunk tank, food trucks, live music and STRAWBERRIES!

Dessert ticket vouchers will be for sale for $5. Each is good for your choice of: strawberry shortcake, strawberry sundae, or chocolate covered strawberries.

This event is being put on by the area Rotary Clubs and proceeds from the event will be donated to the Build Our Park and Albert Long Park projects in Harrisonburg and Rockingham County.
Do you have plans this evening? If you missed seeing "The Big Short" at Regal Cinemas, maybe you should make a point to catch it at Court Square Theater over the next few days.

Per

Wikipedia

....

The Big Short is a 2015 American biographical comedy-drama film directed and co-written by Adam McKay.[4] It is based on the non-fiction 2010 book of the same name by Michael Lewis about the financial crisis of 2007–2008, which was triggered by the build-up of the housing market and the economic bubble.[4] The film stars Christian Bale, Steve Carell, Ryan Gosling, and Brad Pitt.


I haven't seen the movie yet (I plan to see it at CST) but I have heard that it does a fantastic job at explaining how the housing bubble created a financial crisis in 2007/08.

Showtimes include....

Fri. (3/4) : 4:30, 9:45
Sat. (3/5) : 4:30, 9:45
Sun. (3/6) : 4:30
Mon. (3/7) : 4:30
Tue. (3/8) : 4:30
Wed. (3/9) : 4:30
Thur. (3/10) : 4:30, 9:45

Check out the details and buy tickets

here

.
Are you still doing your last minute Christmas shopping? Are you still looking for that perfect gift for that special someone in your life? Perhaps a new house would be a perfect thing to tuck into their stocking, to hang on the mantle, above the fireplace, of their new house? :)

OK -- clearly, it's a slower time of year -- though last year there were three buyers (and thus three sellers) who signed a contract on December 24th or 25th.

Oh, and between Christmas and New Years Eve? Another six!

Whether you are buying a house in the next week (to nine days) or not, I hope that it is a peaceful, relaxing and joyful time for you and your family.
I know, I know, it's cold, you aren't thinking about being outside listening to great music and camping overnight -- but wait -- you should be! As of this morning (10AM) early bird tickets are now on sale for the Red Wing Roots Music Festival to be held on July 8 - 10, 2016 at Natural Chimneys.

It is definitely a highlight of our family's summer -- and I encourage you to make it a tradition in your summer as well.

Click here to go buy your early bird tickets via Eventbrite

.
Talk about planning ahead! You can participate in a four mile run on Thanksgiving morning, and then eat EVEN MORE on Thanksgiving afternoon/evening! Plus -- this event features a pumpkin pie station along the course -- who wants water along the course when you could have pumpkin pie!

Some

details from VA Momentum

....

The Rocktown Turkey Trot

is the perfect mix of fun and fitness on Thanksgiving morning (Thursday, November 26, 2015). The four mile

course

is designed with all skill levels in mind - and it's ideal for first-timers and veteran runners alike. The Turkey Trot is a professionally timed event (you'll receive a race bib and chip timing device at packet pickup), but don't let that deter you from coming dressed in your favorite Thanksgiving-themed running gear!

The Gobble Gobble Kids Dash

is the newest can't-miss tradition for kids on Thanksgiving. They'll be energized by the roar of the crowd and feel the freedom of wind in their face as they run through the closed-down streets of Court Square in Harrisonburg. Kids Dash participants will finish prior to the start of the Rocktown Turkey Trot.

Learn more.

This year my kiddos will be participating in the Kids Dash -- and maybe next year I'll talk them into the longer run.

Click here to register

for the Rocktown Turkey Trot and/or the Gobble Gobble Kids Dash.
The video above (click it to go watch it) and the explanation below are brought to you by some creative and civic-minded youths in our community, who are a part of a FIRST LEGO League team known as

The Brick Dawgs

.

In August of this year, the City of Harrisonburg switched to a single stream trash collection system. Now residents can put all of their recyclables and trash together in the same container. It gets sent to a facility an hour away that sorts the trash from the recyclable material. This is a better system because now, much more of our trash will get recycled. However, there is a problem. When people put food waste or liquids in the trash, it makes it a lot harder for other things to be recycled. It degrades and ruins some of the recyclable materials, especially newspapers or cardboard boxes, and then they can't be recycled anymore. Also, food is 60% water, so this adds unnecessary weight and volume to the trash that the city has to collect and transport, which costs a lot more money.

In the past, the city has had a hard time educating residents about issues like this, because we have a changing population with the university, for example. So we are trying to help. We have made a stop motion video to educate people about not putting food and liquid waste in their trash and to tell people what they could do instead. We are trying to spread the word about this new system and what Harrisonburg residents can do to help.


Click here to watch their video

.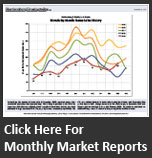 Subscribe

Receive notifications of new content on this blog, via e-mail or RSS reader.