Welcome! This blog tracks the real estate market in the Central Shenandoah Valley, featuring market data and analysis, an exploration of common buying and selling questions, and candid commentary on all things real estate.
If you are interested in discussing any of the topics on this blog, or the details of your specific real estate situation, call or e-mail me!
Opportunity
Given continued low interest rates and some increase in home values, let's take a new look at the opportunities of buying versus renting.

RENT = $1050/m.

There are regularly options for renting a two-story townhouse in Harrisonburg for approximately $1050 / month in Avalon Woods, Beacon Hill, Stonewall Heights, Liberty Square, etc.

BUY = $1012/m.

With a 95% loan, buying such a townhouse apparently may cost as little as $1,012 per month assuming a $155K purchase price and a 4% interest rate per SunTrust Mortgage's

payment calculator

....

This shows a rather small, $38/month, cost savings of buying instead of renting. If we then look at the difference between renting and buying over a five year time period, the advantages start to pile up.

As you can see, this builds a rather compelling case for buying instead of renting if you are going to be living in this potential townhouse for the next five years. Two other factors to keep in mind....

Your cost savings will potentially be even greater than outlined above based on your tax savings you will see each year because of having paid mortgage interest.


The analysis above does not factor in your closing costs when buying.

Your "buying" costs could end up being higher than outlined above because of any property owners association fees as well as any home maintenance you would need to pay for during that time of owning the townhouse.


If you are renting a townhouse now, but suspect you will be living in Harrisonburg for the next five years, let's chat about what could make the most sense for your housing situation.
Another month -- and still no meaningful changes in the 30 year mortgage interest rate. Since the beginning of the year, these rates have slowly edged downward, and have now been below four percent for most of the past three months.

This continues to provide a great opportunity for home buyers -- likely spurring on continued buyer interest in our local market.

As I commented to someone last week, I have been thinking mortgage interest rates were going to start increasing for at least five years now -- and I have been wrong for at least five years now.

Will they ever increase? Possibly. When? How? By how much? It's anyone's guess at this point. I think there is probably a 75% chance (maybe a 90% chance?) we'll finish out this year at or below 4.5% -- which is hard to believe.
You can't necessarily buy a recently built four bedroom house on 1+ acres for around $350K in Rockingham County -- but just a few minutes further south, in Augusta County, you can!

This expansive home located at

134 Bailey Road

with a two attached car garage on a 1.65 acre lot offers long views in a private setting. Enjoy upscale features such as hardwood floors, maple cabinets, granite countertops and ceramic tile in the bathrooms. The main level offers an office, formal dining room, living room, kitchen with breakfast nook plus a main level guest bedroom and full bathroom. Upstairs you will find a spacious master suite, and three additional rooms plus an unfinished bonus room for storage. Don't miss the covered front porch, two-story foyer, crown moulding, chair rail, large linen closet and much more!

Visit

134BaileyRoad.com

to find:

Interior, Exterior and Aerial Photos
3-D Walk Through
Floor Plans


If you're interested in taking a look at this property, just call (540-578-0102) or

email me

to set up a time to do so.
Anyone who thought mortgage interest rates were above 4% for good -- and perhaps climbing up to 4.5% or 5% -- seems to have been WRONG! I certainly thought we were headed for 4.5% or 5% -- but over the past three months, 30 year mortgage interest rates have continued to slowly decline to their current level of 3.88%.

Yet again, a great opportunity to lock in your monthly housing costs over the long term at one of the lowest possible monthly cost per dollar spent, given these tremendously low mortgage interest rates!
As shown above,

this rowhouse in Preston Lake

offers an AMAZING rooftop terrace -- and it will be hard to leave once you are up there, enjoying the space....

Care to check out this compelling property in person? Just drop me an email at

scott@HarrisonburgHousingToday.com

..
OK, so, admittedly, mortgage interest rates were compellingly low last year -- at around 3.5% for much of the year. However, at their current levels of 4%, that is still very (VERY) low historically speaking. Buyers still have a great opportunity to lock in their monthly housing costs for the long term at what will likely be some of the lowest interest rates we see over the next few (several? many?) years!

If you're looking for a qualified, professional, responsive local lender,

let me know

.
Yesterday, I was

commenting

on the market demand for well maintained rental properties for non-students in the City of Harrisonburg. I had pitched these general assumptions...

Purchase Price: $150,000
Down Payment: 20% ($30,000)
Interest Rate on 30 year Mortgage: 4.5%
Monthly Payment: $740 (principal, interest, taxes, insurance)

Rental Income: $1050
Property Management: -$105
Association Dues: -$50
Mortgage Payment: -$740
Net Cash Flow: +$155


I had several follow up questions from you all yesterday, so I thought I'd provide a slightly more detailed view of this theoretical investment....

This analysis

shows a much fuller analysis of the potential investment, including these assumptions:

$150K purchase price

Assumption of 2% per year appreciation

80% financed at 4.5% over 30 years

$1,050/month rental income with half a month of vacancy per year

$500/year in repairs

$50/month in association dues

10% management fees


In the first year, this investment would potentially result in....

Positive Cash flow of $818 (benefit seen immediately)
Tenants paying down the mortgage by $1936 (benefit seen later)
Tax savings of $747 assuming 25% tax bracket (benefit seen annually)
Appreciation of $3000
Thus, a benefit of $6,501 in year one.

Over the first five years, this would potentially result in....


Positive Cash flow of $6,600 (benefit seen immediately)

Tenants paying down the mortgage by $10,610 (benefit seen later)

Tax savings of $2,875 assuming 25% tax bracket (benefit seen annually)

Appreciation of $15,612

Thus, a benefit of $35,698 over the first five years


Let me know if you have questions about any or all of this, as each investor and investment scenario will look a bit different. All that said, I believe there is a reasonable opportunity for a solid return when buying an investment property in Harrisonburg -- and I'd be happy to help you with that process if you are interested.



The townhouse shown above recently became available for rent -- and within days there were 30+ inquiries, multiple applications, and the tenants have already moved in.

There is a significant shortage of well maintained rental properties for non-students in the City of Harrisonburg. So, investors, anyone want to step up to the plate and purchase some properties to turn around and rent?

Now, admittedly, the return on such a property is not as favorable as you might find with a student rental, or a multi-family property, but the numbers still work.

For example....

Purchase Price

: $150,000

Down Payment

: 20% ($30,000)

Interest Rate on 30 year Mortgage

: 4.5%

Monthly Payment

: $740 (principal, interest, taxes, insurance)

Rental Income

: $1050

Property Management

: -$105

Association Dues

: -$50

Mortgage Payment

: -$740

Net Cash Flow

: +$155

So -- if you're interested in buying a townhouse or two to help with this rental shortage -- and to benefit yourself financially, let me know.
What???

Average mortgage interest rates (on a 30 year fixed rate mortgage) are back below 4% again. I truly did not think we'd see that this year -- or possibly ever. It seemed likely we'd stay between 4% and 4.5% or even up to 5% during 2017.

Anyhow -- if you're in the market to buy, and have a contract signed on a house you are purchasing -- LOCK IN YOUR INTEREST RATE!

Of note -- if you can swing it to finance your mortgage over 15 years instead of over 30 years, you'll be even happier at 3.23%!
Get this -- you can support Downtown Harrisonburg AND have the opportunity to win funds to use as your down payment on a house! :)

Harrisonburg Downtown Renaissance has launched

FRIENDLY CITY FORTUNE

-- a large scale raffle with $250,000 of prizes to be given away on July 4, 2017.

Prices include thousands of dollars of cash (including a $3K winner, $5K winner, $10K winner and $30K winner!!) and a 2017 Ford F-150 4x4!

Tickets are $100 -- 5000 of them will be sold -- and all raffle proceeds will support the vitality of downtown Harrisonburg through important redevelopment, beautification and community-building initiatives.

Learn more about the Friendly City Fortune

here

, or buy your raffle ticket

here

.
OK -- admittedly, it doesn't feel like winter out this week, or in may recent weeks, however, I'll still take this time to note that many of my savvy investor clients wait for these winter/winter-ish months to acquire additional rental properties. Their reasons are pretty logical....

In the Spring/Summer/Fall they have to compete with more owner occupant purchasers.

In the Winter, many sellers are less hopeful about the likelihood of finding a buyer, and often are more flexible on price.

Of note -- this advice is most applicable to townhouse properties that might be purchased by investors or owner occupants. This does not necessarily apply to multi-family properties or student housing properties.

If you are looking for some advice on how to get started with real estate investing, check out HarrisonburgInvestmentProperties.com.



Dawn at Heritage Estates, December 2016

Only a select few building lots remain at

Heritage Estates

, an active adult (55+) community located on the West side of Harrisonburg on Garbers Church Road.

Heritage Estates boasts superb

French Country architecture

with flowing interior floor plans that are wonderful for entertaining. You'll also enjoy spectacular views of the Blue Ridge Mountains, the

golf course immediately beside Heritage Estates

, the community swimming pool, and a

maintenance-free lifestyle

.

Check out the remaining building lots

here

-- each grouping offering a slightly different vantage point on the community, the pool, the mountains, etc.

For more information on Heritage Estates, visit

HeritageEstates.us

or

email me

to set up a time to meet at the model home.
Mortgage interest rates were historically low a year ago, though they around 3.86%. Now, they are REALLY low, with the current average of 3.48%. But at the end of the day, they have been at or below (or just barely above) 4% for the past 12 months -- which means that it has been a fantastic year to lock in one's monthly housing costs.

But, will the interest rate be rising in December or January? There is some talk that the Fed will increase the "Fed Funds Rate" in December, which could lead to an increase in mortgage interest rates.

Oh, and just to put things in a slightly larger context, here is an illustration of average mortgage rates over the past three years....
Maybe mortgage interest rates will never rise??? I have been thinking they would rise for quite a while now (years) but they just keep getting lower. Today's average rate of 3.43% is an absurdly wonderful opportunity to lock in your monthly housing costs at extremely low levels.

Now, admittedly, Janet Yellen (US Federal Reserve Chair) has indicated that rates

could go up soon

.

But until then, enjoy the low rates. If you're buying in the next 6 to 12 months, right now (or soon-ish) could be an especially opportune time to lock in your mortgage interest rates.

Oh, and here are today's rates in a longer context, of the past three years....
Are you considering a career in real estate in the Harrisonburg area? If so, let me know if you'd like to get together at some point to discuss what it is like to work as a Realtor in this area.

I love my career, and would be happy to chat with you to try to help you figure out whether it could be a good fit for you. Coffee is on me -- just email me at

scott@HarrisonburgHousingToday.com

.

PS. If you don't conclude that real estate is the career for you, it might be worthwhile chatting with

Kyle

at

HarrisonburgCareerCoaching.com

for further guidance.
Opportunities like these do not come along every day. A beautiful house located immediately adjacent to Lake Shenandoah has just been

listed for sale

.....

Enjoy privacy, views and direct access to Lake Shenandoah from this well maintained Lake Pointe home with a full lower level apartment! This home offers spacious one-level living with a living room with fireplace, an eat-in kitchen, formal dining room, office, master suite, two additional bedrooms and a full bath plus an rec room (with laundry room) all on the main level. The lower level features an expansive family room with full bathroom, plenty of unfinished storage space PLUS a complete one bedroom apartment with living room, kitchen, dining area, bedroom, bathroom and clothes washer/dryer! Don't miss the immaculate, oversized garage, and the large custom-built deck looking out to the 1+ acre yard, Lake Shenandoah and Massanutten peak!


Find out more about this beautiful new home by visiting the property website....

Or, by walking through the home online....

Or by reviewing the floor plans....
One way for investors to identify the best deals in Harrisonburg is to compare the list price of each active listing to its assessed values.

To make it super easy for you (and any other aspiring investors) I have created

BestDealsInHarrisonburg.com

which features properties that are being offered at a low list price compared to their assessed value. This is likely to mean that they are a "good deal" -- though if their assessed value happens to be high (relative to their market value) then the deal won't be as sweet.

As always, consult a Realtor (such as myself) for expert advice on whether any particular property really is a great deal.

BestDealsInHarrisonburg.com

is simply shuffling some good prospects to the top of the pile for your consideration.

What are you waiting for? Go check it out at

BestDealsInHarrisonburg.com

.
Well -- there has never been a better time to lock in an interest rate this year than RIGHT NOW! The average 30-year fixed mortgage interest rate has continued to drop over the past month, to the current average rate of 3.54%.

Perhaps it's silly, but I don't even have "rates will be going up soon" as a part of my vocabulary anymore. I said that for years (because that is what everyone assumed) and I was wrong, year after year. Sure, rates would go up a bit, but they'd then come right back down a few months later.

So -- buyers, rejoice! If you are buying now/soon, you can lock in a super low mortgage interest rate on your mortgage!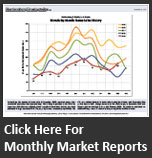 Subscribe

Receive notifications of new content on this blog, via e-mail or RSS reader.