Welcome! This blog tracks the real estate market in the Central Shenandoah Valley, featuring market data and analysis, an exploration of common buying and selling questions, and candid commentary on all things real estate.
If you are interested in discussing any of the topics on this blog, or the details of your specific real estate situation, call or e-mail me!
30-Year Fixed Mortgage Interest Rates have edged up slightly over the past few weeks, to a national average of 3.84%. That means that there have certainly been lower rates in the past five months (shown above in yellow) but the current rates are better today than they were for the last seven months of 2014 (shown above in blue).

If you're buying soon, talk to a lender ASAP so that you are ready to lock in a rate once you have a contract on a home to purchase.
As you can see above, Rockingham County is in Zone 1 -- which means we are in an area that is likely to have high radon levels.

What is radon, and what does it mean for you? Read on, from the EPA....

Radon is a radioactive gas that comes from the natural breakdown of uranium in soil, rock and water and gets into the air you breathe. Radon typically moves up through the ground to the air above and into your home through cracks and other holes in the foundation. Radon can also enter your home through well water. Your home can trap radon inside.

Any home can have a radon problem. This means new and old homes, well-sealed and drafty homes, and homes with or without basements. In fact, you and your family are most likely to get your greatest radiation exposure at home. That is where you spend most of your time.

Nearly 1 out of every 15 homes in the United States is estimated to have an elevated radon level (4 pCi/L or more).


Learn more about radon and real estate

here

.

If you are buying a home with a basement, I would recommend that you consider a radon test as a part of your home inspection process.
In each of the past six months there have been more showings than in the same month during the previous year. This increase in showings has amounted to a 30% year-over-year increase in showings when looking at November - April.

It should be no surprise, then, that

contracts and closings are also increasing

.
Based on recent trends, I believe we will see 2% - 4% increases per year in the median sales price over the next few years.

If we take this year's YTD median sales price ($182,250) and use a 3% per year metric, here's what the next few years would look like....

2015: $182,250
2016: $187,718
2017: $193,349
2018: $199,149

That would mean that a median priced home ($182K) may increase in value by about $17,000 over the next three years.



Take a few minutes to

walk through this upscale, custom built home

with spectacular western views overlooking Monte Vista Estates with granite countertops and cherry cabinetry. This home is wonderful for entertaining with a large great room, formal dining room, and an expansive deck. Enjoy a spacious main level master suite, two additional bedrooms on the main level, plus an enormous basement family room with wet bar, two additional bedrooms (one is currently a home theater), a home office, a full bathroom and a huge work shop with walk out access. Don't miss the bonus room on the second level accessible off of the kitchen, and the walk-in attic space for storage. This home is in immaculate condition and offers over 5,000 square feet to well meet all of your needs.

Click here to walk through this home

, on your computer, phone or tablet.

Or, visit this home's

property website

to learn more about it.

Or, view

high resolution photos

of this home by clicking the collage below....
I thought I'd give you some sense of the geographic significance of our

new, expanded MLS

.

The

red area

on the map above (Harrisonburg and Rockingham County) were the primary areas served by our old MLS. There were certainly some properties in other counties (Augusta, Shenandoah, Page) that were entered into the HRAR MLS, but the majority were in Harrisonburg and Rockingham County.

The

green area

on the map above shows the primary areas served by our new MLS . This new MLS is the result of merger of the Harrisonburg/Rockingham MLS, Staunton/Augusta MLS and Charlottesville MLS. As you can see, it is quite a bit of a larger coverage area. Of note -- there are certainly some properties in other counties (in gray) that are in our new MLS, such as Page, Shenandoah, Madison, Orange, Rockbridge and Buckingham Counties.

Two practical implications to be aware of....

I can now search for properties for you in a much larger area -- though do bear in mind that my main area of expertise is in Rockingham County, so if you are looking to buy or sell in the green area above, I may refer you to one of my colleagues who is more qualified to represent you in those areas.


All of the data in my monthly market reports is SLIGHTLY different now. In the past, all of the analysis that I compiled for Harrisonburg/Rockingham home sales was coming out of the Harrisonburg/Rockingham MLS -- which would have missed any Harrisonburg/Rockingham home sales that were reported in the Staunton/Augusta MLS (for example).

It's a whole new world with this new MLS -- new data displays, some data issues, and much more. If you're seeing any oddities online (on Zillow, my website, any other website) -- just let me know -- I'll be happy to help you figure out what is going on amidst this transition.



Learn more about this month's Featured Property: 205 Weavers Road

I just published my monthly report on the Harrisonburg and Rockingham County real estate market. Jump to the full

online market report

, or

download the PDF

, or read on for highlights....

Above you will note that we are seeing many market improvements in 2015....

Home sales have increased 13% YTD.
The median sales prece has increased 8% YTD.
The average sales price has increased 12% YTD.
Median days on market has decreased 12% YTD.





As shown above, February, March and April 2015 home sales have all surpassed the same month in 2014. We are likely to see 100+ home sales per month over the next 5 or 6 months as we continue through the Spring and into the Summer selling season.

OK -- one last tidbit for you before I make you go read the full online market report, or download the PDF....




As shown above, more buyers (109) signed contracts in April 2015 than in April 2014 (107). This continues the trend of increased market activity in 2015 and is likely to lead to strong months of sales during May and June.

OK, that's it for now. I'll hit some high points here on HarrisonburgHousingToday.com in coming days. This month has been a bit of a whirlwind, in part because of the new local MLS. If you study my reports intently from month to month, you'll see some new data making its way into the mix -- more on that soon.

Read the full May 2015 Harrisonburg Housing Market Report online or by downloading the PDF.

And as is always my encouragement -- if you will be buying or selling a home in the near future, become a student of the housing market! Learn what has been happening recently, what is happening now, and what is likely to happen next. Being informed will allow you to make better real estate decisions.

If you are ready to buy or sell a property in Harrisonburg or Rockingham County, contact me at 540-578-0102 or scott@HarrisonburgHousingToday.com to get the process started.




If you and your Tesla electric car are staying overnight in Harrisonburg, VA you may want to consider booking a room at

By the Side of the Road Inn & Cottages

where a Tesla charging station has now been installed.

From today's Daily News Record

article

....

Drivers of Tesla electric cars have a new place to recharge in the Shenandoah Valley, with more locations on the way.

By the Side of the Road Inn and Cottages in Harrisonburg announced Wednesday that Tesla Motors has installed two charging stations at the bed and breakfast.

In addition, the car company announced last week that it plans to build Supercharger stations for its Model S car in Strasburg, Charlottesville and three other locations in Virginia in the next year.

Dennis Fitzgerald, an innkeeper at By the Side of the Road, said the inn was recently offered membership in the Select Registry, a network of hotels, resorts and restaurants that provide charging equipment for electric car owners.


In a curious coincidence, when walking near the

Ice House

yesterday, on my way to

Black Sheep Coffee

and then to

Blue Hub Coworking

, I saw a Tesla drive by. It was traveling eastward, as if, perhaps, from By the Side of the Road?
Our local MLS provider just changed

, and it has brought about a number of changes. One interesting change relates to the map above.

For years and years, since before I started in real estate in 2003, there were several "areas" of Rockingham County defined in our local MLS....

Area 5 - South of Route 33, East of I-81
Area 7 - South of Route 33, West of I-81
Area 9 - North of Route 33, West of I-81
Area11 - North of Route 33, East of I-81

The aged appearance of the map above might be an indicator of how long ago this map, and these "areas" have been used as a way to divide up Rockingham County.

But.....no longer! While these areas technically still exist in our new MLS, they are now an optional field, and some new listings include them and some do not.

So, if you became accustomed to thinking about properties (or searching for properties) in one area as opposed to another, all of that must now change. If you just focus on this now-outdated system of "areas" you'll likely be missing out on some properties as we move forward.

My recommendation for moving forward is to define your search based on a zip code, a school district, or on a custom area on a map.

Stay tuned for further updates on additional changes we are seeing in our local MLS and thus our local real estate data.




Side note -- our "MLS" is the Harrisonburg-Rockingham Multiple Listing Service -- which, among other things, is the online database where all real estate listings are stored.



Take a few minutes to

walk through this spacious home on a corner lot in Reherd Acres

with an attached two car garage offers plenty of living space with a formal living room, formal dining room, eat-in kitchen, and a family room with a gas fireplace. Enjoy hardwood floors, a large master bedroom with a ceiling fan and walk-in closet, and three additional bedrooms on the second level. Don't miss the laundry room with lots of cabinet space, central vacuum, storage area behind the garage, covered front porch, large back deck, and fenced backyard with a storage building. Plus, a new heat pump and air handler in 2014.

Click here to walk through this home

, on your computer, phone or tablet.

Or, visit this home's

property website

.

Or,

view high resolution photos of this home

by clicking the collage below....
Home buyers wrote contracts on 107 listings in Harrisonburg and Rockingham County during April 2015.

These are the properties

. Below is a brief analysis of what buyers bought....
Take a few minutes to

walk through this spacious Colonial in Magnolia Ridge

. Enjoy an upgraded kitchen with maple cabinetry, granite countertops, stainless steel appliances, a double oven, a large island, under cabinet lighting and more. The formal living room, formal dining room and family room (with gas fireplace) all feature hardwood floors, as does the two story foyer. Enjoy Eastern views from the screened porch, expansive deck, or the additional deck off of the master suite which also features a second gas fireplace. Don't miss the large mudroom, extra garage on the basement level, the basement rec room, and the large unfinished basement area that offers plenty of space for storage or future expansion.

Click here to walk through this home

, on your computer, phone or tablet.

Or, visit this home's

property website

.

Or,

view high resolution photos of this home

by clicking the collage below....
click here for a larger image

Back in July of 2014, City Council unanimously approved a rezoning request for a grocery store to be built at Mount Clinton Pike and North Main Street.

That is no longer in the works.

As outlined in this week's Daily News Record Article (

Proposed Walmart Fizzles Out

) the rezoning request had been for a Walmart Neighborhood Market, but Walmart is no longer purchasing the property and the land is back on the market.
Have you heard the news of JMU's plans for a brand new convocation center at the intersection of University Boulevard and Carrier Drive, across from the JMU Arboretum?

With the unprecedented growth experienced by JMU and the Shenandoah Valley the time is now for a facility to showcase and build upon the economic vibrancy of the region. The 8,500-seat structure will play host to a myriad of events annually, including basketball games, public speakers, university convocation and graduation, high school graduation ceremonies, concerts, conventions, trade shows and family entertainment options.


The vision for this new facility is very exciting - check out lots of images, a video, details of the interior of the facility and so much more at

JMUConvo.com

.
Take a few minutes to

walk through this immaculately built home at The Highlands of Rawley Springs

, just 20 minutes West of downtown Harrisonburg on a 3.57 acre lot bordering the National Forest. Enjoy a HardiePlank and cultured stone exterior, hardwood floors and ceramic tile, wide hallways and doorways, 9 foot ceilings, granite countertops and stainless steel appliances. The open floor plan on the main level will allow you to see mountain views in several directions as well enjoy the wood burning fireplace. There are walking trails through this lot as well as two fire rings, six benches and a picnic table, and a scenic overlook. Don't miss the covered front porch, first floor master bedroom, and a basement set up as a wonderful retreat for friends and guests.

Click here to walk through this home

, on your computer, phone or tablet.

Or, visit this home's

property website

.

Or, view

high resolution photos

of this home by clicking the collage below....
view a larger version

here

Have you seen these modern looking townhouses in Harrisonburg? Probably not - most people I asked about them had no idea what or where they are.

Loop Modern

are townhouses available for lease, located just off of Reservoir Street. Learn more over at

LoopModern.com

.
I have heard from quite a few people about how the real estate websites they usually use have all

changed

, and they don't know what to do - they are looking for new listings to feed their real estate addiction (they probably didn't really admit that) and they don't know where to turn.

For them, for you, for all...

NewListingsInHarrisonburg.com

Enjoy. Happy Home Searching / Stalking.
Old News

: Rockingham County will likely increase their real estate tax rate to $0.68 per $100 of assessed value. (

read more here

)

Somewhat New-ish News

: The City of Harrisonburg will likely increase their real estate tax rate to $0.75 per $100 of assessed value.

Review the proposed 2016 budget for the City of Harrisonburg

here

.
Most properties listed for sale by Realtors in this area are in the Harrisonburg / Rockingham Association of Realtors "MLS" -- or "Multiple Listing Service". This is a database where all Realtors enter the homes that they are listing and marketing, and that data then feeds the variety of websites where you might be searching for homes for sale....

my website or mobile app


other company or agent websites


Realtor.com, Trulia.com, Zillow.com


etc., etc., etc.

Well, after many years of using a system called "Navica" to power our local MLS, our local Realtor association changed over to a new MLS technology provider this week, called "Paragon".

Here's what that means for you....

When viewing properties online, you may notice some discrepancies or issues on various websites over the next few weeks as the data is cleaned up, converted, etc.


When viewing properties in person, the print out of property information about the house will now look different.

Depending on how you were receiving notifications of new listings, price changes, etc., those alerts may or may not still come to your inbox. Most particularly, if you were receiving them directly from Navica, they will assuredly be stopping very soon.


If you see issues, have questions, or want help saving some searches or receiving auto alerts of new listings, just let me know. Otherwise, hold on tight for a few weeks as all of the local agents and companies make the transition to this new system.
Take a few minutes to

walk through the model home at The Townes at Bluestone

. This community of upscale townhouses is nestled in the woods of the Bluestone Hills neighborhood. Within just a one-mile radius, you will find more than 40 restaurants, major department stores, a 14 screen movie theater and a state-of-the art fitness center. The Townes at Bluestone offers an array of amenities including single-car garages, walkout basements, nine-foot ceilings, hardwood floors and granite countertops.

Click here to walk through this home

, on your computer, phone or tablet.

Or, visit this community's

website

to learn more.

Or, view

high resolution photos

of this home by clicking the collage below....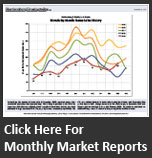 Subscribe

Receive notifications of new content on this blog, via e-mail or RSS reader.