Welcome! This blog tracks the real estate market in the Central Shenandoah Valley, featuring market data and analysis, an exploration of common buying and selling questions, and candid commentary on all things real estate.
If you are interested in discussing any of the topics on this blog, or the details of your specific real estate situation, call or e-mail me!
Wal-mart Stores Inc. will be opening up a "neighborhood market" at Stoneport, which is a standalone grocery store concpet that will also feature a drive-thru pharmacy. The map above (

larger version here

) shows the location of this new commercial tenant, close to the intersection of Port Republic Road with the new connector road.

Read more in yesterday's

Daily News Record article

, an excerpt of which follows....

While best known for its supercenter stores, which sell groceries along with myriad other items ranging from automotive parts to clothing, Wal-Mart has been expanding the market concept launched in 1998. Henneberg wrote that the stores allow the company to offer fresh groceries, a pharmacy and some household items in a smaller footprint.

The company operates more than 450 Neighborhood Markets, she wrote, and each employs about 95 people.

If you're thinking of buying your significant other a house for Christmas (mostly a joke) you might want to lock in your mortgage interest rate NOW. 30 year fixed mortgage interest rates continue to linger below 4%, which will provide you with an excellent opportunity to have low monthly payments on that exciting Christmas gift. :)
Take a few minutes to

walk through this immaculate home

just outside the City offers privacy and long views from the covered porch and wrap-around deck. Enjoy a spacious home with beautiful interior finishes including a large kitchen with breakfast bar, a dining area, living room with wood beams, a sitting room with a stone-front gas fireplace and a mudroom / laundry room. The expansive master suite features two walk-in closets and a large master bathroom with jetted tub and tile shower. All bedrooms are spacious and feature ceiling fans. Don't miss the hardwood floors, ceramic tile, recessed lights, upgraded refrigerator, high ceilings, raised bed gardens, partially fenced yard, upgraded light fixtures, two zone heat pump and water softener!

Click here to walk through this home now

, on your computer, phone or tablet.

Or, visit this home's

property website

.

Or, view lots of pretty photos of this home by clicking the collage below....
Last month (November 2014) there a home sold in Lake Pointe for $1,025,000. This marked the first time since 2010 that a home has sold (per the HRAR MLS) for over $1,000,000 anywhere in Harrisonburg and Rockingham County.

Not quite ready to spend $1,000,000 on your next home? Check out some excellent $500K+ homes at

HarrisonburgLuxuryHomes.com

.
If your zip code is 22801 or 22801, and you live in Rockingham County (shown in yellow above) then your mailing address can be written in two different ways starting in February 2015....either as "Harrisonburg, VA 22801" or "Rockingham, VA 22801", and it's all about taxes....

From today's Daily News Record article....

Starting in February, the U.S. Postal Service will begin updating its database so the two ZIP codes will have a default mailing address of Harrisonburg, VA, and an "alternate preferred" address of Rockingham, VA.

An alternate preferred address essentially means residents in those two ZIP codes will be able to use either Harrisonburg or Rockingham in their address, and the USPS will accept both. Any type of commercial mailing will default to Rockingham, VA. The change was sought by the county because for years, residents and businesses inside the ZIP codes have been paying online sales taxes that end up going to Harrisonburg instead of Rockingham, said Michele Bridges, manager of the county's economic development and tourism.


Read the rest of the article

here

.
Today -- December 12th -- 5PM until 10PM -- Downtown Harrisonburg

Shop Local for the holidays! You will enjoy extended store hours, special promotions and events, art and live music, holiday treats, and plenty of festive cheer!

Special promotions this evening include....

Bluetique Cheap Chic | Open til 9pm
Enjoy cupcakes and buy one get one free on all jewelry

Green Hummingbird Fair Trade Clothing
Hot drinks, goodies, music and gift wrapping

Midtowne Bottle Shop | Open til 11pm
$5 off your purchase of $50 or more

The Lady Jane | Open til 10pm
Enjoy 20% off all furniture and buy one get one 1/2 off ornaments, or stop by to make a free garland with fresh, local greenery

Ten Thousand Villages | 10am-10pm
20% off all store items + coffee and refreshments

Walkabout Outfitter | 10am - 10pm
First 50 people in the door will be entered into a drawing for a hat and $15 gift card + coffee from Court Square Coffee
Bring your downtown purchases by Walkabout Outfitter from 5-10pm and have your gifts wrapped by HDR.

Rocktown Bicycles
Enjoy 15% off kids' bikes and 20% off accessories + cider and cookies

Downtown Wine & Gourmet
10% off everything in the store + free wine tasting

Friendly City Food Co-op | Open til 9pm
Get a Local Love box for $39.99

The Yellow Button | Open til 8pm
Check out their Deal of the Day on Facebook

OASIS Fine Art & Craft | Open til 10pm
Make a free tree ornament



Read more about special events and GIFT IDEAS on the HDR website.
Located in the heart of the Shenandoah Valley, Harrisonburg is the perfect home for your business and your career. Here, local businesses benefit from:

A pro-business government
A planned growth model
An ideal location two hours from Washington, DC and Richmond
Strong infrastructure and business resources
Two Technology Zones
...and much more!

Plus, Harrisonburg provides an excellent quality of life, a diverse and skilled labor force, eight regional colleges and universities, and extensive business support. Discover what Harrisonburg can offer you and your business!

Learn more at

HarrisonburgDevelopment.com

....
The local unemployment rate (Harrisonburg / Rockingham MSA) edged down to 4.8% in October 2014. That shows a slight decline from the several months prior -- as well as an overall improvement from a big picture perspective....

The average monthly unemployment rate over the past 12 months has been 4.98%.


The average monthly unemployment rate over the previous 12 months (13-24 months ago) was 5.34%.

Low unemployment rates keep our local housing market healthy by keeping our foreclosure rate low along with not creating too many desperate sellers who sell at any price and affect pricing trends.


For even more analysis of our local housing market, check out my full December 2014 market report online, or by downloading the PDF.



Learn more about this month's Featured Property: 3339 Deavers Lane



There is a lot going on in the graph above....

This graph shows a rolling 12 months of the number of home sales in the Harrisonburg and Rockingham County area, as well as the median price of the homes that sold during these time frames. Each data point shows one year's worth of home sales, which eliminates the volatility of evaluating sales figures on a monthly basis.

Of note, over the past six to eight months, we've seen two things happen....

1. Median Prices jumped up from their usual $175K spot (where they've been for a few years) to levels closer to $178K or $179K. This is shown with the green line in the yellow shaded box.

2. The pace of home sales started increasing again, surpassing the 1,000 sales per year mark again, after having seen a decline in early 2014. This is shown with the orange line in the yellow shaded box.

Both of these are long term trends that show sustained health and growth in our local real estate market.

For even more analysis of our local housing market, check out my full December 2014 market report

online

, or by

downloading the PDF

.
Learn more about this month's Featured Property

:

3339 Deavers Lane

I just published my monthly report on the Harrisonburg and Rockingham County real estate market. Jump to the

full online market report

, or

download the PDF

, or read on for highlights....

First, the big picture trends of what has been happening this year in our local housing market are quite positive, even if not yet to the magnitude that some homeowners would prefer....

November 2014 showed an 8.33% increase in the pace of home sales as compared to November 2013.

The year-to-date pace of home sales in 2014 (Jan-Nov) is up 2.38% as compared to the same timeframe last year.

The year-to-date median sales price ($179,000) is an increase of 1.04% over last year's median sales price of $177,150.


The year-to-date average sales price ($203,629) is also on the rise, having increased 1.68% over last year's average of $200,270.

It is taking a bit (2.46%) less time to sell homes in 2014 as compared to 2013, as per the median of 119 days on the market.




As you can see, there was a recovery in the pace of sales price during 2012 -- a bigger recovery in 2013 -- and thus far, not quite as much of a jump in 2014. Absent a huge increase in sales in December 2014, we'll probably be looking at a 3% - 5% overall year-over-year increase in the amount of homes that are selling in Harrisonburg and Rockingham County.

We will certainly be seeing fewer buyers per month over the next few months, however, as shown above, there will be fewer sellers in the market hoping for those buyers to commit to their properties. Inventory levels are up 3.4% year over year, but are amidst what is a typical seasonal decline during the late Fall to early Winter months.

Why are we a seeing steadily increasing sales pace, and (slowly) increasing sales prices? One main reason is that we are seeing fewer and fewer distressed sales -- foreclosures, short sales, etc. As shown above, home sales have been steadily increasing for several years, and the rate of foreclosures has been steadily decreasing.

If you are buying or selling now, or will be soon, I encourage you to become a student of the housing market. Learn what has been happening recently, what is happening now, and what is likely to happen next. Being informed will allow you to make better real estate decisions. You can continue your studies by reading the entire December 2014 market report

online

, or by

downloading the PDF

.

Also, as always, if you're interested in talking to me about buying a home in Harrisonburg or Rockingham County.....or if you are interested in selling your current home.....just drop me a line by email (

scott@HarrisonburgHousingToday.com

) or call me at 540-578-0102.
Here are the articles from the past month that your peers enjoyed (or at least read) most....



The newest section of the Southeast Connector (Stone Spring Road) is now open between Peach Grove Avenue and Port Republic Road. The photo above is looking back towards the City.

This photo (above) is looking down the new section of Stone Spring Road towards Port Republic Road and Sentara RMH Medical Center.

Now we're getting (above) a bit closer to Port Republic Road, and we can see Sentara RMH Medical Center, Bojangles and The Reserve at Stone Port.

The section of this new road between Boyers Road and Route 33 East (shown above) seems as if it might be the next section to be completed.
And here is what they were selling....
We'll give it a few more days for sales to be reported, but thus far, it is not clear whether we will see a year-over-year increase in home sales in November 2014.
click here for a larger image

Development on a new section of

Madison Village

seems to be finishing up - adjacent to the existing section of Madison Village, and adjoining the

Crossroads Farm

neighborhood.

This

is the most recent plat that I have seen, showing a total of around 147 home sites in the overall subdivision.
click here for a larger image

Construction is moving right along on a new development on University Boulevard between Regal Cinemas and Outback Steakhouse. This new complex will include

Buffalo Wild Wings

(relocating from South Main Street),

Dunkin' Donuts

(with a drive through!),

Which Wich

, and one to-be-determined tenant.

Learn more about this new complex, University Center,

here

.
If you're looking for a Victorian, Log House, Cabin, A-Frame, Dutch Colonial or Tudor --- you won't have many options!

The list above shows the breakdown of currently active listings in Harrisonburg and Rockingham County, showing that most (56%) of the homes that are for sale are ranches (28%), townhouses (14%) or contemporary homes (14%).

Any surprises on this list?
As a home seller, you will face rejection left and right -- many prospective buyers will come view your house and most of them will decide not to buy it. But how, as a seller, do you make sense of that feedback?

I often hear the following types of feedback after a showing:

the house just wasn't quite big enough for us
we like the house, but have decided we want to live closer to _______
the house was very nice, but the layout of the bedrooms wasn't ideal

This type of feedback (size, location, floor plan) is difficult to do much with as a seller. You likely aren't going to build an addition to your house, nor will you physically move the house, nor will you reconfigure the floor plan. Sometimes the feedback is just a mild objection to be overcome -- did you realize that the unfinished bonus room could be finished quite inexpensively (size) and that the new South East connector will make your commute quite short (location)? Oftentimes, however, if you receive feedback about size, location or floor plan there isn't much you can do about it as a seller.

I also, however, will hear the following types of feedback after a showing:

we love the house but we're holding off because it seems overpriced
the house would probably work for us, but would need so much work
we like the house, but we're hesitant because it has been on the market for so long

This type of feedback (price, condition, marketing) is completely in your control as a seller. Many buyers will not make an offer if they think your list price is too far from reality -- adjusting your pricing may be just what you need to either generate more showings, or have a chance of the showings turning into offers. I almost included AGE as a factor outside of a seller's control, but it's much more about condition -- how well has a property been maintained, and is it in top showing shape so that buyers don't feel overwhelmed by short-term cosmetic updates and long-term maintenance needs? Finally, if a house has not been marketed thoroughly and effectively, it will likely have a much longer "days on market" than other properties, worrying buyers that perhaps they shouldn't buy the home because nobody else has in the last ten months.


It is imperative to gain feedback after showings of your house -- but when processing it, try to quickly categorize it as either something you can control, or something you cannot. Of course, if the feedback is consistently something you cannot control (size, location, floor plan) the answer might be to further adjust what you can control (price, condition, marketing) to compensate for those weaknesses.
click here for a larger version of this map

Moseley Architects has released a planning study recommending that a new jail be built at the site shown above, located in the City of Harrisonburg.

Before we get to the details of this potential new facility, you may want to read up on this issue at Old South High....

A $60 million new jail by the landfill that's projected to reach capacity in seven years is the plan to fix overcrowding – that is, if it's actually a real plan at all
By Andrew Jenner | Published November 7, 2014


Now, a few snippets about the proposed new facility, from

today's Daily News Record article

provide some insight into what this facility would be used for....

According to the planning study, the annex would "primarily be a minimum security, treatment and program based building" with 315 beds.

It would also house all women prisoners and include a mental health housing unit and a less secure "community custody wing."

The wing would provide dormitory- style housing for inmates involved with work release, education release, work programs and re-entry programs.

The annex would also include visitation rooms, four classrooms, a library, indoor and outdoor recreation spaces, medical offices and detox cells.


A bit about the costs of the proposed new jail....

The total cost of the project is estimated at more than $63.26 million, half of which would come from the state and the rest split between the city and county.


And it's possible future expansion....

The cost includes a possible future expansion of the new facility to accommodate an additional 385 beds — for a total of 700 — estimated to cost $5.78 million.

The annex would be 144,000 square feet, with the option to expand to 230,140 square feet in the future.


And the timing of this potential project....




Officials aim to submit a corrections study to the state by the end of the year. With state approval expected to take roughly a year, officials are hoping to receive state funding for construction in 2016.

If the funds are approved then, the study plans for the new facility to open in March 2020.


Read more in today's Daily News Record article....

Jail Study Recommends New Building

Daily News Record, November 21, 2014
The Reserve at Stone Port

, a new development of upscale apartments in close proximity to Sentara RMH Medical Center is set to open next month.

This will be a first for Harrisonburg -- as most apartment complexes currently located in Harrisonburg are new - but are for primarily occupied by college students, or are older complexes and do not offer the these finishes, amenities, etc.

According to the developer, these apartments will NOT be rented to undergraduate students.

Phase 1 of The Reserve at Stone Port includes 168 units, but an additional 228 units are planned for future phases.

The developer also recently began site work for Bellaire at Stone Port, an 88-unit assisted living and memory care community also to be built at Stone Port. This community is slated to open in January 2016.

Read more about The Reserve at Stone Port, Bellaire at Stone Port, and Stone Port in general in

last week's Daily News Record article

.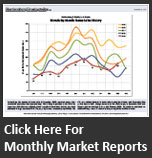 Subscribe

Receive notifications of new content on this blog, via e-mail or RSS reader.