Welcome! This blog tracks the real estate market in the Central Shenandoah Valley, featuring market data and analysis, an exploration of common buying and selling questions, and candid commentary on all things real estate.
If you are interested in discussing any of the topics on this blog, or the details of your specific real estate situation, call or e-mail me!
Featured Property:

4320 Wiltshire Street, Harrisonburg VA

I just published my monthly report on the Harrisonburg and Rockingham County real estate market --

click here to review the entire report online

-- and here are a few highlights you might be interested to know about....

FEBRUARY SALES DECLINE

Perhaps as a result of the frigid temperatures, multiple snowfalls, and a record number of days without school, February home sales declined (to 51) below where we would expect them to be (67) based on last year's trajectory.

SALES, PRICES, DAYS ON MARKET DOWN


Due to a slow month of sales in February, year-to-date home sales are down 9.65% thus far in 2014 -- probably related to the weather.

Median home prices also declined 5% over the past year -- probably related to the small sample size of only Jan + Feb data.

In (possibly) better news, the time it takes to sell a home (days on market) fell 8% over the past year -- this is either a signal of a quickening pace in the market, or related to the small sample size of only Jan + Feb data.

LISTING INVENTORY DECLINES AGAIN


Despite fewer sales in February 2014 (compared to last Feb) the overall number of active listings on the market DECLINED this month. Either homeowners are taking their properties off the market ---- or the weather has delayed homeowners from listing their properties for sale. Even though I was wrong a month ago when I said this, I really do expect we'll see an increase in inventory over the next 30 days. Really.

TOWNHOUSE (DUPLEX, CONDO) MARKET GROWING QUICKLY

Every segment of the local housing market is different -- generalizations are helpful, but you need to dig deeper to see the facts that pertain to your property. As shown above, the pace of townhouse sales has quickly increased over the past several years (+46% in 2 Years) and median prices have also shot up (+13% in 2 Years).

HIGH END MARKET BOOMING


I will repeat myself --- every segment of the local housing market is different! As shown above, the high end market ($400K+) has seen a 139% increase in the pace of sales over the past year!

OK, enough highlights for now -- there is plenty more inside the

full report

.

As always, if you're interested in talking to me about buying a home in Harrisonburg or Rockingham County.....or if you are interested in selling your current home.....just drop me a line by email (

scott@HarrisonburgHousingToday.com

) or call me at 540-578-0102.
click the image for a larger version

Kensington Model

(22' wide):

floor plans

-- starting at $289,990

Manchester Model

(24' wide):

floor plans

-- starting at $294,990

Townhouses are under construction at Preston Lake, anticipated to start in the $280K price range. I took a quick ride through Preston Lake yesterday to see how things are looking....

The townhouses have been delivered! Well, at least the walls have. The townhouses will apparently be built with pre-framed walls.

If you haven't already seen it, this is Preston Lake's model home.

The upgraded entrances to Preston Lake are certainly looking good.

There is even a new wall along Massanetta Springs Road that provides a bit more definition to the community.

Finally, construction is almost complete on the bridge across the end of the expanded lake.

For more information about Preston Lake, feel free to email me at

scott@HarrisonburgHousingToday.com

or call me at 540-578-0102.
This event, held for one week in March and August every year, showcases the diverse culinary culture of downtown Harrisonburg's local restaurants - from Ethiopian to Greek to new Americana.

More than 25 restaurants and eateries feature tasty treats, combos and meals in 5 categories: sweets, breakfast, lunch, dinner and weekend brunch. A list of offerings is below.

Join the

Facebook event

and invite your friends to experience

Taste of Downtown

with you.

Click the image below for a larger version....
Are you interested helping to re-imagine what Grace Street might look like in an ideal context?

Join stakeholders from the community (residents, government, leaders, etc.) alongside JMU students, staff and faculty for the

Grace Street Project Community Design Charrette

.

Grace Street Project Community Design Charrette

Saturday, March 22, 9:00 AM - 4:00 PM

Icehouse 2nd Floor Collaborative Space

217 S. Liberty Street, Harrisonburg, VA

You will be joining JMU's Systems Design & Placemaking Course and facilitator Lindsay Kinkade (

Design RePublic

) throughout the day in sharing ideas, telling stories, collaborating and having fun! Learn about the past, present and future of Grace Street. Brainstorm develop and rapid prototype design ideas.

Plus, a musical interlude and a chalk street stencil workshop!

Free and open to the public. Refreshments will be served.

For Information or to RSVP contact

Audrey Barnes

(

barnesal@jmu.edu

) or

Elise Barrella

(

barrelem@jmu.edu

).
The

Reserve at Belvedere

, as shown above, is a project the

Cathcart Group

recently completed in Charlottesville. They have now begun work on the first 168 apartments.

Per today's Daily News Record:

The Cathcart Group of Charlottesville plans to build a total of 396 units in 17 buildings between Ridgedale Road and the extension of Stone Spring Road commonly known as the southeast connector.


The Cathcart Group is seeking to appeal to "renters-by-choice," including graduate students, young professionals, professors, doctors and retirees.

In addition to the 168 residential units, The Reserve's first phase will include a 7,000-square-foot clubhouse with space for social gatherings, a professional chef's kitchen, a 24 hour business and fitness center, and a wide-screen movie theater. There will also be a swimming pool, spa, outdoor fire pit and dog park.

Eventually, The Reserve will include a 27- acre "village center" with a "large grocery anchor or regional attraction with Main Street shops, restaurant[ s], hotels, pharmacies and service amenities — all surrounded by attractive green spaces and water features,"


Read more via....

Today's Daily News Record article:

Luxury Complex Coming

My prior story about The Reserve:

The Reserve at Stoneport seemingly one (significant) step closer to reality

The Cathcart Group's January 2014 press release:

Cathcart Group to break ground on Luxury Apartment CommunityThe location of The Reserve at Stone Port....
This appears to be the layout of the community....
click here for a larger version
This beautiful sunset from an

amazing house on Eversole Road

helps me overlook the extra effort of clearing yet another round of snow off of cars, driveways and sidewalks.

Drive safely today!
Earlier this month,

City Council approved

a proposed project on Chicago Avenue that will include 15 residences --- 9 single family homes and six duplexes.

Per the developers narrative provided to the Planning Commission....

The Village at Chicago Park intent is for environmentally friendly, relatively small mixed residential development with single-story and two-story homes with footprints from 1,500 sq-ft to 2,100 sq-ft under roof.

The principle for the intended size of the homes is to be sustainable, energy efficient, low maintenance, and attractive by utilizing elements that mirror natural aspects. The homes are intended to include porches, a garage, and stoops all within the small footprint. The homes can be constructed and oriented so that the southern exposure is utilized for solar energy. Efficient house shell and controlled crawl space construction with the above elements provide for an eco-friendly neighborhood.

The Village at Chicago Park will incorporate pedestrian walks on both sides of the street. These walkways will connect to the emergent walk system along Chicago Avenue as the developer seeks to keep things neighborhood oriented increasing the accessibility to a greater community.

The Village at Chicago Park's emphasis is on sustainability. These concepts combined with the use of quality products, excellent craftsmanship, on site open space, and small lots create an environmental and pedestrian friendly, low maintenance attractive neighborhood.


Click here

to review all of the details from the developer's presentation to the Planning Commission.
Significantly less of this house would be visible after the leaves come out.

If you're thinking of selling this Spring or Summer, and you have trees (especially large house-obscuring trees) we should discuss taking some exterior photos NOW rather than waiting until later when we can't see your house at all.
Many people who bought their first home when home prices peaked between 2005 and 2008 have had difficulty selling their homes without taking a financial hit. It was, after all, during those same years that 100% financing was all the range – and some lenders were even making loans for more than the purchase price at the time. Understandably, when home values declined in the years that followed, many of those first time buyers with high loan-to-value mortgages did not have enough equity to sell when they were otherwise ready to move on to a second home. Some of these first time buyers opted to keep their first home as a rental property to avoid the pain of the financial hit of selling when they were under water. For many such people, keeping their first home will be a decision they will cherish in years to come.

Let's imagine for a moment that you purchased a $160,000 townhouse in the City of Harrisonburg on January 1, 2005 and financed 100% of the purchase price – that results in a $973 monthly mortgage payment. You stayed in the townhouse for seven years, and then (in 2012) either had to move out of the area for a new job, or needed to purchase a new home for your growing family. Facing a tough townhouse sales market, you felt forced to keep the townhouse. You start off, in 2012, renting your townhouse for $850 per month, leaving you still footing a part of the monthly payment ($123/month) but as the years progress, your mortgage payment stays constant, and your rental income grows as rental rates slowly increase.

Life is busy, and before you know it, the kids have grown up and headed off to college, and in 2034 you send in your last mortgage payment on that first home you ever purchased. You pause, looking back, to reflect on the 30 years that you have owned that townhouse, and decide to check to see how much you contributed towards paying down that mortgage, and how much help you received from your tenants. Shockingly, in that 30 year period, a total of $350,280 was paid to your mortgage company – but you only had to pay $79,380 --- your tenants over the years paid 77% of the total mortgage costs over the 30 year period. Never have you been so grateful for your tenants.

There are, of course, some extra expenses over the years, and to be fair we must consider those. Increases in taxes and insurance will likely cost you around $7K (+1% per year), we'll estimate maintenance costs a $15K, vacancy (1 month / 2 years) would cost you $11K, and hiring a property manager (after you are 15 years in) would cost around $14K.

Despite the $47K of extra expenses above, there are also some fantastic upsides to this accidental ownership of an investment property. The $149K of interest that you (and your tenants) paid during the life of the loan is tax deductible, thus $149K of your income has been sheltered, which (with a 25% tax bracket) provides $37K of extra income. Eventually, property values will start increasing again. If your property increases an average of 1% per year since the time that you became a landlord for the property (quite a conservative estimate!), the appreciation would add up to $39K of extra income.

While your head is starting to hurt from all of these calculations, you are determined to come to a final conclusion about whether it was a wonderful or terrible decision to keep that first home. Delightfully, you will discover that after investing $0 in 2005 to purchase your townhouse, you have had a cumulative $230,000 gain over those 30 years, thanks to your simple decision to keep your first home.

For all the details of this fictional scenario,

click here

.
If you've been wondering what is being built on the corner of East Market Street and Country Club Road, wonder no longer. A fifth McDonalds location is being built in the previous location of First Bank and Trust Co. Read more via the

Daily News Record

.

The former Dave's Downtown Taverna building, an enormous 6,500 square foot building in downtown Harrisonburg will soon house a new restaurant being opened by the owners of the

Byers Street Bistro

and

Sauced

in Staunton and

The Palms

in Lexington. Read more via the

Daily News Record

.

Finally, the Kmart on University Boulevard will be closing in June. Read more via the

Daily News Record

.
Click here

to download the Harrisonburg Rockingham MSA Community Profile from the Virginia Employment Commission, current as of 02.21.2014.

Or,

click here

to go download a variety of other community profiles.
Last March, 67 buyers signed contracts to buy homes in Harrisonburg and Rockingham County, and I expect about the same number to commit to properties this March. With 556 homes on the market, how do we make sure they pick your home?

PRICE

- First and foremost, we need to examine how your home stacks up to the competition when it comes to pricing. Are most other comparable homes priced below your list price? Very close to your list price? Perhaps we need to undercut the competition to make a buyer ready to commit based on the value and opportunity offered by your home.

MARKETING

- Is your property marketed broadly and effectively? Does the marketing plan for your home focus first on the primary three ways (internet, sign, Realtor) buyers find the homes they purchase? Do the

property photos

,

brochures

, and

online presence

accentuate your home's strong points?

CONDITION

- To the extent that we can generate showings through competitive pricing and appropriate and effective marketing, let's also make sure buyers are even more impressed when they view your home in person. Eliminate distractions and potential objections that buyers might perceive when walking through your home.

FOLLOW UP

- We'll also need to proactively and persistently follow up with buyers (or their Realtors) that have viewed your house. What are their questions, their hesitations, their objections? What additional information can we provide them, or solutions can we research for them?

There are certainly some aspects of selling your house that are

out of our control

, but we do have the ability to affect the price, marketing and condition of your home to maximize the possibility that a March buyer picks your home!
Supply and Demand! More and more buyers.....fewer and fewer sellers. Eventually, this will also lead to some slow and steady increase in median sales prices.
Have you checked out

Harrisonburg's Downtown Streetscape Plan

?

With the rapid growth and unique challenges in our downtown area, the need for a comprehensive planning document for public infrastructure has arisen. To meet this need, city staff, along with a committee of key stakeholders, have been working to update the Downtown Streetscape Plan. This plan will build upon the 2005 Downtown Streetscape Plan by expanding the study area and covering additional elements that are necessary to clarify the vision for downtown.

Note: The Downtown Streetscape Plan is a comprehensive plan and vision, not to be confused with the Downtown Streetscape Project that will begin next summer. The City will undergo a second beautification project in the downtown corridor, called "Downtown Streetscape Project Phase II." This project will replace and upgrade sidewalks on the west side of Main Street, from Court Square to Wolfe Street.

The Draft Downtown Streetscape Plan will go before Planning Commission in early 2014 for review and recommendation to City Council.


There is a 36 MB, 89-page PDF

here

that has lots of exciting details about the Downtown Streetscape Plan. Happy reading, and I'll draw out a few highlights in coming weeks.
As shown above, after some slow years in 2011 and 2012, the over $500K housing market bounced back in 2013.

The over $600K market had an even more dramatic recovery in 2013.

Search for $500K+ homes at

HarrisonburgLuxuryHomes.com

.
The population of Harrisonburg and Rockingham County is

increasing

.

If we take the average of 2000 and 2001 home sales as a baseline portion of the population to be buying in any given year, and then we project forward based on actual population growth, we can conclude that....

More people than usual bought between 2001 and 2007. (housing boom)


Fewer people than usual bought between 2008 and 2013. (housing bust, and then recovery)


There is further room for growth in the number of buyers per year in Harrisonburg and Rockingham County.

Based on the data presented above, I believe the new "usual" number of people to be buying per year may be around 1,150 home sales -- which is still a decent amount of growth beyond the number of home sales (1,013) seen in 2013.

And here is the data behind the graph....






It seems that 2011 and 2012 were the years when sellers had to negotiate the most off of their list price -- giving up over 5%, on average. Now, that has shifted down to less than 4%, and I expect that average amount of negotiating will continue to decrease through 2014.
Probably not.

That's right -- there was only one (one!) home sale over $300K in all of Harrisonburg and Rockingham County during January 2014.

We should see those home sales starting to pick up soon, but as you can see, January is not typically a time when a lot of homes in this price range sell.
Featured Property:

3050 Baybrook Drive, Harrisonburg, VA

I just published my monthly report on the Harrisonburg and Rockingham County real estate market -- and home sales in January were higher than any of the previous three months of January....

After strong gains in the pace of home sales during 2013, we are likely to see continued strong home sales in 2014. Two factors that will likely contribute to a strong local housing market in 2014 are the low mortgage interest rates and declining unemployment rates....

Hopefully we will see some additional listings coming on the market in the Spring, as inventory levels are still quite low compared to previous years....

But wait, there is lots more news to read....

Click here to read the full February 2014 Harrisonburg and Rockingham County Real Estate Market Report

.

An Important Caveat:

Yes, our overall housing market is improving. But no, that does not apply equally to all price ranges, locations and property types. We can chat about your specific property to see whether that segment of the market is performing better or worse than the overall market.

And as always, if you're interested in talking to me about buying a home in Harrisonburg or Rockingham County.....or if you are interested in selling your current home.....just drop me a line by email (

scott@HarrisonburgHousingToday.com

) or call me at 540-578-0102.
Click here to watch a great video explaining why Harrisonburg, VA is the Dining Destination of the Shenandoah Valley

.

Also, if you hadn't heard, Harrisonburg is now the first city or town in Virginia with a Downtown Culinary District!

City Council approved establishing the district Tuesday night (Jan 28, 2014), making Harrisonburg the first city or town in the state with such a designation, said Eddie Bumbaugh, executive director of Harrisonburg Downtown Renaissance.

In 2001, the city became the first locality in Virginia to create an arts and cultural district, which includes downtown. The districts will complement each other, Bumbaugh said, and separating the two will give the prop¬er amount of exposure to both.

Along with Harrisonburg Downtown Renaissance, Harrisonburg Tourism & Visitor Services, the Downtown Dining Alliance and Harrisonburg Farmers Market are among other entities in favor of the culinary designation.


Read the full Daily News Record article

here

.

Or read more on the

Virginia Main Street blog

.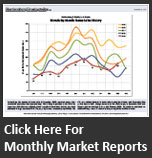 Subscribe

Receive notifications of new content on this blog, via e-mail or RSS reader.