Welcome! This blog tracks the real estate market in the Central Shenandoah Valley, featuring market data and analysis, an exploration of common buying and selling questions, and candid commentary on all things real estate.
If you are interested in discussing any of the topics on this blog, or the details of your specific real estate situation, call or e-mail me!
click here for a larger version of this map

Moseley Architects has released a planning study recommending that a new jail be built at the site shown above, located in the City of Harrisonburg.

Before we get to the details of this potential new facility, you may want to read up on this issue at Old South High....

A $60 million new jail by the landfill that's projected to reach capacity in seven years is the plan to fix overcrowding – that is, if it's actually a real plan at all
By Andrew Jenner | Published November 7, 2014


Now, a few snippets about the proposed new facility, from

today's Daily News Record article

provide some insight into what this facility would be used for....

According to the planning study, the annex would "primarily be a minimum security, treatment and program based building" with 315 beds.

It would also house all women prisoners and include a mental health housing unit and a less secure "community custody wing."

The wing would provide dormitory- style housing for inmates involved with work release, education release, work programs and re-entry programs.

The annex would also include visitation rooms, four classrooms, a library, indoor and outdoor recreation spaces, medical offices and detox cells.


A bit about the costs of the proposed new jail....

The total cost of the project is estimated at more than $63.26 million, half of which would come from the state and the rest split between the city and county.


And it's possible future expansion....

The cost includes a possible future expansion of the new facility to accommodate an additional 385 beds — for a total of 700 — estimated to cost $5.78 million.

The annex would be 144,000 square feet, with the option to expand to 230,140 square feet in the future.


And the timing of this potential project....




Officials aim to submit a corrections study to the state by the end of the year. With state approval expected to take roughly a year, officials are hoping to receive state funding for construction in 2016.

If the funds are approved then, the study plans for the new facility to open in March 2020.


Read more in today's Daily News Record article....

Jail Study Recommends New Building

Daily News Record, November 21, 2014
The Reserve at Stone Port

, a new development of upscale apartments in close proximity to Sentara RMH Medical Center is set to open next month.

This will be a first for Harrisonburg -- as most apartment complexes currently located in Harrisonburg are new - but are for primarily occupied by college students, or are older complexes and do not offer the these finishes, amenities, etc.

According to the developer, these apartments will NOT be rented to undergraduate students.

Phase 1 of The Reserve at Stone Port includes 168 units, but an additional 228 units are planned for future phases.

The developer also recently began site work for Bellaire at Stone Port, an 88-unit assisted living and memory care community also to be built at Stone Port. This community is slated to open in January 2016.

Read more about The Reserve at Stone Port, Bellaire at Stone Port, and Stone Port in general in

last week's Daily News Record article

.
If I'm using my iPhone or iPad I search for homes using the

Funkhouser Real Estate Group mobile app

, but otherwise I'm typically using the "

Advanced Search

" on my website.

So....help me improve it.....what search fields do you wish my property search offered that are not currently available? What properties, or types of properties are particularly hard to find, or hone in on?

There is also a

map search

,

proximity search

,

land search

, etc., on my website (about which I welcome feedback) but the majority of users seem to use the

Advanced Search

, so please send on your recommendations on how I can make that better, easier, more intuitive for you.

Email me feedback at

scott@HarrisonburgHousingToday.com

.

Thank you!
It's compelling to get a long term fixed interest rate that starts with a 3.....and it might still be possible, but the national average is now 4.01%.

Let me know

if you're looking for recommendations for lenders....
One measure of future performance of our local real estate market is how many homes are being viewed by buyers. The data above is an analysis of showings of Funkhouser Real Estate Group listings over the past several months.

A few things to note....

Showing activity, in general, is up quite a bit this year, with double digit year over year increases in July, August and September.

Showings slowed down in October (2014) for some reason, as compared to October 2013.

The frantic pace is back in November -- as the blue November bar accounts for the entire month of November 2013, while the orange November bar only accounts for showings between Nov 1 and 16 this year.

Aside from year over year increases, showings are starting to slow down as we head into Winter, as is typical.



As shown above, there have not been very many new single family home sales in the MLS over the past few years. That said, there have certainly been new single family homes built that are not reflected in these numbers -- for example, custom homes built by builders on customers' building lots.

Why aren't more new single family spec homes being built? And when will we see them being built again?

The Why -- as I was commenting to a builder yesterday, the continued availability of reasonably priced re-sale homes is making it tough for buyers to decide to build a custom home.

The When -- we need to see appreciation of home values, bringing up the prices of these re-sale homes, in order for new homes to be able to be priced competitively enough to more frequently be the chosen option for buyers.
Take a look at the graph above. You'll note that the only price range seeing year over year improvement in sales pace is the $300K - $400K price range.

The under $200K and the $200K - $300K price range are seeing no change in sales pace -- and the over $400K price range is seeing a declining sales pace.

Read more about the current state of the local housing market at

HarrisonburgHousingMarket.com

.
Featured Property:

4570 Magnolia Ridge Drive, Harrisonburg, VA

I just published my monthly report on the Harrisonburg and Rockingham County real estate market. Jump to the

full online market report

, or

download the PDF

, or read on for highlights....

First and foremost -- wow -- September and October home sales have been STRONG in 2014! Those two months alone have pulled the YTD pace of home sales even with (and beyond) the 2013 pace of home sales. We certainly had a slow start to the year (particularly in Feb, Mar, Apr) but the last two months (Sep, Oct) have really made the difference in the pace of home sales this year in Harrisonburg and Rockingham County. Take a look at how the past two months of home sales (107, 107) have far exceeded any recent September and October sales pace.

Yes, folks, you heard me correctly -- 2014 YTD home sales (882) have now surpassed 2013 YTD home sales (866). This increase is still relatively small (+1.85%) but it certainly beats the deficit we've been working with for the past nine months.

Of note, the YTD median sales price has also increased (+1.45%) in 2014 -- and the time it takes to sell a home (median days on market) has declined by 3.3% over the past year to 117 days.

Despite colder weather on the horizon, we likely don't have to worry about the pace of home sales cooling off too quickly. As shown above, 94 buyers made buying decisions (signed contracts) in October 2014 -- as compared to only 70 such buyers one year ago in October 2013. As such, we are likely to see another strong month of home sales in November 2014.

There are many factors that have created this upswing in home sales activity in 2014 (and particularly September and October) and one of them is the remarkably low mortgage interest rates. The national average for a 30 year fixed rate mortgage dipped back below 4% in October 2014 -- for the first time in over a year.

Finally, some price trends we've been waiting so long to see -- a modest improvement in median sales price. Perhaps we'll even hit a median sales price of $180K this year? That would finally bring us back to where we were in 2010.

If you are buying or selling now, or will be soon, I encourage you to become a student of the housing market. Learn what has been happening recently, what is happening now, and what is likely to happen next. Being informed will allow you to make better real estate decisions. You can continue your studies by reading the entire November 2014 market report

online

, or by downloading the

PDF

.

Also, as always, if you're interested in talking to me about buying a home in Harrisonburg or Rockingham County.....or if you are interested in selling your current home.....just drop me a line by email (

scott@HarrisonburgHousingToday.com

) or call me at 540-578-0102.
Heritage Estates

is an active adult community in Harrisonburg with a swimming pool and located adjacent to Heritage Oaks Golf Course.

Now, thanks to some

new technology

you can

walk through the model home

....

If you, or your parent(s) are considering a move and would be looking for a low maintenance home in a community with a swimming pool and friendly neighbors, let's meet over at the new model home at Heritage Estates so I can tell you a bit more about the community.
I'm finding 94 properties in the MLS that went under contract in October 2014. Here is what those 94 buyers decided to buy last month....
Here are the articles from the past month that your peers enjoyed (or at least read) most....

Stay tuned for more fun in November 2014, and if you have ideas or hot tips, feel free to email me at scott@HarrisonburgHousingToday.com.



Welcome to the most realistic, immersive way to experience a property online....

According National Association of Realtors

research

, photos are the most valuable feature to buyers when viewing a property online. However, even with

lots of beautiful photos

, buyers are still left wondering "

How do these photos fit together?

"

Until now, a video tour was the best way to try to deliver this value - but many buyers don't like video tours because they are not interactive. What if . . . we could combine the value of all of these features and put the buyer in control of the experience?

It is now possible, using Matterport 3D Showcase (TM) technology, and the results are pretty exciting!

Experience the difference yourself by visiting WalkThroughThisHome.com....
Well, this should help 2014 YTD sales. Contracts were up 31% in October 2014 as compared to contracts in October 2013.

More analysis coming after the month closes out.
Let's take a bit of a closer look at lot sale in Harrisonburg and Rockingham County - both at the number of sales in each subdivision, as well as the number of active listings, plus we'll examine the price range for each neighborhood....

A few observations....

the subdivisions with the most sales are those with lower lot prices
you could spend anywhere from $30K to $187K on a building lot
there are quite a few lots for sale right now in this area

Explore lots for sale....



In the Harrisonburg Rockingham Association of Realtors MLS, your house must be off the market for 120 days before the "days on market" will start counting at zero again.

If you are planning to take your house off the market for the winter, but you wait until December 15 to do so, your "days on market" will still be accumulating if you put the house back on the market in early March.

Thus, if you want to give your house a break from the market, fulfill the 120 day requirement, and then be ready to list again in early March, you should only keep your house on the market through the end of October.

AND....take the time during those 120 days of being off the market to optimize price, condition and marketing....

Let's meet to chat about the value of your house in the current market so that we can be priced well for the Spring market (pending any changes in the market between now and then).


Let's walk through your house together to determine if there are any small (or large) projects you could be taking care of during "the off season" to have your house shine when it comes back on the market in the Spring.


Let's review our marketing plans to make sure we have a strategy in place for exposing your property to the broadest possible pool of potential buyers.



A few years ago, I created

HarrisonburgTownhouses.com

, a website providing comprehensive information about the main townhouse communities in and around Harrisonburg, Virginia.

Today,

HarrisonburgTownhouses.com

has been revamped and relaunched with an entirely new format and now featuring an aerial photo of each community and live analysis of sales pace and price trends.

Take a look, and

let me know

what you think, or if you have any recommendations for further improvements.

This is a sampling of some of the information you will find for each townhouse community....

Explore more at

HarrisonburgTownhouses.com

.
Doesn't this look like fun? You too can build a monstrous structure out of cans in this international charity competition called

canstruction

.

This event will take place in April at the

Shenandoah Valley Builders Association

's Home & Garden Show.

After the canstruction (get it? construction with cans) is complete, all of the food will be donated to the

Blue Ridge Area Food Bank

.

More details will be announced soon. If you are interested in having a team or being a sponsor of the event, please contact Charles Hendricks at

cbhendricks@thegainesgroup.com

.
I promise I won't play-by-play this, but interest rates fell again this week, to an average of 3.92% for a 30-year fixed rate mortgage.

Wow!

If you're getting ready to buy, there is a compelling reason to do it now / soon to take advantage of these great rates.
How can your next home use ZERO electricity? It is possible!


Calling all builders (and other interested parties) --- there will be a "Zero Energy Home Training" event in Harrisonburg on November 10th at the Ice House from 8:00 AM - 12:00 PM.

Information covered in this free training session will answer these questions (and more)....

What is the future of housing and why is it headed there?

What new business approach is critical for builders in a slow housing market?

What critical components define a truly zero energy ready home?

How are builders offering zero energy ready homes today at market-based prices?

Why are zero energy ready homes often the lowest cost option for home buyers?

What eight compelling value propositions are unique to zero energy ready homes?

How can zero energy ready homes substantially lower home builders' risks?

How can zero energy ready homes be constructed with readily available, tried-and-true technologies and practices?

How can builders achieve significant recognition for providing zero net-energy ready performance?

What local resources are available to assist home builders with zero net-energy ready projects?


If you (or your favorite builder) are interested in this event, sign up on the

Shenandoah Valley Builders Association website

.
You can now

pre-order Rocktown Food

, a 100-page, publication highlighting our local food culture, from restaurants and recipes to chefs and farmers. This professional publication is filled with stories and beautiful photographs that illustrate why downtown Harrisonburg is Virginia's first culinary district.

Rocktown Food

-- photographed by Brandy Somers, written by Kirsten Parmer and designed by Lynda Bostrom -- wraps the fascinating faces and flavors of downtown into a gorgeous volume, perfect for any food lover.

Read all about this exciting book online.

And

pre-order a copy

(or more than one) -- I ordered mine -- and you will receive it in time for giving it as a gift.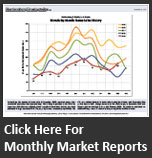 Subscribe

Receive notifications of new content on this blog, via e-mail or RSS reader.