Welcome! This blog tracks the real estate market in the Central Shenandoah Valley, featuring market data and analysis, an exploration of common buying and selling questions, and candid commentary on all things real estate.
If you are interested in discussing any of the topics on this blog, or the details of your specific real estate situation, call or e-mail me!
Per NerdWallet,

Harrisonburg is Virginia's fastest growing City

.

Set in the Blue Ridge Mountains in northwestern Virginia, Harrisonburg's 32.1% income growth, plus growth in population and jobs sent it to the top of our list. The area has a farming tradition, but science and academics are now leading industries in town. DBT Data operates a cyber integration center in Harrisonburg and SRI International, a bioscience research corporation, recently expanded its offices in town. The area is also home to James Madison University, which has an enrollment of more than 18,000 students per year. City planners project that Harrisonburg will claim more than 60,000 residents by 2030. In preparation for new residents and future growth, the city is following its Harrisonburg Downtown Renaissance plan to make downtown Harrisonburg a destination for the region and an engine of economic growth. The whole city's pitching in- volunteers have logged more than 85,000 volunteer hours so far on the project.


Per the Harrisonburg-Rockingham Chamber of Commerce,

we are also one of the top 20 emerging metro areas

.
Per the proposed budget published in the Daily News Record on 04/14/2014, Rockingham County is not proposing an increase in the real estate tax rate.

If the budget is approved as proposed, the tax rate would remain at $0.64 per $100 of assessed value.

Click here to view the entire proposed budget

.
Above you can see the changes in inventory levels over the past year in four price ranges....

Under $200K (-1%)


$200K - $300K (-15%)


buyers have fewer options
sellers have less competition
advantage to the seller (as compared to a year ago)

$300K - $400K (+50%)


buyers have more options
sellers have more competition
advantage to the buyer (as compared to a year ago)

Over $400K (+13%)


buyers have more options
sellers have more competition
advantage to the buyer (as compared to a year ago)

Learn plenty more about our local housing market at HarrisonburgHousingMarket.com.


Featured Property:

310 Victoria Drive, Bridgewater, VA 22812

I just published my monthly report on the Harrisonburg and Rockingham County real estate market --

click here to review the entire report online

-- or

click here to download the full PDF

. Below are a few highlights you might be interested to know about....

As shown above, home sales in March were the lowest that we have seen over the past several years. This is undoubtedly due to the absurdly low temperatures this winter PLUS the many snowfalls PLUS the many days that schools were closed. Now that the warmer weather is upon us we will hopefully see an increase in home sales come April and May.

We also saw a smaller number (91) of buyers sign contracts during March as compared to last March (114) --- though an increase from March 2012 (87). Let's hope that the warm Spring days of April will lead to many (many!) buyers going to see houses and sign contracts.

A significant part of whether buyers will write offers is related to whether they are finding compelling houses on the market -- and we're finally starting to see increases in inventory levels. These new listings will hopefully rejuvenate buyer interest and get them off of the sidelines and into the buying market.

Amidst a few market indicators that aren't as positive as they could be, here is one bright spot --- sales prices of attached dwellings (duplexes, townhouses, condominiums) are going UP!

Want to know more? Get all the juicy details in the full report.

Read it online

or

download the PDF

.

As always, if you're interested in talking to me about buying a home in Harrisonburg or Rockingham County.....or if you are interested in selling your current home.....just drop me a line by email (

scott@HarrisonburgHousingToday.com

) or call me at 540-578-0102.
JMU (the James Madison University Board of Visitors) recently closed on the purchase of a property on the corner of South Mason Street and Martin Luther King, Jr. This purchase included an unimproved parcel of land, as well as a parcel of land improved by the building pictured above.

The property that was recently purchased is situated between what used to be Rockingham Memorial Hospital (and is now the University Health Center, etc.) and a parcel of land on South Main Street owned by JMU that has been discussed as the

potential site of a hotel and conference center

("Hotel Madison").

How can you know about these interesting property transfers?


To stay up to date on property transfers in this area, simply visit

HarrisonburgPropertyTransfers.com

and subscribe to the weekly email list to receive these updates.
Exciting news!


Townhouses are now for sale in Section 2 at

The Townes at Bluestone

, starting at $184,900.

You can see the location of the first two buildings, as well as the pricing,

here

, and you can view and download the floor plans

here

.

If you are looking for a NEW townhouse in the City of Harrisonburg, The Townes at Bluestone may be a great option for you.

Find out more at

TheTownesAtBluestone.com

, or let me know (540-578-0102) if you would like to meet me over at the model home to take a look at the community.
Mark your calendars, and plan to come out to the 2014 Home & Garden Show at the Rockingham County fairgrounds this Saturday and Sunday:

Saturday, April 12: 9:00 AM - 6:00 PM
Sunday, April 13: 12:00 PM - 5:00 PM

As Charles Hendricks notes, over at HarrisonburgArchitect.com....

The Home and Garden show is a great kick off to spring each year, giving you access to the best and brightest in the home industry in our area.

Find more more via Facebook.




Many people I talked to during March said it seemed as if LOTS AND LOTS of properties were going under contract during March.

As it turns out (shown above) there were only 91 contracts signed during March 2014. This is roughly the average of the number of contracts seen per month during the previous six months of March.

I had hoped for better --- though perhaps the shortage of buyers signing contracts is related to the

low inventory levels

, leaving buyers with a smaller number of choices than they would like to have.
(Some) new listings are selling FAST! For all of you out there who are trying to keep up with new listings coming on the market, you can bookmark this website....

NewListingsInHarrisonburg.com


Or,

click here

to sign up to receive a daily email with ALL new listings in Harrisonburg and Rockingham County.
Much to some home sellers' dismay,

my post yesterday

was merely an April Fools Day joke.

So, where do we really stand as far as current inventory levels?

There are more homes (+20) on the market as compared to a month ago --- but there are fewer homes (-29) on the market as compared to a year ago.

Sellers

-- you will likely have the least competition (from other sellers) now --- if you're listing your home this spring, consider doing so NOW!

Buyers

-- be encouraged, inventory levels are starting to increase, and you should have further options of homes to buy as we continue through the next 15, 30, 60 days.
Apparently, all we needed were a few warm days....


Inventory levels have

drastically

declined over the past week --- confirming that there really were plenty of home buyers in the market, but that they snow and frigid temperatures were holding them back.

After inventory levels stayed relatively constant through the end of February,

buyers came out in full force during the last week of March

to write contracts on nearly every home on the market!

There are now only 41 homes remaining in Harrisonburg and Rockingham County!

The

only question

that remains at this point is whether enough homeowners will put their homes on the market in April to replenish the supply of homes for sale.....

......oh, and I suppose the

other remaining question

is whether you fell for my not-really-believable-at-all April Fools joke. :)
What a

great story in The Washington Post

about

Route 11 Potato Chips

, located in Mount Jackson, VA.

"Our focus, from day one, was to make a potato chip that's just better than the rest," says Sarah Cohen, Route 11's owner. "We're making the same exact potato chip that we started with 20 years ago. When we started, we were a 60-pound-per-hour producer. When we came here, we made it to 600 pounds an hour. We know we're small. Frito-Lay is like 600,000 pounds an hour."


Read the story at

The Washington Post

, or

click here

for a printable version.
As suspected a few years ago, the location of the new hospital (now

Sentara RMH Medical Center

) did indeed bring with it plenty of additional commercial (and residential) development in its immediate vicinity.

Earlier this week, the Board of Supervisors approved a rezoning request for "Coffman's Corner" -- a new commercial development intended to be developed at the intersection of Stone Spring Road and Port Republic Road, and with frontage on Ridgedale Road. It is a small, and somewhat irregularly shaped piece of land, so much so that it won't have a VDOT road system -- it will have private roads, maintained by a Property Owners Association.

County staff approved this rezoning in February 2014, and the Planning Commission on March 4, 2014. This property is across the street (more or less) from

The Reserve at Stoneport

, an upscale apartment complex currently being constructed.

Per the developer's narrative....

The main entrance to this development will be off of Ridgedale Road -- and no connection to Port Republic Road will be available.


The owner intends to provide a commercial development with businesses interconnected with sidewalks and landscaped such as to create a community.


It is expected that development plans will proceed very soon with surveying and engineering design, with construction started in late 2014 with sites ready for development by early/mid 2015.


A letter of intent to purchase and build a bank has been submitted that was conditional upon rezoning.

Learn more....Board OKs Land For Development

(Daily News Record, March 28, 2014)

Details from the Rockingham County Board of Supervisors Agenda Packet
Buyers across the country have spoken -- the graph above shows the information sources that are used "frequently" during the home search process.
I will be working hard to find you the HOME OF YOUR DREAMS -- but statistics show (see above) that two-thirds of buyers have to compromise in some way on the home that they purchase.

Of note,

neighborhood

and

location

don't seem to be areas where most buyers are willing to compromise.
A quick update on mortgage interest rates....


So far, mortgage interest rates are staying below 4.5%, other than for two weeks at the very start of this year.

These current rates (4.3% - 4.4%) are still WONDERFUL from absolutely ANY long term perspective.

Money is cheap --- if you're buying a home now, you'll be locking in your housing costs at historically low levels.
As shown above, we are starting to see fewer foreclosures in Harrisonburg and Rockingham County.

With some regularity, I am asked by potential purchasers how they would go about buying a foreclosure. First, here is a

list of upcoming foreclosure sales

, but more importantly, below is a description of a few ways to buy what you might be thinking of as a foreclosure.

If you are in the market to buy a home, some of the properties you might be considering are foreclosures – but there are some distinctions to be aware of at different stages of the foreclosure process. It is possible to buy a home from the owner before they are foreclosed on even if they cannot pay off their mortgage – this is called a short sale. Or, you might buy a property at the courthouse steps when it is being auctioned – this is called a trustee sale. Finally, if a property does not sell at the auction, you can buy the property from the lender after they have taken ownership of the property – this is called a bank owned property or REO property.

SHORT SALES

: Some homeowners must sell their home, but market conditions won't allow them to sell it at a high enough price to be able to pay off their mortgage(s). In this example, a homeowner might have a $250,000 mortgage balance but can only sell the property for $230,000. As a prospective buyer, it is sometimes possible to purchase this type of a property through a process called a "short sale." In such an arrangement, the homeowner petitions their lender to accept less than the full payoff of the mortgage and in return to still release the deed of trust so that ownership of the property can be transferred over to you, the new owner. This can benefit the lender, as they skip the time delays and cost of the foreclosure process. This can also benefit the homeowner, as a short sale will have a slightly lesser negative impact on their credit as compared to a foreclosure. As a buyer, however, you must know that there are challenges to buying a property as a short sale. The biggest challenges of late seem to be the uncertainty of the purchase and the time table. Even if you and the homeowner agree to a price of $230,000, the homeowner's lender must still agree to accept that price – since it won't allow the homeowner to pay off their $250,000 mortgage balance in full. This process of waiting to hear back from a lender, and then complying with all of their various terms can sometimes take 60 to 120 days – or longer! Visit

HarrisonburgShortSales.com

for a list of potential short sale properties currently on the market.

TRUSTEE SALES

: If a short sale does not take place, and a homeowner is behind on their payments (or not making them at all), eventually the property will be sold by the lender on the courthouse steps. Buying a property at a "trustee sale" can be exciting, and can be a great opportunity – but there are challenges as well. If a property to be sold at a trustee sale is also listed for sale with a Realtor, you can usually view the property ahead of time by calling your Realtor. Otherwise, you will likely not have the opportunity to see inside the property before the trustee sale, and thus you will not know too many details about the condition of the property. Furthermore, your purchase of the property at the trustee sale cannot be contingent upon viewing the property, or inspecting the property. In this instance, you are purchasing the property in "as is" condition, regardless of what you then find out about the property. It is also important to note that many times the lender will have an opening bid at the trustee sale that is close to (or sometimes higher than) the amount that they are still owed on the mortgage. Thus, in the example above, they might make an opening bid of $250,000. As a result of this opening bid process, many (or most) properties available for purchase at a trustee sale are not great opportunities. Occasionally, a property will be foreclosed upon that has had a mortgage in place for many years, whereby the balance of the mortgage is much lower than current market value – these are great opportunities for a buyer. Visit

HarrisonburgForeclosures.com

for a list of upcoming trustee sales.

BANK OWNED PROPERTIES

: If you don't buy the property before the auction (as a short sale), and don't buy it at the trustee sale, you'll have a third opportunity to buy it once the bank owns it. These properties are called "bank owned properties" or REO properties ("real estate owned"). Oftentimes, the prices on these properties are quite realistic, if not under market value. It would not be atypical for a house such as the one mentioned above to come on the market after the trustee sale at a price of $210,000. In such an instance, you should expect to be buying the property in "as is" condition, and you will also be buying with a slightly different contract document. Most lenders have a long standard contract or contract addendum that spell out a variety of additional contract terms designed to protect them from any future liability – and rarely will a lender agree to have these contract documents changed in any way. As you can see above, oftentimes buying the property as an REO property is where the best opportunity lies. Visit

HarrisonburgREO.com

for a list of bank owned properties currently on the market for sale.

When a home goes into foreclosure it is often for very sad and unfortunate reasons – such as the loss of a job – and I do not wish such circumstances on any homeowner. However, if you are a buyer in today's market it is important to be familiar with different methods for buying a property when it will be, is being, or has been foreclosed upon.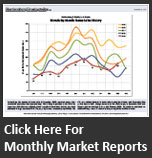 Subscribe

Receive notifications of new content on this blog, via e-mail or RSS reader.