Welcome! This blog tracks the real estate market in the Central Shenandoah Valley, featuring market data and analysis, an exploration of common buying and selling questions, and candid commentary on all things real estate.
If you are interested in discussing any of the topics on this blog, or the details of your specific real estate situation, call or e-mail me!
An important part of getting ready to buy a home is to talk to a mortgage lender (ask if you need recommendations) to find out how much money they will lend you to purchase a home. Lenders have a variety of calculations that they perform to determine how much money they will lend you -- most related to the highest percentage of your income that they are comfortable with having you spend on housing.

However -- this does not always mean that you should borrow as much as you possibly can. Spending the most on a house that your lender would be comfortable with may not make you comfortable -- as it would then reduce the amount of money in your monthly budget that you could use for vacations, retirement savings, college savings, and so much more.

Check with your lender to find out how much of a home you CAN afford to buy -- but then decide how much you WANT to buy.
Despite having

fewer showings in May/June

and

fewer contracts in June

, it looks like June 2015 was a great month for (closed) home sales.

With a few more sales likely to trickle in over the next few days, June 2015 home sales are already showing a 13% improvement over last June.

Stay tuned for more analysis in the days to come.....and Happy Independence Day!
Get ready for some significant shifts in the locations considered by new businesses coming to Harrisonburg -- thanks for the upcoming completion of the SouthEast Connector Road.

Read more about its potential impact on our local commercial real estate market over at Tim Reamers' blog....

1,124 Words About Asphalt by Tim Reamer


Or, find out more about Stoneport, the new mixed used development on the SouthEast Connector Road....
I don't always bring good news.

Showing activity in May and June of this year was slower (-28%, -18%) than in the same two months last year.

Stay tuned for further market analysis next week to see how we're doing on contracts and sales in the first half of the year.
June 2015 will be the fourth straight month with 100+ contracts being signed by buyers in Harrisonburg and Rockingham County.

In 2014, we saw 100+ contracts every month between April and September. In 2015, the 100+ months started in March.

It seems unlikely that we will hit the high of 145 contracts that we saw in June 2014 this month, but we'll double check again in a few more days.
Don't miss this exciting event taking place on July 22, 2015.

Find out more, and register, at

ValleyBusinessKeynote.com

.
Summer is upon us! Mid 90's earlier this week. Both my neighbor and my sister had a broken AC unit yesterday. No fun!

Below are some great tips from Charles Hendricks (an

architect in Harrisonburg

) for keeping your house efficient and comfortable this summer. Charles' tips include information on vampire loads, smart thermostats, opening windows, energy star appliances, clothes lines, ceiling fans, reduce appliance usage, replace air filters, humidistats and indoor plants.

Click here to read about 10 things to make your summer more efficient and comfortable.
Two months ago, our "Median Days on Market" in this area was 119 days. Now, as shown above, it's only 66 days. What's happening? A drastic acceleration of our local real estate market?

Actually, no.

"Days on Market" is now being calculated differently by our new MLS. In the past, the "Days on Market" was counting the number of days between the list date and closing date. Now, it is a calculation of the number of days between the list date and when a property goes under contract.

In many ways, this is a more helpful calculation -- it takes the variable of "how long it takes a buyer to get to closing once they are under contract" out of the equation. Now, "Days on Market" shows how long it takes for a house to go under contract.
The story illustrated above (lot prices plummeted 50% and have never recovered) is the one I've been running with over the past few years. It takes the $100K lot value as the "new norm" and then looks at all values after that point ($55K-ish for years and years) as depressingly low.

Perhaps that's not the correct storyline. What if this is really the story....

Perhaps the story to be told is that lot values steadily increased between 2000 and 2005 (from $26K to $55K), then had an abnormal, unnatural, unsustainable spike (to $99K) before settling back down to the then continued norm of $55K-ish.

If this, is, the more important story to be embracing, then we need not be quite as depressed. Other than a brief two year wild party (for sellers of building lots) the median sales price of these lots has been around $55K for the past decade....
If you are making a low offer, you can increase the appeal of your offer by strengthening your other offering terms....

DEPOSITS


Make the largest deposit you are comfortable with so the seller knows you have money "on the line" and that you won't risk losing that money by attempting to walk away from the deal.

CLOSING COST ASSISTANCE


Sellers don't just look at the contract price --- they calculate their net proceeds based on the offer price and any credits or closing cost assistance. Only ask for assistance if you truly need it.

FINANCING


Provide as much detail as possible about your financing intentions, and always include a pre-approval letter. Sellers who believe you are capable of financing the purchase will be less hesitant as they consider other terms of your offer. And yes -- offer cash, a large pile of it, if you are able. :)

PERSONAL PROPERTY


Don't automatically ask for everything the seller intends to convey --- if you don't need them all, leave them out of the offer. Allowing the seller to keep their washer/dryer (for example) may make them more flexible in other areas.

INSPECTIONS


Having a professional inspect the property you are purchasing is usually a good idea; however if you only intend to do it for informational purposes, consider leaving it out of the contract negotiations and conducting it post-settlement.

SETTLEMENT & POSSESSION


If possible, cater your settlement date and the details of transferring possession of the property to the needs or wants of the seller. This can go a long way towards gaining seller flexibility on other contract terms.

Finally, research the seller's context for selling. That information can be invaluable in negotiating a successful contract.
Take a few minutes to

walk through this spacious, brick-front, Stonewall Heights townhouse

in close proximity to Sentara RMH Medical Center and the JMU campus features a finished, walkout basement, a professionally landscaped courtyard, three bedrooms and a full bath on the second level, and an additional full bathroom in the basement. Enjoy hardwood floors in the living room, a large eat-in kitchen (with pantry!), an expansive deck and a vaulted ceiling in each bedroom. Don't miss the basement that offers a family room (or office), plus plenty of storage and a workshop. The courtyard was professionally landscaped by Fine Earth and features a mature tree, a paver patio, raised bed garden with stone retaining wall, and a recently painted privacy fence.

Click here to walk through this home

, on your computer, phone or tablet.

Or,

visit this home's property website

.

Or,

view high resolution photos

of this home by clicking the collage below....
click here for a larger version of this image

or

click here for a text-free version

This is an unofficial update on Stone Port. I'm not in any way affiliated with the marketing, sales or leasing of the property -- but I am always curious when I see progress on this mixed use project. For more complete information, check out the Stone Port website

here

.

That disclaimer aside, thus far Stone Port consists of....

And yes -- Bellaire at Stone Port is the structure you'll see under construction on the right side of the SouthEast Connector Road if you are driving from Port Republic Road towards the wellness center....






Average interest rates on a 30-year fixed rate mortgage have edged up past 4%. Above you will note that interest rates have been lower than current levels (yellow area) during most of the past year, though we were seeing rates higher than 4% once we look back about seven months.
Take a few minutes to

walk through this well maintained brick home on a cul-de-sac

that features an open floor plan, hardwood floors on both levels, a bonus room off the master bedroom and is within minutes of dining, shopping, the JMU Arboretum, the JMU campus and Sentara RMH Medical Center. The yard is filled with maintenance-free blooming perennials, and the fenced backyard features mature trees. Don't miss all of the storage space, the Trex decking and the covered front porch. Recent updates include the heating/cooling system (and ductwork) in 2013, an insulated crawlspace, wood stair treads, a new dishwasher, and much more.

Click here to walk through this home

, on your computer, phone or tablet.

Or, visit this home's

property website

.

Or,

view high resolution photos of this home

by clicking the collage below....
A 4.2 Acre, $5.5 Million Park is planned for downtown Harrisonburg, the potential layout of which is shown above. Click any of the images above/below for a larger/clearer version.

Read more about the park and its status in

last week's Daily News Record article

, an excerpt of which follows....

"It [the park] would include a ship-themed children's play area, a "great lawn" that would host events and performances, and a broad tree-lined promenade arching from South Liberty Street south of the Turner Pavilion to Bruce Street at Blacks Run."

"Under the conceptual plan, a wing would be added to the Turner Pavilion, home of the Harrisonburg Farmers Market, nearly doubling its size. Plans also call for resurfacing the parking lot of the city's existing Municipal Building."

"A sloped lawn and herbaceous garden would be built at the southwest corner of the park bounded by South Liberty Street south of the pavilion. A children's area with play equipment and a water splash pad would be built next to the existing Municipal Building behind the Smith and Eastham houses."


Connect with the group behind this effort, Plan Our Park, via

Facebook

.
After several years of 1% - 2% increases in median price per year, could we finally be seeing a larger (faster) increase in the median sales price in the Harrisonburg and Rockingham County market? The data thus far in 2015 shows a 6% improvement in median sales price as compared to 2014.

Let's see if we can stick with that 6% improvement as the year goes on!

Learn more about local market trends via my most recent housing market report....
Learn more about this month's Featured Property: 2550 Ramblewood Road

I just published my monthly report on the Harrisonburg and Rockingham County real estate market. Jump to the

full online market report

, or

download the PDF

, or read on for highlights....

Overall (year-to-date) market indicators look

FANTASTIC

in this latest report....

Home Sales Up 9%

Median Sales Price Up 11%

Average Sales Price Up 15%

Days On Market Down 1%

Technically, we saw a slight decline (106 to 105) in home sales when comparing May 2015 to May 2014 -- but I'll live with that given the overall positive trends outlined above.




How do we know that home values are increasing in our local real estate market? When we see sustained upward movement in long-term trends -- and it seems safe to say that we're seeing that now. After over three years of a sub-$180K median price (when looking at a rolling 12 month period) we saw that ceiling shattered in April 2015 after over six months of steady increases -- and now, this 12-month rolling median sales price has jumped up to $185K! Stay tuned, folks, but it looks like we may be starting to see some increases in sales prices, and thus home values.




Now, to provide a balanced look at things, I should point out that despite my exuberance about the above-referenced market trends, the pace of buyer activity (as measured by properties going under contract) was a bit disappointing in May 2015 as compared to May 2014. It was certainly a solid month of contracts being signed (114) but a far cry from the 135 we saw last May. It will be interesting to see what happens in June 2015 as last June there were a whopping 145 contracts signed!




As one last indicator of where we are these days -- it is worth noting that inventory levels have remained relatively stable over the past year. There were 679 homes on the market a year ago -- there are 659 on the market today. In theory, we'll see a slight increase in inventory over the next few months as we continued into and through the Summer market.


OK, that's it for now. I'll hit some high points here on HarrisonburgHousingToday.com in coming days. In the meantime, you can read the full June 2015 Harrisonburg Housing Market Report online or by downloading the PDF.

And as is always my encouragement -- if you will be buying or selling a home in the near future, become a student of the housing market! Learn what has been happening recently, what is happening now, and what is likely to happen next. Being informed will allow you to make better real estate decisions.

If you are ready to buy or sell a property in Harrisonburg or Rockingham County, contact me at 540-578-0102 or scott@HarrisonburgHousingToday.com to get the process started.

If you are looking for bank owned properties (for sale) in Harrisonburg or Rockingham County, I would recommend starting at

HarrisonburgREO.com

. This provides a listing of all listings in the local MLS that are identiifed as bank owned (REO) properties.
Take a few minutes to

walk through this spacious, upgraded home in Barrington subdivision

is located on a cul-de-sac in close proximity to Sentara RMH Medical Center. The main level features a large living room with a gas fireplace and vaulted ceiling, a custom kitchen with maple cabinetry, granite countertops, a pantry and brand new Whirlpool stainless steel appliances, a formal dining room, a master suite with a vaulted ceiling, walk-in closet and upgraded master bath with a double vanity, shower and Jacuzzi. In the walkout basement with plenty of natural light, you will enjoy a large family room / rec room, fourth bedroom, full bathroom and a home theater. Don't miss the fresh Behr paint through, the oversized two car garage, laundry room and the deck off the kitchen.

Click here to walk through this home

, on your computer, phone or tablet.

Or, visit

this home's property website

.

Or, view

high resolution photos of this home

by clicking the collage below....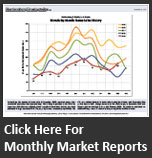 Subscribe

Receive notifications of new content on this blog, via e-mail or RSS reader.