Welcome! This blog tracks the real estate market in the Central Shenandoah Valley, featuring market data and analysis, an exploration of common buying and selling questions, and candid commentary on all things real estate.
If you are interested in discussing any of the topics on this blog, or the details of your specific real estate situation, call or e-mail me!
Government
Click on the image above for a PDF of this summary of the proposed 2017-18 Rockingham County budget.

As shown, this would require the real estate tax rate to increase from $0.70 to $0.74. Which turns out to be less than the proposed increase in the City of Harrisonburg....

Read lots more about WHY the tax rate needs to increase here....

County Eyes More Taxes, Fees

Daily News Record, April 5, 2017

No Comments At Budget Hearing

Daily News Record, April 13, 2017
The City of Harrisonburg has published their proposed 2017-18 budget, which includes a proposed increase in the real estate tax rate from $0.78 per $100 of assessed value to $0.85. This would mark a 9% increase in the real estate tax rate in one year, and a 35% increase over a four year period.

A budget summary follows, or you can find the entire proposed budget

here

.
Rockingham County's budget for the 2018 fiscal year (which begins July 1) includes a proposed $0.04 increase in the real estate tax rate, which would increase from $0.70 to $0.74 per $100 of assessed value.

Some context....

It would appear that this $0.74 real estate tax rate may be the highest real estate tax ever levied on property owners in Rockingham County. The previous high was $0.71, which was in place between 2000 and 2005.


It seems that this will be the third consecutive year of increased taxes -- which will have jumped from $0.64 (2014) to $0.68 (2015) to $0.70 (2016) to $0.74 (2017). This will mark a 15.6% increase in the real estate tax rate over a three year period.

The median sales price of homes in Rockingham County in 2016 was $203K. If all homes were assessed at their market values, this $0.04 increase between 2016 and 2017 would equate to an annual increase of $81.20 in real estate tax on a median priced home. This would be an increase of $6.76/month -- just a bit less than a Starbucks Venti, Quad-Shot Caramel Macchiato.

Rockingham County held a public hearing this week and nobody (that's right, count them, zero people) made any comments about whether they thought it was OK for these tax rates to increase.


Read lots more about WHY the tax rate needs to increase here....

County Eyes More Taxes, Fees
Daily News Record, April 5, 2017

No Comments At Budget Hearing
Daily News Record, April 13, 2017

The R-2 zoning classification was amended on December 15, 1998 to only allow up to two unrelated people in an R-2 zoned property. Prior to that time, up to four unrelated people could have lived in the property. All that said, if an R-2 zoned property was being inhabited by four unrelated people prior to that zoning change (12/15/1998) and has been ever since that time, without a 24 month gap, then it can continue to be used in that way.

Otherwise, if you own an R-2 zoned property, even if it has four bedrooms, even if it is close to the JMU campus, even if everybody else on the street rents their house out to four unrelated students, you cannot per the zoning ordinances.

Below is an excerpt of an article from the Daily News Record that discusses one property owner's request to the City to allow him to use an R-2 zoned property as a rental property for more than two unrelated people. I think his request was reasonable, in some ways, based on the use of neighboring properties, but read on to discover what the City thought and what they decided.

Council Kills Special-Use Permit Request
By Tony Brown, Daily News-Record
March 16, 2017

HARRISONBURG - Ted Byrd played sheriff at Tuesday night's regular City Council meeting.

He deputized the other four council members and led a unanimous posse to gun down a petition for a special-use permit for an old house on Old South High Street downtown.

He said the property owner was trying to get out of breaking the law.

"This was an illegal use from the getgo," the lone Republican on council said. "Sometimes, you gotta draw the line. This is begging for forgiveness instead of asking for permission. We're either a body of laws, or not."

Byrd was so persuasive that he converted Democrat Richard Baugh, who did a complete 180 on the issue.

As the elected council's representative on the appointed Planning Commission, Baugh was part of a unanimous decision by the commission to recommend council approve the petition.

The city planning and zoning staff also is on record recommending the change.


Click here to read the entire article.



The buildings shown above currently under construction on Reservoir Street -- at the previous location of the Albert Long baseball field. These apartments will be called Robinson Park, and will affordable housing -- with income limits for tenants who wish to reside at Robinson Park.

The developer was planning to expand Robinson Park into a second phase on the five acre wooded parcel shown above, adjacent to the current development, but the County tabled the developer's rezoning request.

A few snippets from this week's Daily News Record article....

The Board of Supervisors tabled a request Wednesday from Surber Development and Consulting LLC to rezone a 5.3-acre parcel on Reservoir Street from medium residential to general residential for phase two of Robinson Park apartments.

The board wants more time to address concerns from fire and rescue and the sheriff's office, as well as potential public transportation issues.

Surber Development plans to purchase the property once it has been rezoned. The parcel at 2770 Reservoir St. is owned by the estate of Mary Madalene Lambert, who died in March. It is valued at $250,600, according to online real estate records.


Read the full article

here

.
You have the opportunity to have an impact on the future of the City of Harrisonburg!

The Comprehensive Plan presents a vision of Harrisonburg's future. It identifies steps to move toward that vision by providing information about current conditions, long-term goals and objectives, and recommended implementation strategies.

Virginia requires that local Planning Commissions review their comprehensive plans once every five years. The City of Harrisonburg last updated the plan in 2011 -- and last year (2016) the Planning Commission determined that it should be updated again.

Find out more about the Comprehensive Plan update process

here

.

Sign up to receive updates on the comprehensive plan process

here

.

Read the 2011 Comprehensive Plan

here

.
The City of Harrisonburg School Board has approved the redistricting plan for the City elementary and middle schools to go into effect this coming (2017-18) school year. The final public hearing took place this past Tuesday, and no members of the public spoke to provide any additional feedback about any further recommended changes.

Some excerpts from today's Daily News Record....

The division must change its attendance boundaries to accommodate its new $25.9 million school, Bluestone Elementary School, which will open on Garbers Church Road next fall for up to 750 students.

With the opening of Bluestone, fifth-graders will remain at their elementary schools instead of advancing to the middle schools.

Most of Bluestone's future students now attend Keister Elementary. Students from Waterman and Spotswood will take the place of former Keister students.


Read the full DNR article here.


Download the full maps for the redistricting (and other notes)

here

.
You can have a voice -- make your opinion known as to where the City of Harrisonburg should consider installing sidewalks and shared-use paths.

The Harrisonburg Public Works Department will be presenting a proposed Bicycle and Pedestrian Plan on November 16th at Keister Elementary School at 5:00 PM.

You can review the proposed plan

here

on the City's website.
The forthcoming hotel and conference center being built on the edge of the JMU campus, held its ceremonial groundbreaking yesterday. The project is due to be complete by March 2018.

Read more in today's

Daily News Record article

, or read on for some highlights....

The hotel will contained 230 rooms.


The conference center will offer 21,000 - 2,000 square feet of meeting space.


The developer is a JMU graduate, Paul Gladd with dpM Partners of Gaithersburg, MD.

The hotel will feature 180 traditional rooms, 50 extended-stay rooms, a farm-to-table restaurant, a coffee bar and wine bar.

The developer is paying $35M to build the hotel, while the JMU Foundation is loaning $11M to the Harrisonburg Industrial Development Authority to cover the cost of the conference center construction. The JMU Foundation will be repaid with tax revenues generated by the facility.


There are quite a few more interesting details in today's

Daily News Record article

.
click here for a larger version of this aerial image

If you have driven along Reservoir Street lately, you would have noticed the massive area on the hospital side or Reservoir Street where trees have been cleared for a new housing development. This site will soon be home to 700 college students in a new development called "The Retreat at Harrisonburg", being developed by Landmark Properties out of Athens, GA.

The developer has acquired 36.81 acres for $5.71 million in August after the land was rezoned in May to allow for this community to be developed. This same developer is (per their website) also currently developing The Retreat at Blacksburg, a student housing community for 829 students.

Read more about this purchase and development in this Daily News Record article....

Student Housing Developer Buys County Land

August 30, 2016

Here is the intended site plan....

Per documents submitted to the County, we know the following about this potential student housing community....

the community would be a mix of detached homes, duplexes and quads
amenities would likely include a clubhouse with fitness center and study facilities, outdoor swimming pool, outdoor gaming courts and extensive walking and biking trails
this community would have no more than 178 residential units and no more than 715 beds (bedrooms)

Here is a rendering of one of the proposed homes....
view a larger image

Dirt is moving on Garbers Church Road as the City of Harrisonburg works to construct a new elementary school -- next to Heritage Oaks Golf Course and across the street from Harrisonburg High School.

Read all about the plans for this school in this

Daily News Record article

from April.
In the end, the Harrisonburg City Council decided to increase the real estate tax rate by $0.06, from $0.72 to $0.80 per $100 of assessed value -- instead of the $0.08 increase proposed by the City Manager.

Big ticket items in the 2017 city budget include building schools, and a 2% pay raise for City employees.

Read more in today's Daily News Record

article

.
City Council voted last night to approve changes to Harrisonburg's backyard chicken ordinance.

From today's

Daily News Record

article....

City officials began reviewing the regulations on backyard hens after council members were approached about the matter last fall. Tuesday's vote eliminated a minimum 2-acre lot-size requirement enacted in 2009.

The requirement effectively maintained a ban on backyard fowl, as most lots in the city are smaller than 2 acres.

The new rules, which must be approved again before they take effect, will allow residents of single-family homes to keep chickens. No one living in an apartment, townhouse or manufactured home park will be allowed to keep birds.

Chicken owners are limited to four hens in an enclosed pen, which must sit in the backyard and be at least five feet from property lines and at least 20 feet from any stormwater management installation.

click here for a larger image

There will be a workshop today at 11:30 AM to discuss the County's

Urban Development Area

, located southeast of the City. The size of this development area was tripled in September 2015.

Current developments in the works or under review in this area include:

Stoneport - a mixed use development featuring Bojangles, Wendy's and Wal-Mart


a proposed 37 acre student housing community on Reservoir Street

The proposed rezoning of 238 acres by Sentara RMH per their new proposed master plan.

An affordable housing complex being developed off Reservoir Street across from Fieldale Place.

After the workshop (11:30 AM) the Board of Supervisors will hold their regular meeting at 3:00 PM today.

From today's Daily News Record article....

County Administrator Joe Paxton said supervisors are concerned because the growth of JMU and the need for housing are uncertain.

Supervisors want to decide what type of development should go in the area to best spur growth, Paxton said.

"The type of housing that you allow to develop in that area will drive the type of commercial that you get," Paxton said. "So, there needs to be some intentional thought ... in deciding what type of residential development will go in that area."

Deputy County Administrator Stephen King said the workshop will "give an overall look of what is there, what we know is coming, what we've been told is coming," and allow the board to start developing a plan for the area.

Certain types of housing can attract certain people to an area, Paxton said, and the demographics will determine which businesses want to move to the area.

"The income levels are critical to attract different types of commercial development," Paxton said. "If you don't have some kind of plan, then you will just get what happens."




click here for a larger image

Back on 2009, the Board of Supervisors rezoned 282.86 acres of land on Osceola Springs Road and Pleasant Valley Road from A-2 (agricultural) to R-2C (medium density residential with conditions). This made way for The Springs at Osceola, a subdivision with (116) lots ranging in size from 1 - 5 acres.

Sales of these lots has apparently been a bit slower than anticipated....

2010 = 1 sale ($200K)
2011 = 3 sales ($189K median sales price)

2012 = 2 sales ($113K median sales price)
2013 = 5 sales ($135K median sales price)

2014 = 2 sales ($86K median sales price)

2015 = 5 sales ($107K median sales price)

2016 = 1 sale ($99K)

Now, the developer is requesting to revise the development plan for the 71 acre portion of the subdivision on the West side of Pleasant Valley Road.

By my count, this would in the currently planned 32 single family home lots being converted into....

70 Single Family Home Lots
96 Duplex Lots




View a larger version of the proposed new plat here.


You can review the entire rezoning request here.

Rockingham County staff is recommending that this re-zoning request be tabled. The Planning Commission will be reviewing this request at their meeting this evening.



Taxes, taxes, all about taxes.

Clearly, lots on the blog lately about real estate tax rates. Well, Rockingham County has officially

approved

their budget and an increase of the real estate tax rate from $0.68 to $0.70.

Stay tuned for news on the final decision on the

Harrisonburg real estate tax rate

.
The real estate tax rate in the City of Harrisonburg might increase to $0.80 per $100 of assessed value per the City's proposed 2016-17 budget. As shown above, this would be a 36% increase in the tax rate over a five year period.

The context that might be missed by just looking at this increase includes....

The proposed $0.80 rate is what is required to balance the budget. That might end up being lower depending on a variety of funding decisions that City Council might make.

One of the main reasons for this increase is because two new schools are being built in the City of Harrisonburg. Bluestone Elementary School and Elon Rhodes Early Learning Center -- both of which will be built over the next year to open in Fall 2017.

The population of Harrisonburg keeps on growin -- at a pace of approximately 1,000 people per year. Providing services to an ever increasing population is increasingly expensive.

Real estate revenue could go up without increasing the tax rate -- if lots of new houses were being built (brand new tax revenue) or if home values increase (higher tax revenue). In the past year, the MLS only shows 25 new home sales in the City of Harrisonburg -- and the median sales price of a single family home in the City has only increased 1.2% over the past year.

Interested in knowing more?

Read today's article in the Daily News Record (City Eyes Tax Hike In Budget Proposal) or attend the public hearing on the budget this evening at the City Council meeting at 7PM in City Hall Council Chambers.



The City of Harrisonburg has released its proposed budget for the 2016-2017 fiscal year, and it includes a proposed $0.08 increase in the tax rate from $0.72 per $100 of assessed value up to $0.80 per $100 of assessed value.

A few excerpts of note from the City Manager's letter to City Council are included below. The bold sections are directly from the letter.

City costs are increasing as population increase, even without increases in services....


As noted last year, the impact of a growing community continues to have a significant effect on our budget. That trend continues this year as we added another 1,263 new residents as of July 1, 2015 per the Weldon Cooper Center population estimates. I have stated in my budget transmittal letter for several years that even if we are not adding new services or programs, we have more people needing/consuming the services, programs, and facilities that we already provide, and we have added more infrastructure to be operated and maintained (streets, sidewalks, bike trails, emergency communications, juvenile and adult detention facilities, athletic fields, etc.) in support of our services and programs.

Large new costs for 2016-17 include:

New Elementary School
New Pre-K Facility
Renovating a 40-year old fire station
Replacing a bridge that serves a major industrial area
Replacing a boiler at the jail
Minor renovations at the courthouse
Replacing a 51-year old water tank in the Park View area


And, as the City Manager points out...

Natural revenue growth, while increasing, has not kept pace with the costs of all of the immediate needs.

Lots of new costs without significant new revenue resulted in a recommendation for increasing the real estate tax rate....

As City staff developed the budget, they had a gap of about $7.5 million between revenues and expenditures.

We began the development of the FY 16-17 general fund budget with a gap of about $7.5 million between anticipated revenues and expenditures. To varying degrees, all of the submitted requests had merit and were intended to address what department directors and management felt to be present or pending needs for providing services to our citizens.

This budget does not include any increases to any of the "discretionary" outside agencies (listed as "Contributions – Community and Civic Organizations" in the budget) that receive City funding, nor does it propose adding any new agencies, programs or projects for funding.

We attempted to build this budget based on available projected revenues and not expenditure requests, starting with a base revenue budget of just under $102 million (which included about $1.6 million in new revenue), less any use of fund balance. In spite of this effort, to meet the commitments we have in core service areas, a $3.15 million gap remains. As such, management believes an increase of approximately $0.08 in the real estate tax rate will be required to balance the FY 16-17 budget, pending Council direction as to other possible budget revisions or identification of reduction targets.

The draft budget (and above-referenced letter, and supporting documentation) can be found

here

("2017 Proposed Budget"). Next, the budget will be reviewed by City Council and opportunities will exist for public comment.
Rockingham County's proposed budget for the 2017 fiscal year (July 1, 2016 - June 30, 2017) includes a 2 cent increase in the real estate tax rate -- from $0.68 to $0.70 per $100 of assessed value.

This would bring it closer to Harrisonburg's $0.72 tax rate, but not all the way up there.

If you want to give your figurative two cents to the County about their proposal for using your actual two cents (per $100 of assessed value) then show up at the public hearing on April 13th at 7PM at East Rockingham High School.

Read more via Monday's Daily News Record article....

County Proposes Tax Hike
An excellent Open Forum yesterday in the Daily News Record.....worth reading, maybe twice....

Gov't, Market Can Unite For GoodPosted: March 8, 2016
By Andy Perrine

No holds are barred in the pitched battle for presidential nominations in the party primaries. Every channel of media is filled with candidates on both sides of the aisle pointing out how government has failed, and promising that unless they are elected, America will fail.

Amidst such a negative barrage, it is wise and refreshing to remind ourselves that government can be a positive force. We need look no further than home. The successful and ongoing revitalization of Harrisonburg's urban center demonstrates clearly how government, with the involvement of private sector forces and engaged citizens, can play an enormously positive role in improving our American quality of life.

You may have seen that Harrisonburg Downtown Renaissance recently celebrated the blossoming of economic activity downtown by welcoming a new leader and celebrating the accomplishments of its founding director ("

Bumbaugh Honored As 'Downtown Hero

,'" Feb. 23). Former City Council members who voted 13 years ago to create HDR attended this celebration for Eddie Bumbaugh. At the time of the historic vote, the City Councils Republicans and Democrats agreed that funding the recovery of our local identity and bringing economic growth to a blighted and forgotten downtown district was a good idea.

They knew risk was involved. Yet, ultimately their wisdom and bipartisan agreement to improve our city is without doubt a convincing testament to how government can be a positive force.

Once a place to avoid, downtown was filled with crumbling sidewalks, worn buildings, vacant storefronts and faded pride. When council approved funding for HDR, many residents believed it was a mistake, that downtown was a lost cause. Today, it is Harrisonburg's heart. For the last six years, the Daily News-Record's Annual Reader's Survey proclaimed downtown the best use of taxpayer money. For five years, the same survey named downtown the best thing about Harrisonburg.

Since HDR began operating in 2003, 250 historic preservation projects have been completed. The number of downtown dwellings has grown from 150 units to 550. Twelve restaurants were downtown in 2004. Today there are 35. Private investment in downtown through the last 13 years totals $66 million. And, downtown Harrisonburg received the National Main Street Center's "Great American Main Street" award in 2014 — recognizing our community as a model for others throughout the U.S. to follow.

Of course, the city's decision to fund HDR is not solely responsible for downtown's success. And this is the key point. That success is shared among the developers who, working in the free market, purchase and refurbish decaying buildings; restaurateurs, artists and retailers who open businesses; volunteers who donate precious time to planning committees and events; and donors who contributed their hard-earned money.

When council voted to fund HDR, our community got the kick-start it needed to get the public and private sectors working together. Such positive action can happen at any level of government — municipal, state and federal. Government, citizens and the free market working together with a clear set of objectives can accomplish great things. This has always been true, and it is a distinctly American mode for advancing society and improving everyone's standard of living. It's the core of how America became history's greatest nation.

As you watch the increasingly negative depictions of government during this especially distressing presidential campaign season, remember, the rhetoric is nonsense. Our system of government can work very well if we the people stay positive and involved.

Andy Perrine is president of

Harrisonburg Downtown Renaissance

.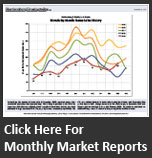 Subscribe

Receive notifications of new content on this blog, via e-mail or RSS reader.