Welcome! This blog tracks the real estate market in the Central Shenandoah Valley, featuring market data and analysis, an exploration of common buying and selling questions, and candid commentary on all things real estate.
If you are interested in discussing any of the topics on this blog, or the details of your specific real estate situation, call or e-mail me!
Buying
Nearly half of sellers (46.6%) pay some portion of a buyer's closing costs in the form of a credit at closing. Over the past five years, the number of sellers providing a "concession" of this sort to buyers have stayed between 40% and 50%.

Here's the interesting one -- sellers have paid more and more of a buyer's closing costs over time. The average amount of seller concessions has increased steadily over the past five years. But why, you might ask? It's hard to say exactly -- buyers might be asking for more money, sellers might be agreeing to provide a larger credit, or perhaps the total amount of closing costs that a buyer has to pay is increasing as well?

If, as a seller, you are paying part of a buyer's closing costs, you are most likely to be paying between $4K and $6K --- or between $2K and $4K.

And again, as a seller, if you pay part of the buyer's closing costs -- you are not alone -- 45% or so of sellers do so!
Given continued low interest rates and some increase in home values, let's take a new look at the opportunities of buying versus renting.

RENT = $1050/m.

There are regularly options for renting a two-story townhouse in Harrisonburg for approximately $1050 / month in Avalon Woods, Beacon Hill, Stonewall Heights, Liberty Square, etc.

BUY = $1012/m.

With a 95% loan, buying such a townhouse apparently may cost as little as $1,012 per month assuming a $155K purchase price and a 4% interest rate per SunTrust Mortgage's

payment calculator

....

This shows a rather small, $38/month, cost savings of buying instead of renting. If we then look at the difference between renting and buying over a five year time period, the advantages start to pile up.

As you can see, this builds a rather compelling case for buying instead of renting if you are going to be living in this potential townhouse for the next five years. Two other factors to keep in mind....

Your cost savings will potentially be even greater than outlined above based on your tax savings you will see each year because of having paid mortgage interest.


The analysis above does not factor in your closing costs when buying.

Your "buying" costs could end up being higher than outlined above because of any property owners association fees as well as any home maintenance you would need to pay for during that time of owning the townhouse.


If you are renting a townhouse now, but suspect you will be living in Harrisonburg for the next five years, let's chat about what could make the most sense for your housing situation.
Another month -- and still no meaningful changes in the 30 year mortgage interest rate. Since the beginning of the year, these rates have slowly edged downward, and have now been below four percent for most of the past three months.

This continues to provide a great opportunity for home buyers -- likely spurring on continued buyer interest in our local market.

As I commented to someone last week, I have been thinking mortgage interest rates were going to start increasing for at least five years now -- and I have been wrong for at least five years now.

Will they ever increase? Possibly. When? How? By how much? It's anyone's guess at this point. I think there is probably a 75% chance (maybe a 90% chance?) we'll finish out this year at or below 4.5% -- which is hard to believe.
You can't necessarily buy a recently built four bedroom house on 1+ acres for around $350K in Rockingham County -- but just a few minutes further south, in Augusta County, you can!

This expansive home located at

134 Bailey Road

with a two attached car garage on a 1.65 acre lot offers long views in a private setting. Enjoy upscale features such as hardwood floors, maple cabinets, granite countertops and ceramic tile in the bathrooms. The main level offers an office, formal dining room, living room, kitchen with breakfast nook plus a main level guest bedroom and full bathroom. Upstairs you will find a spacious master suite, and three additional rooms plus an unfinished bonus room for storage. Don't miss the covered front porch, two-story foyer, crown moulding, chair rail, large linen closet and much more!

Visit

134BaileyRoad.com

to find:

Interior, Exterior and Aerial Photos
3-D Walk Through
Floor Plans


If you're interested in taking a look at this property, just call (540-578-0102) or

email me

to set up a time to do so.
Check out fantastic

home for sale on Central Avenue

!

June 2017 flew by like a blur -- and although home sales were a bit slower than in May 2017 -- nearly all housing market indicators are still showing signs of a robust and active local real estate market.

I just published my most recent monthly market report, and as usual, you can read on for an overview,

download the full report as a PDF

,

read the entire report online

, or tune in to my monthly video overview of our local housing market...

OK -- now, back to a high level overview of where things are with the local real estate market....

As shown above, most market indicators are looking good....

Home sales actually declined by 11.84% this June as compared to last June, but....


Year-to-date home sales are up 1.16% this year as compared to last year.


The median sales price has edged up, ever so slightly, to $190,000 when looking at 2017 YTD as compared to 2017 YTD.


Homes are selling in a median of 33 days, as compared to 53 days in the first half of last year -- so, they are selling 38% faster in 2017!


Now, looking at May and June sales this and last year gets interesting....

As you can see, above, home sales dropped from 148 in May to 134 in June this year -- but last year, they increased from 133 in May to 152 in June. It is hard to say why this trajectory is reversed this year -- it may have to do with when sellers happened to be ready to sell, and when buyers happened to be ready to buy this year as compared to last year. Regardless, the net change from last year to this year is a decline of only three home sales when combining May and June data.

Looking forward, I believe we'll see a further decline in closings in July, or at least that is what has happened in most recent years. Unless contract activity convinces us otherwise....

Looking at when buyers are signing contracts, it is notable that we have seen a steady stream of buyers (132 - 140 per month) over the past four months. This is a total of 542 contracts signed in the past four months -- as compared to 560 last year during the same timeframe. As we move forward, we should have at least two more months of 100+ contracts before contract activity inevitably starts to slow in September and October.

And what are all of these buyers choosing from when they contract on a home?

It seems that buyers are choosing from fewer and fewer homes these days! Inventory levels have been hovering around 400 homes for sale over the past six months -- and the normal influx of new listings in the Spring selling market has not been able to keep pace with a higher level of buyers buying homes. As such, we have not seen the typical increases in inventory levels between the Winter and Spring market -- there are actually FEWER homes on the market now than there were this past February!

OK - now for a shocking statistic of the month....

Did you catch that, above, in yellow? When looking at the homes that sold in the City of Harrisonburg during June 2017 -- the median "days on market" for those home sales was 8 DAYS!?! So, half of the homes that sold went under contract within 8 days of being listed for sale. Wow! I guess that's what you get with increasing buyer demand and decreasing inventory levels.

There are actually quite a few astonishing tidbits in this month's report, but I'll get into those in the coming days on

my blog

.

Until then -- feel free to

download and read my full market report as a PDF

, or

read the entire report online

.

And, my reminders for buyers and sellers last month still apply....

SELLERS -- even though it is a seller's market in many price ranges right now, you must still focus on price, condition and marketing.


BUYERS

-- it can be difficult and frustrating to buy right now -- make it a bit easier for yourself by

knowing the market

,

knowing the process

,

knowing your buying power

, and

closely monitoring new listings

!

For further reading on buying or selling in this area, check out....


scott@HarrisonburgHousingToday.com

.
Based on the analysis above, it would seem that sellers are not (in almost all cases) accepting home sale contingencies. Here's the logic....

A seller would almost never accept a contract with a home sale contingency without a kickout clause to allow them to move on to a different buyer that didn't have a home sale contingency.


There are only 9 properties in the MLS that are under contract with kickout clauses.

Even though I have run this analysis before, I am still surprised to find this to be the case --- I thought more contracts might have kickout clauses (and thus home sale contingencies) because plenty of buyers have to sell before buying.

It would seem that most buyers are likely waiting to make offers until they have their own properties under contract (thus eliminating the need for the kickout clause) AND/OR most sellers are not accepting offers with home sale contingencies unless the buyers' houses are already under contract (thus eliminating the need for the kickout clause).

If you are a buyer, I would certainly suggest the strategy outlined above (and the only one that is apparently working with sellers right now) --- get a contract on your house and THEN make an offer on the property you would like to purchase!
Here are the three sequences I see buyers follow most frequently....

As Late As Possible


Guess at what you can buy using online mortgage calculators.
Start viewing houses.
Make an offer.
Ratify a contract to purchase a home.
Start talking to several lenders.
Select a lender.
Become pre-qualified.
Make loan application.

Provide income and tax documents (etc.) to lender.
Obtain loan approval.


Incredibly Proactive


Start talking to several lenders.
Select a lender.
Become pre-qualified.
Make loan application.

Provide income and tax documents (etc.) to lender.
Obtain loan pre-approval.
Start viewing houses.
Make an offer.
Ratify a contract to purchase a home.

A Reasonable Middle Ground

Start talking to several lenders.
Select a lender.
Become pre-qualified.
Start viewing houses.
Make an offer.
Ratify a contract to purchase a home.
Make loan application.
Provide income and tax documents (etc.) to lender.
Obtain loan approval.

I try to encourage all of my clients to at least be in the "reasonable middle ground" sequence as outlined above. This gives them a firm idea of what they can afford and how a home price will compare to a loan payment. This also allows them to make a stronger offer, already having a pre-qualification letter in hand.

I strongly discourage my clients from following the "as late as possible" sequence as outlined above. This doesn't help them make the best decisions about which houses to pursue, how far to negotiate, etc. This also doesn't allow us to make as strong of an offer on a house.

Occasionally, one of my clients will fall into the "incredible proactive" sequence as outlined above, and wow, this makes the financing process a joy to work through! These buyers have already done so much of their work with the lender before even thinking about which house to buy -- which then allows them to focus on buying, negotiating, inspecting, etc., rather than be bogged down in the process of securing their mortgage.

Let me know if you have questions about how I have described these sequences -- and let me know if you would like a few recommendations for lenders in the Harrisonburg area.
The odds are, you'll have to compromise on SOMETHING when you are buying your next home. The question becomes -- what are you you willing to compromise on? The easiest (at first) sometimes seems to be price -- you still get everything you want, you just have to pay more for it. But if you're drawing a firm line on price, then likely some other need or want will have to be imagined differently.

Here is what buyers tend to compromise on based on the the 2016 Profile of Home Buyers and Sellers from the National Association of Realtors....
It's easy to want to do this -- as either a buyer or a seller.

The illustrations below are partially based on real experiences in the past few months, but have some fiction woven in to preserve anonymity.

THE BUYER'S STATED PERSPECTIVE


I know that your house is listed for $350K, but this one other home a few streets over sold for $300K last month, and it was a larger, so I'm not paying any more than $300K for your home.

THE LARGER CONTEXT


Just a few items...

The other home was, indeed, just "a few streets over" but that also put it on the edge of the neighborhood, on a busy road, with a front yard that parents wouldn't let their children plan in for fear of them running into the road where cars often travel past at 45 miles an hour.


The other home was, indeed, larger -- but the entire house needed to be updated, as it had wallpaper, a dated kitchen, dated flooring, etc.


The other home had a basement one-car garage instead of a main level two-car garage.


Furthermore, aside from all of these differences in the two houses --- the other ($300K) house is not available any longer --- and there aren't three other houses just like it that the buyer can decide to buy.


In this case, by focusing on this one not-actually-that-similar sale, the buyer has put themselves in a situation where they might miss out on purchasing a great home because of how they are viewing the market based on one comparable sale.

THE SELLER'S STATED PERSPECTIVE


I am confident that I can sell my house for $250K. After all, my friend owned a very similar house and he just sold it in a week, with multiple offers, for $260K!

THE LARGER CONTEXT

Just a few items...


Your friend's house was in a highly desirable neighborhood within walking distance to downtown Harrisonburg -- while your home is on a busy road and has train tracks directly behind it.


Three homes nearly identical to your home, on your street, even facing the same direction as your home, built within two years of your home, updated at the same time as your home, sold in the past three months for $220K, $225K and $230K.

You have lived a busy life over the past few years, with work, family, and other commitments and you haven't had a chance to tackle the many small maintenance and upkeep items that a home often requires. Your friend is a retired general contractor and has spent all of his free time over the past two years fixing, replacing, and improving countless aspects of his home's interior, exterior and grounds.


Again, by focusing on this one not-actually-that-similar sale, the seller has put themselves in a situation where they might miss out on selling their home because of how they are viewing the market based on one comparable sale.

So -- as a buyer or as a seller -- don't focus on just one comparable sale when deciding on a reasonable price to pay or to ask -- look for the larger context!



As shown above,

this rowhouse in Preston Lake

offers an AMAZING rooftop terrace -- and it will be hard to leave once you are up there, enjoying the space....

Care to check out this compelling property in person? Just drop me an email at

scott@HarrisonburgHousingToday.com

..
It remains difficult to buy a single family home in the City of Harrisonburg for less than $100K. While the 2017 data point (above) is based only on the first four-ish months of the year, it is clear that fewer and fewer detached homes are selling in Harrisonburg for less than $100K.

These are the two homes that have sold for less than $100K thus far in 2017 -- one on Hawkins Street and the other on North Main Street....

AND -- there are currently zero (zip, zilch, nada) detached homes for sale under $100K in the City of Harrisonburg.
OK -- so -- a few things going on here. The graph above shows the percentage of homes that sold in the first four months of this year (and last year) that went under contract within 14 days. The "quick sales" if you will. As you can see, more homes (31%) are going under contract quickly this year as compared to last year (22%).

Then, one thing this does mean and does not mean.

This DOES mean that almost one-third of homes that sell go under contract within 14 days. So -- as a buyer, you need to be ready to act quickly.

This DOES NOT mean that one-third of all homes that are listed go under contract within 14 days. Many homes sit on the market for some times, and some even never sell.

It's a fast paced market thus far this Spring, and I expect that will continue through the Spring and into the Summer!
Many houses are WONDERFUL -- but the location, setting and context of those homes is not just a small additional detail to note -- it is often central to a purchasing decision.

Some examples....

If you're looking for a 4500 SF home, built in the past five years, on an acre, with five bedrooms and upscale features -- you're going to care whether the average size of the ten closest homes is 4500 SF or 1500 SF.


A restored circa 1900 home in Old Town Harrisonburg is going to be more sought after than the identical home in downtown Elkton.

A new, low maintenance, one-level home home might be perfect for a retiree if it is within a neighborhood of similar homes -- and less so if it is directly on a busy road and surrounded by commercial uses.

My wife's parents and sister both live in our neighborhood, and both of my sisters and my dad are within a short drive. Thus, our home is perfectly situated for the family relationships that we value -- and we wouldn't really ever consider moving across town.

So, as we consider houses you might purchase -- let's think about what location, setting or context will be the most meaningful and desirable for you, both in the short and long term.

P.S. The home pictured above, on a large, private lot, is somehow still just moments from Sentara RMH Medical Center and everything Harrisonburg has to offer. This property will be hitting the market this week!



So many homes these days are going under contract QUICKLY and sometimes with MULTIPLE OFFERS!

Depending on the house, and the location, and the condition, and the price, it may garner a lot of attention very quickly from buyers. This is mainly a result of the very low inventory levels we are seeing right now in many price ranges.

So, what does it mean to be ready as a buyer?

Know the market. Start looking at homes now, even if they aren't the ideal, perfect home for you. This will educate you about how homes and prices relate, so that you will know if a house is a good deal when it comes on the market.

Know your purchasing power. Talk to a lender sooner rather than later to know exactly how much you can afford to buy, how a variety of price points relate to monthly payments, and so that you have a pre-approval letter on hand.

Know about new listings. Monitor new listings carefully and constantly -- or ask me to do so. Use the website of your choice -- my favorite is NewListingsInHarrisonburg.com, where you can sign up for email alerts of all new listings. If you want me to filter down to just send you some new listings by email, just let me know.

The new listings are coming -- and one could be just what you are looking for -- will you be ready?



If you are entering the market to buy a home, the number of homes you will have to choose from will vary widely based on what you are looking for in a new home. Some buyers have a very narrow scope and find themselves on a prolonged hunt for what seems to be an elusive or mythical home. Some buyers find plenty of options, evaluate quite a few, make a decision and move forward with an offer.

However -- keep in mind that as you consider the 403-ish homes currently on the market for sale, that some of them have been on the market for 3 months, 6 months, 9 months or even longer. The freshest of fresh listings are those that have come on in the past 30 days -- which (this time of year) is less than 100 of the 403-ish homes currently listed for sale.

Depending on your time frame for buying, and the narrowness of your scope, sometimes it makes sense to quickly evaluate the current options -- and then to wait and see what new and exciting listings will be coming on the market in coming days and weeks.

Steps to get started include talking to a lender to get a sense of your target price range, and then chatting with me (in person, by email, by phone) so that I can also be keeping an eye out for suitable properties for you.

Learn more about the home buying process at....
How, you might ask, do we go about getting from the point of wanting to make an offer --- to actually making the offer? Here's a brief overview....

Obtain a pre-approval letter from a lender.

View the property.


Ask follow up questions of seller. (utility costs, age of house components, reasons for selling, motivation level, timing logistics)


Research comparable sales to determine market value.

Research restrictive covenants, deed restrictions, septic system details, survey, etc.

Discuss negotiation strategies.

Determine main terms of offer. (price, timing, contingencies)

Draft and review offer documents.

Sign (in person or electronically) offer documents.

Submit offer documents to the seller and (patiently?) wait.


Let me know if you have questions about this process -- and know, of course, that the process looks slightly different for each buyer and for each property. This is a general guide, but not a required list and sequence.

When we get to step seven, above, we will be discussing and deciding on the terms of the offer. Below is a list of the main contract terms we will need to discuss in preparing to make an offer.

Your Full Name:

Your Current Address:

Personal Property to Convey:

Offering Price:

Type of Financing: LTV: Rate Cap:
Earnest Money Deposit:
Request for Closing Cost Credit?
Financing Deadline:
Settlement Date:
Home Inspection? Radon Inspection?
Inspection Deadline:
Do you want to purchase a home warranty?
Other Terms?

When making our offer, it will be important to remember that there are a variety of terms that will be important to the seller - not just price, but also timing, contingencies, etc.

Before and after making an offer, there is a lot more to know about and think about regarding the home purchasing process. Read more at....
If a buyer is buying over $400K, or even over $300K, the layout of the home becomes very important to them. That is not to say that it is unimportant for a $200K buyer -- but someone buying a more expensive home oftentimes plans to stay in it for a longer time frame.

If not the #1 feedback, the #2 feedback I receive from showings of homes priced over $400K is that the layout just didn't work for the buyers. They wanted another bedroom here, instead of there. They wanted a more open floor plan. They wanted a more formal dining room. They wanted a more spacious basement.

Challengingly, the layout is something that is hard (nearly impossible) for a seller to change in order to appeal to a wider segment of buyers. Thus, if your home has a layout that continues to not work for buyer after buyer, you must either wait (and potentially wait and wait and wait) for the buyer who loves that layout -- or adjust the list price to make the house (even with its layout) more appealing to more buyers.
If you will be selling your home to buy another, there are a lot of numbers floating around....

what you'll sell for
your closing costs when selling
your mortgage payoff
how much you'll pay for your new home
how much of the purchase price you will finance
how much your mortgage payment will change

Above you will see a spreadsheet I put together to help you think about some of these numbers as you are evaluating if and when you will make a move to a new house.

In yellow, are all of the inputs you will need to provide, or that you and I can determine together, such as your current payment, your home's current value, your mortgage payoff, whether you will be putting any additional money into the transaction, etc.

In green, I have identified your potential future mortgage payment and the net change in your monthly payment.

All of the numbers without a background color will automatically calculate for you.


Click here to download this worksheet as an editable Excel file.
As a buyer, when you are walking through a home, keep in mind that the seller might be listening. These days, there are plenty of ways that a seller could be monitoring their home, with a security camera, or other recording device that could allow them to hear every word you are saying while you are in their house.

So.....

1. Don't insult their house. It won't help during negotiations.

2. Don't discuss negotiations. You might be revealing your strategy.


By the way, sellers, it may not be legal for you to record conversations in your home while you are gone. You should likely either NOT record conversations, or disclose that it is taking place.

P.S. I am not an attorney. Consult one if you want an actual legal opinion. Ask me if you need a recommendation.
Sometimes a seller is stating this as soon as they list a property:

All inspections are for informational purposes only.



But sometimes a seller will introduce this amidst negotiations. This can certainly trigger some warning signals for a buyer......but should it?

Here are the top three

innocent reasons

why a seller would want a home inspection to be for informational purposes only....

They are done negotiating on price and want it to be very clear that they are not going to negotiate further on price based on whatever you might discover during your home inspection.


The house is old, and the seller doesn't want to deal with repairs requests that are mainly related to the fact that the house is old.


The house is unfamiliar to the seller, perhaps because it has been a rental property, and thus the seller hasn't been making small needed maintenance upgrades over time that only an owner occupant would now about --- and thus the seller doesn't want you to nitpick over those details through the inspection process.

So, as you can see, it's not all bad if a seller wants an inspection to be for informational purposes only --- though I would still suggest (in such a situation) that you reserve the right to reconsider the purchase on the basis of the home inspection, just in case a big issue is discovered.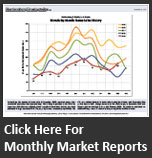 Subscribe

Receive notifications of new content on this blog, via e-mail or RSS reader.