Welcome! This blog tracks the real estate market in the Central Shenandoah Valley, featuring market data and analysis, an exploration of common buying and selling questions, and candid commentary on all things real estate.
If you are interested in discussing any of the topics on this blog, or the details of your specific real estate situation, call or e-mail me!
Buying
If you are entering the market to buy a home, the number of homes you will have to choose from will vary widely based on what you are looking for in a new home. Some buyers have a very narrow scope and find themselves on a prolonged hunt for what seems to be an elusive or mythical home. Some buyers find plenty of options, evaluate quite a few, make a decision and move forward with an offer.

However -- keep in mind that as you consider the 403-ish homes currently on the market for sale, that some of them have been on the market for 3 months, 6 months, 9 months or even longer. The freshest of fresh listings are those that have come on in the past 30 days -- which (this time of year) is less than 100 of the 403-ish homes currently listed for sale.

Depending on your time frame for buying, and the narrowness of your scope, sometimes it makes sense to quickly evaluate the current options -- and then to wait and see what new and exciting listings will be coming on the market in coming days and weeks.

Steps to get started include talking to a lender to get a sense of your target price range, and then chatting with me (in person, by email, by phone) so that I can also be keeping an eye out for suitable properties for you.

Learn more about the home buying process at....
How, you might ask, do we go about getting from the point of wanting to make an offer --- to actually making the offer? Here's a brief overview....

Obtain a pre-approval letter from a lender.

View the property.


Ask follow up questions of seller. (utility costs, age of house components, reasons for selling, motivation level, timing logistics)


Research comparable sales to determine market value.

Research restrictive covenants, deed restrictions, septic system details, survey, etc.

Discuss negotiation strategies.

Determine main terms of offer. (price, timing, contingencies)

Draft and review offer documents.

Sign (in person or electronically) offer documents.

Submit offer documents to the seller and (patiently?) wait.


Let me know if you have questions about this process -- and know, of course, that the process looks slightly different for each buyer and for each property. This is a general guide, but not a required list and sequence.

When we get to step seven, above, we will be discussing and deciding on the terms of the offer. Below is a list of the main contract terms we will need to discuss in preparing to make an offer.

Your Full Name:

Your Current Address:

Personal Property to Convey:

Offering Price:

Type of Financing: LTV: Rate Cap:
Earnest Money Deposit:
Request for Closing Cost Credit?
Financing Deadline:
Settlement Date:
Home Inspection? Radon Inspection?
Inspection Deadline:
Do you want to purchase a home warranty?
Other Terms?

When making our offer, it will be important to remember that there are a variety of terms that will be important to the seller - not just price, but also timing, contingencies, etc.

Before and after making an offer, there is a lot more to know about and think about regarding the home purchasing process. Read more at....
If a buyer is buying over $400K, or even over $300K, the layout of the home becomes very important to them. That is not to say that it is unimportant for a $200K buyer -- but someone buying a more expensive home oftentimes plans to stay in it for a longer time frame.

If not the #1 feedback, the #2 feedback I receive from showings of homes priced over $400K is that the layout just didn't work for the buyers. They wanted another bedroom here, instead of there. They wanted a more open floor plan. They wanted a more formal dining room. They wanted a more spacious basement.

Challengingly, the layout is something that is hard (nearly impossible) for a seller to change in order to appeal to a wider segment of buyers. Thus, if your home has a layout that continues to not work for buyer after buyer, you must either wait (and potentially wait and wait and wait) for the buyer who loves that layout -- or adjust the list price to make the house (even with its layout) more appealing to more buyers.
If you will be selling your home to buy another, there are a lot of numbers floating around....

what you'll sell for
your closing costs when selling
your mortgage payoff
how much you'll pay for your new home
how much of the purchase price you will finance
how much your mortgage payment will change

Above you will see a spreadsheet I put together to help you think about some of these numbers as you are evaluating if and when you will make a move to a new house.

In yellow, are all of the inputs you will need to provide, or that you and I can determine together, such as your current payment, your home's current value, your mortgage payoff, whether you will be putting any additional money into the transaction, etc.

In green, I have identified your potential future mortgage payment and the net change in your monthly payment.

All of the numbers without a background color will automatically calculate for you.


Click here to download this worksheet as an editable Excel file.
As a buyer, when you are walking through a home, keep in mind that the seller might be listening. These days, there are plenty of ways that a seller could be monitoring their home, with a security camera, or other recording device that could allow them to hear every word you are saying while you are in their house.

So.....

1. Don't insult their house. It won't help during negotiations.

2. Don't discuss negotiations. You might be revealing your strategy.


By the way, sellers, it may not be legal for you to record conversations in your home while you are gone. You should likely either NOT record conversations, or disclose that it is taking place.

P.S. I am not an attorney. Consult one if you want an actual legal opinion. Ask me if you need a recommendation.
Sometimes a seller is stating this as soon as they list a property:

All inspections are for informational purposes only.



But sometimes a seller will introduce this amidst negotiations. This can certainly trigger some warning signals for a buyer......but should it?

Here are the top three

innocent reasons

why a seller would want a home inspection to be for informational purposes only....

They are done negotiating on price and want it to be very clear that they are not going to negotiate further on price based on whatever you might discover during your home inspection.


The house is old, and the seller doesn't want to deal with repairs requests that are mainly related to the fact that the house is old.


The house is unfamiliar to the seller, perhaps because it has been a rental property, and thus the seller hasn't been making small needed maintenance upgrades over time that only an owner occupant would now about --- and thus the seller doesn't want you to nitpick over those details through the inspection process.

So, as you can see, it's not all bad if a seller wants an inspection to be for informational purposes only --- though I would still suggest (in such a situation) that you reserve the right to reconsider the purchase on the basis of the home inspection, just in case a big issue is discovered.
Are you a Twitter user? If so, you can keep up with new residential real estate listings in the Harrisonburg and Rockingham County area by following

@NewListHburg

.

So, yes, per many of your requests, there are now LOTS of ways to keep track of new listings in this area....

1.

NewListingsInHarrisonburg.com

- this is a mobile friendly website, and you can add a shortcut to your home screen on your phone.

2.

New Listings by Email

- every time there is a new listing, you'll get an alert by email.

3.

New Listings via RSS

- for those RSS feed readers among you.

4.

New Listings via Twitter

- tweet, tweet.

I expect this to be a fast moving Spring and Summer real estate market -- so now (with the options above) there is no excuse for not keeping up with new listings for sale if you are in the market to buy this year.

If you have further recommendations (carrier pigeon?) for ways to keep up with new listings, just let me know.
Most buyers looking to spend over $400K (or certainly those looking over $500K) will also be considering building a new home.

Typically, the tension between buying vs building is one of:

1. Goals

2. Money

3. Timing

If you build, you can get the house you want, but you'll pay more for it and it will take a lot of time and attention.

1. Goals = Win

2. Money = Lose

3. Timing = Lose

If you buy an existing home, you won't get exactly what you want, but you will pay less for the house and the process will not be a drain on your time.

1. Goals = Lose

2. Money = Win

3. Timing = Win

Don't let my oversimplification of this issue fool you -- this is something that buyers can get stuck debating for months, or even years, often while looking at resale homes to try to convince themselves to buy instead building.

If you are stuck in this quagmire, I'd be happy to meet with you to talk through some of the pros and cons and try to help you come to a decision you'll be pleased with in the short and long term.
image source

According to Wikipedia, a

stick-built

structure is "one constructed entirely or largely on-site," as opposed to a

modular home

that is "divided into multiple modules or sections which are manufactured in a remote facility and then delivered to their intended site of use."

My experience in chatting with buyers over the past 14 years has been that

there are mixed opinions on modular homes

. For example, some would suggest that . . .

stick-built homes are more structurally sound, as they are built on the piece of land where they will permanently reside --- and fit themselves, structurally, to the contour of the land as they are built


modular homes are more structurally sound, as they are built in a controlled environment, without being exposed to precipitation, wind, etc. during the construction process


modular homes allow for a faster construction schedule


stick-built homes allow for greater design flexibility


However,

an equalizing factor

that is important to remember is that there are both high quality, and low quality stick builders and modular home manufacturers.

Overall, my experience indicates that modular homes sell at slightly lower prices as compared to stick built homes -- and some of that is solely as a result of some buyers being hesitant to purchase a modular home.
How do home inspection negotiations usually proceed? The short (and vague) answer is -- well, it depends on the terms of your contract. But, overall, here is how the inspection process typically flows....

As you can see above, after a buyer requests repairs (based on the home inspection) the seller can choose to make some, all or none of the requested repairs. The transaction (and negotiations) can then go in a few different directions based on that response.

Learn more about the home buying process at....
While every home sale is different -- with unique contingencies based on the needs and situations of the buyer and seller -- there are three main hurdles that most buyers and the houses they are purchasing must clear to make it to closing.

So -- where is your contract in this process? Have you cleared 1, 2 or 3 of the hurdles, thus far? There will be plenty of other details to attend to, but these are the three main areas of focus. Evaluating the property condition, the property value, and the buyer's finances....

INSPECTION

- This is an evaluation, by a home inspector, of the condition of the house. Clearing this hurdle typically involves requesting that the seller make some repairs to the house (or negotiate further on price) based on new information about the property condition discovered during the inspection process.

APPRAISAL

- This is an evaluation, by an appraiser hired by the purchaser's lender, of the value of the house. If the property appraises for the contract price (or higher), all is well -- otherwise, the buyer and seller may need to renegotiate the contract price based on the appraised value.

LOAN APPROVAL

- This is an evaluation, by a lender (and their underwriters) of the purchaser's financial situation. The lender must confirm that the buyer has the income to support the mortgage payment required for purchasing the home.

Again - there are many other smaller hurdles (for example, a termite inspection) and larger hurdles (for example, a home sale contingency) that may need to be cleared in your purchase (or sale) of a home -- but these three main hurdles (inspection, appraisal, loan approval) are the three main mileposts during the contract-to-closing process that we'll be focused during the transaction.
As you can see above, Rockingham County is in Zone 1 -- which means we are in an area that is likely to have high radon levels.

What is radon, and what does it mean for you? Read on, from the EPA....

Radon is a radioactive gas that comes from the natural breakdown of uranium in soil, rock and water and gets into the air you breathe. Radon typically moves up through the ground to the air above and into your home through cracks and other holes in the foundation. Radon can also enter your home through well water. Your home can trap radon inside.

Any home can have a radon problem. This means new and old homes, well-sealed and drafty homes, and homes with or without basements. In fact, you and your family are most likely to get your greatest radiation exposure at home. That is where you spend most of your time.

Nearly 1 out of every 15 homes in the United States is estimated to have an elevated radon level (4 pCi/L or more).


Learn more about radon and real estate

here

.
If you are purchasing a home, before you call the listing agent to see that home, you should understand a bit more about buyer representation.

In representing you as a buyer in your home purchase, I would be performing tasks such as:

assisting in your home search

providing data about each property

explaining financing options

creating a negotiation strategy

drafting and presenting offers

researching restrictive covenants, etc.

coordinating property inspections

coordinating property appraisal

conducting final walk-through

preparing for settlement

answering questions and providing counsel and guidance as needed

Best yet, my compensation for representing you will be paid by the seller.

So -- you can call the listing agent (who is contractually bound to represent the seller's best interests) or you can hire a Realtor to represent YOUR best interests as the buyer. Clearly, I recommend the second option.

Beyond buyer representation, there is a lot more to know about and think about regarding the home purchasing process. Read more at....
Well, things weren't looking so good for a while there. Just after the election interest rates shot up from 3.6% (+/-) all the way up to 4.3% (+/-). In that moment, it seemed that there wasn't any stopping rising interest rates, and we might see 4.5% followed by 4.75% before we knew it.

Now, however, things seemed to have shaken out a bit differently than anticipated (or feared) with interest rates now hovering between 4% and 4.25%. Yes, it was fantastic to have interest rates under 4% for the past year (and more) but if we stay just over 4%, I don't think they higher rates will have a significant negative impact on the buying market in 2017.
Updated numbers above! Does anything surprise you? It doesn't surprise me.

Marketing your home should follow the lead of where buyers are looking for homes -- but even more importantly, where they are finding their homes.
So -- 2016 is over, and 2017 has come. Let's use the data above to draw a few conclusions about what 2016 home sales mean for buyers and sellers in 2017....

HOME SELLERS....


There were more buyers in 2016 than we had seen in a while -- this is good news -- you are likely to see continued high demand for your home if you decide to put it on the market in 2017.

Inventory levels have been dropping for several years -- so you will have less competition as a seller than you would have had a year ago, or a year before that.

It appears that 2017 would be a great time to get your house on the market -- remembering that it must be prepared well, priced well and presented (marketed) well.

HOME BUYERS....

There are more of you than ever (recently) so you must realize that you will have more competition than you would have had a year ago. We may see some multiple offer scenarios this year (OK -- I was in the midst of one today) and you may have to be willing to pay a bit more for the house are planning to purchase.

You will have fewer options of homes to buy this year, based on current inventory levels. There are 26% fewer homes on the market now as compared to a year ago. When "the good homes" come on in the Spring market, they will likely go under contract quickly.

In 2017, you must be prepared to act quickly when the right house comes on the market -- you should be familiar with what you want/need in a home, what you can afford to pay, you must know the market, and should be familiar with the negotiating and home buying process.

Ready to buy or sell? Have questions? Just send me an email at scott@HarrisonburgHousingToday.com or call me at 540-578-0102.


You can find out more about the Harrisonburg and Rockingham County real estate market by visiting....

And here are two handy references to prepare yourself to buy or sell a home....
Does buying or leasing make more sense with a two year time frame?


It depends on the price range, how much of a down payment you are making, whether you are willing to keep the property as a rental property after you move out, and many other factors. However, above I have included is a 2-year and a 3-year analysis of buying versus renting a property valued at $150K compared to $300K, which shows that....

If you're buying at $150K with a 5% down payment, it makes more sense to lease if you'll only be there for two years. If you'll be there for three (or more years) it likely makes more sense to purchase.


If you're buying at $300K with a 20% down payment, buying and leasing are almost equivalent in a two year timeframe, and it definitely makes more sense to purchase if you'll be there for three (or more) years.


There are, of course, plenty of extenuating circumstances. Many people might buy a $150K house (or townhouse) even if they are planning to be there for only 3 years --- because they want their own home (not their landlord's), or to get in a certain neighborhood, or because of the tax benefits, etc.


The analysis above accounts for....

your monthly mortgage payment

appreciation in your home's value
the cost of selling your home after the two or three years ends
potential maintenance costs
potential tax benefits of paying mortgage interest


Every buyer's situation is different, and I'd be happy to help you run an analysis similar to those shown below if you're interested in analyzing your best housing move.
Mortgage interest rates were historically low a year ago, though they around 3.86%. Now, they are REALLY low, with the current average of 3.48%. But at the end of the day, they have been at or below (or just barely above) 4% for the past 12 months -- which means that it has been a fantastic year to lock in one's monthly housing costs.

But, will the interest rate be rising in December or January? There is some talk that the Fed will increase the "Fed Funds Rate" in December, which could lead to an increase in mortgage interest rates.

Oh, and just to put things in a slightly larger context, here is an illustration of average mortgage rates over the past three years....
As shown above, many homes currently listed for sale have already been on the market for some time, picked over by all of the current buyers in the market. That said, it's possible that one of these homes is the PERFECT house for you, and that seller has been patiently waiting nine months for YOU, the perfect buyer for the house.

As we start your home search, we'll first look through the homes currently for sale (realizing that they won't ALL be great and exciting options) and then we'll start to monitor new listings as they come on the market.
If you are a fanatic about finding out about new listings -- especially since there aren't many houses on the market right now -- then you shoud know about

NewListingsInHarrisonburg.com

....

On this new-ish website, you can quickly and easily scroll through the most recent residential listings in Harrisonburg and Rockingham County, view the pertinent details, all of the photographs of the home, an area map, and then quickly and easily share that new listing with a friend, your spouse, your Realtor, etc.

You can also sign up to receive an email alert every time there is a new listing....

And, finally, you can add the website to the home screen if you'd like, for quick and easy access....

If you have any questions about this new website, or suggestions for improving it, just let me know.

Until then, go check it out, at

NewListingsInHarrisonburg.com

.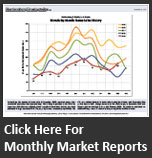 Subscribe

Receive notifications of new content on this blog, via e-mail or RSS reader.