Welcome! This blog tracks the real estate market in the Central Shenandoah Valley, featuring market data and analysis, an exploration of common buying and selling questions, and candid commentary on all things real estate.
If you are interested in discussing any of the topics on this blog, or the details of your specific real estate situation, call or e-mail me!
Education



Click on the links below to check out a concept plan dated May 31, 2019 for the new Harrisonburg High School, which seems to feature:

the school building
plenty of parking
a football field and track

a baseball field
a softball field
tennis courts
a multi-purpose field
a future outdoor learning area

plenty of trees


Follow updates on this new high school

here

.






I found the infographic above to be helpful. The largest portions of our local tax dollars are being spent on Education, Public Safety and Public Works!




If you found the above interesting, you'll likely enjoy reading the entire (8 page) "Budget in Brief" developed by the City of Harrisonburg this year, with a high level analysis of the Fiscal Year 2018-19 budget for the City of Harrisonburg. Click below to download the report.



Numbers are funny.

All of these statements are true based on current projections:

City Council might decide to pay $76 MILLION for a new high school.


City property owners might see a 16% increase in their real estate taxes!

The owner of a $350K home in the City would pay nearly $500 ($473) of extra real estate taxes each year!?!


This tax increase would result in the owner of a median priced city home paying $26 more in real estate taxes each month.

I'm guessing that if you ask most parents of school aged kids in the City if they'd be willing to pay $26 per month such that their child would not be in an overcrowded, not-so-ideal, learning environment for high school, they'd likely be quick to say yes.


That said, this $26 per month increase would need to be paid for 25 years -- but for a parent of a child in the school system, I'm guessing that would still seem to be a reasonable cost.

I'm also guessing that City property owners who do not have children in the local school system would LOVE for their property taxes to NOT increase. And I'll even go a step further -- I am guessing that they don't really want school aged children to have an overcrowded, not-so-ideal, learning environment -- it's probably just more about the increased tax burden.

Anyhow. Numbers are funny.

Read today's Daily News Record article, and feel free to form your own opinions. There seem to be plenty of them circulating through our community about this topic. :)



The City of Harrisonburg is in the midst of updating the Comprehensive Plan for the City. As per the City....

The Comprehensive Plan presents a vision of Harrisonburg's future. It identifies steps to move toward that vision by providing information about current conditions, long-term goals and objectives, and recommended implementation strategies. As described in the Code of Virginia, the Comprehensive Plan is general in nature. Harrisonburg's Plan addresses a wide range of issues including but not limited to: land use, housing, education, transportation, recreation, the preservation of historic and natural resources, and economic development. The plan serves as a long-term guide for the community, and it helps City leaders with setting policies and decision-making.

So, basically, what do you want the City of Harrisonburg to be in 10 or 20 years? Discussions taking place and decisions being made right now will affect that future, and you have the opportunity to be a part of the conversation!

Better yet -- there are several Public Workshops coming up that will allow you to chime in on topics near and dear to your heart....

Education; Arts, Culture, and Historic Resources; and Community Engagement & Collaboration
Thursday, October 19 at 6pm
Lucy F. Simms Center

Environmental Stewardship & Sustainability; Parks & Recreation; and Community Infrastructure, Services, Safety & Health
Monday, October 23 at 6pm
Thomas Harrison Middle School

Economic Development & Tourism; and Revitalization
Monday, October 30 at 6pm
Thomas Harrison Middle School

Land Use & Development Quality; Neighborhoods & Housing; Transportation
Monday, November 13 at 6pm
Thomas Harrison Middle School

Workshops on October 19, 23, and 30 will run about two (2) hours. The November 13 workshop will run about 2.5 hours.


So, mark your calendars, and get involved in the discussions and decisions to help shape the future our our great City!

Also of note....

Lots of Q&A's about the Comprehensive Plan update can be found

here

.

General information about the Comprehensive Plan update can be found

here

.
OK, OK, that's probably not true -- Harrisonburg probably does not have an infinite need for student housing. Just consider my title, then, to be an intro to all of the alternative perspectives that have been shared with me since I wrote these two posts....

Does Harrisonburg need more Off Campus Student Housing?Does New College Student Housing Increase the Demands on Local Elementary Schools?

OK -- here goes -- all the reasons I might be wrong, and all of this new student housing might be OK, or even a good thing....

1. JMU is growing!

All of this student housing is necessary -- JMU is continuing to grow, and they are not building on campus fast enough for their growth, so the private sector must build and rent housing to students in order to meet that growing demand.

2. Denying growth just pushes it elsewhere.


If the City decided to stop permitting new student housing communities to be built, that would just push developers to build them in the County, or push students to live in otherwise owner occupied neighborhoods.

3. This is an affordable way to get workforce housing.


There isn't much truly affordable rental housing being built -- and older student housing complexes being effectively turned into workforce housing by virtue of students being attracted to new student housing communities is not necessarily a bad thing. It may be the most affordable way to create affordable or workforce housing.

4. Bring on the wrecking ball.


If even more student housing is built, the rental rates will fall even lower on the oldest complexes, devaluing those properties to the point where it will make sense to just knock them down and build new housing -- thus, eliminating the older, outdated housing.

5. How much regulation do you want "the government" to do?

If the government (planning commission, city council, staff) should start making judgement calls about how much student housing is too much student -- and thus regulating what landowners (and student housing developers) can and cannot do -- should they also start governing other segments of the private sector? Should they regulate how many hair salons exist? How many banks are permitted to operate? How many restaurants can open? How many Realtors can sell homes? :)

OK -- again -- I don't necessarily agree with all of the perspectives above, but I believe it is important to consider these counterpoints when thinking about how our community should be planning for the future as it pertains to student housing, land use, property taxes, schools, etc.

And, as I mentioned to a reader in response to their comments....

I don't know if new student housing projects should or should not be denied - but I think the local community needs to fully understand the impact of continuing to approve more student housing communities.

If older student housing communities become workforce housing, great, no problem -- but let's realize that this is the result of approving new student housing communities, and make sure that infrastructure (schools, for example) are in place for the new workforce housing that we have indirectly created.
Traditional logic would say no -- the construction of new college student housing in Harrisonburg won't increase the load on elementary schools, as most college students do not have elementary school aged children....

Going a step further, I would guess that some local government staff and elected officials MIGHT (?) use this traditional logic when thinking about whether to approve rezonings, or other approvals, for new student housing to be built in the Harrisonburg area.

But wait - what if the following sequence happens (thanks

Deb

, with some revisions)....

Shiny new student housing is built.
College students flock to the new living options.
Vacancy rates increase at older, run down student housing complexes.
Families start moving into older student housing complexes.
These families increase the elementary school aged population.

Local elementary schools have more students to educate.


I think we have seen this happen over the past 20 years in Harrisonburg, in cycles, as large quantities of student housing is built in waves.


And think about it, from the other direction, for a moment -- we all know that the local elementary school population is growing -- but why, and where? It's not as if local developers and builders are out building an extraordinary number of townhomes or starter homes for young families, causing an influx of new elementary school students. So -- if the elementary school population is rising, and it's not because of an increase in the stock of owner occupied real estate in Harrisonburg, then....

1. Perhaps this elementary (or K-12, really) school enrollment growth is, contrary to what we'd otherwise believe, a direct result of an increase in college student housing.

2. Perhaps we need to think about the fiscal impact of educating more elementary (and then middle and high) school students when we think about approving yet another student housing complex.

3. Perhaps, if building new student housing when we might not really need it, leads to increased demands on our local K-12 schools, then maybe we need to pay more attention to whether that student housing is needed.


Just some thoughts to ponder as we think about and plan for the future here in the City of Harrisonburg -- and Rockingham County.



view a larger image

Dirt is moving on Garbers Church Road as the City of Harrisonburg works to construct a new elementary school -- next to Heritage Oaks Golf Course and across the street from Harrisonburg High School.

Read all about the plans for this school in this

Daily News Record article

from April.
Thanks to

Brent at On the Road Collaborative

for the tip on this opportunity for City residents....

The Harrisonburg City School Board is asking residents of Harrisonburg City to submit recommendations for the new elementary school being built on Garbers Church Road AND the new pre-school center being built at Smithland Elementary School.

This is a great opportunity to make your voice heard on important decisions in our community that will last for generations to come!

click here to make your naming recommendation

Facility naming guidelines include:

In general, when consideration is being given to naming a school or facility after an individual (must have been deceased at least 10 years), the Board may consider those who have attained prominence locally, statewide or nationally. Examples include but are not limited to: in the fields of education, science, art, statesmanship, politics or the military;


If recommending the name of an individual, please include any notable contributions;


Local geographic names may also be considered. These names should be clearly identifying, widely known, and recognized. Please include the relevance to the Valley and/or Harrisonburg and perhaps any other relevant history supporting it.

Recommendations must be received by 4:00 p.m. on December 10, 2015. The School Board will begin discussion on this matter at the January 19, 2016 school board work session.


Click on the image above to download the architect's most recent report on this upcoming school facility.
How can your next home use ZERO electricity? It is possible!


Calling all builders (and other interested parties) --- there will be a "Zero Energy Home Training" event in Harrisonburg on November 10th at the Ice House from 8:00 AM - 12:00 PM.

Information covered in this free training session will answer these questions (and more)....

What is the future of housing and why is it headed there?

What new business approach is critical for builders in a slow housing market?

What critical components define a truly zero energy ready home?

How are builders offering zero energy ready homes today at market-based prices?

Why are zero energy ready homes often the lowest cost option for home buyers?

What eight compelling value propositions are unique to zero energy ready homes?

How can zero energy ready homes substantially lower home builders' risks?

How can zero energy ready homes be constructed with readily available, tried-and-true technologies and practices?

How can builders achieve significant recognition for providing zero net-energy ready performance?

What local resources are available to assist home builders with zero net-energy ready projects?


If you (or your favorite builder) are interested in this event, sign up on the

Shenandoah Valley Builders Association website

.
When the school bells ring to mark the end of the day, hundreds of students do not go home, but instead continue to learn, grow, achieve and prepare for school and future success.

Beyond the Bell

works with school and community to expand the learning day through a range of out of school time programs that are designed to build students' skills, strengthen their motivation to learn, and improve their academic performance.

Beyond the Bell

utilizes a network of talented, passionate and caring educators and community partners to deliver academic and enrichment experiences that include completing high-quality homework, practicing important school success skills, such as goal-setting and organization, and participating in project-based enrichment courses like robotics, art and cooking.

BUT WAIT....


Without funding, the wonderful things happening through Beyond the Bell will screech to a halt at the end of the current school year.

Click here to read an update on this search for funding, written by Brent Holsinger, the director of Beyond the Bell.
Harrisonburg Public Schools will be opening a Fine Arts Academy in Fall 2013 to complement its existing science, technology, engineering and math academies.

Read more in this recent

Daily News Record article

.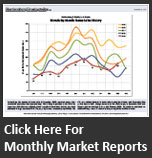 Subscribe

Receive notifications of new content on this blog, via e-mail or RSS reader.