Welcome! This blog tracks the real estate market in the Central Shenandoah Valley, featuring market data and analysis, an exploration of common buying and selling questions, and candid commentary on all things real estate.
If you are interested in discussing any of the topics on this blog, or the details of your specific real estate situation, call or e-mail me!
Downtown
I'm going to let these images speak for themselves (in a moment) but wanted to provide the update that plans are still progressing for a proposed privately funded park in downtown Harrisonburg.

As per the Daily News Record earlier this week....

"The proposed park, with council's approval, would be built on city- owned land west of City Hall on South Main Street, stretching across the grassy area to South Liberty Street. It would include and expand the Harrisonburg Farmers Market's Turner Pavilion and stretch south to include Warren Street and a gravel parking lot."

Read the entire Daily News Record article

here

.

Download the higher resolution photos

here

:

Watch a video walk through of the park

here

. (scroll down)

Or, enjoy these photos....

(full disclosure, I am on the board for

Build Our Park

)
Harrisonburg City Council has agreed to further explore an unsolicited proposal to build a downtown park from

Build Our Park

, a community-led nonprofit organization committed to facilitating the creation of a public park in downtown Harrisonburg.

Full disclosure - I serve on the board of Build Our Park.

This new downtown park would be built on 1.2 acres of City-owned property directly adjacent to the Harrisonburg Farmers Market pavilion and the City Hall Building parking lot, featuring amenities including:

Second Pavilion
Village Green
Discovery Playground
Splash Fountains
Donor Garden, Wall and Fountain
Grand Promenade
Set up for Portable Stage
Pergolas, tables and seating
Atrium Plaza
Multiple unique activity spaces
Landscaping featuring native trees and flora
Sustainably designed park amenities with educational signage
One-eighth-mile multi-use path (that can one day link the Northend Greenway and the Bluestone Trail)

View

renderings of the conceptual design for this downtown park

.

During the next 45 days, City staff will review the proposed project and can receive additional competing proposals for building this downtown park. After 45 days, the City will decide to either proceed with the second review stage or to not proceed further with the proposal. If the City ultimately decides to work with Build Our Park on the project, they will enter into a comprehensive agreement where details will be determined regarding potential bonds, insurance, and terms and conditions.

A group of Harrisonburg stakeholders formed in 2013 with the goal of facilitating the creation of a public park in downtown Harrisonburg. Originally known as Plan Our Park, the group rebranded and formed the nonprofit organization Build Our Park. In 2017, in order to balance parking needs and the desire for a community recreation amenity, the City directed Build Our Park to redesign its park concept to fit in the space behind City Hall between the Turner Pavilion and the tree line south of the Pavilion. Local architects who are members of the Harrisonburg Downtown Renaissance Design Committee, Adam Steiniger of Eugene Stoltzfus Architects and Randy Seitz of Blue Ridge Architects, volunteered to create the final concept design plan that the PPEA proposes.

The Build Our Park Board of Directors has been working with City staff to plan the park's new design and would continue to work with them to plan the park's construction as well as on-going maintenance and operations. During this process, fundraising for the park has been on hold. On April 18, the organization looks forward to restarting its fund- raising effort in conjunction with The Community Foundation's Great Community Give. The Great Community Give is a single day of giving aimed at promoting charitable giving in Harrisonburg and Rockingham County. Through this initiative, the entire community will be invited to support Build Our Park and other nonprofits that meet needs, enrich lives, and build a community we can all enjoy.

As Harrisonburg's downtown continues its reemergence as a dynamic environment in which to live, work, eat and shop, the thoughts of many have turned to the need for more public green space for gathering in the City's core. The downtown park's concept features a multi-use path, expanded pavilion, open space, play area designed to resemble nature, pergolas for shade, and splash fountains. It will incorporate the area adjacent to the Turner Pavilion that currently is used for community programming and events. The park would be designed to be flexible to accommodate a growing farmers market, public events, community gatherings, and wellness.

Learn more about this potential future downtown park at

BuildOurPark.org

.
The City of Harrisonburg is in the midst of updating the Comprehensive Plan for the City. As per the City....

The Comprehensive Plan presents a vision of Harrisonburg's future. It identifies steps to move toward that vision by providing information about current conditions, long-term goals and objectives, and recommended implementation strategies. As described in the Code of Virginia, the Comprehensive Plan is general in nature. Harrisonburg's Plan addresses a wide range of issues including but not limited to: land use, housing, education, transportation, recreation, the preservation of historic and natural resources, and economic development. The plan serves as a long-term guide for the community, and it helps City leaders with setting policies and decision-making.

So, basically, what do you want the City of Harrisonburg to be in 10 or 20 years? Discussions taking place and decisions being made right now will affect that future, and you have the opportunity to be a part of the conversation!

Better yet -- there are several Public Workshops coming up that will allow you to chime in on topics near and dear to your heart....

Education; Arts, Culture, and Historic Resources; and Community Engagement & Collaboration
Thursday, October 19 at 6pm
Lucy F. Simms Center

Environmental Stewardship & Sustainability; Parks & Recreation; and Community Infrastructure, Services, Safety & Health
Monday, October 23 at 6pm
Thomas Harrison Middle School

Economic Development & Tourism; and Revitalization
Monday, October 30 at 6pm
Thomas Harrison Middle School

Land Use & Development Quality; Neighborhoods & Housing; Transportation
Monday, November 13 at 6pm
Thomas Harrison Middle School

Workshops on October 19, 23, and 30 will run about two (2) hours. The November 13 workshop will run about 2.5 hours.


So, mark your calendars, and get involved in the discussions and decisions to help shape the future our our great City!

Also of note....

Lots of Q&A's about the Comprehensive Plan update can be found

here

.

General information about the Comprehensive Plan update can be found

here

.
Get this -- you can support Downtown Harrisonburg AND have the opportunity to win funds to use as your down payment on a house! :)

Harrisonburg Downtown Renaissance has launched

FRIENDLY CITY FORTUNE

-- a large scale raffle with $250,000 of prizes to be given away on July 4, 2017.

Prices include thousands of dollars of cash (including a $3K winner, $5K winner, $10K winner and $30K winner!!) and a 2017 Ford F-150 4x4!

Tickets are $100 -- 5000 of them will be sold -- and all raffle proceeds will support the vitality of downtown Harrisonburg through important redevelopment, beautification and community-building initiatives.

Learn more about the Friendly City Fortune

here

, or buy your raffle ticket

here

.
The forthcoming hotel and conference center being built on the edge of the JMU campus, held its ceremonial groundbreaking yesterday. The project is due to be complete by March 2018.

Read more in today's

Daily News Record article

, or read on for some highlights....

The hotel will contained 230 rooms.


The conference center will offer 21,000 - 2,000 square feet of meeting space.


The developer is a JMU graduate, Paul Gladd with dpM Partners of Gaithersburg, MD.

The hotel will feature 180 traditional rooms, 50 extended-stay rooms, a farm-to-table restaurant, a coffee bar and wine bar.

The developer is paying $35M to build the hotel, while the JMU Foundation is loaning $11M to the Harrisonburg Industrial Development Authority to cover the cost of the conference center construction. The JMU Foundation will be repaid with tax revenues generated by the facility.


There are quite a few more interesting details in today's

Daily News Record article

.
The fundraising campaign for building a park in Downtown Harrisonburg kicked off last evening with an event at Pale Fire Brewing Co. with the exciting announcement that $500,000 has already been raised for the project!

The park is estimated to cost $5.5 million to be built, and will be built on 4.2 acres of city-owned land including the municipal parking lot on South Liberty Street, the Harrisonburg Farmer's Market Turner Pavilion and the grassy lawn area next to the parking lot.

Construction on the park is expected to start in 2017.

View the layout of the park and learn about opportunities to support this effort by visiting

BuildOurPark.org

.

Read today's Daily News Record article

here

.
Explore More Discovery Museum

, in downtown Harrisonburg, is expanding upwards, onto the 2nd and 3rd floors.

The future

2nd floor Arts & Innovation area

will offer eight new, interactive exhibit galleries! Explore in the tree house,build in the construction zone, fly the airplane, create movies, music and art!

The

3rd Floor Community Education Center

will provide greatly needed multi-purpose space for educational programs and special events. Two new classrooms and a kitchen facility will offer unique opportunities to expand enrichment offerings.

Construction is in progress!

Read more about the expansion

here

and consider making a donation to support this effort.
Tomorrow! Saturday, May 20th -- downtown Harrisonburg!

Check out the first

Harrisonburg Strawberry Festival

at City Hall tomorrow.

The day will include activities and games for all ages, including a bouncy house, dunk tank, food trucks, live music and STRAWBERRIES!

Dessert ticket vouchers will be for sale for $5. Each is good for your choice of: strawberry shortcake, strawberry sundae, or chocolate covered strawberries.

This event is being put on by the area Rotary Clubs and proceeds from the event will be donated to the Build Our Park and Albert Long Park projects in Harrisonburg and Rockingham County.
An excellent Open Forum yesterday in the Daily News Record.....worth reading, maybe twice....

Gov't, Market Can Unite For GoodPosted: March 8, 2016
By Andy Perrine

No holds are barred in the pitched battle for presidential nominations in the party primaries. Every channel of media is filled with candidates on both sides of the aisle pointing out how government has failed, and promising that unless they are elected, America will fail.

Amidst such a negative barrage, it is wise and refreshing to remind ourselves that government can be a positive force. We need look no further than home. The successful and ongoing revitalization of Harrisonburg's urban center demonstrates clearly how government, with the involvement of private sector forces and engaged citizens, can play an enormously positive role in improving our American quality of life.

You may have seen that Harrisonburg Downtown Renaissance recently celebrated the blossoming of economic activity downtown by welcoming a new leader and celebrating the accomplishments of its founding director ("

Bumbaugh Honored As 'Downtown Hero

,'" Feb. 23). Former City Council members who voted 13 years ago to create HDR attended this celebration for Eddie Bumbaugh. At the time of the historic vote, the City Councils Republicans and Democrats agreed that funding the recovery of our local identity and bringing economic growth to a blighted and forgotten downtown district was a good idea.

They knew risk was involved. Yet, ultimately their wisdom and bipartisan agreement to improve our city is without doubt a convincing testament to how government can be a positive force.

Once a place to avoid, downtown was filled with crumbling sidewalks, worn buildings, vacant storefronts and faded pride. When council approved funding for HDR, many residents believed it was a mistake, that downtown was a lost cause. Today, it is Harrisonburg's heart. For the last six years, the Daily News-Record's Annual Reader's Survey proclaimed downtown the best use of taxpayer money. For five years, the same survey named downtown the best thing about Harrisonburg.

Since HDR began operating in 2003, 250 historic preservation projects have been completed. The number of downtown dwellings has grown from 150 units to 550. Twelve restaurants were downtown in 2004. Today there are 35. Private investment in downtown through the last 13 years totals $66 million. And, downtown Harrisonburg received the National Main Street Center's "Great American Main Street" award in 2014 — recognizing our community as a model for others throughout the U.S. to follow.

Of course, the city's decision to fund HDR is not solely responsible for downtown's success. And this is the key point. That success is shared among the developers who, working in the free market, purchase and refurbish decaying buildings; restaurateurs, artists and retailers who open businesses; volunteers who donate precious time to planning committees and events; and donors who contributed their hard-earned money.

When council voted to fund HDR, our community got the kick-start it needed to get the public and private sectors working together. Such positive action can happen at any level of government — municipal, state and federal. Government, citizens and the free market working together with a clear set of objectives can accomplish great things. This has always been true, and it is a distinctly American mode for advancing society and improving everyone's standard of living. It's the core of how America became history's greatest nation.

As you watch the increasingly negative depictions of government during this especially distressing presidential campaign season, remember, the rhetoric is nonsense. Our system of government can work very well if we the people stay positive and involved.

Andy Perrine is president of

Harrisonburg Downtown Renaissance

.
That building under construction on the corner of Market and Mason (red star above) -- have you been wondering what it will be? Read more in this report from WHSV yesterday....

HARRISONBURG, Va. (WHSV) -- A new building on corner of Mason and East Market streets near Urban Exchange will feature a restaurant, possibly a wine bar and some apartments; and those apartments won't be typical rentals.

The three apartments that will go on the third floor will be advertised as short-term rentals on Air B&B, a website that allows people to rent out their spaces temporarily.

The building's owner, Ken Bell, hopes this will boost the downtown scene, but also bring in something he thinks is missing from the area.

"There's already a number of apartments for people looking for the standard year-long lease but what I haven't been able to see is any way that someone that's just visiting, but wants to stay in downtown," Bell said. "There's really not much available right now for that."

In the basement, Bell hopes to have a wine bar and a Mediterranean restaurant on the first and second floors.

According to Bell, he hopes that this building will encourage other expansion in the downtown area.

"They build upon one another," Bell said. "The more people that live downtown and shop downtown, then there's more businesses that wanna be downtown --and those businesses need space so then it will continue to grow."

If you are looking for a non-traditional office space from which to launch your next entrepreneurial venture -- or if you are a designer, consultant, free-lancer or telecommuter -- you ought to check out

bluehub coworking

in downtown Harrisonburg.

Located across West Bruce Street from the

Ice House

(and

Black Sheep Coffee

,

Pure Eats

and

Pale Fire Brewery

) this coworking space offers affordable access to shared office space, conference rooms, and a great group of coworkers.

While I accomplish much of my work from my

real estate office

, I also have an office space at

bluehub

where I work on real estate as well as

TakeThemAMeal.com

.

So -- make it a point to check out

bluehub

this week -- I'd be happy to give you a tour.
This Friday, 7:00 AM - 8:30 AM, you too can enjoy this delicious menu....

Roasted Butternut and Goat Cheese Quiche
Sweet Potato Pancake
Cornmeal Buttermilk Biscuit and Sausage Gravy
Apple Butter
Local Potato, Onion and Kale Hash
Granola with Honey infused Local Cream
Baked Apples
Wheat Rolls from Harrisonburg City Schools

Get your tickets now

-- this event sold out last year!
If you spend much time in downtown Harrisonburg, you've no doubt noticed that in recent years it's experienced a rebirth. Businesses are opening and thriving, events are drawing ever greater crowds, and the streets are full of people. How did this come about?

TODAY

, from 3:00—5:00, at the Capital Ale House in Harrisonburg, all are welcome to come and hear how Harrisonburg Downtown Renaissance (HDR) has transformed the city's downtown from so-called lost cause to national prominence.

We'll hear about it from Eddie Bumbaugh, Executive Director of Harrisonburg Downtown Renaissance and one of the primary architects of its transformation. Eddie's love for Harrisonburg's downtown has deep roots, starting in his childhood when his father ran a downtown business. He'll walk us through the branding insights and marketing strategies that are driving the new downtown.

WHERE

: Capital Ale House, 41 Court Square, Harrisonburg.

WHEN

: Tuesday, October 13, 2015, 3:00 - 5:00 pm. The program is from 3:30 to 4:30, with time for networking before and after.

COST

: $10 for non-members, $5 for AMA members and students. This gets you one free beer ticket!

HOW

: Buy your ticket at the door, or pre-register online

here

!
Night at the Museum

- presented by the

Explore More Discovery Museum

- was voted one of the best charity events in the Shenandoah Valley by Virginia Living Readers

This year, it will take place on

Saturday, December 5, 2015 @ 7 pm

.

This extraordinary gala event is just for grownups and will feature a seasonal silent auction, music, and a live raffle. Featuring a "taste of downtown" with delicious food and drinks from favorite downtown restaurants in the

downtown culinary district

.

Buy your tickets, or become a sponsor by visiting

iExploreMore.com/night
click here to view a larger version

This (above) is a nice view of the intended building layout in the quadrant bounded by Main Street, Martin Luther King, Jr. Way, Mason Street and Grace Street.

The Mason Street Parking Deck is currently in the early (very early) stages of construction. Madison Hall exists, but will be renovated. Hotel Madison is yet to be started.
A 4.2 Acre, $5.5 Million Park is planned for downtown Harrisonburg, the potential layout of which is shown above. Click any of the images above/below for a larger/clearer version.

Read more about the park and its status in

last week's Daily News Record article

, an excerpt of which follows....

"It [the park] would include a ship-themed children's play area, a "great lawn" that would host events and performances, and a broad tree-lined promenade arching from South Liberty Street south of the Turner Pavilion to Bruce Street at Blacks Run."

"Under the conceptual plan, a wing would be added to the Turner Pavilion, home of the Harrisonburg Farmers Market, nearly doubling its size. Plans also call for resurfacing the parking lot of the city's existing Municipal Building."

"A sloped lawn and herbaceous garden would be built at the southwest corner of the park bounded by South Liberty Street south of the pavilion. A children's area with play equipment and a water splash pad would be built next to the existing Municipal Building behind the Smith and Eastham houses."


Connect with the group behind this effort, Plan Our Park, via

Facebook

.
Have you heard about

bluehub coworking

, opening up in downtown Harrisonburg?

As they describe themselves....

We are a community of entrepreneurs, creators, innovators, designers, writers, digital nomads, remote workers, and freelancers. We welcome anyone who seeks an inspiring downtown location to work that exudes a spirit of collaboration and keeps an eye on the greater good.


Features of this new space include:

Free Wi-Fi

Free Coffee

Phone Booth

Storage

Kitchen & Shower

Event Space

Conference Rooms

Key Fobs


For the mobile professional, it sounds like this will be a great space to work out of in downtown Harrisonburg. Check them out at 128 West Bruce Street....

We are strategically located across from the Ice House, home to the Small Business Development Center, JMU's Center for Entrepreneurship, Shenandoah Valley Partnership, and Shenandoah Valley Technology Council. This corner of downtown has ample parking and is booming with new businesses including yoga & pilates, restaurants, coffee shops and Pale Fire Brewery.



When/Where

: Monday, 6PM - 9PM, Court Square Theater and Capital Ale House

From the Daily News Record....

A contest among local entrepreneurs with ideas for foodrelated businesses comes to a close Monday night.

The public is encouraged to attend the finale of the What's Cooking concept competition, set for 6 to 9 p. m. at Court Square Theater and Capital Ale House.

The contest began in the fall and was open to any entrepreneur operating or looking to operate a food- related business in Harrisonburg or Rockingham County. The two governments are major sponsors of the event.

Joyce Krech, director of the Shenandoah Valley Small Business Development Center, said that 11 conceptual plans related to food businesses have been submitted for judging by a panel of experts, as well as the public.

Attendees of the final pitches Monday are invited to vote for the People's Choice award.

Those turning out for the presentations, she said, will get to hear about concepts that could turn into viable businesses and perhaps even realize ways to be part of the process.


Read it all

here

.

P.S. Yes, slightly off the real estate topic. :) Though related to economic development, for sure. :) Probably interesting to me because of my involvement with

TakeThemAMeal.com

. But I do hope you'll support this fun community event....
Don't miss the GRAND OPENING of the ICE HOUSE....

Saturday, April 18th from 12:00pm to 4:00pm


Read more over at the

Matchbox Downtown blog

.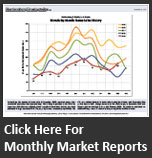 Subscribe

Receive notifications of new content on this blog, via e-mail or RSS reader.