Welcome! This blog tracks the real estate market in the Central Shenandoah Valley, featuring market data and analysis, an exploration of common buying and selling questions, and candid commentary on all things real estate.
If you are interested in discussing any of the topics on this blog, or the details of your specific real estate situation, call or e-mail me!
Recreation
The fundraising campaign for building a park in Downtown Harrisonburg kicked off last evening with an event at Pale Fire Brewing Co. with the exciting announcement that $500,000 has already been raised for the project!

The park is estimated to cost $5.5 million to be built, and will be built on 4.2 acres of city-owned land including the municipal parking lot on South Liberty Street, the Harrisonburg Farmer's Market Turner Pavilion and the grassy lawn area next to the parking lot.

Construction on the park is expected to start in 2017.

View the layout of the park and learn about opportunities to support this effort by visiting

BuildOurPark.org

.

Read today's Daily News Record article

here

.
A brand new

bike park with a lift system recently opened at Massanutten Resort

, and Luke and I decided to go check out this past weekend. It was a blast! Admittedly, Luke crashed on his first run, sliding off of the side of a trail and tumbled down a rocky embankment (or a cliff, as the story is told) but he didn't break any bones and we had multiple successful runs later in the day, even if at a more moderate speed.

There are a variety of trails for different skill levels, and one of the most enjoyable aspects is that the ski lift will carry your bike up the mountain for you to start each run....

Read more about the new bike park via

this Daily News Record article

, a few excerpts of which are below....

The park features six trails along four levels of difficulties. Five are open for use and the sixth should be finished by the end of August, said Kenny Hess, Massanutten's director of sports and risk management.

Of the five trails open, two are for beginners, one is intermediate and two are for advanced riders. The last trail will be for experts only.

Thomas Jenkins, a member of the Shenandoah Valley Bike Coalition, has been working with the resort on its trails on the western slope of Massanutten. He said the bike park joins Bryce Resort in Basye as the only courses with a lift system in the Valley.


I expect that Luke and I will be going back again soon for another afternoon of biking and I encourage you to check it out as well. Plan your visit to the Massanutten Bike Park by checking out their hours, rates, etc.

here

.
Do you think kids should be active, playing outside, riding bikes (among other things)? I do. As such, I am supporting the ShenRock Mountain Bike team by

purchasing a raffle ticket to win the bike pictured above

.

The details....

The

ShenRock Mountain Bike Team

is an interscholastic youth mountain bike team in the Shenandoah Valley consisting of boys and girls from local public, private, and home schools that participates in friendly and competitive mountain bike events against other surrounding teams....

The raffle is being run by

Bluestone Bike & Run

-- a local bike shop and running store.

Check out the raffle

here

.
Big news for off road biking enthusiasts!

Development and construction of a new bike park are underway, with a mid-summer opening date. And....wait for it....it will be served by a bike lift. Ride the lift to the top, with your bike, and race on back down!

Read more....

BREAKING: Massanutten Announces Virginia Bike Park

(North America's Mountain Bike Resort Website)

Massanutten Bike Park

(Massanutten Resort)
A 4.2 Acre, $5.5 Million Park is planned for downtown Harrisonburg, the potential layout of which is shown above. Click any of the images above/below for a larger/clearer version.

Read more about the park and its status in

last week's Daily News Record article

, an excerpt of which follows....

"It [the park] would include a ship-themed children's play area, a "great lawn" that would host events and performances, and a broad tree-lined promenade arching from South Liberty Street south of the Turner Pavilion to Bruce Street at Blacks Run."

"Under the conceptual plan, a wing would be added to the Turner Pavilion, home of the Harrisonburg Farmers Market, nearly doubling its size. Plans also call for resurfacing the parking lot of the city's existing Municipal Building."

"A sloped lawn and herbaceous garden would be built at the southwest corner of the park bounded by South Liberty Street south of the pavilion. A children's area with play equipment and a water splash pad would be built next to the existing Municipal Building behind the Smith and Eastham houses."


Connect with the group behind this effort, Plan Our Park, via

Facebook

.


PROPOSED GROCERY STORE ON HOLD


Per today's Daily News Record, the grocery store proposed to be built on the corner of North Main Street and Mt Clinton Pike may not be built after all -- or at least, the rezoning request has been put on hold.

Read more in today's Daily News Record

.



DOWNTOWN HOTEL & CONFERENCE CENTER DISCUSSED AGAIN

Plans for a Hotel and Conference Center intended to be built for downtown Harrisonburg as a partnership between a private developer, JMU, and the City of Harrisonburg may be coming back to life. The matter will be discussed anew at Tuesday's City Council meeting. Here's the history of this topic, including an article from last Friday....

CITY DOG PARK OPENS

Stop by Smithland Road to visit the new City Dog Park, or read all about it in last week's

Daily News Record article

.
Have you heard about Harrisonburg's new Indoor Soccer Facility? Located on Acorn Drive, this is a top-notch indoor soccer facility, complete with field turf, dasher boards, and built in goals, for use by the community both in the form of organized soccer leagues throughout the fall, winter, and spring as well as potential pick up play and rental options.

Learn more about this facility and Mike Martin (the owner) and Next Level Athletic Development (his company) on their

Facebook page

or

website

.
As reported in the

Daily News Record today

, the Town of Bridgewater is moving forward with the development of a new park on Main Street that will feature a skating rink (in the colder months), a farmers market (in the warmer months), and if all goes well, a restaurant.

Click here to read more via the DNR

.
If you haven't heard about it yet, downtown Harrisonburg might feature a park in the near future. Here are several updates to bring you up to speed, and to get you connected if you are interested in participating in the planning process or in making this a reality....

Update from Eddie Bumbaugh, and Harrisonburg Downtown Renaissance

....

The Plan Our Park Committee recently hired a team of professionals to invite the public and city officials to provide input on the proposed park concept, produce park conceptual drawings, develop park operational recommendations, and conduct a feasibility study. The study area includes not only possible park footprint options, but the impact and interrelationship with surrounding projects and properties. [ read more ]


Review of Public CharrettesPlan Our Park Facebook PageWMRA's Martha Woodroof interviews Plan Our Park's Ken Smith

.
You may have driven by this new complex (corner of Port Republic Road and Neff Avenue) but have you seen the full scope of it?

I had driven by University Park countless times, but until my son participated in a soccer camp earlier this month with

Shenandaoh Valley United

, I had never seen the facility in person.

This is an amazing multi-field complex, offering both grass and FieldTurf practice field as well as a finely-manicured game-playing surface of natural grass. JMU Women's Lacrosse, Women's Soccer, Men's Soccer and Women's Cross Country/Track & Field programs compete at this location.

Click here for a map of the complex.
Mark your calendars....

Public meetings & charettes

City Council Chambers at 409 S. Main St.

Wednesday, July 31, 3-5 pm AND 7-9 pm

Give Input! The design team, which is composed of eight local, regional, and national firms representing multiple disciplines, will hold two public meetings and design charrettes (designers discuss solutions for park).

Presentation of initial findings and next steps

City Council Chambers at 409 S. Main St.

Saturday, August 3, 9:30 am

Learn more! This follow-up meeting will present initial findings and inform the public of the next steps in the park process.

Come on out and take an active role in helping to shape our community!

Visit the

Plan Our Park Facebook page

for more details.
A design team is studying the possibility of a new park in Downtown Harrisonburg, and the scope of the project seems to be expanding with the announcement that an option has been negotiated to purchase Lindsey Funeral Home, which is located adjacent to several other City properties including Community Development, the Municipal Building and Turner Pavilion.

Below is a map I put together based on the information I have been able to gather thus far. Click on the map for a larger image.

Read more about the park the option to purchase Lindsey Funeral Home in this recent DNR article....

HARRISONBURG — A committee pitching an urban park in downtown Harrisonburg announced Friday a privately negotiated option to purchase Lindsey Funeral Home on South Main Street, which could create a larger layout for the proposed attraction.

The option was negotiated by "a group of various citizens interested in the park," said Matt Robertson, spokesman for a design team selected by the Plan Our Park committee. The group's members and terms of the option will remain private until a final agreement is made, if it is at all.

The city is not involved in the option, officials say. An option gives the buyer a certain amount of time to make a purchase, usually at a set price.

Click here to keep reading.

Have you driven by

Ramblewood Park

lately? It's gone!

The City is in the early stages of re-vamping Ramblewood Park, which currently involves recapping the closed landfill cells within the property.

Some pertinent details about the makeover of Ramblewood Park include:

The property is 147 acres, bounded by Ramblewood Road, Greendale Road and Interstate 81.
The existing park area was a landfill site between the 1970's and 1993.
The total property also includes a Police Training Facility.

The master plan for Ramblewood Park includes:

(4) softball fields
(1) day use soccer field (360'x225')
(1) day use practice field (330'x180')
Club house / field house
Concessions and restrooms
Playground
Dog park
Frisbee (Disc) Golf Course (9 & 18 holes)
Skateboard Park
Pavilions / picnic shelters
Picnic areas
Park trail system with trailheads, hard surface trails and mountain bike trails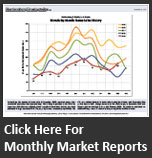 Subscribe

Receive notifications of new content on this blog, via e-mail or RSS reader.