Welcome! This blog tracks the real estate market in the Central Shenandoah Valley, featuring market data and analysis, an exploration of common buying and selling questions, and candid commentary on all things real estate.
If you are interested in discussing any of the topics on this blog, or the details of your specific real estate situation, call or e-mail me!
New Construction



In addition to the

168 apartments about to be built

at the intersection of Stone Spring Road and East Market Street (near Preston Lake) -- there are already hundreds now complete at The Reserve at Stoneport.




Per my

earlier research

, it seems this community may contain 408 apartments, with rental rates from $1000 - $1800.




How many high end apartments are needed in this area? While only a few years ago no high end apartments existed in our local market, now I believe Stoneport is already nearly entirely leased. How much unmet demand is there for these apartments? Apartment developers don't seem to have met the demand yet.




Oh, and also of note in the aerial image above, it seems Dupont Community Credit Union put some solar panels on the roof of their new bank. Nice!









Where will you build your new home?




There are 179 building lots for sale in Harrisonburg and Rockingham priced under $200K. The list below shows the subdivision / location of the lots. If you're interested in further details about any of these lots or locations, let me know!




As an aside -- how does 179 strike you? It was more building lots that I thought I'd find when a client asked about this. Of note -- these are lots where "public water" and "public sewer" are available -- there are countless other lots where you would need to drill a well and install a septic system.










Construction is moving along steadily at

The Glen at Cross Keys

-- with 74 out of 78 homes now sold or under contract.




Most of the recent builds have been the Sycamore and Paired Sycamore model that feature an open first floor plan with a two story great room.

Click on the image below to view a photo set from a recent Sycamore home at The Glen at Cross Keys.

Click here to view available homes at The Glen at Cross Keys

.






According to Wikipedia, a

stick-built

structure is "one constructed entirely or largely on-site," as opposed to a

modular home

that is "divided into multiple modules or sections which are manufactured in a remote facility and then delivered to their intended site of use."

My experience in chatting with buyers over the past 15 years has been that

there are mixed opinions on modular homes

. For example, some would suggest that . . .

stick-built homes are more structurally sound, as they are built on the piece of land where they will permanently reside --- and fit themselves, structurally, to the contour of the land as they are built


modular homes are more structurally sound, as they are built in a controlled environment, without being exposed to precipitation, wind, etc. during the construction process


modular homes allow for a faster construction schedule


stick-built homes allow for greater design flexibility


However,

an equalizing factor

that is important to remember is that there are both high quality, and low quality stick builders and modular home manufacturers.

Overall, my experience indicates that modular homes sell at slightly lower prices as compared to stick built homes -- and some of that is solely as a result of some buyers being hesitant to purchase a modular home.



Two rezoning proposals are going before the Rockingham County Planning Commission this week....

54 Acres on Island Ford Road in McGahesyville

(shown above)




220 single family home lots
Adjacent to Whispering Pines subdivision
Within walking distance of the Thunderbird Cafe

13 acres of open space / park
County staff recommends approval
Download the full packet of information here


75 Acres on Pear Street just outside Harrisonburg

(shown above)

Adjacent to additional parcel in the City also owned by the property owner requesting this County rezoning.

175 duplex lots (or single family home lots)

225 townhome lots
Total density (number of lots) not to exceed 400
Development of the property causes concern for City staff - including water supply and traffic issues.

This area of Pear Street is not planned for attached residential units -- such as townhouses and duplexes.
It is the City's view that the density and type of development would not be compatible with future development on adjoining city property.
Staff recommends tabling this rezoning request
Download the full packet of information here
Download a color plat here





Update after Planning Commission meeting....

Island Ford Road rezoning recommended by Planning Commission

"In other business, the commission unanimously recommended approval of Gary Sandridge's request to rezone 54 acres on Island Ford Road in McGaheysville from agricultural use to planned single family. Sandridge plans to build 220 units that would connect to the existing Whispering Springs subdivision, which is at the intersection of Island Ford Road and McGaheysville Road."

Pear Street rezoning tabled by Planning Commission

"Commissioners Brent Trumbo, Rodney Burkholder and Keith Sheets voted to table the request. Commissioner Bill Loomis, who raised concerns over the density of the project and its compatibility with planned development in the city, abstained from voting. Commissioner David Rees was absent."

Read more here....

County Planning Commission Tables Housing Request
Daily News Record, April 4, 2018



The graph above is not based on any actual data -- it's based on my experience of our local market, and conversations with a variety of buyers over the past few years.

It seems that most of what has been built as new housing stock in this area over the past 15 years has either been townhouses -- or high end homes. This has left quite a gap in the middle of the market, where there is a LOT of buyer demand, but where there is NOT a lot of new housing stock to help meet this demand.

How and when will this change?

What will these buyers buy if they can't buy a home in that middle of the market price range?
Only six lots remain at The Glen at Cross Keys - located just East of Harrisonburg, these 2100+ SF newly built homes feature an open floor plan with a two story vaulted ceiling in the kitchen, dining area and living room, which lead out to concrete patio. Buyers select from several upscale cabinet options from Classic Kitchen & Bath, granite kitchen counter tops, ceramic tile in the bathrooms, and much more. This Sycamore floor plan features the master suite on the main level, plus an additional room (office? studio? den?), plus two additional bedrooms and a full bathroom on the upper level.

Check out more about this community at

TheGlenAtCrossKeys.com

- before they have all been built and sold!
OK -- no numbers today. Just a few thoughts that have been coming up in conversation after conversation over the past year.

Inventory levels (the number of houses for sale at any given time) have been quite low when looking at the City of Harrisonburg and immediately surrounding areas. Many buyers are having a tough time finding a home to buy. Many houses are selling quickly because there are many buyers who want to buy them when they hit the market.

I believe a significant reason why housing inventory levels are so low is because people are deciding they want to live in (or stay in or move to) Harrisonburg faster than builders are building new homes for them to purchase.

Sometimes it is young adults who just graduated from JMU, EMU, or Bridgewater College and who want to stay in the area. Sometimes it is a local college grad moving back after having had a taste of life in the big City. Sometimes it is parents of these college grads turned Harrisonburg residents who are moving to Harrisonburg to be close to the grand kids.

Whomever it happens to be -- more and more people are deciding they want Harrisonburg (or close to it) to be their home. And I believe they are deciding this at a faster rate than new homes are being built.

Side note -- lots of rental housing is being built right now. This sort of helps -- people can rent if they can't find something to buy -- but it is not a viable long-term solution.

So -- builders -- let's get to building some new homes, why don't we? It is time -- the home buying population is growing, and needing housing....
Most buyers looking to spend over $400K (or certainly those looking over $500K) will also be considering building a new home.

Typically, the tension between buying vs building is one of:

1. Goals

2. Money

3. Timing

If you build, you can get the house you want, but you'll pay more for it and it will take a lot of time and attention.

1. Goals = Win

2. Money = Lose

3. Timing = Lose

If you buy an existing home, you won't get exactly what you want, but you will pay less for the house and the process will not be a drain on your time.

1. Goals = Lose

2. Money = Win

3. Timing = Win

Don't let my oversimplification of this issue fool you -- this is something that buyers can get stuck debating for months, or even years, often while looking at resale homes to try to convince themselves to buy instead building.

If you are stuck in this quagmire, I'd be happy to meet with you to talk through some of the pros and cons and try to help you come to a decision you'll be pleased with in the short and long term.
Wood is just one component of a new home -- but it is a rather central component, and increases in the price of lumber can and will eventually impact the prices of new homes in our local market.

Just how much have lumber prices increased? Try more than 50% over the past 14 months! The chart above shows the increases over the past year from below $350 (per 1000 board feet) a year ago to over $500 today.

Why have lumber prices been increasing?

Wildfires in Canada in July 2017 started to restrict the supply of lumber.

A trade dispute between the U.S. and Canada further restricted supply.

A shortage of railcars and trucks had made it more expensive to transport lumber.

The new home market is heating up, increasing the demand for lumber.

Read more about rising lumber prices at the Wall Street Journal....

With Lumber in Short Supply, Record Wood Costs Are Set to Juice Home Prices


Only time will tell how much these increases in lumber costs will affect new home pricing in this area. Stay tuned!

Last week I spent some time

discussing

the market need that I perceive for mid sized detached homes in or near the City of Harrisonburg. I went further, to suggest that these might be 1750 - 2150 SF homes for less than $300K.

Thinking further about it over the weekend, I think it is important to note that there are actually SOME homes being built that meet these criteria. Below are the three homes that sold with these specs thus far in 2017....

1240 Cottage Lane

(just outside Harrisonburg)




3 BR / 2.5 BA / 2336 SF / $275,230

246 Dylan Circle

(Bridgewater)




4 BR / 2.5 BA / 1818 SF / $247,000



[no photo available]

395 Acme Company Street (Broadway)
3 BR / 2.5 BA / 2257 SF / $277,000

And if we relax the criteria a bit, down to 1600 SF, we pick up a few more....



365 Coyote Run (Broadway)
3 BR / 2 BA / 1600 SF / $$222,500



2587 Calico Drive (Broadway)
3 BR / 2.5 BA / 1639 SF / 5 Acres / $249,100



190 Grouse Drive (Massanutten)
3 BR / 2 BA / 1700 SF / $287,500

So, clearly, none in Harrisonburg proper, and most quite a ways from Harrisonburg -- and most importantly, VERY FEW homes at all that are being built and sold in this price range (under $300K) with these specs (1600+ or 1750+ SF).

Switching, then, to what is currently available -- we find three options under $300K with 1750+ SF for buyers currently in the market....



265 Dylan Circle (Bridgewater)
4 BR / 2.5 BA / 1808 SF / $246,900



4150 Tanners Court (just outside Harrisonburg)
3 BR / 2 BA / 1830 SF / $279,900



1250 Cottage Lane (just outside Harrisonburg)
4 BR / 2.5 BA / 2266 SF / $299,400

So, indeed, extremely limited options for new homes under $300K with 1750+ square feet in or near Harrisonburg. This brings me back to my same conclusions as I mentioned last week, and I'll mention again here....


There would seem to be many buyers who would be interested in mid sized single family homes.


Mid sized single family homes are not (in any significant number) being built.


Because of land, development and building costs, It may not be possible to build mid sized single family homes at prices that would appeal to the buyers who want the homes.


Our market presents a unique opportunity to a land owner / developer / builder (be that one, two or three different people) who can figure out to bring this type of product to market at a price that will work for the buyers who want the homes.

I'll move on to new topics now, but I'll be curious to see if we see any new builders in the area in 2018 -- or current builders building new products in 2018 -- to meet this market demand.


OK -- lots of great thoughts from folks over on Facebook yesterday, and in person as I talked to people around town yesterday, after I suggested that

our market needs lots of mid size detached homes to be built

.

I'm going to think aloud about all of that by capturing a bit of that conversation here....

---

WHAT TYPES OF HOUSES?

I had suggested that homes along these lines were needed for current townhouse owners that want to buy their first detached home....

1750 SF, 3 bedrooms, 2.5 bathrooms, one-car garage
1950 SF, 3 bedrooms, bonus room, 2.5 bathrooms, one-car garage
2150 SF, 4 bedrooms, 2.5 bathrooms, two-car garage

These types of homes have not been built in large quantity over the past ten years, and I believe there are plenty of buyers who would love to buy this type/size of home.


---

COSTS ARE HIGH BEFORE THE ACTUAL CONSTRUCTION

As Jim, Jerry and Keith pointed out, It is expensive (!!!) to create a developed lot. The cost of building roads, installing water an sewer lines, utility hook up fees, etc. all add up to make the costs quite high even before construction (pouring the foundation, framing the home) begins.

And as Nate points out -- if the land cannot be purchased by a builder at an affordable price, the rest of the equation downstream won't work out. High costs for land, plus development costs, plus building costs, will result in unrealistically high prices for homes, that then won't be affordable (or desirable at that price point) to buyers.

Nate then ponders whether larger, regional builders can do better than local builders in this regard based on economies of scale. I'm not sure if the savings would be in buying a larger tract of land, lower development (infrastructure costs), or lower building costs -- but I wonder the same.


Gary and Renee also point out that some of these "costs before you even start building" are high because of utility connection fees, requirements for stormwater management, proffers, etc., that are coming from government regulations and development requirements.

Ginny points out that the final cost of a house is largely dependent on the initial land and development costs. Thus, to have smaller single family homes built, we may need to see smaller lots, to keep those initial costs down.

---

DEMAND NEEDS TO DISCUSSED WITHIN THE CONTEXT OF PRICE

As Jim succinctly puts it, "If I want something I can't afford then it isn't really demand." An excellent point -- which means that we need to think about (and talk about) the demand for the homes I outlined above (for example) within the context of the price for bringing such a home to market.

If the houses I described (1750 / 1950 / 2150 square feet) were able to be sold for $150K, $175K and $200K (obviously not realistic) then clearly, there would be a ridiculously high demand for them.

I believe that if the houses I described could be sold for $250K, $275K and $300K there would still be a strong demand for them.


But, clearly, if the homes could not be sold for any less than (I'm exaggerating again) $400K, $425K and $450K then likely NOBODY would want want to buy them.

So, yes, when we talk about demand for a particular type of housing, it likely should be -- as best as possible -- set within a context of price. That price-based demand can then be compared to development and building costs to see if developer and builders can bring such a product to market at a price that it will sell.

---

WHAT SHOULD WE BE ADDING TO OUR HOUSING STOCK?


As Jim also points out, the high demand and low supply environment we're in right now COULD cause a large quantity of under-qualified builders to start building homes. This doesn't help, in the long-term, as it is adding lower quality homes to our housing stock, which I do not believe helps our community in the long-term.

Jim goes on to suggest that we should be ensuring that we are adding quality homes to our housing stock. I agree -- though I do think that we need to find a balance. If the quality of materials and finishes is too high, we're pricing ourselves out of the ability to meet the demand we're discussing.


Michael takes us in a different direction when considering what should be built. He points out that even beyond building for all of those townhouse buyers (the original reason for my suggestion that we need to build mid sized detached homes) that he believes there is also a significant demand for affordable housing for the elderly in our community. He points out that retirement communities are not affordable for everyone, and plenty of older adults in our community would love to move into an affordable, (one-level), wheelchair accessible home. Again -- another market segment where we are not seeing much new construction.


---

WHAT ARE PEOPLE GOING TO DO IF WE DON'T BUILD THESE HOMES?

Ginny suggests that homeownership may be delayed for some families. A good point -- if the homes they want aren't available at the prices they can afford, perhaps they'll keep renting or keep living in the townhome they purchased.

Ginny also suggests that we'll see more remodeling or upgrading of current homes to accommodate growing families, which also makes sense.

Keith suggests that people will just have to move to some of the more affordable towns surrounding Harrisonburg. There are more affordable detached housing options when you look to Broadway, Timberville, Elkton and Grottoes. So, perhaps the townhome owners will just have to settle for a bit of a commute in order to buy a mid sized detached home that fits their budget.

Jim suggests that maybe higher costs for new homes means that it will take much longer for families to be able to buy a home -- and perhaps they will have to stay in one home for a lifetime, instead of moving every 5 - 7 years.


Gary concludes that many in our community may simply have to rent, or keep living in a townhouse, because of the cost of building new homes.


---

CONCLUSIONS


There were many other great points made, and discussions beginning, so thanks to all who engaged in this topic. A few big picture thoughts that come to mind for me....

There would seem to be many buyers who would be interested in mid sized single family homes.

Mid sized single family homes are not (in any significant number) being built.

Because of land, development and building costs, It may not be possible to build mid sized single family homes at prices that would appeal to the buyers who want the homes.

Our market presents a unique opportunity to a land owner / developer / builder (be that one, two or three different people) who can figure out to bring this type of product to market at a price that will work for the buyers who want the homes.


Keep the conversations going, folks, on Facebook, with me, with each other. As Jim points out, "we're going to have to do housing differently than it has been built in the past 30 years if we are going to provide sustainable, affordable housing."




Between 2000 and 2012, three centrally located townhouse developments were built in Harrisonburg:

Some of these townhomes were purchased by investors. Some were purchased by folks who have since sold and left the area. Some were purchased by folks who have since sold and bought a new, larger home, in or near Harrisonburg

But I believe a lot of the original (or second) owners of these 614 townhouses are now looking around Harrisonburg wondering where they will, where they can go next.

I believe our market desperately needs mid sized detached homes to be built, as these many townhouse owners are now older, often have started a family, and are looking for more space -- but can't jump up to buying a $350K to $400K home.

What might these mid sized detached homes look like? Perhaps....


1750 SF, 3 bedrooms, 2.5 bathrooms, one-car garage


1950 SF, 3 bedrooms, bonus room, 2.5 bathrooms, one-car garage

2150 SF, 4 bedrooms, 2.5 bathrooms, two-car garage

So -- who is going to build them? And where can the be built? In many conversations I have had lately, one of the main challenges is finding land that can be purchased at a price that will allow for the development and construction of this type of housing without making them $350K homes.




Sales are booming at

The Glen at Cross Keys

-- a paired home community, located just east of Harrisonburg. The main level of these homes feature an open floor plan, a cathedral ceiling in the great room, a master bedroom, the laundry room and a den / office on the main floor, plus two additional bedrooms and a full bathroom upstairs.

Four homes are currently under construction (and under contract!) on lots 75, 76, 53 and 54 at

The Glen at Cross Keys

.

Construction is about to begin on lots 51 (under contract) and 52, which will be followed by lots 33 and 34.

You can find an overview of available homes

here

.

And you can explore the most recently completed home in 3D here....
If a builder were to start building new homes in the City Harrisonburg -- what should that look like? Large lots? Small lots? Large homes? Small homes?

Sound off:

scott@HarrisonburgHousingToday.com

There haven't been many new houses built in the past few years in the City of Harrisonburg! If we look at the past (12) months -- there have only been nine sales of homes built in the past five years....

Three at Heritage Estates, a 55+ active adult community

Two at Chicago Park, a new development near EMU.

Two in Skyview Estates, a new development near Mr. J's on 42 South.


One in Stone Spring Manor (near the RMH Wellness Center)


One on Smith Avenue (near EMU)



OK -- Take 2 -- Based on some feedback, in smaller price increments this time....

Forget about what actually SELLS in any given timeframe, or even what is available FOR SALE at any given point in time.

Let's get down to what housing actually EXISTS in the City of Harrisonburg.

The graph above shows the number of single family detached homes (Use Code 006 in the City's property database) that exist in the City of Harrisonburg in (120 different price ranges. The homes are sorted into these price categories based on their 2017 assessed values.

So -- what surprises you?

If more single family homes are to be built in the City, what price range should they fit into?
Three parcels of development land (see below) are now under contract. Perhaps we'll be seeing some new developments taking shape in and around Harrisonburg soon?

2112 SUNNY SLOPE LN, ROCKINGHAM, VA - 16.91 ACRES - $1,039,000

This nearly 18 acre tract of land is just outside the City of Harrisonburg and offers an opportunity to develop for residential and/or commercial use, subject to rezoning. The property is located on Route 42 with about 450 feet of road frontage near WalMart and beside Harrisonburg Construction. There are three parcels, two currently zoned A2 and one zoned R2. Water & Sewer is available. The property includes a 3,000 sf ranch style residence with a basement and was built in 1960. UNDER CONTRACT SINCE 3/2/2017.

9447 MCGAHEYSVILLE RD, MCGAHEYSVILLE, VA - 21.76 ACRES - $1,250,000

Temporary Price Cut for an Early April Closing! Extraordinary Opportunity! A fully approved Residential Subdivision in McGaheysville and ready to be developed. The site is approved for 84 units (6 single family & 39 duplex lots). It can be constructed in Phases. Full views of Massanutten and the Blue Ridge Mountains. The subdivision includes a roundabout, internal loop road for walking, and riding, a shared access pond/park area. County water & sewer. UNDER CONTRACT SINCE 7/5/2017.

TBD BOYERS ROAD, ROCKINGHAM, VA - 26.27 ACRES - $2,365,000


Prime Development Land. 26 + Acres Zoned R3 on the east side of Harrisonburg on Boyers Road across from Sentara RMH Hospital. Property borders the Massanetta Springs Camp & Conference center property on the east and also has a pond that has water in it most of the year. Could be a great duplex or townhouse development. There is a small barn on the property. UNDER CONTRACT SINCE 9/11/2017.
Will you print your next home? I suppose it might depend on where you live and how large of a house you decide to buy or build.

A Russian company constructed (printed) a 409 SF home in December 2016 in a 24 hour timeframe, apparently at a cost of only around $10K.

The home was built with a mobile 3D printer which started by printing the walls and then was removed to allow manual workers to come in to finish the home.

Read more

here

or watch a video

here

.
Would it surprise you if I told you

an architect

thinks you should build a custom designed home? Probably not. Sorry, Charles. :)

In discussion with Charles (ok, virtual discussion, on Facebook) Charles Hendricks, an

architect in Harrisonburg

, raised the following perspective....

You will pay more per square foot for a custom home. However, if you design a home with only the square footage you need, right sized room, and limited hallways you reduce the premium. If you add energy-efficiency into the equation you further reduce the difference. If you add in maintenance of systems you further reduce the difference. I argue, as you might expect, the best value is custom design.

So, yes, I admit -- I agree with Charles, and here's the basic concept....

House 1

- a 4000 SF home for $550K. Some rooms that you might not end up using much or using well. Some rooms that are too large. Some rooms that are too large. You paid $137.50 / square foot.

House 2

- a 3400 SF home for $550K. Every room and space in the home is one that you need and will use well. No rooms are too small. No rooms are too large. You paid $161.76 / square foot.

So, yes, with House #2, you are getting less "value" in the conventional sense of the price that you paid per square foot of home that you purchased. But many would quickly understand that House #2 might actually have much more value in that it would (nearly?) perfectly fit your life, lifestyle and needs.

An interesting perspective

Charles

, thanks!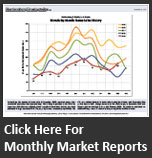 Subscribe

Receive notifications of new content on this blog, via e-mail or RSS reader.