Welcome! This blog tracks the real estate market in the Central Shenandoah Valley, featuring market data and analysis, an exploration of common buying and selling questions, and candid commentary on all things real estate.
If you are interested in discussing any of the topics on this blog, or the details of your specific real estate situation, call or e-mail me!
Home Improvement



It's time for your annual (semi-annual?) physical with your doc -- and as you review your recent health concerns with your doctor you share that you have been having some severe pain in one of your toes and one of your toenails doesn't look so great. You're not sure -- and it turns out your doctor is not sure -- if it is a drastically in-grown toenail, a fungus, an infection, or something more.





Your doctor refers you to a specialist (a podiatrist) for further evaluation to see if everything is OK and what recommendations (if any) they might have.




At this point, do you...

Set up an appointment with a podiatrist to learn more.

Set up an appointment with a podiatrist, but ALSO start researching (and budgeting for) a toe prosthesis, assuming that you probably need to cut off your toe and get a new one.

Skip the appointment with the podiatrist and set up an appointment to have your toe surgically removed, and a prosthesis attached. (Is a toe prosthesis even a thing? I will resist the temptation to google that.)

I'm going to assume most of us are going to go with the first route -- we aren't going to start hyperventilating about our possible toe removal or foot amputation -- we're going to calmly schedule an appointment with a specialist to learn more, recognizing that our general doc just simply didn't have the expert information with which to fully evaluate whether there was an issue at all and if so how much of an issue it was.




So -- can't we start thinking about our heat pump (and our roof, and our deck, and our foundation walls) like toenails?




If you're buying a house, and the home inspector recommends that you have your heat pump (or roof, or deck, or foundation walls) evaluated further by a specialist...




It is NOT my recommendation that you...

Skip the consultation with the expert and just ask the seller to completely replace the _____.

Skip the consultation with the expert and decide not to purchase the house.

Negotiate a bit further on price, buy the house, and completely replace the _____.

Instead -- consult the expert! See if the _____ is really in bad shape and needs to be replaced, or if, perhaps, everything is fine (or a minor repair is needed) but that the home inspector just didn't have enough specialized expertise to come to that conclusion on their own.




Again -- if you get a "hmmm -- I'm not sure about the condition of _____ -- you should consult a specialist" as a part of your home inspection, it is not necessarily an indication that all is lost. Don't cut off your toe! Schedule the follow up appointment with the specialist and keep gather information with which to make a reasonable, objective, educated decision about your potential home purchase.







Sometimes you'll see a house that doesn't really work for you -- BUT -- it COULD -- with some major renovations. Maybe that's building an addition, adding a garage, tearing out some interior walls to make larger rooms, etc.




Often, you'll determine that these renovations are possible -- but it is my opinion that they are not always advisable.




A HOUSE JUST FOR YOU -- You should enjoy the home you live in, and make it your own, however a buyer can go overboard here. If you make major renovations to a home that makes it work ONLY for you -- then later when you try to sell, you may find it to be a challenge if your renovations made it work ideally for you -- and extraordinarily less than ideally for every other possible future owner of the home.




OVER-BUILDING FOR THE NEIGHBORHOOD -- If you're buying a home in a neighborhood where homes usually sell for $250K, and you are likely to spend $230K because the house you are purchasing needs work, and then you spend $130K on fixing it up and making it work well for you -- all of a sudden you have a $360K home to try to sell in the future, surrounded by $250K homes.





So -- by all means, consider making changes or improvements to the house that you purchase -- but keep in mind the big picture related to eventually selling the house as well.







We have seen record levels of rain this year that has caused unusual flooding within properties. In light of the weather forecast, here are some reminders of important actions to take prior to the storm.

Actions To Take Prior To The Storm

Clear debris from gutters.


Make sure downspouts are properly connected and directed away from your house.


Bring in outside furniture and any objects that could be damaged or blown by high winds.


If you have a sump pump, check to make sure it is working properly.


Make sure any inside and/or outside floor drains are clear from debris and working properly.

If you find that your home is experiencing water entry, please keep the following suggestions in mind:

Safety First:



Never step into standing water as it may carry an electric charge or be contaminated.


If you smell gas, leave your home and call 911.


Stay out of basements and low lying areas when the water is rising.



Call your insurance company. They will direct you on what to do to protect your assets within your insurance policy.


Call a qualified restoration company. Qualified companies are used to working with insurance companies and will be helpful in properly extracting water and preventing further moisture damage.



It has been a wet few days in the Valley. My house has remained dry, but I have been perfecting my water removal skills via shop vac, squeegee and more at our church.





Below are some helpful recommendations from

Spotless

if you are dealing with water in your house...

Be Safe


Get valuables to a dry area or put up on blocks


Do what you can to remove Water - shop vacs, squeegees, etc. (I know it's very tough without professional equipment)


Remove all wet carpet and anything else that holds water


The next step would be removing baseboards(trim) around the floor that got wet.

Getting as much wet stuff out of the area so the humidity in the space can start coming down is the top priority ASAP

The final stage is drying and monitoring should be done by a professional to prevent secondary damage (I.e mold and mildew).




Unfortunately companies only have so much drying equipment.


If you are looking for a qualified home improvement contractor in the Harrisonburg and Rockingham County, you may want to check out the Shenandoah Valley Builders Association's

updated website

and

online directory

!

There, you will find a listing of contractors and other professionals in a variety of categories, including:

Additions & Remodels
Architects & Engineers
Bathrooms
Concrete, Brick & Stone
Decks & Porches
Driveways, Patios & Walks
Drywall & Insulation
Electrical
Fences
Flooring
Garages & Openers
Heating & Cooling
Kitchen & Bath
Landscaping
Painting & Staining
Plumbing
Roofing, Gutters & Skylights
Siding, Windows & Doors

If you need further recommendations, feel free to

email me

, but the SVBA's

list of professionals

is a great starting point when you are looking for a professional to hire in this area.
OK, this one is going to be a bit of obscure of an issue (hopefully!!) than yesterday's review of

why you should upgrade many of your flexible plumbing lines to be braided stainless steel lines

.

But some food (ha) for thought for you related to the gas grill you may have sitting just behind your house.

Wouldn't it be great if you didn't have to run out from time to time to purchase a replacement propane tank to sit underneath your grill? My experience has always been that I run out of propane in that small tank just when I'm ready to start grilling.

So, it would seem fantastic, then, if your grill was hooked up to the much larger propane tank that your home also uses for heating, your gas water heater, your gas stove, etc. That way, the propane company that regularly comes to re-fill that large propane tank for you will be effectively ensuring that you always have propane for your gas grill. How convenient! :)

But wait --

Could there be a downside to having your gas grill connected to such a large supply of propane? I'm going to say yes -- from my own personal experience -- thanks to a squirrel.

A few months ago, I came home after a week away, and when I walked out onto my back porch I was greeted by an overwhelming odor!?!

I eventually figured out that it was propane.

I eventually figured out that it was coming from the gas grill.

I eventually figured out that it was actually coming from the gas line running to the gas grill.

I eventually figured out that a squirrel had chewed through that line while I was out of town, and that propane had been leaking (billowing??) into my back yard for at least a few days.

Thankfully, there weren't any explosions as a result of this squirrel's devious behavior -- but it caused me to (quickly!) reconsider whether I appreciated the convenience of having the gas grill hooked up to a large in ground propane tank. I concluded that the convenience of not having to go out and purchase a new small propane tank every so often was not worth the risk of having the exposed gas line running to the grill damaged, and having lots of propane leaking out of an enormous propane tank.

That conclusion was significantly reinforced when the propane company next came to fill my in ground propane tank. I sort of wondered if they were surprised by how much propane I had used in the middle of the summer.

I have yet to track down the squirrel to send him or her the bill for the propane....
Isn't it delightful to be able to walk over to your modern refrigerator and fill your glass with sparkling, cold water, or freshly cubed ice?

But wait -- do you know of the danger that might be lurking behind your refrigerator?!?

Any refrigerator with an ice maker or water dispenser has (clearly) a water line running to the refrigerator, and it may be in your best interest to carefully roll that refrigerator out to take a look at that water line.

Many refrigerators will have a clear plastic line run to them -- which is certainly the most affordable, and flexible solution to use when running water line to a refrigerator -- but it is also the most dangerous. If you ask your co-workers, neighbors or friends if they have ever had a water leak at their home, a split line running to a refrigerator is likely to be a common experience.

What, then, are you to do? Abandon that convenient source of fresh drinking water? Say it is not so!

No, in fact, you do not have to give up this modern convenience, but you should consider replacing that plastic water line to the ice maker with a

braided stainless steel line

.

It is very difficult (unlikely) for a braided stainless steel line to leak -- and it is also not going to be accidentally split, cracked, punctured based on being moved around, or having temperature changes in the area where it runs.

So -- to avoid a multi-month, inconvenient renovation to your home -- take the time, and make the minimal investment in upgrading the water line to your refrigerator!
One of my clients made an insightful comment recently, which was to point out that....

On home inspection repairs -- sellers usually have a short term fix mentality -- while buyers usually have a long term fix mentality.

And, successfully negotiating agreed upon repairs after a home inspection can be a smoother process if we reflect on the difference in those perspectives.

Inspector

: Several roof shingles are missing, and the roof is past its life expectancy.

Seller

: Replace the shingles.

Buyer

: Replace the roof.

Inspector

: The air handler coils are dirty and the heat pump is reeaaallly old.

Seller

: Clean and service the heat pump and air handler.

Buyer

: Replace them both!

These are a few extreme examples to start to show the differences in perspectives on repairs. Again, the important thing here is to recognize that a buyer and seller look at home inspection reports differently. A seller typically wants to minimize their repair costs while keeping the home sale on track. A buyer wants to make sure that any previously unknown property condition issues are addressed in a manner that is likely to prevent further near term maintenance needs in those areas. Both perspectives are reasonable, most of the time, depending on how it plays out related to specific deficiencies of a home.

So, what is a buyer to do? A few thoughts....

Consider asking for a credit in lieu of repairs so that you can be in charge of how the repairs are made.

If you are asking for repairs to be completed by the seller, be very specific about how you want them to be completed.

Understand that it is not always reasonable to ask a seller to make a repair with a 10 year future in mind.

Be willing to compromise with the seller to find a way to move forward on the home that you are, presumably, still excited to buy!



I recently installed a

Nest Protect smoke alarm

in my house to try out this new(ish) technology.

The installation process was quite simple, using the Nest Home iPhone app to allow the Nest Protect smoke alarm to connect to my home wifi network. Physical installation was also very straight forward, as this is a battery operated alarm (not hard-wired) with a 10 year battery life.

Some of my favorite features of this product include....

A long-lasting battery that will alert me when it is running low.
The ability to know if the alarm is sounding even if I am not home.
A human voice that alerts me of smoke before sounding the piercing alarm.
The security of knowing that the alarm test itself constantly (over 400 times a day) to make sure it is working properly and will alert me of any issues.

The ability to turn off the alarm from my phone if an alert sounds.
Built-in Carbon Monoxide detector.
The ability to distinguish between smoke and steam.

Learn more about the Nest Protect here.



I recently installed a

Kevo smart lock from Kwikset

at my home and am enjoying the conveniences of unlocking the door simply by touching the lock instead of using a key -- and the ability to remotely lock and unlock the door.

The installation of the lock was relatively straightforward -- it replaces your existing lock, fits most doors, and can be keyed to match your existing Kwikset locks on your home.

Learn more about this smart lock on the

Kwikset website

.
Next Tuesday (December 22) is the first day of Winter. The weather forecast shows we'll likely have 57 degree temperatures. Hmmm. Winter, huh? Might be a rather warm Christmas!?!

Well, anyhow, if the cold usually associated with winter ever arrives, you may want to check out this tip from Charles Hendricks, an architect in Harrisonburg who performs energy audits.

Seal your electrical outlets to improve your home comfort


As Charles points out....

"In every house I visit to do an energy audit, the electrical outlets have been a major source of air infiltration. Sealing these holes up in your thermal envelope will reduce your energy usage and make your home more comfortable."


Have you sealed your electrical outlets? How long did it take? How much did it cost? Did you experience the difference?
Summer is upon us! Mid 90's earlier this week. Both my neighbor and my sister had a broken AC unit yesterday. No fun!

Below are some great tips from Charles Hendricks (an

architect in Harrisonburg

) for keeping your house efficient and comfortable this summer. Charles' tips include information on vampire loads, smart thermostats, opening windows, energy star appliances, clothes lines, ceiling fans, reduce appliance usage, replace air filters, humidistats and indoor plants.

Click here to read about 10 things to make your summer more efficient and comfortable.
Don't miss Harrisonburg's SVBA Home Show this weekend!

Saturday: 9:00 AM - 6:00 PM
Sunday: 12:00 PM - 5:00 PM


Learn all about the MANY fun activities happening at this year's home show

here

.
Canary

is a $249 wireless security system with no required ongoing costs. As noted above, it offers many features in the home realm of home security, and beyond....

Siren (90+ db)
Microphone and wide angle 1080P HD Camera
Motion Detection
Night Visio
HomeHealth Tech (temperature, humidity, air quality)
Easy Set Up (connect to power, wifi, and go)
Intelligent notifications (receive a notification of out of the ordinary activity, with a recorded video, with an option of watching live)

Learn more here or buy one today here.



It is (ridiculously) cold out there! Here are some quick tips from Harrisonburg's Public Utilities Department....

Ways to Prevent Pipes from Freezing:

Keep garage doors closed if there are water supply lines in the garage.
Open kitchen and bathroom cabinet doors to allow warmer air to circulate around the plumbing.
When the weather is very cold outside, let the cold water drip from the faucet served by exposed pipes. Running water through the pipe, even at a trickle, helps prevent pipes from freezing.
If you will be going away during cold weather, leave the heat on in your home, set to a temperature no lower than 55 degrees.
Remove, drain, and store hoses used outdoors. Close inside valves supplying outdoor hose bibs. Open the outside hose bibs to allow water to drain.
Check around the home for other areas where water supply lines are located in unheated areas. Look in the basement, crawl space, attic, garage, and under the kitchen and bathroom cabinets.
Consider installing specific products made to insulate water pipes like a pipe sleeve or installing UL-listed heat tape, heat cable, or similar materials on exposed water pipes.

To Thaw Frozen Pipes:

If you turn on a faucet and only a trickle comes out, suspect a frozen pipe. Places likely for frozen pipes include against exterior walls or where your water service enters your home through the foundation.
Keep the faucet open. As you treat the frozen pipe and the frozen area begins to melt, water will begin to flow through the frozen area. Running water through the pipe will help melt ice in the pipe.
Apply heat to the section of pipe using an electric heating pad wrapped around the pipe, an electric hair dryer, a portable space heater (kept away from flammable materials), or by wrapping pipes with towels soaked in hot water. Do not use a blowtorch, kerosene or propane heater, charcoal stove, or other open flame device.
Apply heat until full water pressure is restored. If you are unable to locate the frozen area, if the frozen area is not accessible, or if you can not thaw the pipe, call a licensed plumber.

To learn more tips from the City of Harrisonburg on ways to protect yourself and your home during the cold winter months, visit

www.HarrisonburgVA.gov/winter-safety

.
Registration is now open for the

Mid-Atlantic Sustainability Conference.

A special offer to the first 30 people to register will get a free copy of the National Green Building Standard ICC 700-2012. This conference features industry experts in the subjects of sustainable sites, alternative energy, legal green, building science, energy code, design solutions, energy modeling, HVAC design, indoor air quality, and zero energy homes.

Speakers

include Allison Bailes, Sam Rashkin, Ross Spiegel, and Peter Yost just to name a few.

Sign up today for the

Mid-Atlantic Sustainability Conference

, to take place on September 4 - 6 at James Madison University.
Not only can the Lyric thermostat from Honeywell adjust the temperature for you when you're on your way home, you can also control it from your smart phone.

Learn more via

Honeywell

, or read up at Fast Company...

3 Ways The Lyric Thermostat Makes The Smart Home Brilliant

"...the Lyric is giving us a taste of just how deeply the next wave of 'smart home' appliances will integrate with our lives--and how little they will ask of us, the users..." [read more]


Mark your calendars, and plan to come out to the 2014 Home & Garden Show at the Rockingham County fairgrounds this Saturday and Sunday:

Saturday, April 12: 9:00 AM - 6:00 PM
Sunday, April 13: 12:00 PM - 5:00 PM

As Charles Hendricks notes, over at HarrisonburgArchitect.com....

The Home and Garden show is a great kick off to spring each year, giving you access to the best and brightest in the home industry in our area.

Find more more via Facebook.




Most people consider their home as a place to live, where families grow, and make memories together. But beyond simply serving as a shelter, your home may also be your largest financial asset. As such, at least from time to time, you should think of it in that light, and make decisions accordingly.

First, let's examine the magnitude of your home as a financial asset. A young couple that purchases a $150,000 home at age 30 with 5% down will have paid it off by age 60, and will then have a $364,000 asset assuming 3% per year appreciation. A neighboring young couple that rented during that entire time frame would have needed to put over $600 per month (beyond their rental payment) into an investment account with a 3% return in order to match that $364,000 asset after 30 years. Thus, owning a home becomes a relatively simple way to accumulate savings that can later allow you to retire and have assets to use for your living expenses.

Given this potential for a significant future value wrapped up in one's home, homeowners should spend the time, energy and money to care for and improving this asset over time. Keep ahead of the game with ongoing maintenance items such as changing furnace filters, having your HVAC system serviced, painting exterior trim, replacing interior flooring as needed, staining and sealing your deck, etc. Also, depending on how long you anticipate being in your current home, considering making some long term investments, such as planting trees and improving the overall landscaping of your home. The owning versus renting comparison doesn't even fall apart here --- the cost of these improvements are indeed above and beyond your mortgage payments, but with a fixed mortgage interest rate, your principal and interest payment will remain steady over time, as compared to a rental rate that is bound to increase over time.

As you are likely to do as your life circumstances change, consider upgrading to a larger home to better suit your housing needs. Selling a home and then buying a new one involves some significant transaction costs which should not be taken lightly – but the cost of transitioning to a new home can be worthwhile if it works within your budget and works better for your family's needs. From a financial perspective, this becomes a one-time transactional cost to upgrade your investment to a larger asset.

As you know, your home is much more than just a financial asset, but you must think about how your housing decisions affect your overall financial situation and the options you will (or will not) have in the future based on those housing decisions. Today's low fixed mortgage interest rates provide a unique opportunity to lock in your housing costs for years to come, and as allow for a wonderful long term investment and savings plan. Whether you own a home now, or are considering a purchase, it is worthwhile to examine your hopes, goals and dreams, as well as the financial side of the equation.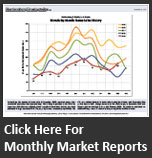 Subscribe

Receive notifications of new content on this blog, via e-mail or RSS reader.