Welcome! This blog tracks the real estate market in the Central Shenandoah Valley, featuring market data and analysis, an exploration of common buying and selling questions, and candid commentary on all things real estate.
If you are interested in discussing any of the topics on this blog, or the details of your specific real estate situation, call or e-mail me!
Transportation



Do you drive towards JMU from the County, on Port Republic Road?





Are you a regular customer at the drive through Starbucks each morning?




You'll need to re-route slightly starting next week - or visit the other Starbucks directly across from JMU campus on weekday mornings starting next Monday.




Starting this coming Monday, August 19, there will be three streets where left turns will be limited on week days between 7:00 AM and 9:00 AM and between 3:00 PM and 6:30 PM.




Those streets are:

Crawford Avenue - the left turn into the Purcell Park neighborhood after crossing over I-81 and directly after the turn for Starbucks.

Hillcrest Drive - the second left turn into the Purcell Park neighborhood, directly after Crawford Avenue.


Hunters Road - the left turn mentioned at the top of this article, that leads to the Starbucks with the drive through and to Hunters Ridge Condominiums.

Left turns (which would have to cross two lanes of oncoming traffic) will no longer be permitted onto or off of the three streets above during the timeframes noted above. There will not be any turning restrictions on weekends.




Some further notes from the City of Harrisonburg...

"The changes, which will include signs and flashing lights to remind drivers of the restricted hours, are focused on reducing crashes and congestion at these intersections. Left turns are one of the most dangerous turning movements and are responsible for a high percentage of crashes with injuries. Left turns off of Port Republic Road onto neighborhood streets also have a tendency to cause rear-end crashes when the vehicle turning left has to wait for a gap in traffic and comes to a stop in the through-lane, causing the drivers behind the turning vehicle to have to rapidly or unexpectedly come to a stop."

There are options, though, so maybe you can get your drive through Starbucks fix via Bradley Drive, one turn earlier on Port Republic Road?

"Those traveling to or from the neighborhoods between Main Street and Interstate 81 can use South Main Street as an alternative route during these hours. Those traveling to or from neighborhoods on Hunters Road should use Bradley Drive as an alternative route."


And yes, the City knows these changes won't be convenient for some folks, but...

'The City realizes there is a tradeoff between convenience and safety, and recognizes that some trips will be slightly longer due to this change,' Director of Public Works Tom Hartman said. 'This is the reason for the restriction being limited to only peak travel times.'


'At the end of the day, we want to make sure drivers can safely move through this corridor to get where they are going,' Hartman added. 'And while these changes will take some getting used to, we know the end result will be a much-improved area for all who live in and pass through this area.'

Click here

to read more about the Port Republic Road corridor study that was conducted last year.



The northbound off-ramp from Interstate 81, at Exit 245, might change in the near (?) future -- based on a proposed realignment of the exit ramp with Forest Hill Road.

Do you have an opinion on this proposed change? Do you have questions? Be sure to attend the public hearing....

Design Public Hearing

Wednesday, February 28, 2018 from 4:00 PM - 6:00 PM

City Council Chambers (409 S Main St, H'burg)

This will be an open-house style public hearing where citizens are invited to learn about, ask questions, and provide feedback on plans to realign the northbound off-ramp to intersect Port Republic Road directly across from the Forest Hill Road intersection. In the case of inclement weather, the public hearing will be rescheduled for March 8, 2018 at the same time and place.

Learn more about this project on the City's website

here

.

Here is an illustration of the proposed realignment....
We are likely to see changes to Exit 245 and 247 on Interstate 81 in the forthcoming years, as per the Commonwealth Transportatio Board's approval of VDOT's Six-Year Road Improvement Plan last month.

A few notes from the June 24, 2017

Daily News Record article

....

In the city, VDOT plans to realign the northbound Exit 245 off-ramp with Forest Hill Road and move the ramp to merge onto I-81 northbound from eastbound U.S. 33 at Exit 247 to the other side of the road and install a traffic light.

One of the city projects will improve the intersection of South Main Street and Martin Luther King Jr. Way. A right- turn lane will be added from northbound Main Street onto MLK, signals will be reconstructed, left- turn lanes will be built from MLK onto Mason Street in both directions and signals will be replaced at that intersection.

The plan also includes the project to widen Erickson Avenue to four lanes with a center-turn lane, bike lanes and sidewalks from just west of South High Street to the city limits near Garbers Church Road.

You can search the Six Year Improvement Program database here.



You can have a voice -- make your opinion known as to where the City of Harrisonburg should consider installing sidewalks and shared-use paths.

The Harrisonburg Public Works Department will be presenting a proposed Bicycle and Pedestrian Plan on November 16th at Keister Elementary School at 5:00 PM.

You can review the proposed plan

here

on the City's website.
The map above shows "Alternative 2", which is the identified as the Preferred Build Alternative at Exit 245 in the

Exits 245 & 247 Interchange Alternative Analysis

.

Here are some comments from the

Harrisonburg Rockingham Metropolitan Planning Organization

that might help contextualize these possible future changes....

For Exit 245 the next steps are to line up funding. That is already in progress but at this time they are only looking at doing an interim improvement there. With the removal of the former hotel in the southeast quadrant of that interchange JMU offered the city some additional right-of-way and the city has requested funding to realign the northbound exit ramp to match up with the existing Forest Hill Road intersection on Port Republic Road. There would be little to no additional right of way impacts for this improvement. If funding is awarded then construction could begin next summer for this improvement but there is no guarantee that funding will come through.

All other improvements at this intersection would likely wait until they are ready to replace the bridge over I-81 which is not expected anytime soon. The bridge is currently in pretty good shape and would be expensive to replace so I don't see that happening. After the interim improvement I described above I wouldn't expect anything else to happen for at least 7 or 8 years and probably more like 15.

For the full improvements recommended in the Alternative 2 even after they identify funding they will need to do a full design and engineering study which will likely result in some changes to the proposed design especially regarding access changes off of Port Republic Road.


So, while these changes are likely in the future -- the exact nature of them has not been finalized, and many of the changes are not likely to take place for quite a few years.
Click here

to download a high resolution version of this map, and a few others as well!

The Board of Supervisors will hold a public hearing today at 7:00 PM to receive input on expanding the its "Urban Development Area" to include the additional land shown on the maps above.

This potential expansion would triple the size of the current UDA, which was established in 2011 just after Sentara RMH Medical Center opened. From the staff report to the Board of Supervisors....

"Since 2011, commercial and residential development activity has increased and Stone Spring Road has been completed. [...] Interest in the development of commercially zoned land in this same area is expected to increase as a result of the relocation and completion of Stone Spring Road and the construction of Albert Long Park."


Why should this area be expanded, you might ask? Per today's DNR article...

"According to county officials, an expanded UDA would put Rockingham County in a better position to compete for state money under the new prioritization process for transportation funding adopted by the General Assembly in 2014."


Click here to read today's Daily News Record article on the topic

.

Click here to download an excerpt from the Board of Supervisor's packet

.
If you and your Tesla electric car are staying overnight in Harrisonburg, VA you may want to consider booking a room at

By the Side of the Road Inn & Cottages

where a Tesla charging station has now been installed.

From today's Daily News Record

article

....

Drivers of Tesla electric cars have a new place to recharge in the Shenandoah Valley, with more locations on the way.

By the Side of the Road Inn and Cottages in Harrisonburg announced Wednesday that Tesla Motors has installed two charging stations at the bed and breakfast.

In addition, the car company announced last week that it plans to build Supercharger stations for its Model S car in Strasburg, Charlottesville and three other locations in Virginia in the next year.

Dennis Fitzgerald, an innkeeper at By the Side of the Road, said the inn was recently offered membership in the Select Registry, a network of hotels, resorts and restaurants that provide charging equipment for electric car owners.


In a curious coincidence, when walking near the

Ice House

yesterday, on my way to

Black Sheep Coffee

and then to

Blue Hub Coworking

, I saw a Tesla drive by. It was traveling eastward, as if, perhaps, from By the Side of the Road?
The Harrisonburg-Rockingham Metropolitan Planning Organization (HRMPO) is studying potential interchange modifications on Interstate 81 at Exit 245 (State Route 253/Port Republic Road) and Exit 247 (U.S. Route 33/East Market Street).

Read all about the potential changes and access fun maps like that above (and below) at this link....

I-81 Exits 245 & 247 Interchange Alternatives Analysis Study

Here is one proposal for a reconstructed Exit 245....
The newest section of the Southeast Connector (Stone Spring Road) is now open between Peach Grove Avenue and Port Republic Road. The photo above is looking back towards the City.

This photo (above) is looking down the new section of Stone Spring Road towards Port Republic Road and Sentara RMH Medical Center.

Now we're getting (above) a bit closer to Port Republic Road, and we can see Sentara RMH Medical Center, Bojangles and The Reserve at Stone Port.

The section of this new road between Boyers Road and Route 33 East (shown above) seems as if it might be the next section to be completed.
Be sure to check out the levitating house on Reservoir Street.

As of a few days ago, this house (shown above) was hovering a few feet above the ground -- presumably being moved away from Reservoir Street to make room for the road expansion. Many homes along Reservoir Street had been removed entirely to make room for the wider road -- but this one is apparently being (slightly) relocated.

Details about the Resevoir Street expansion can be found

here

.
click here for a much more interesting larger version of this image

JMU is hoping to close a section of Mason Street and Grace Street internal to land that they now own on both sides of each street to make the area more pedestrian and bike friendly.

Read lots of details in this

article from yesterday's Daily News Record

.
click here to view a larger version of this image

Construction is booming on Port Republic Road in the vicinity of the

Sentara RMH Medical Center

, to include....

Bonjangles, being built at the corner of Port Republic Road and Stone Spring Road.


The Reserve at Stone Port being built between the to be constructed section of the Southeast Connector Road and Ridgewood Road.


Plenty of additional land at Stone Port, yet to be developed, intended for destination retail, medical and professional office, and high density residential.



click here for a larger version of this image

Have you driven on Stone Spring Road lately near the Wellness Center? I had not done so in the last week or two, and thus had not yet become totally befuddled by the new road configuration in that area.

As shown above, Peach Grove Avenue (which goes by Stone Spring Elementary) now connects all the way through to the new Connector Road.

AND....if you were driving along Stone Spring Road, coming from Port Republic Road, you'll hit a dead end, and have to turn onto the new section of Peach Grove Avenue.....to then get on the Connector Road.....to get over towards the Wellness Center.

AND....the people living on the section of Stone Spring Road between Peach Grove Avenue and the new Connector Road likely have a slightly trickier time getting to and from their houses right now given the construction in that area.

Anyhow -- check out a larger version of the image above by

clicking here

, or drive through the area yourself to experience these road improvements. I'll be glad when the full Connector Road is finished!

Oh, and here is the

image

without my labels.
As suspected a few years ago, the location of the new hospital (now

Sentara RMH Medical Center

) did indeed bring with it plenty of additional commercial (and residential) development in its immediate vicinity.

Earlier this week, the Board of Supervisors approved a rezoning request for "Coffman's Corner" -- a new commercial development intended to be developed at the intersection of Stone Spring Road and Port Republic Road, and with frontage on Ridgedale Road. It is a small, and somewhat irregularly shaped piece of land, so much so that it won't have a VDOT road system -- it will have private roads, maintained by a Property Owners Association.

County staff approved this rezoning in February 2014, and the Planning Commission on March 4, 2014. This property is across the street (more or less) from

The Reserve at Stoneport

, an upscale apartment complex currently being constructed.

Per the developer's narrative....

The main entrance to this development will be off of Ridgedale Road -- and no connection to Port Republic Road will be available.


The owner intends to provide a commercial development with businesses interconnected with sidewalks and landscaped such as to create a community.


It is expected that development plans will proceed very soon with surveying and engineering design, with construction started in late 2014 with sites ready for development by early/mid 2015.


A letter of intent to purchase and build a bank has been submitted that was conditional upon rezoning.

Learn more....Board OKs Land For Development

(Daily News Record, March 28, 2014)

Details from the Rockingham County Board of Supervisors Agenda Packet
When the SouthEast Connector is finished (in December 2014) Boyers Road will no longer connect to Route 33 East. Instead, it will end in a cul-de-sac as shown above. Per Rockingham County, the cul-de-sac and road closure may not be exactly as depicted above, but conceptually this is what is planned

Further details from

Stephen King

, Deputy County Administrator for Rockingham County, include....

With regards to residents and businesses on Boyers, those with frontage on Route 33 would continue to have access to 33 and the stub of Boyers that remains. Those residents on the cul-de-sac'ed side of Boyers would travel south a short distance to the new southeast connector. Again, precise location of the road closure and cul-de-sac (or similar feature) are to be finalized in the design. If you have any concerns or ideas you would like to share, we're eager to hear them.


Click here to view an overview map of the entire Southeast Connector.Click here to view a map of the section of the Southeast Connector between Reservoir Street and Route 33 East.
The first of the

Reservoir Street acquisitions

started showing up in the

Property Transfers this week

.....

2320 Reservoir Street - purchased for $250,160 - assessed for $252,100.

2321 Reservoir Street - purchased for $172,500 - assessed for $142,900

2315 Reservoir Street - purchased for $192,400 - assessed for $192,400

2340 Reservoir Street - purchased for $158,000 - assessed for $162,500

To put those in context....
Reservoir Street is being improved / expanded in the near future, between University Boulevard and the eastern City limits. The improved road will feature:

four lanes for traffic
a raised median area
turning lanes
a 4' bike lane on each side of the road

a 5' sidewalk on each side of the road

If you are buying a home near Reservoir Street (Stonewall Heights, Avalon Woods, etc) you should:


be encouraged that you'll soon have a nice new road to travel on, and

check out where and how the road is being expanded.

View the Reservoir Street Improvement website for a PDF map of the new road.

P.S. Did you know that 18 buildings along Reservoir Street will be demolished to make way for the improved road?



Click on the map above to view a larger version.

In the past several years we have seen quite a few changes on Port Republic Road on the map shown above, including:

All of this new road infrastructure, plus the new hospital, plus a clustering of residential developments over the past 15-20 years has lead to quite a few new projects labeled on the map above.

Aspen Heights, a new (not-yet-built) 184-unit student housing complex
A proposed 220-unit high-end apartment complex built in the shape of a triangle, with a courtyard and pool in the center. This is currently going through the approval process.
Stoneport, which includes 105 acres of housing, commercial, retail and professional space.

Given the new hospital, the new road infrastructure, and the large area of existing housing, it is not surprise that we are seeing these new developments along Port Republic Road. Stoneport is the largest of the new projects, and it will certainly be interesting to see what businesses are established in that location.




Almost a year ago

I mentioned that a new road connecting Erickson Avenue to Stone Spring Road was moving forward. Construction is now moving forward, with lots of progress starting on the Erickson Avenue end of the connector.

Below is a map showing where that will be situated (click on the map for a larger version) and this is a

web site

with more details.

City Portion of Erickson Avenue / Stone Spring Road Connector:

The road shown above lies in the City, but the Connector will continue into the County, all the way to Route 33 East near Boyers Road.

The map below shows an overlay of the

approved map from VDOT

over top of both an aerial and road view from Google Maps. Click on either for a larger view.

Rockingham County Southeast Connector

(1 of 2 portions)

As far as I can tell, the County portion will cut through the new campus of

Rockingham Memorial Hospital

, and then cross through Boyers Road before connecting with Route 33. From what I have heard, Boyers Road will become a cul-de-sac before reaching Route 33.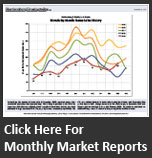 Subscribe

Receive notifications of new content on this blog, via e-mail or RSS reader.