Welcome! This blog tracks the real estate market in the Central Shenandoah Valley, featuring market data and analysis, an exploration of common buying and selling questions, and candid commentary on all things real estate.
If you are interested in discussing any of the topics on this blog, or the details of your specific real estate situation, call or e-mail me!
Affordable Housing
The buildings shown above currently under construction on Reservoir Street -- at the previous location of the Albert Long baseball field. These apartments will be called Robinson Park, and will affordable housing -- with income limits for tenants who wish to reside at Robinson Park.

The developer was planning to expand Robinson Park into a second phase on the five acre wooded parcel shown above, adjacent to the current development, but the County tabled the developer's rezoning request.

A few snippets from this week's Daily News Record article....

The Board of Supervisors tabled a request Wednesday from Surber Development and Consulting LLC to rezone a 5.3-acre parcel on Reservoir Street from medium residential to general residential for phase two of Robinson Park apartments.

The board wants more time to address concerns from fire and rescue and the sheriff's office, as well as potential public transportation issues.

Surber Development plans to purchase the property once it has been rezoned. The parcel at 2770 Reservoir St. is owned by the estate of Mary Madalene Lambert, who died in March. It is valued at $250,600, according to online real estate records.


Read the full article

here

.
Indeed -- inventory levels are falling -- there aren't nearly as many homes on the market now as there were a year ago. In fact, over the past year, we have seen a 27% decline in the number of homes for sale in Harrisonburg and Rockingham County.

However -- not all price ranges are created equal. As shown above, the most significant declines in inventory levels has been in the "under $200K" market, where there has been a 39% decline over the past year. The "over $400K" market, in contrast, has seen no change in the past year in the number of homes for sale.

You can find out more about the Harrisonburg and Rockingham County real estate market by visiting....
click here for a larger version of this aerial image

Just a stone's throw away from this

new student housing being built on Reservoir Street

, you will find another large patch of bare earth in preparation for a new residential development.

This new community is being built on the site of the former Albert Long baseball field off of Reservoir Street (across from Fieldale Place) in Rockingham County. This complex will be called Robinson Park, and will include 88 garden-style apartments.

According to the developer, this will include:

(12) one-bedroom apartments


(44) two-bedroom apartments


(32) three-bedroom apartments

A clubhouse / community building will also be constructed.

Per this Daily News Record article....

Tenants will have to meet earnings qualifications to rent at Robinson Park. Surber said 44 units would be rented to people earning 60 percent or less of the median income for the area and 44 would be for people earning 50 percent or less of the median.


Rent rates aren't set because all the financing isn't settled, Surber said, but she expects one-bedroom units to lease for $375 to $475, two-bedroom apartments to rent for $550 to $675, and three bedrooms to go for $750 to $760.


Read more from the Daily News Record....

Affordable Housing In Focus In City, County
August 6, 2016

N.C. Company Eyes Housing On Reservoir
April 16, 2016



It remains difficult to buy a single family home in the City of Harrisonburg for less than $100K. While the 2016 data point (above) is based only on the first four months of the year, it is clear that fewer and fewer detached homes are selling in Harrisonburg for less than $100K.

Here are the currently available detached homes for sale under $100K in the City of Harrisonburg:

search now

(4 listings as of 5/4/2016)
A bit more about affordable housing in the City of Harrisonburg, as we started to explore yesterday....

There are 149 residential properties for sale in Harrisonburg right now -- but if you're buying under $200K, and hoping for a single family (detached) home, it may be more difficult than you imagined. As shown above....

There are only 9 detached homes on the market for less than $200K that have been built in the past 50 years.

If we go a bit older (51 - 116 years old) we will find an additional 18 homes.

So, if you are looking to buy under $200K in Harrisonburg you may have to buy an old home or an attached home (duplex, condo, townhouse).



As the real estate market heated up, the opportunity to buy a single family home in the City of Harrisonburg for less than $100K cooled down. Now, however, there are more opportunities to buy such homes.

The even better news is that it's more affordable than ever to buy such a property.

The chart above shows the principal and interest payment on a $96,500 loan (a 96.5% FHA loan on a $100K purchase) given the interest rates over the last 11 years. This does not include taxes, insurance, and PMI.

If you are looking for an affordable house --- either from a sales price perspective, or a monthly payment perspective --- don't hesitate to contact me (

scott@HarrisonburgHousingToday.com

or 540-578-0102). I'd be happy to help you find a home to meet your needs.
The current

VHDA interest rate

is already low, at 5.875%. But for first time buyers looking for affordable housing, it can be tough to finance a purchase even at that low rate. So....how about 4.875%?

If you're buying at

Covenant Heights

, a neighborhood being developed by

Hope Community Builders

(a non-profit group), depending on your income levels, you may be able to have the current VHDA rate lowered by an entire percentage point!

And these are

nice properties

we're talking about here -- duplexes and townhomes with three bedrooms, all of which are pre-inspected and built to

EarthCraft

and

EnergyStar

standards.

If you have a friend or co-worker who is seeking affordable housing, do them a favor and tell them about

Covenant Heights

!
Hope Community Builders

is a non-profit organization in Harrisonburg who builds and sells high quality, affordable housing for those who otherwise may not be able to afford to buy a home.

As an example, someone who can only qualify for a $140,000 mortgage, may still be able to purchase one of these brand new duplexes or townhomes in

Covenant Heights

that are selling between $168,000 and $175,000.

Here are some same financing scenarios from recent purchasers...

As you can see, there is a potential for $150 to $175 a month savings on mortgage costs.

For more information about Covenant Heights, either...

Call me, Scott Rogers, at 540-578-0102, or e-mail me.
Call Duane Bontrager (Hope Community Builders) at 540-820-3915.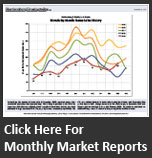 Subscribe

Receive notifications of new content on this blog, via e-mail or RSS reader.