Welcome! This blog tracks the real estate market in the Central Shenandoah Valley, featuring market data and analysis, an exploration of common buying and selling questions, and candid commentary on all things real estate.
If you are interested in discussing any of the topics on this blog, or the details of your specific real estate situation, call or e-mail me!
Government
Two rezoning proposals are going before the Rockingham County Planning Commission this week....

54 Acres on Island Ford Road in McGahesyville

(shown above)




220 single family home lots
Adjacent to Whispering Pines subdivision
Within walking distance of the Thunderbird Cafe

13 acres of open space / park
County staff recommends approval
Download the full packet of information here


75 Acres on Pear Street just outside Harrisonburg

(shown above)

Adjacent to additional parcel in the City also owned by the property owner requesting this County rezoning.

175 duplex lots (or single family home lots)

225 townhome lots
Total density (number of lots) not to exceed 400
Development of the property causes concern for City staff - including water supply and traffic issues.

This area of Pear Street is not planned for attached residential units -- such as townhouses and duplexes.
It is the City's view that the density and type of development would not be compatible with future development on adjoining city property.
Staff recommends tabling this rezoning request
Download the full packet of information here
Download a color plat here





Update after Planning Commission meeting....

Island Ford Road rezoning recommended by Planning Commission

"In other business, the commission unanimously recommended approval of Gary Sandridge's request to rezone 54 acres on Island Ford Road in McGaheysville from agricultural use to planned single family. Sandridge plans to build 220 units that would connect to the existing Whispering Springs subdivision, which is at the intersection of Island Ford Road and McGaheysville Road."

Pear Street rezoning tabled by Planning Commission

"Commissioners Brent Trumbo, Rodney Burkholder and Keith Sheets voted to table the request. Commissioner Bill Loomis, who raised concerns over the density of the project and its compatibility with planned development in the city, abstained from voting. Commissioner David Rees was absent."

Read more here....

County Planning Commission Tables Housing Request
Daily News Record, April 4, 2018



The budget shown above is the proposed budget for 2018-19 in Rockingham County, VA. This reflects no change in the real estate tax rate -- it would remain at $0.74 per $100 of assessed value -- though the tax revenue will increase due to increases in assessed values.

Interestingly (above) the real estate tax rate in the County has been above $0.70 before -- between 2000 and 2005 -- and at that time it was well above the City's real estate tax rate!

Stay tuned for news of changes in the City real estate tax rate....
Harrisonburg City Council has agreed to further explore an unsolicited proposal to build a downtown park from

Build Our Park

, a community-led nonprofit organization committed to facilitating the creation of a public park in downtown Harrisonburg.

Full disclosure - I serve on the board of Build Our Park.

This new downtown park would be built on 1.2 acres of City-owned property directly adjacent to the Harrisonburg Farmers Market pavilion and the City Hall Building parking lot, featuring amenities including:

Second Pavilion
Village Green
Discovery Playground
Splash Fountains
Donor Garden, Wall and Fountain
Grand Promenade
Set up for Portable Stage
Pergolas, tables and seating
Atrium Plaza
Multiple unique activity spaces
Landscaping featuring native trees and flora
Sustainably designed park amenities with educational signage
One-eighth-mile multi-use path (that can one day link the Northend Greenway and the Bluestone Trail)

View

renderings of the conceptual design for this downtown park

.

During the next 45 days, City staff will review the proposed project and can receive additional competing proposals for building this downtown park. After 45 days, the City will decide to either proceed with the second review stage or to not proceed further with the proposal. If the City ultimately decides to work with Build Our Park on the project, they will enter into a comprehensive agreement where details will be determined regarding potential bonds, insurance, and terms and conditions.

A group of Harrisonburg stakeholders formed in 2013 with the goal of facilitating the creation of a public park in downtown Harrisonburg. Originally known as Plan Our Park, the group rebranded and formed the nonprofit organization Build Our Park. In 2017, in order to balance parking needs and the desire for a community recreation amenity, the City directed Build Our Park to redesign its park concept to fit in the space behind City Hall between the Turner Pavilion and the tree line south of the Pavilion. Local architects who are members of the Harrisonburg Downtown Renaissance Design Committee, Adam Steiniger of Eugene Stoltzfus Architects and Randy Seitz of Blue Ridge Architects, volunteered to create the final concept design plan that the PPEA proposes.

The Build Our Park Board of Directors has been working with City staff to plan the park's new design and would continue to work with them to plan the park's construction as well as on-going maintenance and operations. During this process, fundraising for the park has been on hold. On April 18, the organization looks forward to restarting its fund- raising effort in conjunction with The Community Foundation's Great Community Give. The Great Community Give is a single day of giving aimed at promoting charitable giving in Harrisonburg and Rockingham County. Through this initiative, the entire community will be invited to support Build Our Park and other nonprofits that meet needs, enrich lives, and build a community we can all enjoy.

As Harrisonburg's downtown continues its reemergence as a dynamic environment in which to live, work, eat and shop, the thoughts of many have turned to the need for more public green space for gathering in the City's core. The downtown park's concept features a multi-use path, expanded pavilion, open space, play area designed to resemble nature, pergolas for shade, and splash fountains. It will incorporate the area adjacent to the Turner Pavilion that currently is used for community programming and events. The park would be designed to be flexible to accommodate a growing farmers market, public events, community gatherings, and wellness.

Learn more about this potential future downtown park at

BuildOurPark.org

.
It's exciting if your home value is increasing, right? Well -- mostly, it seems.

Certainly, if you bought your home for $250K and it is now worth $260K or $270K or even $300K -- that can be a good thing. At some point in the future, you'll recoup that equity when you sell your home -- plus or minus any shifts in value between now and then.

But in the near-term, increasing home values can actually hurt a bit.

The amount of real estate taxes that a homeowner pays to their locality (city, county) are based on two factors -- the assessed value of the home, and the local real estate tax rate.

In Rockingham County, the current real estate tax rate is $0.74 per $100 of assessed value....

Tomorrow, the Rockingham County Board of Supervisors will hold a public hearing to receive input before adopting a real estate tax rate for fiscal year 2019 -- which runs from July 1, 2018 through June 30, 2019.

But here's the thing -- even if the tax rate remains the same (at $0.74) there are many homeowners who will see an increase in their real estate taxes -- because of increases in home values, and thus increases in assessed values.

Rockingham County revises their property assessments once every four years -- and the most recent increase resulted in a 2% increase in the assessed value of an average home.

This is good news for the County, as the increase in property values, even with no change in the real estate tax rate, will likely generate over $2 million in additional tax revenue.

It is sort of good news for County property owners -- because it means your property value is (likely) increasing -- but it is also potentially bad news, as your tax bill will likely be increasing.

To put some numbers to it:

The median sales price of homes in Rockingham County over the past 12 months was $212,500.

Assessed values are typically a bit low in the County, but we'll ignore than fact, and pretend that a house that sold for $212,500 is also assessed at $212,500.

A home assessed at $212,500 would pay $1,572.50 per year in real estate taxes.

A 2% increase in the value of a median priced home would be an increase of $4,250.

The resulting increase in real estate taxes would be $31.45 per year.


If you're interested in attending the public hearing, it will be held at 7:00 PM on Wednesday, March 28th at the Rockingham County Administration Center, located at 20 East Gay Street, Harrisonburg, VA 22802.

And -- you can both celebrate and mourn the news that property values are increasing, and that your real estate tax bill likely will be as well.
The northbound off-ramp from Interstate 81, at Exit 245, might change in the near (?) future -- based on a proposed realignment of the exit ramp with Forest Hill Road.

Do you have an opinion on this proposed change? Do you have questions? Be sure to attend the public hearing....

Design Public Hearing

Wednesday, February 28, 2018 from 4:00 PM - 6:00 PM

City Council Chambers (409 S Main St, H'burg)

This will be an open-house style public hearing where citizens are invited to learn about, ask questions, and provide feedback on plans to realign the northbound off-ramp to intersect Port Republic Road directly across from the Forest Hill Road intersection. In the case of inclement weather, the public hearing will be rescheduled for March 8, 2018 at the same time and place.

Learn more about this project on the City's website

here

.

Here is an illustration of the proposed realignment....
The City of Harrisonburg just launched an updated GIS system, and it's worth checking out the next time you are trying to explore a property in the City of Harrisonburg.

One of my favorite parts of the new GIS system is that it is mobile-friendly and you can explore property data much more easily from your phone or tablet.

Here is the GIS system: http://www.HarrisonburgVA.gov/GISHere is the update from the City....

The City of Harrisonburg's Geographic Information System (GIS) recently improved its mapping system and GIS viewer online to allow for more capabilities.

The City's GIS technology combines layers of information to give the public a better understanding of a specific area. Different layers of information can be combined to tell a story about that piece of property. Some layers include streets, public facilities, parks, property lines, and city limits. Information about specific parcels of property is also available through the GIS system.

The improvements to the City's GIS system have enabled it to be more user friendly and responsive, which allows it to work on a desktop computer or smartphone. When the data and maps are updated, it will be reflected online almost immediately.

"The GIS system is a resource that holds a wealth of information, which is free and accessible to the public," explained Nate Rexrode, GIS Administrator. "We encourage members of the public to take a look at the site and utilize the information that is available to them."

Property owners are encouraged to visit the GIS site for zoning information, acreage, voting and school districts, and data specifically involving their property. This site is also beneficial for realtors, surveyors, engineers, planners, and those who often research property-related information.
Numbers are funny.

All of these statements are true based on current projections:

City Council might decide to pay $76 MILLION for a new high school.


City property owners might see a 16% increase in their real estate taxes!

The owner of a $350K home in the City would pay nearly $500 ($473) of extra real estate taxes each year!?!


This tax increase would result in the owner of a median priced city home paying $26 more in real estate taxes each month.

I'm guessing that if you ask most parents of school aged kids in the City if they'd be willing to pay $26 per month such that their child would not be in an overcrowded, not-so-ideal, learning environment for high school, they'd likely be quick to say yes.


That said, this $26 per month increase would need to be paid for 25 years -- but for a parent of a child in the school system, I'm guessing that would still seem to be a reasonable cost.

I'm also guessing that City property owners who do not have children in the local school system would LOVE for their property taxes to NOT increase. And I'll even go a step further -- I am guessing that they don't really want school aged children to have an overcrowded, not-so-ideal, learning environment -- it's probably just more about the increased tax burden.

Anyhow. Numbers are funny.

Read today's Daily News Record article, and feel free to form your own opinions. There seem to be plenty of them circulating through our community about this topic. :)



Just as there is a

land use guide for the City of Harrisonburg

, there is also a Conceptual Land Use Plan for many areas of Rockingham County. Above, I have included the Conceptual Land Use Plan for the areas just outside Harrisonburg (but in Rockingham County) for the year 2050.

You can find many more maps -- showing different time frames, and different areas of the County -- on

the County's comprehensive plan website

.

Of note, as you glance at the map above (or

this PDF

) you might note that the bright yellow regions are intended to be developed for residential use. It is not surprising that the largest contiguous section of such land is just East of the City, in what is referred to as the Urban Development Area.

Industrial uses seem to largely be focused just North of the City and just South of the City.

Enjoy exploring many more maps

here

.
There's a map for that, it seems!

Check out the

Draft Comprehensive Plan

(chapters) for the City of Harrisonburg where you'll find all sorts of interesting maps, including:

Existing Land Use Maps
Zoning Maps
Draft Land Use Guide Maps

The Land Use Guide (draft for inclusion in the 2019 comprehensive plan is shown above) recommends future land uses, but is not regulatory. That is to say that if a piece of undeveloped land is zoned for residential use, but is shown in a "Mixed Use" area in the Land Use Guide map, then staff would likely look favorably upon a future request for rezoning to a mixed use designation.

Check out all of the draft chapters of the Comprehensive Plan here.

click here for a larger version of this image

While you might not know it from driving by on Route 33 East, construction is steadily moving along on Albert Long Park, located on the North side of Route 33 just before Indian Trail Road / Cross Keys Road when heading away from Harrisonburg.

I don't have any specific updates on the park plans or timeline other than having noticed (from Indian Trail Road) that the site work and development of the park is progressing nicely.

Below is the Master Plan for the park as approved in 2014.

click here to download the Master Plan as a PDF
OK -- lots of great thoughts from folks over on Facebook yesterday, and in person as I talked to people around town yesterday, after I suggested that

our market needs lots of mid size detached homes to be built

.

I'm going to think aloud about all of that by capturing a bit of that conversation here....

---

WHAT TYPES OF HOUSES?

I had suggested that homes along these lines were needed for current townhouse owners that want to buy their first detached home....

1750 SF, 3 bedrooms, 2.5 bathrooms, one-car garage
1950 SF, 3 bedrooms, bonus room, 2.5 bathrooms, one-car garage
2150 SF, 4 bedrooms, 2.5 bathrooms, two-car garage

These types of homes have not been built in large quantity over the past ten years, and I believe there are plenty of buyers who would love to buy this type/size of home.


---

COSTS ARE HIGH BEFORE THE ACTUAL CONSTRUCTION

As Jim, Jerry and Keith pointed out, It is expensive (!!!) to create a developed lot. The cost of building roads, installing water an sewer lines, utility hook up fees, etc. all add up to make the costs quite high even before construction (pouring the foundation, framing the home) begins.

And as Nate points out -- if the land cannot be purchased by a builder at an affordable price, the rest of the equation downstream won't work out. High costs for land, plus development costs, plus building costs, will result in unrealistically high prices for homes, that then won't be affordable (or desirable at that price point) to buyers.

Nate then ponders whether larger, regional builders can do better than local builders in this regard based on economies of scale. I'm not sure if the savings would be in buying a larger tract of land, lower development (infrastructure costs), or lower building costs -- but I wonder the same.


Gary and Renee also point out that some of these "costs before you even start building" are high because of utility connection fees, requirements for stormwater management, proffers, etc., that are coming from government regulations and development requirements.

Ginny points out that the final cost of a house is largely dependent on the initial land and development costs. Thus, to have smaller single family homes built, we may need to see smaller lots, to keep those initial costs down.

---

DEMAND NEEDS TO DISCUSSED WITHIN THE CONTEXT OF PRICE

As Jim succinctly puts it, "If I want something I can't afford then it isn't really demand." An excellent point -- which means that we need to think about (and talk about) the demand for the homes I outlined above (for example) within the context of the price for bringing such a home to market.

If the houses I described (1750 / 1950 / 2150 square feet) were able to be sold for $150K, $175K and $200K (obviously not realistic) then clearly, there would be a ridiculously high demand for them.

I believe that if the houses I described could be sold for $250K, $275K and $300K there would still be a strong demand for them.


But, clearly, if the homes could not be sold for any less than (I'm exaggerating again) $400K, $425K and $450K then likely NOBODY would want want to buy them.

So, yes, when we talk about demand for a particular type of housing, it likely should be -- as best as possible -- set within a context of price. That price-based demand can then be compared to development and building costs to see if developer and builders can bring such a product to market at a price that it will sell.

---

WHAT SHOULD WE BE ADDING TO OUR HOUSING STOCK?


As Jim also points out, the high demand and low supply environment we're in right now COULD cause a large quantity of under-qualified builders to start building homes. This doesn't help, in the long-term, as it is adding lower quality homes to our housing stock, which I do not believe helps our community in the long-term.

Jim goes on to suggest that we should be ensuring that we are adding quality homes to our housing stock. I agree -- though I do think that we need to find a balance. If the quality of materials and finishes is too high, we're pricing ourselves out of the ability to meet the demand we're discussing.


Michael takes us in a different direction when considering what should be built. He points out that even beyond building for all of those townhouse buyers (the original reason for my suggestion that we need to build mid sized detached homes) that he believes there is also a significant demand for affordable housing for the elderly in our community. He points out that retirement communities are not affordable for everyone, and plenty of older adults in our community would love to move into an affordable, (one-level), wheelchair accessible home. Again -- another market segment where we are not seeing much new construction.


---

WHAT ARE PEOPLE GOING TO DO IF WE DON'T BUILD THESE HOMES?

Ginny suggests that homeownership may be delayed for some families. A good point -- if the homes they want aren't available at the prices they can afford, perhaps they'll keep renting or keep living in the townhome they purchased.

Ginny also suggests that we'll see more remodeling or upgrading of current homes to accommodate growing families, which also makes sense.

Keith suggests that people will just have to move to some of the more affordable towns surrounding Harrisonburg. There are more affordable detached housing options when you look to Broadway, Timberville, Elkton and Grottoes. So, perhaps the townhome owners will just have to settle for a bit of a commute in order to buy a mid sized detached home that fits their budget.

Jim suggests that maybe higher costs for new homes means that it will take much longer for families to be able to buy a home -- and perhaps they will have to stay in one home for a lifetime, instead of moving every 5 - 7 years.


Gary concludes that many in our community may simply have to rent, or keep living in a townhouse, because of the cost of building new homes.


---

CONCLUSIONS


There were many other great points made, and discussions beginning, so thanks to all who engaged in this topic. A few big picture thoughts that come to mind for me....

There would seem to be many buyers who would be interested in mid sized single family homes.

Mid sized single family homes are not (in any significant number) being built.

Because of land, development and building costs, It may not be possible to build mid sized single family homes at prices that would appeal to the buyers who want the homes.

Our market presents a unique opportunity to a land owner / developer / builder (be that one, two or three different people) who can figure out to bring this type of product to market at a price that will work for the buyers who want the homes.


Keep the conversations going, folks, on Facebook, with me, with each other. As Jim points out, "we're going to have to do housing differently than it has been built in the past 30 years if we are going to provide sustainable, affordable housing."




The City of Harrisonburg is in the midst of updating the Comprehensive Plan for the City. As per the City....

The Comprehensive Plan presents a vision of Harrisonburg's future. It identifies steps to move toward that vision by providing information about current conditions, long-term goals and objectives, and recommended implementation strategies. As described in the Code of Virginia, the Comprehensive Plan is general in nature. Harrisonburg's Plan addresses a wide range of issues including but not limited to: land use, housing, education, transportation, recreation, the preservation of historic and natural resources, and economic development. The plan serves as a long-term guide for the community, and it helps City leaders with setting policies and decision-making.

So, basically, what do you want the City of Harrisonburg to be in 10 or 20 years? Discussions taking place and decisions being made right now will affect that future, and you have the opportunity to be a part of the conversation!

Better yet -- there are several Public Workshops coming up that will allow you to chime in on topics near and dear to your heart....

Education; Arts, Culture, and Historic Resources; and Community Engagement & Collaboration
Thursday, October 19 at 6pm
Lucy F. Simms Center

Environmental Stewardship & Sustainability; Parks & Recreation; and Community Infrastructure, Services, Safety & Health
Monday, October 23 at 6pm
Thomas Harrison Middle School

Economic Development & Tourism; and Revitalization
Monday, October 30 at 6pm
Thomas Harrison Middle School

Land Use & Development Quality; Neighborhoods & Housing; Transportation
Monday, November 13 at 6pm
Thomas Harrison Middle School

Workshops on October 19, 23, and 30 will run about two (2) hours. The November 13 workshop will run about 2.5 hours.


So, mark your calendars, and get involved in the discussions and decisions to help shape the future our our great City!

Also of note....

Lots of Q&A's about the Comprehensive Plan update can be found

here

.

General information about the Comprehensive Plan update can be found

here

.
OK -- Take 2 -- Based on some feedback, in smaller price increments this time....

Forget about what actually SELLS in any given timeframe, or even what is available FOR SALE at any given point in time.

Let's get down to what housing actually EXISTS in the City of Harrisonburg.

The graph above shows the number of single family detached homes (Use Code 006 in the City's property database) that exist in the City of Harrisonburg in (120 different price ranges. The homes are sorted into these price categories based on their 2017 assessed values.

So -- what surprises you?

If more single family homes are to be built in the City, what price range should they fit into?
OK, OK, that's probably not true -- Harrisonburg probably does not have an infinite need for student housing. Just consider my title, then, to be an intro to all of the alternative perspectives that have been shared with me since I wrote these two posts....

Does Harrisonburg need more Off Campus Student Housing?Does New College Student Housing Increase the Demands on Local Elementary Schools?

OK -- here goes -- all the reasons I might be wrong, and all of this new student housing might be OK, or even a good thing....

1. JMU is growing!

All of this student housing is necessary -- JMU is continuing to grow, and they are not building on campus fast enough for their growth, so the private sector must build and rent housing to students in order to meet that growing demand.

2. Denying growth just pushes it elsewhere.


If the City decided to stop permitting new student housing communities to be built, that would just push developers to build them in the County, or push students to live in otherwise owner occupied neighborhoods.

3. This is an affordable way to get workforce housing.


There isn't much truly affordable rental housing being built -- and older student housing complexes being effectively turned into workforce housing by virtue of students being attracted to new student housing communities is not necessarily a bad thing. It may be the most affordable way to create affordable or workforce housing.

4. Bring on the wrecking ball.


If even more student housing is built, the rental rates will fall even lower on the oldest complexes, devaluing those properties to the point where it will make sense to just knock them down and build new housing -- thus, eliminating the older, outdated housing.

5. How much regulation do you want "the government" to do?

If the government (planning commission, city council, staff) should start making judgement calls about how much student housing is too much student -- and thus regulating what landowners (and student housing developers) can and cannot do -- should they also start governing other segments of the private sector? Should they regulate how many hair salons exist? How many banks are permitted to operate? How many restaurants can open? How many Realtors can sell homes? :)

OK -- again -- I don't necessarily agree with all of the perspectives above, but I believe it is important to consider these counterpoints when thinking about how our community should be planning for the future as it pertains to student housing, land use, property taxes, schools, etc.

And, as I mentioned to a reader in response to their comments....

I don't know if new student housing projects should or should not be denied - but I think the local community needs to fully understand the impact of continuing to approve more student housing communities.

If older student housing communities become workforce housing, great, no problem -- but let's realize that this is the result of approving new student housing communities, and make sure that infrastructure (schools, for example) are in place for the new workforce housing that we have indirectly created.
Traditional logic would say no -- the construction of new college student housing in Harrisonburg won't increase the load on elementary schools, as most college students do not have elementary school aged children....

Going a step further, I would guess that some local government staff and elected officials MIGHT (?) use this traditional logic when thinking about whether to approve rezonings, or other approvals, for new student housing to be built in the Harrisonburg area.

But wait - what if the following sequence happens (thanks

Deb

, with some revisions)....

Shiny new student housing is built.
College students flock to the new living options.
Vacancy rates increase at older, run down student housing complexes.
Families start moving into older student housing complexes.
These families increase the elementary school aged population.

Local elementary schools have more students to educate.


I think we have seen this happen over the past 20 years in Harrisonburg, in cycles, as large quantities of student housing is built in waves.


And think about it, from the other direction, for a moment -- we all know that the local elementary school population is growing -- but why, and where? It's not as if local developers and builders are out building an extraordinary number of townhomes or starter homes for young families, causing an influx of new elementary school students. So -- if the elementary school population is rising, and it's not because of an increase in the stock of owner occupied real estate in Harrisonburg, then....

1. Perhaps this elementary (or K-12, really) school enrollment growth is, contrary to what we'd otherwise believe, a direct result of an increase in college student housing.

2. Perhaps we need to think about the fiscal impact of educating more elementary (and then middle and high) school students when we think about approving yet another student housing complex.

3. Perhaps, if building new student housing when we might not really need it, leads to increased demands on our local K-12 schools, then maybe we need to pay more attention to whether that student housing is needed.


Just some thoughts to ponder as we think about and plan for the future here in the City of Harrisonburg -- and Rockingham County.



With great regularity, potential buyers (either investors or parents of JMU students) will ask if a single family home can be purchased and rented to a group of JMU students -- often an intended group of four or more students.

I let them know that it will be no problem at all -- the adjoining property owners in the quaint neighborhood probably won't mind as long as the students aren't too bothersome -- and the City doesn't mind at all if their zoning ordinances are violated, so long as it's just "nice college kids"....

WAIT! NOT REALLY! READ ON!!!!


It seems that some buyers are really getting that feedback of "sure, it will be fine" -- though I'm not sure if they're getting it from their Realtor, or from someone else advising them in the transaction, or if they just aren't thinking about whether their planned use of a property is allowable.

The REAL answer, and the feedback that I ACTUALLY provide to my clients is....

1. We need to check to see how this property is zoned, and whether that zoning classification allows for that number of unrelated people to live in the property.

2. We need to check to see if there are recorded restrictive covenants for this neighborhood that restrict the number of unrelated people who live in the property.

A few notes....

1. Most single family homes in the City of Harrisonburg are zoned R-1 or R-2 and do NOT allow for three or more unrelated people (students or otherwise) to live in the property.

2. If a property has been used in a non-conforming manner (for example, four students living in it) since before the zoning ordinance was put in place, without a 24 month gap in the non-confirming us, it MIGHT be possible to continue to use the property in that non-conforming manner.

And, if #2 above is starting to get confusing, then we arrive at my main reason for writing today....

CALL

COMMUNITY DEVELOPMENT

TO UNDERSTAND ALLOWED USE OF A PROPERTY!

Yes, in fact, there are very helpful City staff in the

Community Development department

-- who can very quickly help you understand whether a property can be legally used as you intend to use it.

And it is imperative that you make this call BEFORE you buy the property, and even BEFORE you make an offer on the property!
Per a reader's request, I have updated this super-long historical context of real estate tax rates in the City of Harrisonburg.

This graph can be a bit deceiving in its attempts towards being legible -- the y-axis does not start at zero. As such, it makes some of the historical tax rates (around $0.60) seem closer to zero than they really are.

That said, the trajectory of the real estate tax rate over the past five-ish years is quite striking in a historical context.

OF NOTE -- the 2017 value ($1.025 per $100 of assessed value) is a proposed, not approved, tax rate.
Take a few minutes to fill out

this 19-question survey

about the Harrisonburg area that will ask you about yourself, your internet use and our shopping habits. This survey is being used to determine what gaps exist in what is being provided by local retailers, with the hopes of using the data to attract further retailers to our area and to enhance existing businesses.

Read on from the Daily News Record....

Survey Seeks Data To Lure Retailers

Olive Garden is here. Whaddaya want next?

That is one of the questions Harrisonburg and Rockingham County economic development officials want area residents to answer over the next 13 days to help provide data for a regional retail market analysis.

Community Land Use + Economics Group, an Arlington firm with experience in economic analysis, strategy and implementation, and business development, is compiling data local leaders hope can help them lure new retailers to the area and enhance existing businesses.

As part of that effort, city and county residents are being asked to complete a 19-question survey themselves, including internet use and shopping habits. Those completing the survey, available at surveymonkey.com/r/CVCRW6Y, are eligible to win tickets to Massanutten Water Park or $50 in downtown dollars.

The survey is being conducted to find out what local retailers are and aren't providing that residents want.

"What we really want to know is, 'Are you going elsewhere right now for retail services? Who are we losing to other markets? Why are they filling a need Harrisonburg is not filling?'" said Peirce Macgill, Harrisonburg's assistant director of economic development. "We want to find out what businesses residents are going elsewhere for, because they should be a target for the commercial brokerage community."

Michele Bridges, Rockingham County's economic development and tourism manager, said the information gathered can be used to let certain businesses know they have a market here or encourage existing retailers to carry specific items people buy elsewhere.

"It's really just to strengthen our retail experience here in the Harrisonburg-Rockingham County area," she said.

The analysis is a public-private effort that leveraged a state grant.

The Virginia Department of Housing and Community Development awarded the city a $15,000 Building Entrepreneurial Economies planning grant for the study. The city, county, James Madison University and Harrisonburg Downtown Renaissance combined to provide a $7,000 match, and the Shenandoah Valley Small Business Development Center has provided technical support.

In addition to finding out what local residents are buying elsewhere, Bridges said Rockingham is focused on information that can be used in the development of three major shopping areas: Stone Port Retail Plaza, the commercial space at Preston Lake, and the retail frontage at Rockingham Park at The Crossroads.

Those three commercial developments in the county's urban growth area represent significant, immediate opportunities to land retailers and grow Rockingham's tax base.

The Harrisonburg market's demographics are skewed, Macgill noted, by the high concentration of college students.

The city's median income, a key data point many retailers use in determining where to set up shop, is lower than the state average. That's deceiving, though, because many college students have cash to spend, so the market's strength is hidden somewhat by the top-line number.

"It's a matter of how can we better tell the Harrisonburg story beyond household income and what the traffic counts are," he said. "A lot of times, we're not on radar [of some retailers] to get a serious look."

Capturing information on what local residents are buying out-of-town, Macgill and Bridges noted, can be shared with city and county retailers that might be able to add the items to their shops. If area business already have the items, they can be alerted that they're losing part of the market.

The survey is the final stage of the analysis data-gathering process.

Already, Macgill said, about 800 JMU students have completed a similar survey. The consultant also spent two days here last month meeting with stakeholders and checking out the community.

The CLUE Group officials, Macgill said, left Harrisonburg with a potential marketing and development angle for Duke's Plaza.

"They were pleasantly surprised by the number of what appears to be immigrant-owned businesses in Duke's Plaza," he said. "They were intrigued at how we could take advantage of that, the immigrant niche businesses."

The final report from CLUE Group is due in late July. Macgill said an implementation grant has been applied for that would allow efforts to begin immediately to leverage the study's information into growth opportunities for local businesses.

Have you heard? There are more high school students to be taught in Harrisonburg than can readily fit inside of the high school!

There are three options being considered:

Built an Annex (+800 students, $48M)
Build an Addition (+800 students, $45M)
Build a School (+1300 students, $88M - $100M)


A rendering of the potential ANNEX from Mosely Architects....

A rendering of the potential ADDITION from Mosely Architects....

There are pros and cons of each option, but the High School Space Study Committee has recommended building a new high school.

But YOUR OPINION is wanted, needed, welcomed!

Click here to read up on the options, pros and cons.Click here to voice your opinion.
click the image above for a larger version of this photo

Construction is moving right along on Bluestone Elementary, being built on Garbers Church Road across from Harrisonburg High School.

Excerpts follow from an April 23, 2016 Daily News Record article....

"Bluestone is meant to alleviate overcrowding within the division, especially at Skyline and Thomas Harrison middle schools."


"Once the school opens in fall 2017, Kizner said that fifth-graders will no longer attend the middle schools and will instead continue attending their respective elementary schools."


"The $25.9 million facility will sit on 10.8 acres across the street from Harrisonburg High School and adjacent to Heritage Oaks Golf Course. It will be 112,000-square-feet and consist of three floors."


View the final Elementary School Redistricting Plan

here

.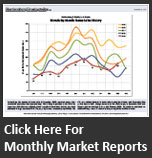 Subscribe

Receive notifications of new content on this blog, via e-mail or RSS reader.