Welcome! This blog tracks the real estate market in the Central Shenandoah Valley, featuring market data and analysis, an exploration of common buying and selling questions, and candid commentary on all things real estate.
If you are interested in discussing any of the topics on this blog, or the details of your specific real estate situation, call or e-mail me!
Fun
The video above (click it to go watch it) and the explanation below are brought to you by some creative and civic-minded youths in our community, who are a part of a FIRST LEGO League team known as

The Brick Dawgs

.

In August of this year, the City of Harrisonburg switched to a single stream trash collection system. Now residents can put all of their recyclables and trash together in the same container. It gets sent to a facility an hour away that sorts the trash from the recyclable material. This is a better system because now, much more of our trash will get recycled. However, there is a problem. When people put food waste or liquids in the trash, it makes it a lot harder for other things to be recycled. It degrades and ruins some of the recyclable materials, especially newspapers or cardboard boxes, and then they can't be recycled anymore. Also, food is 60% water, so this adds unnecessary weight and volume to the trash that the city has to collect and transport, which costs a lot more money.

In the past, the city has had a hard time educating residents about issues like this, because we have a changing population with the university, for example. So we are trying to help. We have made a stop motion video to educate people about not putting food and liquid waste in their trash and to tell people what they could do instead. We are trying to spread the word about this new system and what Harrisonburg residents can do to help.


Click here to watch their video

.
This Friday, 7:00 AM - 8:30 AM, you too can enjoy this delicious menu....

Roasted Butternut and Goat Cheese Quiche
Sweet Potato Pancake
Cornmeal Buttermilk Biscuit and Sausage Gravy
Apple Butter
Local Potato, Onion and Kale Hash
Granola with Honey infused Local Cream
Baked Apples
Wheat Rolls from Harrisonburg City Schools

Get your tickets now

-- this event sold out last year!
Night at the Museum

- presented by the

Explore More Discovery Museum

- was voted one of the best charity events in the Shenandoah Valley by Virginia Living Readers

This year, it will take place on

Saturday, December 5, 2015 @ 7 pm

.

This extraordinary gala event is just for grownups and will feature a seasonal silent auction, music, and a live raffle. Featuring a "taste of downtown" with delicious food and drinks from favorite downtown restaurants in the

downtown culinary district

.

Buy your tickets, or become a sponsor by visiting

iExploreMore.com/night
view a larger version

here

Have you seen these modern looking townhouses in Harrisonburg? Probably not - most people I asked about them had no idea what or where they are.

Loop Modern

are townhouses available for lease, located just off of Reservoir Street. Learn more over at

LoopModern.com

.
Don't miss Harrisonburg's SVBA Home Show this weekend!

Saturday: 9:00 AM - 6:00 PM
Sunday: 12:00 PM - 5:00 PM


Learn all about the MANY fun activities happening at this year's home show

here

.
Editor's Note:

In recent years, home sales figures reported on April 1 have been shown to be unusually inaccurate and only occasionally funny.
Doesn't this look like fun? You too can build a monstrous structure out of cans in this international charity competition called

canstruction

.

This event will take place in April at the

Shenandoah Valley Builders Association

's Home & Garden Show.

After the canstruction (get it? construction with cans) is complete, all of the food will be donated to the

Blue Ridge Area Food Bank

.

More details will be announced soon. If you are interested in having a team or being a sponsor of the event, please contact Charles Hendricks at

cbhendricks@thegainesgroup.com

.
You can now

pre-order Rocktown Food

, a 100-page, publication highlighting our local food culture, from restaurants and recipes to chefs and farmers. This professional publication is filled with stories and beautiful photographs that illustrate why downtown Harrisonburg is Virginia's first culinary district.

Rocktown Food

-- photographed by Brandy Somers, written by Kirsten Parmer and designed by Lynda Bostrom -- wraps the fascinating faces and flavors of downtown into a gorgeous volume, perfect for any food lover.

Read all about this exciting book online.

And

pre-order a copy

(or more than one) -- I ordered mine -- and you will receive it in time for giving it as a gift.
Tell your son or daughter to put on their architect hat -- it's time for the

SVBA Green Playhouse Design Competition

!

There are two categories of students, those in K – 9 and those in Grade 10 – post graduate. Students are welcome to participate as an independent project, class project, or just for fun.

The designs created should be shown on a 24" x 36" poster board, scale drawings, and / or physical model.

The winning entry in each category will receive a $50 gift certificate to

Larkin Arts

and

one winning entry will be built

at the

SVBA Home and Garden show

on Saturday April 11, 2015.

The playhouse that is built will then be auctioned off to benefit the

Explore More Discovery Museum

in downtown Harrisonburg.

For those teachers wanting to use this in their class but a little unsure of how to go about the design process,

Harrisonburg architect, Charles Hendricks

can assist getting your class started. Simply contact him to schedule a time to visit your group.
Click here to buy tickets

for this extraordinary gala event...just for grownups at the

Explore More Discovery Museum

.

Featuring a "taste of downtown" with delicious food and drinks from the

Downtown Dining Alliance

!

"Play" it Forward Raffle


When you purchase event tickets, be sure to get your raffle tickets, too! Drawings will be held on Dec. 6 and you could win $1000, $500, $250 cash prizes.
Don't miss this amazing show, taking place on September 18 - 20.

Thursday, September 18 @ 7:00 PM
Friday, September 19 @ 7:00 PM
Saturday, September 20 @ 2:00 PM

All shows will take place at Eastern Mennonite High School, and

tickets can be purchased online

.

PLUS...you have the opportunity to Bring the World into Your Home!

Host a member of the cast to connect with other countries and cultures, share your community and local traditions, and receive two complimentary tickets to the show. As a host family, you are simply asked to provide a bed, breakfast and dinner and limited local transportation.

If you are interested in hosting a cast member (Sept 15 - 22) please contact Jennifer Carson at 712-541-9880 or

jcarlson@upwithpeople.org

.
JMU students, faculty and staff will now be able to get their favorite caffeinated beverage on the run via a Starbucks truck that will be rolling through JMU campus this year.

Starbucks has partnered with three universities as a trial of this new concept: James Madison University, Arizona State University, and Coastal Carolina University.

Per the

news release from Starbucks

....

The new truck, a pilot mobile service coming to three college campuses this fall, offers a menu of drinks and food nearly identical to what customers would find in their neighborhood Starbucks stores.

The Starbucks mobile truck can move to various locations on campus throughout the day, making it convenient for students and faculty to grab a snack or beverage. While hours will vary on each campus, trucks are able to adjust business hours to suit the needs of their customers, in some cases staying open later than a dining hall.


The Starbucks truck will start operating at JMU on August 25. The photo above is a photo from Starbucks -- but I'm eager to see what the actual truck looks like on JMU campus. If you see it in action, email me a photo of it to

scott@HarrisonburgHousingToday.com

.
Find your next book to read in one of Harrisonburg's "Little Libraries" as described in today's Daily News Record....

The miniature libraries, begun in Wisconsin in 2009, have become pop¬ular side¬walk staples around the county. When a visi¬tor takes a book, they are expected to leave one in its place.

Rosalind O'Brien, creator of Sus¬tain Hburg, finds the Little Free Li¬braries concept to be inspirational. "I think it's a great example of people sharing and connecting with each other in an unstructured way," she said in an email.

"So much about our lives is bound by rules, and involves expectations of getting something back for what we give." In contrast, O'Brien said, the libraries allow people to use them as they see fit.


For more information....

Read about Harrisonburg's Little Libraries on

Sustain HBurg

.

Locate the Little Libraries on this

interactive map

.

Read today's full

Daily News Record article

.
Sign (your child) up for the first ever Youth Try-athlon in Harrisonburg to take place on August 9th. My son, Luke, will be competing, and I hope to see many of you and your kids out there as well.

Per the

City website

....

This new program is geared toward being a fun non-competitive introduction to triathlons. The emphasis is completion over competition. All finishers will receive an event medal. There will be two age groups for this event, ages 5-9 and ages 10-14.

This event will take place on Saturday, August 9 starting in Westover Park. The swim portion will take place in Westover Pool (5-9 swim 50 meters, 10-14 swim 100 meters); the run and bike portion will take place in Westover Park and the surrounding neighborhood. Maps of the run and bike course will be below.

$20 per child, registration deadline is August 1, 2014.


Sign up today at

http://www.harrisonburgva.gov/athletics

.
I serve on the Board of Directors for the

East Rockingham Recreation Association Pool

, a membership based pool on Shen Lake Drive. If you live in the County and are considering how you'll spend your hot summer afternoons and evenings, consider joining

ERRA Pool

.

Last night we were packing up the pool cover and continuing to prepare for opening day, which is this Saturday. You can join ERRA Pool online

here

.

(click on the images above for larger versions of the photos)
What do these street names have in common? What is their connection?

Traveler
Lucy Long
Brown Roan
Ajax
Richmond

They were all names of General Robert E. Lee's horses!

A bit more of the story can be found here....


Although Traveller was General Lee's favorite horse, Lee did use other horses during the course of the Civil War. When Lee purchased Traveller, his stable already contained two horses, Richmond and Brown-Roan.

Two other horses, Lucy Long and Ajax, joined Lee's stable after he purchased Traveller.

Search for homes in Highland Park here.


Thanks for the heads up, Mary Kaye!


You can now go back in time with Google Street View, exploring how Harrisonburg's streetscape has changed over the years. Above, you will note the

changes on Grace Street

.

Court Square also has a new look, with the transformation of 1 Court Square into the offices for Harrisonburg City Public Schools.

The historical Street View data goes back as far as 2008 for some areas in Harrisonburg.

How do you explore this fun historical drive through Harrisonburg? When you are in

Google Street View

, just click on the clock icon shown above to select a different time frame.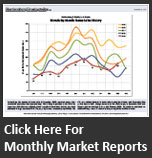 Subscribe

Receive notifications of new content on this blog, via e-mail or RSS reader.