Welcome! This blog tracks the real estate market in the Central Shenandoah Valley, featuring market data and analysis, an exploration of common buying and selling questions, and candid commentary on all things real estate.
If you are interested in discussing any of the topics on this blog, or the details of your specific real estate situation, call or e-mail me!
Economy
The Harrisonburg and Rockingham County area should see plenty of new jobs over the next few years, according to a presentation by Brian Shull (Harrisonburg's Economic Development Director) and Dennis Burnett (Executive Director of the Shenandoah Valley Partnership).

Read all about it in

this Daily News Record article

that was a follow up to Brian and Dennis' presentation to earlier this week. An excerpt follows....

The health care and social assistance sector is poised to add about 700 jobs through 2016, Brian Shull, the city's economic development director, told members of the Rotary Club of Harrisonburg at their Monday meeting.

That was more than the next two highest growth sectors — educational services with about 350 jobs and retail with about 325— combined.

Construction and transportation and warehousing were the only other sectors projected to grow by more than 175 jobs in the next year and a half, with about 280 and 215 positions, respectively, according to Chmura Economics and Analytics.



PROPOSED GROCERY STORE ON HOLD


Per today's Daily News Record, the grocery store proposed to be built on the corner of North Main Street and Mt Clinton Pike may not be built after all -- or at least, the rezoning request has been put on hold.

Read more in today's Daily News Record

.



DOWNTOWN HOTEL & CONFERENCE CENTER DISCUSSED AGAIN

Plans for a Hotel and Conference Center intended to be built for downtown Harrisonburg as a partnership between a private developer, JMU, and the City of Harrisonburg may be coming back to life. The matter will be discussed anew at Tuesday's City Council meeting. Here's the history of this topic, including an article from last Friday....

CITY DOG PARK OPENS

Stop by Smithland Road to visit the new City Dog Park, or read all about it in last week's

Daily News Record article

.
If Hotel Madison is built in the location shown above, it is likely to be without any financial support from the City of Harrisonburg.

A private developer, JMU and the City of Harrisonburg have been negotiating for months on details of a potential partnership between the three entities to build a hotel and conference center on the site shown above -- but that deal has now apparently fallen apart.

The developer was asking for $10 million towards the conference center construction, which would be a part of the overall $40 million cost of the entire project.

Per today's Daily News Record article, after nearly every detail was in place, the City made a few changes to the draft memorandum of understanding, and the JMU Foundation could not agree to those changes.

The developer indicates that the project will not be able to move forward without the now unlikely private-public partnership.

Read more in

today's Daily News Record article

, or catch up on how this all played out....
Per NerdWallet,

Harrisonburg is Virginia's fastest growing City

.

Set in the Blue Ridge Mountains in northwestern Virginia, Harrisonburg's 32.1% income growth, plus growth in population and jobs sent it to the top of our list. The area has a farming tradition, but science and academics are now leading industries in town. DBT Data operates a cyber integration center in Harrisonburg and SRI International, a bioscience research corporation, recently expanded its offices in town. The area is also home to James Madison University, which has an enrollment of more than 18,000 students per year. City planners project that Harrisonburg will claim more than 60,000 residents by 2030. In preparation for new residents and future growth, the city is following its Harrisonburg Downtown Renaissance plan to make downtown Harrisonburg a destination for the region and an engine of economic growth. The whole city's pitching in- volunteers have logged more than 85,000 volunteer hours so far on the project.


Per the Harrisonburg-Rockingham Chamber of Commerce,

we are also one of the top 20 emerging metro areas

.
As suspected a few years ago, the location of the new hospital (now

Sentara RMH Medical Center

) did indeed bring with it plenty of additional commercial (and residential) development in its immediate vicinity.

Earlier this week, the Board of Supervisors approved a rezoning request for "Coffman's Corner" -- a new commercial development intended to be developed at the intersection of Stone Spring Road and Port Republic Road, and with frontage on Ridgedale Road. It is a small, and somewhat irregularly shaped piece of land, so much so that it won't have a VDOT road system -- it will have private roads, maintained by a Property Owners Association.

County staff approved this rezoning in February 2014, and the Planning Commission on March 4, 2014. This property is across the street (more or less) from

The Reserve at Stoneport

, an upscale apartment complex currently being constructed.

Per the developer's narrative....

The main entrance to this development will be off of Ridgedale Road -- and no connection to Port Republic Road will be available.


The owner intends to provide a commercial development with businesses interconnected with sidewalks and landscaped such as to create a community.


It is expected that development plans will proceed very soon with surveying and engineering design, with construction started in late 2014 with sites ready for development by early/mid 2015.


A letter of intent to purchase and build a bank has been submitted that was conditional upon rezoning.

Learn more....Board OKs Land For Development

(Daily News Record, March 28, 2014)

Details from the Rockingham County Board of Supervisors Agenda Packet
Context is everything --- and the map above provides a great snapshot of major developments taking place over the past seven years (2007-2013) in downtown Harrisonburg.

Exciting times for downtown Harrisonburg!

Click here

for a larger version of the map above.

This map is from the

Harrisonburg's Downtown Streetscape Plan

, a 36 MB, 89-page PDF that can be found

here

.
If you've been wondering what is being built on the corner of East Market Street and Country Club Road, wonder no longer. A fifth McDonalds location is being built in the previous location of First Bank and Trust Co. Read more via the

Daily News Record

.

The former Dave's Downtown Taverna building, an enormous 6,500 square foot building in downtown Harrisonburg will soon house a new restaurant being opened by the owners of the

Byers Street Bistro

and

Sauced

in Staunton and

The Palms

in Lexington. Read more via the

Daily News Record

.

Finally, the Kmart on University Boulevard will be closing in June. Read more via the

Daily News Record

.
Click here

to download the Harrisonburg Rockingham MSA Community Profile from the Virginia Employment Commission, current as of 02.21.2014.

Or,

click here

to go download a variety of other community profiles.
It

sounds like

Staunton's Byers Street Bistro may be expanding to Harrisonburg --- into the downtown building previously occupied by Dave's Taverna.

Learn more about Byers Street Bistro

:

website

|

facebook
There are plenty of tech startups creating their homes in Downtown Harrisonburg, including....

Brian Shull, the city's economic development director, sees it as an upward trend that's helping to further diversify Harrisonburg's economy and provide good jobs.

"It's a unique story that we have so many tech firms sort of clustering in the downtown Harrisonburg area," he said. "That really creates some neat synergy, and I think we're starting to build a culture of entrepreneurship and innovation that I think will encourage others into venturing to starting a new business."


Read the entire Daily News Record article here....

A CULTURE OF ENTREPRENEURSHIP

A 205-room hotel and 21,000 SF conference center might be built on South Main Street between Grace Street and Cantrell Avenue through a public-private partnership. This $40 million project could result in over $1 million in tax revenues for the City during its first year of operations per a feasibility study recently provided to the City. The City of Harrisonburg is being asked to pay for $10 million of the project, which would cover the cost of the conference center. The developer would build the hotel and conference center on JMU-owned land in the location described and shown above.

As a side note, this is being described as a downtown hotel and conference center --- though the corner of Cantrell Avenue and South Main Street doesn't quite seem downtown to me --- or to the creators of the

downtown maps

.

Read more about this project....
Featured Home:

1787 Broadridge Drive, Harrisonburg, VA

I just published my monthly report on the Harrisonburg and Rockingham County real estate market -- and despite a slower than expected November, the full year of home sales data is still looking great.

Click here to download the 28 page PDF

,

click here to read the full report online

, or scroll down for some highlights.

As shown above, November was a month of mixed indicators....

The 38% November-to-November decline in the pace of home sales was at least partly due to a sales oddity last November -- (22) $33K condos were sold via one transaction but were reported as 22 transactions. This makes November 2013 closings appear to be lower, in comparison, than they really are.


Year-to-date sales pace is still well ahead (+14%) of last year.


The significant (+23%) November-to-November increase in median sales price is because last November's median price was dragged down by (22) $33K home sales.


Year-to-date figures still show an overall 2% improvement in home values based on properties selling last year and this year.

It is taking less time (-15%) for homes to sell this year as compared to last year.




Contracts declined rather unexpected in October, which could have been a slowing down of our overall housing market after a fantastic first 10 months of the year --- but with a bit more data to now work with, I believe contract numbers were low in October due to buyer uncertainty during the temporary federal government shutdown. As shown above, November contracts bounced back, showing a 57% improvement over last November.




Inventory levels continue to decline in Harrisonburg and Rockingham County, with only 584 properties currently on the market --- a 22% decline from two years ago, and a far cry from the 1,000+ properties on the market a year or so before that. These declines in inventory are helping to balance the market between buyers and sellers.


There is a LOT more the full report, so click here to download the full

December 2013 Harrisonburg & Rockingham County Real Estate Market Report

.

An Important Caveat:

Yes, our overall housing market is improving. But no, that does not apply equally to all price ranges, locations and property types. We can chat about your specific property to see whether that segment of the market is performing better or worse than the overall market.

And as always, if you're interested in talking to me about buying a home in Harrisonburg or Rockingham County.....or if you are interested in selling your current home.....just drop me a line by email (

scott@HarrisonburgHousingToday.com

) or call me at 540-578-0102.
As published in this month's Shenandoah Valley Business Journal....

The Harrisonburg and Rockingham County area have long enjoyed a stable and diverse local economy anchored by some of our area's largest employers. Those include

James Madison University

,

Rockingham Memorial Hospital

,

Cargill

,

RR Donnelley

,

Massanutten Resort

,

Merck

,

Rosetta Stone

,

Eastern Mennonite University

,

Miller Coors

,

Dynamic Aviation

and

White Wave

.

The wide variety of employment sectors represented in our local area has provided stability to our overall local economy, which in turn has helped our local housing market remain more resilient than many around the country.

Our current unemployment rate (5.3 percent) is well below the national rate (7.3 percent) and that difference was even more pronounced three short years ago when our local unemployment rate was 6.5 percent compared to the U.S. unemployment rate of 9.5 percent.

Our relatively low local unemployment rate has kept foreclosures from becoming too significant of an issue in our local market.

While there have been more foreclosures than normal in recent years, they have tapered off over the past year.

Between 2000 and 2007 there were only between 50 and 100

foreclosures

in any given year in all of Harrisonburg and Rockingham County. This jumped up to a peak of 270 foreclosures in 2010, but has since declined to only 181 in the first 10 months of 2013.

With fewer people losing their jobs in the economic downtown, we saw fewer people losing their homes to foreclosure. We also did not see as large of a real estate bubble that could have caused more local homeowners to be underwater on their mortgages.

The most significant increases in home values in this area happened between 2002 (median price = $136,000) and 2006 (median price = $227,000). Home values shot up 67 percent during this four-year period, which was certainly not a sustainable rate of growth.

However, due largely to the stability of our local economy, we did not largely enter into the declining spiral of rapidly increasing foreclosures paired with rapidly decreasing home values. In the following five years 2006 to 2011 our local home values declined only 18 percent from $226,000 to $186,000.

Since that time, we have seen home values start to increase again.

If there had been greater turmoil in employment in our local area, more people would have lost their homes to foreclosure, which would have dragged home values down even further, as experienced in many larger metropolitan areas.

The strength and diversity of our local economy have helped us to weather many storms in the past, including the recent collapse of the housing market in the United States and ensuing struggles in the U.S. economy.

As economic indicators start to trend more positively, our local area seems poised to continue to grow and diversify.

Exciting new projects such as

Innovation Village @ Rockingham

will likely continue to spur on our local economy, providing further stability for our local housing market for years and decades to come.
The new Rockingham Memorial Hospital (now

Sentara RMH Medical Center

) recently built the

RMH Funkhouser Women's Center

and is now expanding again.

The Sentara RMH Orthopedics Center and Advanced Imaging Services will be a new, free-standing, two-story, 52,000 square-foot facility that is planned to open in September 2015, located next to the Funkhouser Women's Center.

"We are pleased to have an extremely talented staff of medical professionals who are able to offer a comprehensive range of high-quality orthopedic services to our growing community," said Carrie Willetts, program director for Orthopedics, Sports and Spine Services. "The increasing need for these services, and our expansion of staff to meet the growing need for them, led the Sentara RMH Board to approve construction of this new facility."


Read more about this exciting addition at RMH

here

.
An

auction was scheduled

for

University Fields

back in September -- and now we know who purchased the property.

Vesper Holdings

, a real estate investment firm in New York City, purchased University Fields for $19 million on October 28th.

Five million dollars of capital expenditures are planned including renovating the interiors of the apartments, clubhouse and amenities as well as enhancements to the exteriors of each building and technology upgrades.

Pertinent details about University Fields....

1,152 bedrooms
(22) three-story buildings
Built on a 23.55 acre site.
Entirely four bedroom units, between 1,100 and 1,200 SF

Read the entire press release here.


Read today's Daily News Record article here.



View many more local economic indicators here:

HarrisonburgHousingMarket.com
Mortgage interest rates have stayed relatively stable over the past few weeks, despite the shenanigans going on in Washington.

The current average rate for a 30-year fixed rate mortgage is 4.28%.
Virginia is the best state for business, as ranked by Forbes Magazine for 2013.....

"Our study looks at six important factors for businesses: costs, labor supply, regulatory environment, current economic climate, growth prospects and quality of life. Virginia is the only state to rank in the top five in four areas—only missing on costs and growth prospects."


Read more here at Forbes.com

.
A private developer (

dpM Partners, LLC

) is proposing to build a hotel and conference center in Downtown Harrisonburg. The $40M project would be (per the proposal) paid for with $9.5M of public funds towards the 18,180 SF conference center.....and the remaining $39.5M of private funds would help build the remainder of the project to include a 205-room hotel and a restaurant.

Thus far.....

And the latest update is that the developer will likely be ready to present the detailed plans (and feasibility study) to City Council by early summer. Read today's DNR article for more details.




White Waves Foods

is expanding its Mount Crawford facility, with a recently announced $70M investment. This project will double White Wave's warehouse space, create three new product lines, and add 36 jobs.

Products from the brands shown above (Silk, International Delight, Horizon Organic and Land O Lakes) are all manufactured in the Mount Crawford facility.

Click here to learn more from the

April 19, 2013 DNR article

.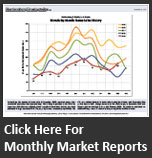 Subscribe

Receive notifications of new content on this blog, via e-mail or RSS reader.