Welcome! This blog tracks the real estate market in the Central Shenandoah Valley, featuring market data and analysis, an exploration of common buying and selling questions, and candid commentary on all things real estate.
If you are interested in discussing any of the topics on this blog, or the details of your specific real estate situation, call or e-mail me!
Opportunity
Dawn at Heritage Estates, December 2016

Only a select few building lots remain at

Heritage Estates

, an active adult (55+) community located on the West side of Harrisonburg on Garbers Church Road.

Heritage Estates boasts superb

French Country architecture

with flowing interior floor plans that are wonderful for entertaining. You'll also enjoy spectacular views of the Blue Ridge Mountains, the

golf course immediately beside Heritage Estates

, the community swimming pool, and a

maintenance-free lifestyle

.

Check out the remaining building lots

here

-- each grouping offering a slightly different vantage point on the community, the pool, the mountains, etc.

For more information on Heritage Estates, visit

HeritageEstates.us

or

email me

to set up a time to meet at the model home.
Mortgage interest rates were historically low a year ago, though they around 3.86%. Now, they are REALLY low, with the current average of 3.48%. But at the end of the day, they have been at or below (or just barely above) 4% for the past 12 months -- which means that it has been a fantastic year to lock in one's monthly housing costs.

But, will the interest rate be rising in December or January? There is some talk that the Fed will increase the "Fed Funds Rate" in December, which could lead to an increase in mortgage interest rates.

Oh, and just to put things in a slightly larger context, here is an illustration of average mortgage rates over the past three years....
Maybe mortgage interest rates will never rise??? I have been thinking they would rise for quite a while now (years) but they just keep getting lower. Today's average rate of 3.43% is an absurdly wonderful opportunity to lock in your monthly housing costs at extremely low levels.

Now, admittedly, Janet Yellen (US Federal Reserve Chair) has indicated that rates

could go up soon

.

But until then, enjoy the low rates. If you're buying in the next 6 to 12 months, right now (or soon-ish) could be an especially opportune time to lock in your mortgage interest rates.

Oh, and here are today's rates in a longer context, of the past three years....
Are you considering a career in real estate in the Harrisonburg area? If so, let me know if you'd like to get together at some point to discuss what it is like to work as a Realtor in this area.

I love my career, and would be happy to chat with you to try to help you figure out whether it could be a good fit for you. Coffee is on me -- just email me at

scott@HarrisonburgHousingToday.com

.

PS. If you don't conclude that real estate is the career for you, it might be worthwhile chatting with

Kyle

at

HarrisonburgCareerCoaching.com

for further guidance.
Opportunities like these do not come along every day. A beautiful house located immediately adjacent to Lake Shenandoah has just been

listed for sale

.....

Enjoy privacy, views and direct access to Lake Shenandoah from this well maintained Lake Pointe home with a full lower level apartment! This home offers spacious one-level living with a living room with fireplace, an eat-in kitchen, formal dining room, office, master suite, two additional bedrooms and a full bath plus an rec room (with laundry room) all on the main level. The lower level features an expansive family room with full bathroom, plenty of unfinished storage space PLUS a complete one bedroom apartment with living room, kitchen, dining area, bedroom, bathroom and clothes washer/dryer! Don't miss the immaculate, oversized garage, and the large custom-built deck looking out to the 1+ acre yard, Lake Shenandoah and Massanutten peak!


Find out more about this beautiful new home by visiting the property website....

Or, by walking through the home online....

Or by reviewing the floor plans....
One way for investors to identify the best deals in Harrisonburg is to compare the list price of each active listing to its assessed values.

To make it super easy for you (and any other aspiring investors) I have created

BestDealsInHarrisonburg.com

which features properties that are being offered at a low list price compared to their assessed value. This is likely to mean that they are a "good deal" -- though if their assessed value happens to be high (relative to their market value) then the deal won't be as sweet.

As always, consult a Realtor (such as myself) for expert advice on whether any particular property really is a great deal.

BestDealsInHarrisonburg.com

is simply shuffling some good prospects to the top of the pile for your consideration.

What are you waiting for? Go check it out at

BestDealsInHarrisonburg.com

.
Well -- there has never been a better time to lock in an interest rate this year than RIGHT NOW! The average 30-year fixed mortgage interest rate has continued to drop over the past month, to the current average rate of 3.54%.

Perhaps it's silly, but I don't even have "rates will be going up soon" as a part of my vocabulary anymore. I said that for years (because that is what everyone assumed) and I was wrong, year after year. Sure, rates would go up a bit, but they'd then come right back down a few months later.

So -- buyers, rejoice! If you are buying now/soon, you can lock in a super low mortgage interest rate on your mortgage!
Fear not -- cheap money is still available. By that, I mean that the interest you will pay on a new mortgage still remains at record low levels. The current average mortgage rate for a 30-year fixed rate mortgage is still at 3.58%, the same spot it was one month ago.

If I had to guess, I think we'll probably stay under 4% for the remainder of 2016. Crazy to imagine, I know, but that is my prediction. The low rates don't seem to be leaving very quickly.
Given continued low interest rates and some increase in home values, let's take a new look at the opportunities of buying versus renting.

RENT = $1000/m.

There are regularly options for renting a two-story townhouse in Harrisonburg for approximately $1000 / month in Avalon Woods, Beacon Hill, Stonewall Heights, Liberty Square, etc.

BUY = $865/m.

With a 95% loan, buying such a townhouse apparently may cost as little as $865 per month assuming a $140K purchase price and 3.875% interest rate per SunTrust Mortgage's

payment calculator

....

This shows an $135/month cost savings of buying instead of renting. If we then look at the difference between renting and buying over a five year time period, the advantages start to pile up.

As you can see, this builds a rather compelling case for buying instead of renting if you are going to be living in this potential townhouse for the next five years. Two other factors to keep in mind....

Your cost savings will potentially be even greater than outlined above based on your tax savings you will see each year because of having paid mortgage interest.


The analysis above does not factor in your closing costs when buying.


If you are renting a townhouse now, but suspect you will be living in Harrisonburg for the next five years, let's chat about what could make the most sense for your housing situation.
Mortgage interest rates have been at an average of 3.85 over the past 12 months. Fantastic, right?

But wait, they are currently hovering at 3.58%! Wow!

Perhaps this has been part of what has inspired

so many buyers

to sign contracts in recent months.
Money continues to be cheap. Mortgage money, that is. The average mortgage interest rate fell again (slightly) to 3.71%, after having risen for a few weeks. This is a good bit below the 12 month average of 3.853%. And, notably, interest rates continue to be below 4%, as they have been for most of the past year.

This is still a great time to lock in your long-term housing costs!
There seems to be a LEAP DAY SPECIAL on mortgage interest rates -- though the rates are diving down low, as opposed to leaping up high.

The current average mortgage interest rate (on a 30 year fixed rate mortgage) is an astonishing 3.62%. This is well below the average over the past year (3.86%) and in fact, is the lowest rate we have seen anytime in the past year!

Lock in your interest rate today -- and Happy Leap Year and Leap Day!
Many of my savvy investor clients wait for the winter months to acquire additional rental properties. Their reasons are pretty logical....

In the Spring/Summer/Fall they have to compete with more owner occupant purchasers.

In the Winter, many sellers are less hopeful about the likelihood of finding a buyer, and often are more flexible on price.

Of note -- this advice is most applicable to townhouse properties that might be purchased by investors or owner occupants. This does not necessarily apply to multi-family properties or student housing properties.

If you are looking for some advice on how to get started with real estate investing, check out HarrisonburgInvestmentProperties.com.



Fear not, interest rate watchers, while mortgage interest rates were on the rise -- climbing up above 4% at the end of December, they have now tumbled back down to 3.79%.

When the

Fed raised its key interest rates

, it seemed that mortgage interest rates might finally be leaving the sub-4% range for good.

Not so much.

It's anyone's guess where mortgage interest rates will end up in December 2016 -- but their recent trajectory (down, down, down) no longer has me worrying (as much) that we will see a steady increase through the year up to and beyond 5%.
So, after almost a decade,

the Fed raised rates

. What happened to mortgage interest rates? Per the graph above, not much has happened thus far. Rates have edged up a bit over the past few weeks, and have headed back into the 4-point-something territory, but we were there (and a bit higher) as recently as this past summer, so that's not necessarily new territory.

Maybe if we look back a bit further, we'll see that this rise to 4.01% is really disastrous?

Nope! If we look back over the past three years (2013-2015) we'll notice that there as a long time frame during those years (shaded in yellow) when the rates were above 4 percent.

So, we'll see where things go from here, but thus far, the Fed's actions do not seem to have resulted in an end to super low mortgage interest rates.
Who would have thunk it? Seriously!?!

When interest rates started rising from 3.65% in April up to 4.04% in June, it seemed that maybe, just maybe, interest rates were headed back up for good.

But no -- rates then generally declined, again, between June and November.

As shown above, for nearly all of 2015, interest rates have been between 3.75% and 4%. These rates are the average rate on a 30 year fixed rate mortgage.

Opportunities to finance your home purchase with a historically low (fixed!) mortgage interest rate continue -- perhaps on into 2016!
I know, I know, it's cold, you aren't thinking about being outside listening to great music and camping overnight -- but wait -- you should be! As of this morning (10AM) early bird tickets are now on sale for the Red Wing Roots Music Festival to be held on July 8 - 10, 2016 at Natural Chimneys.

It is definitely a highlight of our family's summer -- and I encourage you to make it a tradition in your summer as well.

Click here to go buy your early bird tickets via Eventbrite

.
Location, location, location. Build your new home in the Keister school district, immediately adjacent to Hillandale Park, where hiking and biking and other recreational opportunities abound. You will be in close proximity to the JMU campus and downtown Harrisonburg.

Three lots are being sold, as shown above....

1.44 Acres - $75K
1.599 Acres - $95K
3.099 Acres - $115K

Find out more at

SouthDogwoodDrive.com

.
This Friday, 7:00 AM - 8:30 AM, you too can enjoy this delicious menu....

Roasted Butternut and Goat Cheese Quiche
Sweet Potato Pancake
Cornmeal Buttermilk Biscuit and Sausage Gravy
Apple Butter
Local Potato, Onion and Kale Hash
Granola with Honey infused Local Cream
Baked Apples
Wheat Rolls from Harrisonburg City Schools

Get your tickets now

-- this event sold out last year!
The Shenandoah Valley is full of tremendous entrepreneurial spirit. Ideas 2 Inspire is an opportunity to hear the stories of local Valley leaders who give tirelessly of themselves to improve the lives of their friends and neighbors. This is an event that honors leadership, purpose, and passion. Come listen as local leaders share authentic, human stories about their efforts to make our community better.

Tuesday, October 20th

Court Square Theater in Harrisonburg

6:30pm

Admission: $10

Learn more at valleyi2i.com.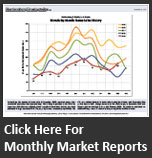 Subscribe

Receive notifications of new content on this blog, via e-mail or RSS reader.