Welcome! This blog tracks the real estate market in the Central Shenandoah Valley, featuring market data and analysis, an exploration of common buying and selling questions, and candid commentary on all things real estate.
If you are interested in discussing any of the topics on this blog, or the details of your specific real estate situation, call or e-mail me!
Opportunity
This Friday, 7:00 AM - 8:30 AM, you too can enjoy this delicious menu....

Roasted Butternut and Goat Cheese Quiche
Sweet Potato Pancake
Cornmeal Buttermilk Biscuit and Sausage Gravy
Apple Butter
Local Potato, Onion and Kale Hash
Granola with Honey infused Local Cream
Baked Apples
Wheat Rolls from Harrisonburg City Schools

Get your tickets now

-- this event sold out last year!
The Shenandoah Valley is full of tremendous entrepreneurial spirit. Ideas 2 Inspire is an opportunity to hear the stories of local Valley leaders who give tirelessly of themselves to improve the lives of their friends and neighbors. This is an event that honors leadership, purpose, and passion. Come listen as local leaders share authentic, human stories about their efforts to make our community better.

Tuesday, October 20th

Court Square Theater in Harrisonburg

6:30pm

Admission: $10

Learn more at valleyi2i.com.

For years now I have been thinking (and sometimes saying) that mortgage interest rates were certain to rose. From time to time they would rise, a bit, and then drop back down again. As you can see from the graph above, the current average rate of 3.76% is a good bit lower than where we were one year and two years ago.

These low interest rates continue to make it a very compelling time for buyers to buy -- they can lock in tremendously low housing costs at historically low rates.

Mortgage interest rates are sure to rise soon -- or wait, maybe they won't!
If you spend much time in downtown Harrisonburg, you've no doubt noticed that in recent years it's experienced a rebirth. Businesses are opening and thriving, events are drawing ever greater crowds, and the streets are full of people. How did this come about?

TODAY

, from 3:00—5:00, at the Capital Ale House in Harrisonburg, all are welcome to come and hear how Harrisonburg Downtown Renaissance (HDR) has transformed the city's downtown from so-called lost cause to national prominence.

We'll hear about it from Eddie Bumbaugh, Executive Director of Harrisonburg Downtown Renaissance and one of the primary architects of its transformation. Eddie's love for Harrisonburg's downtown has deep roots, starting in his childhood when his father ran a downtown business. He'll walk us through the branding insights and marketing strategies that are driving the new downtown.

WHERE

: Capital Ale House, 41 Court Square, Harrisonburg.

WHEN

: Tuesday, October 13, 2015, 3:00 - 5:00 pm. The program is from 3:30 to 4:30, with time for networking before and after.

COST

: $10 for non-members, $5 for AMA members and students. This gets you one free beer ticket!

HOW

: Buy your ticket at the door, or pre-register online

here

!
Night at the Museum

- presented by the

Explore More Discovery Museum

- was voted one of the best charity events in the Shenandoah Valley by Virginia Living Readers

This year, it will take place on

Saturday, December 5, 2015 @ 7 pm

.

This extraordinary gala event is just for grownups and will feature a seasonal silent auction, music, and a live raffle. Featuring a "taste of downtown" with delicious food and drinks from favorite downtown restaurants in the

downtown culinary district

.

Buy your tickets, or become a sponsor by visiting

iExploreMore.com/night
For the past few years everyone has been thinking, saying, predicting that interest rates would rise. We're going to get back to 6% -- maybe higher.

Or, maybe not.

Taking a look at average mortgage interest rates, as I do around the middle of each month, we find that we're still below four percent.

Thus, great opportunities still exist to lock in your housing costs at historically low levels relative to the interest rate on your fixed rate mortgage.

Let me know if you'd like a recommendation of a lender to speak with if you are considering a purchase or a refinance.

Here's to more low, low, super low interest rates!!!
Over the past three years (shown above) interest rates have fallen into three categories....

LOW: 4.5% - 5.0%
SUPER LOW: 4.0% - 4.5%
ABSURDLY LOW: 3.0% - 4.0%

As you can see above, interest rates have spent the most time in the ABSURDLY LOW category over the past years -- and apparently interest rates will be going up "soon, but not now" per a Washington Post article about the recent Federal Reserve meeting....


The Federal Reserve made few waves when its top brass met in Washington last month for their regular policy-setting meeting. Its target interest rate — pegged at zero since the financial crisis — remained unchanged, and the central bank's official statement offered few clues of when it might rise.

But the minutes of the July meeting, released Wednesday afternoon, show that Fed officials were busy making preparations behind the scenes as they inched closer to increasing the benchmark rate for the first time in nearly a decade. Many economists and investors think the Fed could move at its meeting next month. The minutes made clear that officials needed more data before deciding — but also that they wanted to ensure everything was ready to go if they did.


Read more in the full Washington Post article,

This is how the Federal Reserve is preparing to raise interest rates

.
Home buyers enjoyed mortgage interest rates below 4% for the first five months of this year -- and they even dropped as low as 3.6% in February. But after rates started rising in mid-April, they did not stop at 4% -- they kept on rising, and stayed largely above 4% for much of June and July.

But no longer! Just when you thought mortgage interest rates were going to keep on climbing, to 4.5%, 5%, 5.5%, 6% and beyond -- they dropped again! The average mortgage interest rate for a 30 year fixed rate mortgage has again been below 4% for the past two weeks.

Despite numerous false alarms of interest rates getting ready to go up, up, up over the past few years -- it still has not happened. I'm sure the rates will eventually go up, and yes, that will affect your monthly payment relative to your home's purchase price -- but for now, we can continue to enjoy these super (super) low interest rates below 4% -- yet again.
Mortgage interest rates (for a 30 year fixed rate mortgage) have varied from as low as 3.3% to as high as 4.6% over the past three years. Current rates are hovering right around 4% -- which is higher than they have been recently, but is still absurdly low within a longer-term context, providing buyers with a great opportunity to lock in their housing costs for the long-term.
Don't miss this exciting event taking place on July 22, 2015.

Find out more, and register, at

ValleyBusinessKeynote.com

.
If you are looking for bank owned properties (for sale) in Harrisonburg or Rockingham County, I would recommend starting at

HarrisonburgREO.com

. This provides a listing of all listings in the local MLS that are identiifed as bank owned (REO) properties.
30-Year Fixed Mortgage Interest Rates have edged up slightly over the past few weeks, to a national average of 3.84%. That means that there have certainly been lower rates in the past five months (shown above in yellow) but the current rates are better today than they were for the last seven months of 2014 (shown above in blue).

If you're buying soon, talk to a lender ASAP so that you are ready to lock in a rate once you have a contract on a home to purchase.
Well....after having edged up a bit a month ago, mortgage interest rates have headed back down, AGAIN.

If you're buying a home this Spring, it's an exciting time to lock in an interest rate. Imagine -- a 3.66% interest rate, available to you for the next 30 years.

We are still in historic times as to the (LOW) cost of money -- which provides LOTS of purchasing power for buyers in today's market.

Let me know if you are looking for some lender recommendations.
Fear not, you will still (likely) be able to obtain an interest rate below 4%. That said, rates have ended up a bit over the past month -- now close to 3.9%.
Average interest rates edged up last week (from 3.59% to 3.69%) but from a historical perspective, they are still ridiculously low....

Thus, the opportunity persists to lock in your housing costs at very, very low levels. Looking for a referral for a great local lender? Email me at

scott@HarrisonburgHousingToday.com

for several recommendations.
I recently created

HarrisonburgAssessments.com

, which analyzes the relationship between sales prices and assessed values. And then it hit me -- what if we compared list prices to assessed values -- might we find the best buying opportunities in and around Harrisonburg?

Introducing . . . . BestDealsInHarrisonburg.com!


Are the 30 properties on this new website REALLY the best deals in Harrisonburg? Possibly.

The properties featured on

BestDealsInHarrisonburg.com

are being offered at a low list price compared to their assessed value. This is likely to mean that they are a "good deal" -- though if their assessed value happens to be high (relative to their market value) then the deal won't be as sweet.

As always, consult a Realtor (such as myself) for expert advice on whether any particular property really is a great deal.

BestDealsInHarrisonburg.com

is simply shuffling some good prospects to the top of the pile for your consideration.

What are you waiting for? Go check it out at

BestDealsInHarrisonburg.com

.
As shown above, we are starting to see fewer foreclosures in Harrisonburg and Rockingham County.

With some regularity, I am asked by potential purchasers how they would go about buying a foreclosure. First, here is a

list of upcoming foreclosure sales

, but more importantly, below is a description of a few ways to buy what you might be thinking of as a foreclosure.

If you are in the market to buy a home, some of the properties you might be considering are foreclosures – but there are some distinctions to be aware of at different stages of the foreclosure process. It is possible to buy a home from the owner before they are foreclosed on even if they cannot pay off their mortgage – this is called a short sale. Or, you might buy a property at the courthouse steps when it is being auctioned – this is called a trustee sale. Finally, if a property does not sell at the auction, you can buy the property from the lender after they have taken ownership of the property – this is called a bank owned property or REO property.

SHORT SALES

: Some homeowners must sell their home, but market conditions won't allow them to sell it at a high enough price to be able to pay off their mortgage(s). In this example, a homeowner might have a $250,000 mortgage balance but can only sell the property for $230,000. As a prospective buyer, it is sometimes possible to purchase this type of a property through a process called a "short sale." In such an arrangement, the homeowner petitions their lender to accept less than the full payoff of the mortgage and in return to still release the deed of trust so that ownership of the property can be transferred over to you, the new owner. This can benefit the lender, as they skip the time delays and cost of the foreclosure process. This can also benefit the homeowner, as a short sale will have a slightly lesser negative impact on their credit as compared to a foreclosure. As a buyer, however, you must know that there are challenges to buying a property as a short sale. The biggest challenges of late seem to be the uncertainty of the purchase and the time table. Even if you and the homeowner agree to a price of $230,000, the homeowner's lender must still agree to accept that price – since it won't allow the homeowner to pay off their $250,000 mortgage balance in full. This process of waiting to hear back from a lender, and then complying with all of their various terms can sometimes take 60 to 120 days – or longer! Visit

HarrisonburgShortSales.com

for a list of potential short sale properties currently on the market.

TRUSTEE SALES

: If a short sale does not take place, and a homeowner is behind on their payments (or not making them at all), eventually the property will be sold by the lender on the courthouse steps. Buying a property at a "trustee sale" can be exciting, and can be a great opportunity – but there are challenges as well. If a property to be sold at a trustee sale is also listed for sale with a Realtor, you can usually view the property ahead of time by calling your Realtor. Otherwise, you will likely not have the opportunity to see inside the property before the trustee sale, and thus you will not know too many details about the condition of the property. Furthermore, your purchase of the property at the trustee sale cannot be contingent upon viewing the property, or inspecting the property. In this instance, you are purchasing the property in "as is" condition, regardless of what you then find out about the property. It is also important to note that many times the lender will have an opening bid at the trustee sale that is close to (or sometimes higher than) the amount that they are still owed on the mortgage. Thus, in the example above, they might make an opening bid of $250,000. As a result of this opening bid process, many (or most) properties available for purchase at a trustee sale are not great opportunities. Occasionally, a property will be foreclosed upon that has had a mortgage in place for many years, whereby the balance of the mortgage is much lower than current market value – these are great opportunities for a buyer. Visit

HarrisonburgForeclosures.com

for a list of upcoming trustee sales.

BANK OWNED PROPERTIES

: If you don't buy the property before the auction (as a short sale), and don't buy it at the trustee sale, you'll have a third opportunity to buy it once the bank owns it. These properties are called "bank owned properties" or REO properties ("real estate owned"). Oftentimes, the prices on these properties are quite realistic, if not under market value. It would not be atypical for a house such as the one mentioned above to come on the market after the trustee sale at a price of $210,000. In such an instance, you should expect to be buying the property in "as is" condition, and you will also be buying with a slightly different contract document. Most lenders have a long standard contract or contract addendum that spell out a variety of additional contract terms designed to protect them from any future liability – and rarely will a lender agree to have these contract documents changed in any way. As you can see above, oftentimes buying the property as an REO property is where the best opportunity lies. Visit

HarrisonburgREO.com

for a list of bank owned properties currently on the market for sale.

When a home goes into foreclosure it is often for very sad and unfortunate reasons – such as the loss of a job – and I do not wish such circumstances on any homeowner. However, if you are a buyer in today's market it is important to be familiar with different methods for buying a property when it will be, is being, or has been foreclosed upon.
Here's my monthly updates on long-term mortgage interest rates and they (AGAIN!) have dropped over the past month. The average rate is now 3.66%. It is a great time to lock in your interest rate if you are buying a home!
If you're thinking of buying your significant other a house for Christmas (mostly a joke) you might want to lock in your mortgage interest rate NOW. 30 year fixed mortgage interest rates continue to linger below 4%, which will provide you with an excellent opportunity to have low monthly payments on that exciting Christmas gift. :)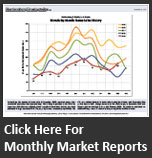 Subscribe

Receive notifications of new content on this blog, via e-mail or RSS reader.