Welcome! This blog tracks the real estate market in the Central Shenandoah Valley, featuring market data and analysis, an exploration of common buying and selling questions, and candid commentary on all things real estate.
If you are interested in discussing any of the topics on this blog, or the details of your specific real estate situation, call or e-mail me!
Opportunity
I promise I won't play-by-play this, but interest rates fell again this week, to an average of 3.92% for a 30-year fixed rate mortgage.

Wow!

If you're getting ready to buy, there is a compelling reason to do it now / soon to take advantage of these great rates.
For the very first time in 2014, the average mortgage interest rate is below 4% for a 30 year fixed rate mortgage. The national average as of yesterday was 3.97%.

The last time we saw interest rates in the 3%'s was in June 2013.
Tell your son or daughter to put on their architect hat -- it's time for the

SVBA Green Playhouse Design Competition

!

There are two categories of students, those in K – 9 and those in Grade 10 – post graduate. Students are welcome to participate as an independent project, class project, or just for fun.

The designs created should be shown on a 24" x 36" poster board, scale drawings, and / or physical model.

The winning entry in each category will receive a $50 gift certificate to

Larkin Arts

and

one winning entry will be built

at the

SVBA Home and Garden show

on Saturday April 11, 2015.

The playhouse that is built will then be auctioned off to benefit the

Explore More Discovery Museum

in downtown Harrisonburg.

For those teachers wanting to use this in their class but a little unsure of how to go about the design process,

Harrisonburg architect, Charles Hendricks

can assist getting your class started. Simply contact him to schedule a time to visit your group.
There aren't many new townhouses going up in Harrisonburg -- but

The Townes at Bluestone

is one example of a new townhouse development that is proving to be very popular with buyers.

These townhouses feature plenty of upscale features including:

Large (800+ SF) Floor Plan
Three Bedrooms

Hardwood Floors
Granite Counter Tops
Nine Foot Ceilings

The next set of townhouses with garages (Lots 98-101) is being released this week. A few price points to consider at The Townes include....

Townhouse with unfinished walkout basement - as low as $189,900
Townhouse with full finished walkout basement - as low as $203,650 (2400 total SF!)
Townhouse with single car garage - as low as $202,900

Find out more about The Townes at Bluestone....



Don't miss this amazing show, taking place on September 18 - 20.

Thursday, September 18 @ 7:00 PM
Friday, September 19 @ 7:00 PM
Saturday, September 20 @ 2:00 PM

All shows will take place at Eastern Mennonite High School, and

tickets can be purchased online

.

PLUS...you have the opportunity to Bring the World into Your Home!

Host a member of the cast to connect with other countries and cultures, share your community and local traditions, and receive two complimentary tickets to the show. As a host family, you are simply asked to provide a bed, breakfast and dinner and limited local transportation.

If you are interested in hosting a cast member (Sept 15 - 22) please contact Jennifer Carson at 712-541-9880 or

jcarlson@upwithpeople.org

.
Fixed mortgage interest rates keep declining....now to their lowest level thus far in 2014. The

average rate

for a 30-year fixed rate mortgage is now 4.1%.

If you are under contract to buy a home, it may be wise to lock in your rate now!
A new model home was just completed at

Heritage Estates

, an active adult community in Harrisonburg with a swimming pool and located adjacent to Heritage Oaks Golf Course.

Enjoy the photos below,

check out the entire set on Flickr

, and if you, or your parent(s) are considering a move and would be looking for a low maintenance home in a community with a swimming pool and friendly neighbors, let's meet over at the new model home at Heritage Estates so I can tell you a bit more about the community.

Learn more about Heritage Estates at

HeritageEstates.us

.
Fixed mortgage interest rates (30 year) continue their downward trend towards 4%. The average rate right now is an astonishingly low 4.12%.

If you're buying now, or soon, today would seem to be a GREAT day to lock in your interest rate!
Guess what, they largely don't exist....with one exception.

If you were a home buyer looking for a home

under $200K

with

everything on one level

.....and you wanted something

built in the past 20 years

so you wouldn't have too much maintenance, you wouldn't find many options.

Nearly all of

the properties

built in the past 20 years for less than $200K (with 2+ beds and 2+ baths) are two-story townhouses.

The one exception....

Founders Way Condominiums

.

These brand new 2 bedroom, 2 bathroom condos offer an open floor plan with upgrades including hardwood laminate flooring, granite countertops and more.

Check out some photos

here

and

here

.

Check out pricing and availability

here

.
This is a great time to lock in your interest rate if you haven't already done so! Mortgage interest rates have fallen over the past several weeks, and are now approaching 4%.
Mortgage interest rates seem to be QUITE stable between 4% and 4.5%. Let's keep them there! This continues to be a great time to buy relative to locking in your housing costs at historically low levels.

That said, you do need to

think about how much you should spend on your next home

. Talk to me, or talk to a mortgage lender, to get that conversation started.
Exciting news!


Townhouses are now for sale in Section 2 at

The Townes at Bluestone

, starting at $184,900.

You can see the location of the first two buildings, as well as the pricing,

here

, and you can view and download the floor plans

here

.

If you are looking for a NEW townhouse in the City of Harrisonburg, The Townes at Bluestone may be a great option for you.

Find out more at

TheTownesAtBluestone.com

, or let me know (540-578-0102) if you would like to meet me over at the model home to take a look at the community.
Mark your calendars, and plan to come out to the 2014 Home & Garden Show at the Rockingham County fairgrounds this Saturday and Sunday:

Saturday, April 12: 9:00 AM - 6:00 PM
Sunday, April 13: 12:00 PM - 5:00 PM

As Charles Hendricks notes, over at HarrisonburgArchitect.com....

The Home and Garden show is a great kick off to spring each year, giving you access to the best and brightest in the home industry in our area.

Find more more via Facebook.




A quick update on mortgage interest rates....


So far, mortgage interest rates are staying below 4.5%, other than for two weeks at the very start of this year.

These current rates (4.3% - 4.4%) are still WONDERFUL from absolutely ANY long term perspective.

Money is cheap --- if you're buying a home now, you'll be locking in your housing costs at historically low levels.
As shown above, we are starting to see fewer foreclosures in Harrisonburg and Rockingham County.

With some regularity, I am asked by potential purchasers how they would go about buying a foreclosure. First, here is a

list of upcoming foreclosure sales

, but more importantly, below is a description of a few ways to buy what you might be thinking of as a foreclosure.

If you are in the market to buy a home, some of the properties you might be considering are foreclosures – but there are some distinctions to be aware of at different stages of the foreclosure process. It is possible to buy a home from the owner before they are foreclosed on even if they cannot pay off their mortgage – this is called a short sale. Or, you might buy a property at the courthouse steps when it is being auctioned – this is called a trustee sale. Finally, if a property does not sell at the auction, you can buy the property from the lender after they have taken ownership of the property – this is called a bank owned property or REO property.

SHORT SALES

: Some homeowners must sell their home, but market conditions won't allow them to sell it at a high enough price to be able to pay off their mortgage(s). In this example, a homeowner might have a $250,000 mortgage balance but can only sell the property for $230,000. As a prospective buyer, it is sometimes possible to purchase this type of a property through a process called a "short sale." In such an arrangement, the homeowner petitions their lender to accept less than the full payoff of the mortgage and in return to still release the deed of trust so that ownership of the property can be transferred over to you, the new owner. This can benefit the lender, as they skip the time delays and cost of the foreclosure process. This can also benefit the homeowner, as a short sale will have a slightly lesser negative impact on their credit as compared to a foreclosure. As a buyer, however, you must know that there are challenges to buying a property as a short sale. The biggest challenges of late seem to be the uncertainty of the purchase and the time table. Even if you and the homeowner agree to a price of $230,000, the homeowner's lender must still agree to accept that price – since it won't allow the homeowner to pay off their $250,000 mortgage balance in full. This process of waiting to hear back from a lender, and then complying with all of their various terms can sometimes take 60 to 120 days – or longer! Visit

HarrisonburgShortSales.com

for a list of potential short sale properties currently on the market.

TRUSTEE SALES

: If a short sale does not take place, and a homeowner is behind on their payments (or not making them at all), eventually the property will be sold by the lender on the courthouse steps. Buying a property at a "trustee sale" can be exciting, and can be a great opportunity – but there are challenges as well. If a property to be sold at a trustee sale is also listed for sale with a Realtor, you can usually view the property ahead of time by calling your Realtor. Otherwise, you will likely not have the opportunity to see inside the property before the trustee sale, and thus you will not know too many details about the condition of the property. Furthermore, your purchase of the property at the trustee sale cannot be contingent upon viewing the property, or inspecting the property. In this instance, you are purchasing the property in "as is" condition, regardless of what you then find out about the property. It is also important to note that many times the lender will have an opening bid at the trustee sale that is close to (or sometimes higher than) the amount that they are still owed on the mortgage. Thus, in the example above, they might make an opening bid of $250,000. As a result of this opening bid process, many (or most) properties available for purchase at a trustee sale are not great opportunities. Occasionally, a property will be foreclosed upon that has had a mortgage in place for many years, whereby the balance of the mortgage is much lower than current market value – these are great opportunities for a buyer. Visit

HarrisonburgForeclosures.com

for a list of upcoming trustee sales.

BANK OWNED PROPERTIES

: If you don't buy the property before the auction (as a short sale), and don't buy it at the trustee sale, you'll have a third opportunity to buy it once the bank owns it. These properties are called "bank owned properties" or REO properties ("real estate owned"). Oftentimes, the prices on these properties are quite realistic, if not under market value. It would not be atypical for a house such as the one mentioned above to come on the market after the trustee sale at a price of $210,000. In such an instance, you should expect to be buying the property in "as is" condition, and you will also be buying with a slightly different contract document. Most lenders have a long standard contract or contract addendum that spell out a variety of additional contract terms designed to protect them from any future liability – and rarely will a lender agree to have these contract documents changed in any way. As you can see above, oftentimes buying the property as an REO property is where the best opportunity lies. Visit

HarrisonburgREO.com

for a list of bank owned properties currently on the market for sale.

When a home goes into foreclosure it is often for very sad and unfortunate reasons – such as the loss of a job – and I do not wish such circumstances on any homeowner. However, if you are a buyer in today's market it is important to be familiar with different methods for buying a property when it will be, is being, or has been foreclosed upon.
This event, held for one week in March and August every year, showcases the diverse culinary culture of downtown Harrisonburg's local restaurants - from Ethiopian to Greek to new Americana.

More than 25 restaurants and eateries feature tasty treats, combos and meals in 5 categories: sweets, breakfast, lunch, dinner and weekend brunch. A list of offerings is below.

Join the

Facebook event

and invite your friends to experience

Taste of Downtown

with you.

Click the image below for a larger version....
Are you interested helping to re-imagine what Grace Street might look like in an ideal context?

Join stakeholders from the community (residents, government, leaders, etc.) alongside JMU students, staff and faculty for the

Grace Street Project Community Design Charrette

.

Grace Street Project Community Design Charrette

Saturday, March 22, 9:00 AM - 4:00 PM

Icehouse 2nd Floor Collaborative Space

217 S. Liberty Street, Harrisonburg, VA

You will be joining JMU's Systems Design & Placemaking Course and facilitator Lindsay Kinkade (

Design RePublic

) throughout the day in sharing ideas, telling stories, collaborating and having fun! Learn about the past, present and future of Grace Street. Brainstorm develop and rapid prototype design ideas.

Plus, a musical interlude and a chalk street stencil workshop!

Free and open to the public. Refreshments will be served.

For Information or to RSVP contact

Audrey Barnes

(

barnesal@jmu.edu

) or

Elise Barrella

(

barrelem@jmu.edu

).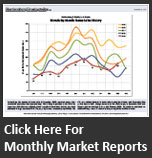 Subscribe

Receive notifications of new content on this blog, via e-mail or RSS reader.