Welcome! This blog tracks the real estate market in the Central Shenandoah Valley, featuring market data and analysis, an exploration of common buying and selling questions, and candid commentary on all things real estate.
If you are interested in discussing any of the topics on this blog, or the details of your specific real estate situation, call or e-mail me!
Archive for August 2008
No interior photos?
No need to visit that house!

Some sellers find it absurd that a buyer would have this mentality as they decide which homes to visit --- they assume that if a buyer is serious, they'll come see the house for themselves even if there aren't any (or very many) interior photos.

But buyers are smart, and make reasonable generalizations:

most homes without interior photos are hiding something

. Perhaps it is the awful condition of the home, or the hideous decor, or the tiny rooms. In most cases where only one photo exists for a house for sale, there is

something

that the seller doesn't want to have highlighted for the world to see.

And thus, as busy buyers pare down their list of homes to view, they will often assume the worst of houses that do not have interior photos.

Sellers -- you don't need to go overboard with how many interior photos are posted to the MLS or other web sites, but do include some interior photos so that prospective buyers can have at least some idea of what to expect.
Thanks to

Rich Hine at Preston Lake

for the tip about

discounted JMU football tickets

for the first home game on versus NC Central on Saturday, September 6th. With tickets at only $10 (for end zone seats), you won't want to miss what is sure to be a great game!

One of the many outstanding student athletes you'll see in action is

Rodney Landers

(pictured to the right). If you aren't sure who Rodney is, read this recent

Daily News Record article

, where a teammate is quoted as saying:

"He's Rodney Landers . . . He can score a touchdown on any play he has the ball in his hands. He's Rodney. That's all I can say."

Buy your JMU football tickets today!

And

GO DUKES!
I often have conversations with people considering their first home purchase who want to first get an idea of how much they would have to pay for housing on a monthly basis. I have devised an Excel mortgage calculator that I can use to give them a rough idea, or I recommend that they call a lender to get pre-approved.

But --- for those of you looking to get just a rough idea, at a few price points, here are some examples of monthly housing costs...

The condo or least-expensive townhomes in Harrisonburg ($125K)
There are not very many options for housing below $110K in Harrisonburg, but there are some between $120K and $130K. We'll assume a price in between of $125K.
100% financing = $856/month ($0 down payment)
97% financing = $833/month ($4K down payment)
92% financing = $795/month ($10K down payment)
All of these estimates include taxes and insurance, and are based on a 30-year mortgage with a 6.25% interest rate.

The new-ish, starter Harrisonburg townhome ($158K)
There are quite a few two-story townhomes on the market right now built in the last five years, priced between $152K and $165K, located in the City of Harrisonburg. We'll assume a price somewhere in between, of $158K.
100% financing = $1,084/month ($0 down payment)
95% financing = $1,035/month ($8K down payment)
90% financing = $986/month ($16K down payment)
All of these estimates include taxes and insurance, and are based on a 30-year mortgage with a 6.25% interest rate.

The entry-level Harrisonburg single-family home ($190K)
While there are some single family homes priced below $190K, there are quite a few more options between $180K and $200K, again located in the City of Harrisonburg.
100% financing = $1,302/month ($0 down payment)
90% financing = $1,185/month ($19K down payment)
80% financing = $1,069/month ($38K down payment)
All of these estimates include taxes and insurance, and are based on a 30-year mortgage with a 6.25% interest rate.

BUT....DON'T FORGET ABOUT THE TAX SAVINGS!

If you're renting now, you should also consider the tax savings of buying a home. All of the interest you pay on your mortgage can be deducted from your income for tax purposes.
$125K @ 97% financing = $158 tax savings per month
$158K @ 95% financing = $195 tax savings per month
$190K @ 90% financing = $223 tax savings per month
These tax savings aren't realized until the end of the year, but if you factor in these monthly savings, the effective monthly housing costs (including property taxes, home owners insurance and the tax savings) would be...
$125K @ 97% financing = $675/month
$158K @ 95% financing = $840/month
$190K @ 90% financing = $962/month

And...one final disclaimer...I am not a lender, nor do I offer any type of financing. E-mail or call me and I'd be happy to recommend a few lenders to you.
A few weeks ago I posted my

Harrisonburg & Rockingham County July 2008 Real Estate Report

. Below is a similar report issued by my company (Coldwell Banker Funkhouser Realtors). Slightly different analysis -- and definitely interesting to review. (click the image for a PDF)

Generally speaking, home sales are down, but prices are up!
As I regularly mention, even though home sales are down in this area (the number of properties being sold) -- median and average prices are staying steady or increasing slightly. And yet, there is an interesting phenomenon going on that I have observed several times lately in different neighborhoods in Harrisonburg...

Two-story (1300 SF +/-) townhomes in the City of Harrisonburg have appreciated drastically over the past five years. They were selling for around $99k five years ago (Jan-Jun 2003), and they have been selling for around $160k this year (Jan-Jun 2008). If the appreciation were leveled out over the entire time frame, that's about 10% each and every year.

But also over the past six months, I have seen some of these townhouses (a very small amount) selling for around $149k -- $11k under what most would consider to be market value.

Why is it happening?
There are some home sellers who are able to adjust their selling price quite a bit because they bought in several years ago, and have lots of equity in their home. If they bought at $99k, and sell at $149k instead of $160k, they still sell at a profit of $50,000 (before selling costs). They could have (possibly) made a profit of $61,000 (before selling costs), but they were motivated, and had the equity, so they settled for less in order to sell their property.

Isn't this a good thing? It makes townhouses more affordable!
It is indeed good for townhome buyers, but not so good for townhome sellers who bought in the last two years. These sellers would be in a bit of a pickle, because they don't have as much equity to play with, and thus have difficulty competing on price with sellers that bought 5 years ago.

Will this mean a change to the overall townhouse market?
That's the big question -- and so far, I haven't seen an effect of these isolated sales on the market as a whole. Though, appraisals could get a bit interesting if a townhome goes under contract tomorrow for $160k and the first comparable properties the appraiser finds are the few that sold in the high $140's.
This is probably no surprise, but the number of single family homes being built each year has diminished for the past few years. The graph below shows the number of single family home building permits that have been issued for each of the past few years.

The 2008 figure is extrapolated from the January 2008 - June 2008 data showing 208 permits.

This is likely a good thing for our market, as

some price ranges still have a significant excess of housing supply

. For example, 27 months of inventory exist in the $400k+ price range for the City of Harrisonburg and Rockingham County.

Perhaps this gradual decrease in the number of new single family homes being built is what has allowed our market to continue to see (slow and steady) increases in price ---

median sales prices are up 3.5% over last year

.
Over the past few weeks I have been explaining to many first time home buyers that if they buy a home before July 1, 2009 they can take advantage of a

$7,500 tax credit

.

Some, though, have been less than enthused because the full $7,500 tax credit has to be repaid over 15 years. Yes, that's right --- even though you will pay $7,500 less in taxes for the tax year in which you make your first home purchase, you do have to repay these tax savings in years three through seventeen.

I thought I'd take a look at the value of what is essentially an interest free $7,500 loan. For this analysis, I am examining the aggregate savings from not paying interest on the $7,500, using a current interest rate of 6%.

As you can see --- over the course of the 17 years, you save a total of $4,050. Thus --- even though you are paying back the $7,500 tax credit, it is still at a significant ($4,050) savings.
Are all buyers created equal?

Certainly not --- especially from a seller's perspective in our current market.

Here's how I would rank buyers, from the most exciting to sellers (#1) to the least (#9)...

Cash buyer, without a home sale contingency

Pre-approved buyer, without a home sale contingency
Pre-approved buyer, with a home sale contingency (with the house under contract)
Buyer without pre-approval, without a home sale contingency
Buyer without pre-approval, with a home sale contingency (with the house under contract)
Pre-approved buyer, with a home sale contingency (with the house on the market)
Pre-approved buyer with a home sale contingency (with the house not yet listed for sale)
Buyer without pre-approval, with a home sale contingency (with the house on the market)
Buyer without pre-approval, with a home sale contingency (with the house not yet listed for sale)


It is important to note where you are on the list above since the factors represented above often affect a seller's willingness (or lack thereof) to negotiate.



The good news is that you can (sometimes) take steps to move up this list:

Get pre-approved
Get a contract on your current home
At least put your current home on the market


To note, here are some other buyer characteristics that are desirable amongst sellers:

Minimal inspections

In a hurry
Large down payment

As a buyer in today's market, it's important to understand a seller's perspective before or during the process of making an offer.


While the pace of home sales continues to be low compared to 2007, home prices continue to increase at a modest rate.

Both median and average home sales prices in July 2008 showed an increase over July 2007 by 2% and 4% respectively. When examining the year to date (1/1/2008-7/31/2008 versus 1/1/2007-7/31/2007), both median and average home sales prices in 2008 showed an increase over 2007 by 4% and <1% respectively.

Despite a slower rate of home sales, buyers are committing to properties this year at a similar pace as in 2007.

During July 2008, buyers ratified contracts on 94 properties, as opposed to 98 properties in July 2007 -- this is only a 4% year over year decline.

Following the seasonal trend of the past several years, July 2008 home sales were slower than in June 2007.

In July 2008, 90 buyers closed on homes in Harrisonburg and Rockingham County, as opposed to the 109 home sales in June 2008. If seasonal trends of the past several years continue, August home sales will likely be slightly higher than July 2008 sales figures.

Absorption rates remained relatively unchanged over the past month.

The number of months of supply of homes for sale in Harrisonburg and Rockingham County remained relatively unchanged as August 2008 begins, as compared to the start of July 2008. Lower price ranges continue to have show healthier inventory levels as related to buyer demand.
During these hot days of summer, swimming or relaxing at the pool is a delightfully fun treat. But have you been to a water park?? Your fun is certain to be amplified --- with water slides, wave pools, hot tubs, a lazy river, and more. If you spent a month visiting the Water Park each day, and then had to return to a plain old public pool, it would certainly be somewhat disappointing.

How does this all relate to real estate? We spent five years at the water park, and for the past two years we've been back at our regular, plain old swimming pool. Some people are having a hard time being excited about it.

After a few years of double-digit per-year appreciation many people began to consider that the norm. And if such an appreciation rate were to continue indefinitely, everyone that could possibly buy real estate should buy real estate. Creative financing programs kept up with the excitement of hopeful homeowners by enabling more and more people to buy homes during the real estate craze of 2003-2007.

But now, in 2008, we find ourselves without double digit increases in the value of our home each year. According to the City of Harrisonburg, values of homes under $300,000 increased by 3- 6% between 2007 and 2008. In conversations with homeowners, most seem to feel that their home value is staying steady, some feel like it may be declining, and some feel confident that it is increasing. Regardless, within the recently past context of a 10%-20% gain per year, it's just not as exciting to buy or own real estate right now.

But wait --- perhaps we are forgetting something! Certainly, the public swimming pool seems mundane after 30 days straight at a water park, but would that contrast really cause us to stop going to the public swimming pool altogether? To have such a disinterested attitude would be ignoring the fact that it is still a hot summer, and the public pool can be a refreshing and relaxing place to spend our time. Likewise, we shouldn't forget all of the benefits of owning real estate, even when we're not seeing 10+ percent appreciation.

BUILDING LONG TERM WEALTH

– Owning your home is, arguably, the best way to passively create long term wealth. For almost everyone, a portion of your monthly budget will be used to provide you with shelter. If you own your home, this unavoidable monthly housing expense will be paying down the principal balance of your mortgage, and will allow you to reap the benefits of appreciation over the long term.

SHORT-TERM TAX SAVINGS

– Even without waiting for the eventual payout when you sell your home, by owning a home you will save money on your taxes each year by deducting the interest you pay on your mortgage.

STABILITY

– Unless you enjoy the moving process, owning your own home also provides you with a sense of stability. You won't need to find another rental property if the owner decides to sell. You can also make improvements to your home that will benefit you (instead of your landlord) over the long term.

Swimming (or going to the pool) isn't for everyone – some people don't know how to swim, are afraid of the water, or burn easily in the sun. Likewise, everyone shouldn't run out and buy a home – some people are transient based on their career, or are still building up a down payment. But as you consider whether buying a home might be right for you --- don't get discouraged by the fact that you may not see 18% appreciation in your first year of owning the home --- focus on the long term benefits of home ownership that have persisted through the decades.
If you haven't owned a home in the last three years, you have a unique opportunity if you buy a home in the next 11 months (before July 1, 2009).

The new Housing Bill signed into law by the President this week provides a $7,500 tax credit to first time home buyers (anyone who hasn't owned a home in the past three years) with income up to $75,000 for single people and up to $150,000 for married couples.

When do I get the money?

A $7,500 credit will be applied to your income taxes for the year in which you close on your new home. This doesn't reduce your taxable income by $7,500 (a tax deduction) --- it reduces the taxes that you pay by $7,500 (a tax credit).

I've heard I have to give the money back?

Yes --- the $7,500 must be paid back over 15 years, starting two years after you take the tax credit. This is an additional tax liability of $500 per year for those 15 years.

So if I have to pay it back, why is this tax credit so exciting?

In essence, you are being provided with a $7,500 interest-free loan. This can be the needed advantage for first time buyers to know that they can make a home purchase work for them. The $7,500 will certainly make up for what you paid for closings costs (in most loan programs) and even part of your down payment.

If you have more questions, check out this list of

frequently asked questions

.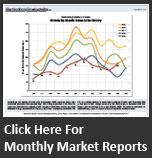 Subscribe

Receive notifications of new content on this blog, via e-mail or RSS reader.