Welcome! This blog tracks the real estate market in the Central Shenandoah Valley, featuring market data and analysis, an exploration of common buying and selling questions, and candid commentary on all things real estate.
If you are interested in discussing any of the topics on this blog, or the details of your specific real estate situation, call or e-mail me!
Archive for September 2013
Two numbers for you to memorize....69 and 11.

Home values (sales prices) increased 69% between 2000 and 2008 in Harrisonburg and Rockingham County.


Home values (sales prices) declined 11% between 2008 and 2011 in Harrisonburg and Rockingham County.

A few other observations....

The majority of the increase in prices (51% out of overall 69%) happened between 2003 and 2006.


After we essentially topped out in 2006, prices hovered around the same spot until 2008.


We are fortunate that prices only had to come down 11% between 2008 and 2011 before they started to stabilize and start rising again.



When viewed from a long term perspective, every real estate has peaks and valleys – some larger than others. Our local housing market experienced a tremendous peak in 2005/2006 with home sales doubling (2000-2005), and home prices increasing 66% in just six years (2000-2006). The valley that has followed that peak has been a rough ride back down, with home sales falling 55% (2005-2010) and home prices falling 11% (2008-2011). During the last several years (2012, 2013) we have finally seen some strength and stability returning to our local housing market, though many still wondering what will come next.

HOME SALES – Before the real estate bubble began to inflate, there were around 1,000 homes selling per year in Harrisonburg and Rockingham County (through the HRAR MLS). The population of Harrisonburg and Rockingham County increased 16% between 2000 and 2010, so we might expect that 1,160 home sales per year may be the norm moving forward. While last year (2012) there were only 864 home sales in our local market, this year we seem poised to see around 1,050 home sales, based on the 22% year-to-date increase in sales activity. If we do indeed seen 1,050 home sales this year, we should be encouraged to observe that home sales likely could increase even further in 2014 towards that expected 1,160 – 1,200 range.

HOME PRICES – Despite seeing a 66% increase in home prices from before the bubble (2000) to the peak of the bubble (2006) we have only seen an overall 8% decline in prices between that peak (2006) and today (2013 YTD). Furthermore, 2012 showed a 1% improvement in median sales prices, and this year we are seeing a 2% improvement in prices. Thus, it seems likely that the worst is behind us as far as price adjustments related to the housing boom and bust. That said, every neighborhood and price range is a bit different – there are still some price ranges (particularly high end homes) that are not yet seeing price recovery.

INTEREST RATES – Arguably, the recent historically low mortgage interest rates have helped to spur on our local housing market over the past several years. The average mortgage interest rate for a 30 year mortgage dropped below 5% in late 2009, and then down below 4% in late 2011. After hitting an all-time low of 3.32% in late 2012, this average mortgage rate has risen to around 4.5%. Over the next year or two it seems safe to assume that we probably won't see rates as low as 4%, but we also probably won't see them rise as high as 6%. These rising interest rates have encouraged many buyers to go ahead and make a purchase if they have been considering doing so with an open ended time frame. Even if interest rates continue to rise to 5%, or even a bit beyond that, they will still be offering a great opportunity for buyers to lock in their housing costs at historically low levels.

FORECLOSURES – Thankfully, our local area usually only sees 50 – 100 foreclosures per year based on what we were seeing between 2000 and 2007. After the real estate boom and bust, local foreclosures increased quite a bit, to a high of 270 in 2010. We are seeing significantly fewer foreclosures this year (141 YTD) which marks a decline from the highs of the last few years, but still a higher than normal level for our local area. A lower number of foreclosures in 2013 will help prices to stabilize in our local market, and with home sales and prices increasing, there are likely to be even fewer foreclosures per year as we move forward.

Our local market is fortunate to have only seen small declines in home values as compared to many other housing markets across the country. Our diverse local economy has certainly helped to keep our local housing market relatively stable. Over the next few years, we are likely to see continued increase in the pace of home sales in our local market, as well as slow and steady increase in home values.


In the Harrisonburg Rockingham Association of Realtors MLS, your house must be off the market for 120 days before the "days on market" will start counting at zero again.

If you are planning to take your house off the market for the winter, but you wait until December 15 to do so, your "days on market" will still be accumulating if you put the house back on the market in early March.

Thus, if you want to give your house a break from the market, fulfill the 120 day requirement, and then be ready to list again in early March, you should only keep your house on the market through the end of October.
In another interesting twist to our oversupplied student housing market, a 228-Unit Student Housing Property just off Port Republic Road may be auctioned off this week.

Here is an overview of the opportunity via Auction.com....

Auction.com presents the opportunity to acquire a non-performing loan secured by University Fields Apartments, a 288-unit / 1152-bed multifamily complex located in Harrisonburg, Virginia that caters to the student demand from James Madison University (enrollment of 19,000). Built in two phases, Phase I in 1989 and Phase II in 1997, and later renovated in 2004, the property consists of 22 three-story buildings situated on 23.55 acres. Amenities include an outdoor swimming pool, a fitness center, tennis court, a cyber cafe with WIFI, and a clubhouse. The units feature fully-equipped kitchens, a full size washer and dryer, walk-in closets, mini-blinds, high-speed internet access, vaulted ceilings, and both balconies and patios with storage. Centrally located in the historic and scenic Shenandoah Valley in west-central Virginia, Harrisonburg is served by Interstate 81 and is located approximately 110 miles north of Roanoke, 125 miles west of Richmond and 125 miles southwest of Washington, D.C.


A few other interesting tidbits:


This complex includes 288 units in 22 buildings on 23.55 acres.

The non-performing loan has a balance of $23,743,918.
The complex is only 55.68% occupied.
The Net Operating Income was $1,693,390 as of 12/31/2012.

Bidding starts today at $8,000,000 and ends on Wednesday.

View more details

here

at Auction.com.
At least for now, 30 year fixed mortgage interest rates seem content to hover around 4.5%. After having stayed below 4% for a year and a half (Nov 23, 2011 - June 20, 2013) mortgage interest rates jumped up rather quickly this past June. Since that time, however, rates have stayed between 4.3% and 4.6% without too much variation from week to week.
How then, does a seller of a house over $400,000 make their house stand out? How do you best position yourself to be one of the four houses to sell this month?

Competitive Pricing

Perfect Presentation
Thorough, Professional, Proactive Marketing

Bear in mind, of course, that some factors are outside of your control....

Location
Floor Plan
Adverse Factors (busy road, steep driveway, undesirable neighbors)






If you haven't heard about it yet, downtown Harrisonburg might feature a park in the near future. Here are several updates to bring you up to speed, and to get you connected if you are interested in participating in the planning process or in making this a reality....

Update from Eddie Bumbaugh, and Harrisonburg Downtown Renaissance

....

The Plan Our Park Committee recently hired a team of professionals to invite the public and city officials to provide input on the proposed park concept, produce park conceptual drawings, develop park operational recommendations, and conduct a feasibility study. The study area includes not only possible park footprint options, but the impact and interrelationship with surrounding projects and properties. [ read more ]


Review of Public CharrettesPlan Our Park Facebook PageWMRA's Martha Woodroof interviews Plan Our Park's Ken Smith

.
What makes a space or place valuable to a community?

How do we decide which spaces and places to preserve and which to destroy?

And who should decide?



These are just some of the hard questions that will be discussed at a series beginning this Thursday that looks back at Harrisonburg's Newtown and the R4 Project, the city's "urban renewal" initiative of the 1950s and 1960s.

[

Read more about Newtown and the R4 Project at the Harrisonburg Downtown Renaissance blog.

]

Details on the event.....

Remembering Newtown

Lucy Simms Center

Thursday, September 19th

6:30pm to 8:30pm (doors open at 6:15pm)
From time to time there are some rather interesting property transfers in the City or County. Below are a few from the end of August. Explore more via

HarrisonburgPropertyTransfers.com

.

First, an office / retail building on Neff Avenue.... Next, the new 7-11 (gas station and convenience store) on the corner of Reservoir Street and Neff Avenue.....
And finally, a large data center on North Main Street (details here)....

Here

is a helpful map of Harrisonburg produced by Harrisonburg Tourism. There are two pages / sides to this map.

Download the PDF here

.
These

are the 100 properties that went under contract in Harrisonburg and Rockingham County in August 2013.
Inventory levels (the number of homes for sale) are down 3% as compared to this time last year. That said, inventory levels generally declined between May and September of last year --- whereas this year they have been increasing between May and September.

Could this be an indicator that homeowners are excited to see our marketing starting to recover (

22% increase in homes sales and 2% increase in sales prices

) and are more optimistic about selling their homes now?
The graph above shows the annualized rate of home sales in Harrisonburg and Rockingham County.

After an enormous boom (that actually started before 2004) and then a big bust, and then an attempted recovery via a federal home buyer tax credit, and then further post tax credit decline, we are finally seeing a sustained recovery in our local housing market.

Over the past two years the annual pace of home sales has climbed from 706/year up to 989/year.
I have just released my September 2013 monthly market report covering the Harrisonburg and Rockingham County housing market. If you remember nothing else, remember this....

Homes Sales are UP (+22%)
Home Prices are UP (+2%)
Days On Market is DOWN (-16%)
Contracts are UP (+17%)
Inventory Levels are DOWN (-3%)


Click here to download the full report

as a PDF, read on for some highlights, or

click here

to view more details on the cover home,

4121 Traveler Road

.

As can be seen above, April through August homes sales this year have been head and shoulders above last year --- contributing to an overall 22% increase in the pace of home sales.

Buyer activity is much stronger this year (772 contracts in the past 7 months) as compared to last year (648 contracts in the same 7 months).

The recovery in our local housing market is not happening equally across all price ranges. The lowest two price ranges ($0 - $200K, $200K - $300K) are seeing the most sustained recovery.

In yet another sign of recovery, the average list to sales price ratio is improving -- sellers (on average) are negotiating less off of their final list price.

There is a LOT more the full report, so click here to download the full September 2013 Harrisonburg and Rockingham County Real Estate Market Report.

And as always, if you're interested in talking to me about buying a home in Harrisonburg or Rockingham County.....or if you are interested in selling your current home.....just drop me a line by email (

scott@HarrisonburgHousingToday.com

) or call me at 540-578-0102.
No more fumbling with or looking for your keys. All you need to unlock your Kevo lock is your smartphone. You don't even need to take your smartphone out of your pocket or purse; it's as simple as walking up, touching your lock, and walking in. The ultimate level of convenience.

Learn more at

UniKey.com

or

pre-order now

.
Explore

SaveOurBridges.com

to see how many unsafe bridges are in your area. This web site uses Google Maps and data from the Federal Highway Administration's National Bridge Inventory to show where all the country's "structurally deficient" and "fracture critical" bridges are located.

From the data on this web site, Augusta County has quite a few more unsafe bridges than we have here in Rockingham County.
From the Daily News Record, August 30, 2013....

Want To Buy An Old School Office?

By PRESTON KNIGHT

Daily News-Record

HARRISONBURG — The city is almost ready to see its former school headquarters graduate to a new life. The city is preparing a request for proposals for parties interested in either leasing or purchasing the building at 317 S. Main St., spokeswoman Mary-Hope Vass said Thursday. It has been empty since Harrisonburg City Public Schools left in early 2012 for a larger, more modern home at One Court Square.

The structure, which is next to the Municipal Building, once was a private home. It is part of the central business district, zoned for a number of commercial- and officetype uses.

"We would like to get it back into use," Councilman Charles Chenault said. "One thought is, if we could find somebody willing to lease it, we might be able to do some type of deal, reduce the rent for them to do some improvements to it. In its current condition it's not, I don't think, inhabitable." Chenault said local charities have expressed interest in using the building in the past.

The city's request will come as council mulls constructing a new Municipal Building next door, including an option to construct a building on the south side of the existing one to meet space needs. John Mather, the architect working on that project, will give an update to City Council on Sept. 10.

At one time, city staff had the idea of demolishing the vacated school office and constructing an annex as part of the new municipal complex. That is no longer a consideration.

City Manager Kurt Hodgen also has said "

several different parties" have expressed interest in the former Harrisonburg School Board office.

The request could be out by next week, Vass said.

Contact Preston Knight at 574-6272 or pknight@dnronline.com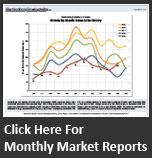 Subscribe

Receive notifications of new content on this blog, via e-mail or RSS reader.