Welcome! This blog tracks the real estate market in the Central Shenandoah Valley, featuring market data and analysis, an exploration of common buying and selling questions, and candid commentary on all things real estate.
If you are interested in discussing any of the topics on this blog, or the details of your specific real estate situation, call or e-mail me!
Home Improvement
I recently installed a

Nest Protect smoke alarm

in my house to try out this new(ish) technology.

The installation process was quite simple, using the Nest Home iPhone app to allow the Nest Protect smoke alarm to connect to my home wifi network. Physical installation was also very straight forward, as this is a battery operated alarm (not hard-wired) with a 10 year battery life.

Some of my favorite features of this product include....

A long-lasting battery that will alert me when it is running low.
The ability to know if the alarm is sounding even if I am not home.
A human voice that alerts me of smoke before sounding the piercing alarm.
The security of knowing that the alarm test itself constantly (over 400 times a day) to make sure it is working properly and will alert me of any issues.

The ability to turn off the alarm from my phone if an alert sounds.
Built-in Carbon Monoxide detector.
The ability to distinguish between smoke and steam.

Learn more about the Nest Protect here.



I recently installed a

Kevo smart lock from Kwikset

at my home and am enjoying the conveniences of unlocking the door simply by touching the lock instead of using a key -- and the ability to remotely lock and unlock the door.

The installation of the lock was relatively straightforward -- it replaces your existing lock, fits most doors, and can be keyed to match your existing Kwikset locks on your home.

Learn more about this smart lock on the

Kwikset website

.
Next Tuesday (December 22) is the first day of Winter. The weather forecast shows we'll likely have 57 degree temperatures. Hmmm. Winter, huh? Might be a rather warm Christmas!?!

Well, anyhow, if the cold usually associated with winter ever arrives, you may want to check out this tip from Charles Hendricks, an architect in Harrisonburg who performs energy audits.

Seal your electrical outlets to improve your home comfort


As Charles points out....

"In every house I visit to do an energy audit, the electrical outlets have been a major source of air infiltration. Sealing these holes up in your thermal envelope will reduce your energy usage and make your home more comfortable."


Have you sealed your electrical outlets? How long did it take? How much did it cost? Did you experience the difference?
Summer is upon us! Mid 90's earlier this week. Both my neighbor and my sister had a broken AC unit yesterday. No fun!

Below are some great tips from Charles Hendricks (an

architect in Harrisonburg

) for keeping your house efficient and comfortable this summer. Charles' tips include information on vampire loads, smart thermostats, opening windows, energy star appliances, clothes lines, ceiling fans, reduce appliance usage, replace air filters, humidistats and indoor plants.

Click here to read about 10 things to make your summer more efficient and comfortable.
Don't miss Harrisonburg's SVBA Home Show this weekend!

Saturday: 9:00 AM - 6:00 PM
Sunday: 12:00 PM - 5:00 PM


Learn all about the MANY fun activities happening at this year's home show

here

.
Canary

is a $249 wireless security system with no required ongoing costs. As noted above, it offers many features in the home realm of home security, and beyond....

Siren (90+ db)
Microphone and wide angle 1080P HD Camera
Motion Detection
Night Visio
HomeHealth Tech (temperature, humidity, air quality)
Easy Set Up (connect to power, wifi, and go)
Intelligent notifications (receive a notification of out of the ordinary activity, with a recorded video, with an option of watching live)

Learn more here or buy one today here.



It is (ridiculously) cold out there! Here are some quick tips from Harrisonburg's Public Utilities Department....

Ways to Prevent Pipes from Freezing:

Keep garage doors closed if there are water supply lines in the garage.
Open kitchen and bathroom cabinet doors to allow warmer air to circulate around the plumbing.
When the weather is very cold outside, let the cold water drip from the faucet served by exposed pipes. Running water through the pipe, even at a trickle, helps prevent pipes from freezing.
If you will be going away during cold weather, leave the heat on in your home, set to a temperature no lower than 55 degrees.
Remove, drain, and store hoses used outdoors. Close inside valves supplying outdoor hose bibs. Open the outside hose bibs to allow water to drain.
Check around the home for other areas where water supply lines are located in unheated areas. Look in the basement, crawl space, attic, garage, and under the kitchen and bathroom cabinets.
Consider installing specific products made to insulate water pipes like a pipe sleeve or installing UL-listed heat tape, heat cable, or similar materials on exposed water pipes.

To Thaw Frozen Pipes:

If you turn on a faucet and only a trickle comes out, suspect a frozen pipe. Places likely for frozen pipes include against exterior walls or where your water service enters your home through the foundation.
Keep the faucet open. As you treat the frozen pipe and the frozen area begins to melt, water will begin to flow through the frozen area. Running water through the pipe will help melt ice in the pipe.
Apply heat to the section of pipe using an electric heating pad wrapped around the pipe, an electric hair dryer, a portable space heater (kept away from flammable materials), or by wrapping pipes with towels soaked in hot water. Do not use a blowtorch, kerosene or propane heater, charcoal stove, or other open flame device.
Apply heat until full water pressure is restored. If you are unable to locate the frozen area, if the frozen area is not accessible, or if you can not thaw the pipe, call a licensed plumber.

To learn more tips from the City of Harrisonburg on ways to protect yourself and your home during the cold winter months, visit

www.HarrisonburgVA.gov/winter-safety

.
Registration is now open for the

Mid-Atlantic Sustainability Conference.

A special offer to the first 30 people to register will get a free copy of the National Green Building Standard ICC 700-2012. This conference features industry experts in the subjects of sustainable sites, alternative energy, legal green, building science, energy code, design solutions, energy modeling, HVAC design, indoor air quality, and zero energy homes.

Speakers

include Allison Bailes, Sam Rashkin, Ross Spiegel, and Peter Yost just to name a few.

Sign up today for the

Mid-Atlantic Sustainability Conference

, to take place on September 4 - 6 at James Madison University.
Not only can the Lyric thermostat from Honeywell adjust the temperature for you when you're on your way home, you can also control it from your smart phone.

Learn more via

Honeywell

, or read up at Fast Company...

3 Ways The Lyric Thermostat Makes The Smart Home Brilliant

"...the Lyric is giving us a taste of just how deeply the next wave of 'smart home' appliances will integrate with our lives--and how little they will ask of us, the users..." [read more]


Mark your calendars, and plan to come out to the 2014 Home & Garden Show at the Rockingham County fairgrounds this Saturday and Sunday:

Saturday, April 12: 9:00 AM - 6:00 PM
Sunday, April 13: 12:00 PM - 5:00 PM

As Charles Hendricks notes, over at HarrisonburgArchitect.com....

The Home and Garden show is a great kick off to spring each year, giving you access to the best and brightest in the home industry in our area.

Find more more via Facebook.




Most people consider their home as a place to live, where families grow, and make memories together. But beyond simply serving as a shelter, your home may also be your largest financial asset. As such, at least from time to time, you should think of it in that light, and make decisions accordingly.

First, let's examine the magnitude of your home as a financial asset. A young couple that purchases a $150,000 home at age 30 with 5% down will have paid it off by age 60, and will then have a $364,000 asset assuming 3% per year appreciation. A neighboring young couple that rented during that entire time frame would have needed to put over $600 per month (beyond their rental payment) into an investment account with a 3% return in order to match that $364,000 asset after 30 years. Thus, owning a home becomes a relatively simple way to accumulate savings that can later allow you to retire and have assets to use for your living expenses.

Given this potential for a significant future value wrapped up in one's home, homeowners should spend the time, energy and money to care for and improving this asset over time. Keep ahead of the game with ongoing maintenance items such as changing furnace filters, having your HVAC system serviced, painting exterior trim, replacing interior flooring as needed, staining and sealing your deck, etc. Also, depending on how long you anticipate being in your current home, considering making some long term investments, such as planting trees and improving the overall landscaping of your home. The owning versus renting comparison doesn't even fall apart here --- the cost of these improvements are indeed above and beyond your mortgage payments, but with a fixed mortgage interest rate, your principal and interest payment will remain steady over time, as compared to a rental rate that is bound to increase over time.

As you are likely to do as your life circumstances change, consider upgrading to a larger home to better suit your housing needs. Selling a home and then buying a new one involves some significant transaction costs which should not be taken lightly – but the cost of transitioning to a new home can be worthwhile if it works within your budget and works better for your family's needs. From a financial perspective, this becomes a one-time transactional cost to upgrade your investment to a larger asset.

As you know, your home is much more than just a financial asset, but you must think about how your housing decisions affect your overall financial situation and the options you will (or will not) have in the future based on those housing decisions. Today's low fixed mortgage interest rates provide a unique opportunity to lock in your housing costs for years to come, and as allow for a wonderful long term investment and savings plan. Whether you own a home now, or are considering a purchase, it is worthwhile to examine your hopes, goals and dreams, as well as the financial side of the equation.
You might be interested in checking out Wally, a new home sensing product that will hit the market in Spring 2014.

From the

Wally website

....

From expensive water leaks to unhealthy mold issues, Wally has you covered.

Wally got its name because it uses walls, and the existing wiring of your home, to create a sensor network. It alerts you to water leaks as well as important trends in humidity and temperature levels. Wally's simple design makes do-it-yourself installation a snap.


Learn about

How it Works

, or

Reserve Your Wally

.
There is a wax ring between your toilet and the floor --- which prevents moisture from leaking out of the toilet and onto the floor and sub-floor surrounding the toilet.

What's the worst that could happen if you don't replace the wax ring?

moisture damaged sub-flooring?
stains on the flooring?
the toilet falling through the floor?
how about mushroom growth around the base of the toilet!?


Yes, the photo at the top of this post is really mushrooms growing around the basement of a toilet. And yes, those are native species -- I took this photo earlier this week in a property in Harrisonburg.



Check out Amazon.com's new

Home Automation department

for lots of fun products including these items and more:

door hardware and locks

household sensors and alarms

security systems

energy management devices

lighting control modules

thermostats and accessories



No more fumbling with or looking for your keys. All you need to unlock your Kevo lock is your smartphone. You don't even need to take your smartphone out of your pocket or purse; it's as simple as walking up, touching your lock, and walking in. The ultimate level of convenience.

Learn more at

UniKey.com

or

pre-order now

.
Brinks Home Security seems to have re-invented the door knob.

Click here to learn more via Universal Design Partners.
Home & Garden Show booth for

The Gaines Group

As home values softened (declined) over the past six years, an increasing number of homeowners who would have considered selling their home and buying a new one found themselves improving their existing home instead. If you aren't going to be selling your home in the near future, you might do well to consider making some improvements to it that will make it a more comfortable / exciting / convenient place to live.

And if you are considering some improvements to your home (inside or out) over the next year (or if you might buy or build a home) you DEFINITELY want to stop by this weekend's Home & Garden Show. This gives you the opportunity (in a condensed time period) to meet firsthand the contractors, suppliers and professionals that you may decide to hire in the coming year.

Beyond why you might decide to come, here are the pertinent details once you have made the decision to attend....

Show Hours

Friday 4 PM - 8 PM

Saturday 10 AM - 8 PM

Sunday 12 PM - 5 PM

Admission

= $5/person (children under 12 are free)

Home Show Web Site:

HomeShow2012.com
Thanks to

Benjamin Meredith with Building Knowledge

for the heads up....

You too can make your home more efficient by upgrading your heating equipment, adding insulation, replacing leaking windows, and making any other changes that reduce energy consumption and utility costs!

You may be able to receive a rebate for 20% of the cost of the improvements up to $595.....or up to $250 towards an energy audit.

The program details can be found

here

.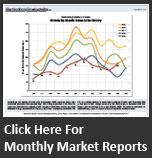 Subscribe

Receive notifications of new content on this blog, via e-mail or RSS reader.