Welcome! This blog tracks the real estate market in the Central Shenandoah Valley, featuring market data and analysis, an exploration of common buying and selling questions, and candid commentary on all things real estate.
If you are interested in discussing any of the topics on this blog, or the details of your specific real estate situation, call or e-mail me!
ALERT: Anecdotal Evidence Only!





I like data. I use data quite a bit to better understand the dynamics of our local real estate market. But, sometimes I can't figure out a way to (easily) obtain data that would help to prove or a disprove a theory.




So, from time to time, I'll propose theories of a current dynamic in our local market based solely on anecdotal evidence. This is one of them.




Low Inventory and Low Interest Rates Are Causing Some Overqualified Buyers To Willingly Overpay For Properties




I have seen this happening quite a few times on recent listings -- often where I am representing a buyer who has made an offer on a property, and misses out. Here's how that might play out, theoretically...


A property worth $250K is listed for $250K.


My clients views the property, loves it, and offers $250K with an escalation clause up to $260K. Basically, they are willing to pay $10K more than they think the house is worth, because they really like the house and they have been trying to find the right house for a while and have missed out on offers on several other houses.

The listing agent receives (10) offers, most with escalation clauses.

There is an offer of $280K with an escalation clause going $5K above other offers up to $290K.

There is an offer of $285K with an escalation clause going $5K above other offers up to $295K.

The property goes under contract for $295K!?!

The buyer who has contracted to buy the home for $295K was qualified to buy a home up to $400K.

Two quick caveats...


This is not happening on every property or even on most properties, but I am seeing it happen.

But what about the appraisal, you ask? The buyer who has contracted to pay $295K will probably be fine if the appraisal comes in at $270K because they could have paid up to $400K for a house and thus have the resources to cover that gap in the appraised value and contract price.


So, why is this happening!?




LOW INVENTORY - This problem (overqualified buyers overpaying for houses) is at least partially brought on by low inventory levels. If there were plenty of homes on the market between $350K and $400K then perhaps this buyer who can pay up to $400K wouldn't be making an offer on a house listed for $250K.




LOW INTEREST RATES - The extremely low mortgage interest rates (3% on 30 year fixed as I type) are allowing buyers to afford more house than ever. This has lots of buyers able to higher on price than they could have in some past years when interest rates were higher.




So long as we have overqualified buyers in the mix -- willingly overpaying for houses -- it will be hard for appropriately qualified buyers ($250K buyers wanting to pay $250K for $250K houses) to buy homes.





OK, I'll stop there for now. It's a theory, after all -- overqualified buyers willingly overpaying for houses.




What do you think? Have you seen it happen? Heard about it happening? Have you been a participant in such a transaction? :-) Drop me a line at

scott@hhtdy.com

with some details. Or, yes, if you disagree and think I'm totally wrong, email me with that feedback as well. :-)




Recent Articles: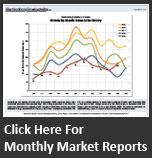 Subscribe

Receive notifications of new content on this blog, via e-mail or RSS reader.