Welcome! This blog tracks the real estate market in the Central Shenandoah Valley, featuring market data and analysis, an exploration of common buying and selling questions, and candid commentary on all things real estate.
If you are interested in discussing any of the topics on this blog, or the details of your specific real estate situation, call or e-mail me!



If your house, or street, or neighborhood floods during heavy rainfall events in the Lake Shenandoah watershed area, it likely seems that someone must be at fault - someone must have messed up - someone must be blamed for the drainage problems.




But who is to blame?




Many neighborhoods were developed just southeast of Harrisonburg over the past 20 years - and in each case, the developer would be told by the County how to develop the land from a stormwater perspective based on requirements from the State.





So - if the State (Commonwealth of Virginia) creates guidelines, the County enforces them, and the developer implements them, who is to blame if your house, street or neighborhood is flooding?




It is tempting to say that the developer must be at fault - but they were just doing what the County was telling them to do to manage stormwater.




We could then blame County officials - but they were just doing what the state was telling them to do to manage stormwater.




So, hmmm....




Here's a bit of further commentary from Mr. Miller (the County's attorney) at the public hearing held by the Board of Supervisors...

"Mr. Miller reiterated that this public hearing discussion is about stormwater runoff. He noted that not that long ago, stormwater regulations were inadequate compared to how people look at them today. Some developments added in the Lake Shenandoah watershed area not long ago were developed consistent with state-mandated mitigation requirements in place at that time, and that the program was administered by the state, not the local government. Mr. Miller said expectations have been rising at an accelerated rate in the last few years, and many of the current problems probably would not exist if the regulations in place today and administrated by the local government had been in place ten years ago."

So, if everything was being done based on what the experts at the state were mandating - then it seems that local builders, developers and County officials aren't really the ones to be blaming for urban flooding.




Yes, if all of these neighborhoods were developed today, the developer would be told by the County to do more to mitigate stormwater based on requirements from the state - but those guidelines and requirements were not in place when these neighborhoods were developed.




A few other related notes...

Ironically, one of the reasons why we don't see very many new "for sale" neighborhoods being developed and built today is because the high cost to the landowner or developer of abiding by the much more stringent stormwater management requirements. That is not to say that the requirements should be loosened to allow homes to be built that would have stormwater issues in the future - but it is worth mentioning that at least part of the reason why we are not seeing more new homes being built for buyers to buy is a result of these increased stormwater management requirements.

If developers a decade ago developed properties as they were told to develop them, it doesn't seem realistic or reasonable to think that they would need to come back and cure these issues. Or, as Mr. Miller put it at the public hearing -- "Mr. Miller indicated that he does not know of any mechanism to get developers to contribute money for something they did eight to fifteen years ago; if for no other reason, what they did was in accordance with state regulations at the time."


If this topic interests you, consider attending the Work Session on the topic to be held this Wednesday (August 21, 2019) at 6:00 PM at the Rockingham County Administration Center. No action will be taken at the meeting, but it is an opportunity for further discussion and input.





Also, as a refresher, these recent conversations are a result of the County's proposal to create a Stormwater Authority specifically for the Lake Shenandoah Watershed. The Authority could potentially spend around $3.2 million to improve the stormwater system by creating new detention facilities and increasing the capacity of ditches and pipes.





If the cost of these potential improvements was divided evenly between the affected parcels, it would cost approximately $200 per year per parcel. Though...




"Mr. Miller stated these are only estimates, because there are too many unknowns until engineering studies are conducted. Assistant County Administrator Armstrong noted that the $3.2 million cost is with no contribution from state or federal grants that the County may be able to obtain to offset costs."




Recent Articles: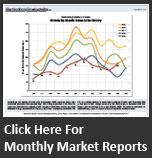 Subscribe

Receive notifications of new content on this blog, via e-mail or RSS reader.