Welcome! This blog tracks the real estate market in the Central Shenandoah Valley, featuring market data and analysis, an exploration of common buying and selling questions, and candid commentary on all things real estate.
If you are interested in discussing any of the topics on this blog, or the details of your specific real estate situation, call or e-mail me!
OK, OK, that's probably not true -- Harrisonburg probably does not have an infinite need for student housing. Just consider my title, then, to be an intro to all of the alternative perspectives that have been shared with me since I wrote these two posts....

Does Harrisonburg need more Off Campus Student Housing?Does New College Student Housing Increase the Demands on Local Elementary Schools?

OK -- here goes -- all the reasons I might be wrong, and all of this new student housing might be OK, or even a good thing....

1. JMU is growing!

All of this student housing is necessary -- JMU is continuing to grow, and they are not building on campus fast enough for their growth, so the private sector must build and rent housing to students in order to meet that growing demand.

2. Denying growth just pushes it elsewhere.


If the City decided to stop permitting new student housing communities to be built, that would just push developers to build them in the County, or push students to live in otherwise owner occupied neighborhoods.

3. This is an affordable way to get workforce housing.


There isn't much truly affordable rental housing being built -- and older student housing complexes being effectively turned into workforce housing by virtue of students being attracted to new student housing communities is not necessarily a bad thing. It may be the most affordable way to create affordable or workforce housing.

4. Bring on the wrecking ball.


If even more student housing is built, the rental rates will fall even lower on the oldest complexes, devaluing those properties to the point where it will make sense to just knock them down and build new housing -- thus, eliminating the older, outdated housing.

5. How much regulation do you want "the government" to do?

If the government (planning commission, city council, staff) should start making judgement calls about how much student housing is too much student -- and thus regulating what landowners (and student housing developers) can and cannot do -- should they also start governing other segments of the private sector? Should they regulate how many hair salons exist? How many banks are permitted to operate? How many restaurants can open? How many Realtors can sell homes? :)

OK -- again -- I don't necessarily agree with all of the perspectives above, but I believe it is important to consider these counterpoints when thinking about how our community should be planning for the future as it pertains to student housing, land use, property taxes, schools, etc.

And, as I mentioned to a reader in response to their comments....

I don't know if new student housing projects should or should not be denied - but I think the local community needs to fully understand the impact of continuing to approve more student housing communities.

If older student housing communities become workforce housing, great, no problem -- but let's realize that this is the result of approving new student housing communities, and make sure that infrastructure (schools, for example) are in place for the new workforce housing that we have indirectly created.

Recent Articles: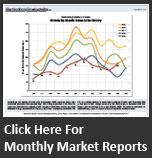 Subscribe

Receive notifications of new content on this blog, via e-mail or RSS reader.