Welcome! This blog tracks the real estate market in the Central Shenandoah Valley, featuring market data and analysis, an exploration of common buying and selling questions, and candid commentary on all things real estate.
If you are interested in discussing any of the topics on this blog, or the details of your specific real estate situation, call or e-mail me!
An excellent Open Forum yesterday in the Daily News Record.....worth reading, maybe twice....

Gov't, Market Can Unite For GoodPosted: March 8, 2016
By Andy Perrine

No holds are barred in the pitched battle for presidential nominations in the party primaries. Every channel of media is filled with candidates on both sides of the aisle pointing out how government has failed, and promising that unless they are elected, America will fail.

Amidst such a negative barrage, it is wise and refreshing to remind ourselves that government can be a positive force. We need look no further than home. The successful and ongoing revitalization of Harrisonburg's urban center demonstrates clearly how government, with the involvement of private sector forces and engaged citizens, can play an enormously positive role in improving our American quality of life.

You may have seen that Harrisonburg Downtown Renaissance recently celebrated the blossoming of economic activity downtown by welcoming a new leader and celebrating the accomplishments of its founding director ("

Bumbaugh Honored As 'Downtown Hero

,'" Feb. 23). Former City Council members who voted 13 years ago to create HDR attended this celebration for Eddie Bumbaugh. At the time of the historic vote, the City Councils Republicans and Democrats agreed that funding the recovery of our local identity and bringing economic growth to a blighted and forgotten downtown district was a good idea.

They knew risk was involved. Yet, ultimately their wisdom and bipartisan agreement to improve our city is without doubt a convincing testament to how government can be a positive force.

Once a place to avoid, downtown was filled with crumbling sidewalks, worn buildings, vacant storefronts and faded pride. When council approved funding for HDR, many residents believed it was a mistake, that downtown was a lost cause. Today, it is Harrisonburg's heart. For the last six years, the Daily News-Record's Annual Reader's Survey proclaimed downtown the best use of taxpayer money. For five years, the same survey named downtown the best thing about Harrisonburg.

Since HDR began operating in 2003, 250 historic preservation projects have been completed. The number of downtown dwellings has grown from 150 units to 550. Twelve restaurants were downtown in 2004. Today there are 35. Private investment in downtown through the last 13 years totals $66 million. And, downtown Harrisonburg received the National Main Street Center's "Great American Main Street" award in 2014 — recognizing our community as a model for others throughout the U.S. to follow.

Of course, the city's decision to fund HDR is not solely responsible for downtown's success. And this is the key point. That success is shared among the developers who, working in the free market, purchase and refurbish decaying buildings; restaurateurs, artists and retailers who open businesses; volunteers who donate precious time to planning committees and events; and donors who contributed their hard-earned money.

When council voted to fund HDR, our community got the kick-start it needed to get the public and private sectors working together. Such positive action can happen at any level of government — municipal, state and federal. Government, citizens and the free market working together with a clear set of objectives can accomplish great things. This has always been true, and it is a distinctly American mode for advancing society and improving everyone's standard of living. It's the core of how America became history's greatest nation.

As you watch the increasingly negative depictions of government during this especially distressing presidential campaign season, remember, the rhetoric is nonsense. Our system of government can work very well if we the people stay positive and involved.

Andy Perrine is president of

Harrisonburg Downtown Renaissance

.

Recent Articles: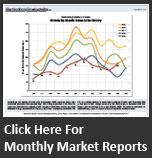 Subscribe

Receive notifications of new content on this blog, via e-mail or RSS reader.