Welcome! This blog tracks the real estate market in the Central Shenandoah Valley, featuring market data and analysis, an exploration of common buying and selling questions, and candid commentary on all things real estate.
If you are interested in discussing any of the topics on this blog, or the details of your specific real estate situation, call or e-mail me!
OK, here it comes, a long one, folks....everything (or close to it) you need to know about buyer representation....

THE HOME BUYING PROCESS


Purchasing a home can be

fun, exciting, thrilling, and fulfilling

….but that very same process can also have its moments of being hard, frustrating, disappointing and overwhelming. In my role as a Buyer's Agent, I will be working with you through the entire home buying process to make it as educational and stress-free as possible.

The very first step in this process is for us to discuss your needs, goals, dreams and desires. This may involve specifics such as the number of bedrooms and bathrooms, or may focus more on the layout of homes, the feel of a neighborhood, and the long term plans for your growing family. I will be focusing on listening well, and hearing what it is you are working to achieve with our home purchase – and then helping to identify the best housing options for accomplishing those goals.

An important, parallel, part of starting the home buying process is to identify a target price range. This can best be determined through consultation with a reputable, local mortgage lender (just ask… I know who they are) but will involve more than just determining the highest priced home that they would allow you to purchase. It will be important to consider both your purchasing power, and your goals for how your housing costs will fit into your overall budget. You will also talk with your mortgage lender about how different loan programs might work better (or worse) for your situation.

Once we have a shared understanding of what you are hoping to purchase, and we know what the price tag can and should look like, we can start to evaluate homes that are currently on the market. This will usually start online, perhaps through an exchange of emails, and saving some searches in your account on my web site. Then, you might choose to drive by some of the prospects before determining a list of homes to go view – or you may be ready to start seeing all of the homes on the list right away. As we view this first set of homes, we will learn a lot – about the opportunities in the market, and about your preferences.

If we don't identify a home after looking at all of the homes on the market that seem to offer what you are looking for in a new home, we will either re-evaluate our criteria to expand our search, or we will wait to view new listings that come on the market. This extended home search process might take us weeks, or months, depending on the type of property you are hoping to purchase, and how often such a property becomes available. All along the way, I'll be following up on previous homes we have viewed to let you know if their prices have dropped, and will be letting you know of new opportunities as soon as those houses hit the market.

Once we have identified the home you are hoping to purchase, we will prepare to make an offer. This will include researching similar home sales to guide our discussions of price, creating a negotiation strategy, and preparing and reviewing the pertinent contract documents. There is quite a bit of paperwork involved in making an offer on a home, and I want to make sure that you understand these contract documents and make sure that we have drafted them in a way to protect your best interests.

Negotiating the final deal on the property you purchase may take a few hours, or a few days. We may go back and forth with the seller on price alone, or on many terms of the contract such as timing, contingencies, and more. Once we have a final agreement, all parties will sign and initial the final documents, and we will have a full ratified contract.

Immediately following the ratification of the contract, we will need to schedule and perform a home inspection and radon inspection (assuming you are conducting both) to learn more about the property you are purchasing. If these inspections reveal new (detrimental) information about the property, we will have the opportunity to request that the seller make repairs to the property, which may result in a renegotiation on price. Typically, we are able to work through this second round of negotiations relatively quickly, so long as the seller is being realistic and rational given the new information about their property.

Simultaneously with conducting these inspections, you will need to be starting the financing process to work towards obtaining full loan approval. This will start with signing your loan application and paying any applicable loan application or appraisal fees. Your lender will then be diligently working to further qualify you as a purchaser as well as the property via an appraisal. You will be providing many documents to your lender during this process as they work towards securing a loan for you to purchase the property.

Within the first few weeks after your contract is in place, we will need to select service providers to coordinate the additional aspects of your home purchase. This will include a settlement agent or attorney who will conduct a title search of the property and prepare all documents for your settlement. You will also need to set up a new homeowners insurance policy on your new property, as well as schedule utility service to start in your name as of the settlement date.

We'll now be just a few weeks before closing, and the final pre-settlement details will include reviewing the settlement statement (which shows all of the funds coming into and going out of the closing), conducting a final walk though of the property (to confirm the condition is as we expect it to be), and obtaining a cashier's check to bring the necessary funds to settlement. All of the details should be falling in place now, and if all goes well, we will be set for an on-time settlement.

In nearly all real estate transactions (in this area) at your real estate closing you will sign all of the loan and settlement documents as well as receive the keys to your new property. The house will now be your new home, and you can take possession and starting moving in immediately after settlement. Later that day, the settlement agent will record the deed at the courthouse that officially transfers ownership of the property into your name.

You are bound to have questions about the home buying process – before you begin, as we go, and even after settlement. I am here to answer all of those questions, or to guide you to the professional who can. There is plenty to learn about the home buying process, and I am here to help guide you through it and to help you make excellent decisions about your purchase of a home.




FOUR TYPES OF BUYER REPRESENTATION

Exclusive Representation: The Seller and Buyer are exclusively represented by separate Agents and separate Firms. The Agent and the Firm are solely representing the interests of their respective clients. This representation arrangement is created through a written Exclusive or Non-Exclusive Brokerage Agreement.

Designated Representation: The Seller and Buyer are exclusively represented by separate Agents within the same Firm. Agents solely represent the interests of their respective clients. This representation arrangement is created through a written Disclosure of Designated Agency or Representation.

Dual Representation: The Seller and Buyer are represented by the same Agent and Firm who assist in facilitating a successful transaction. The Agent is limited in their ability to represent the Seller and Buyer. An Agent may NOT provide the following services in this type of representation:


cannot advise either party as to the terms to offer or accept in any counteroffer
cannot advise the buyer client as to the suitability of the property, its condition (other than to make any disclosures as required by law)
cannot advise either party as to what repairs of the property to make or request
cannot advise either party in any dispute that arises relating to the transaction

Unrepresented Party

: The Seller is represented exclusively by the same Agent and Firm. The Buyer has no representation in this situation, however the Agent may provide ministerial acts to the Buyer to assist in facilitating a successful transaction. Ministerial acts include:

filling in the blanks of a contract while strictly following the Unrepresented Party's instructions
deliver offers and counter offers
hold the escrow deposit in the Firm's account

OK.....who made it to the bottom? If so, and if you still have questions? Let me know, and we can chat briefly -- by phone, email, or in person.

More soon, on everything you need to know about buying a home.

Recent Articles: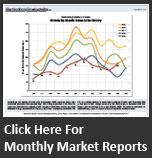 Subscribe

Receive notifications of new content on this blog, via e-mail or RSS reader.