Welcome! This blog tracks the real estate market in the Central Shenandoah Valley, featuring market data and analysis, an exploration of common buying and selling questions, and candid commentary on all things real estate.
If you are interested in discussing any of the topics on this blog, or the details of your specific real estate situation, call or e-mail me!
The

Preston Lake Trustee Sale

took place today (February 3, 2011) at noon, and drew quite a crowd of Preston Lake homeowners, developers, attorneys, Realtors, and neighboring landowners. Here's an overview of where things stand....

Local History in the Making

: It's not necessarily the good type of history, but this was the first major subdivision --- and hopefully the last --- to be foreclosed on in the Harrisonburg area. Many other areas across the country have seen multiple large subdivisions be foreclosed on, but until today, Harrisonburg had been unscathed. The timing of the development of this subdivision is likely what led us to today's events, as the development began just as the housing market began to slow dramatically.

Only One Registered Bidder

: Only one individual registered as a potential bidder at the sale (by showing his deposit check to the Trustee, and providing his name), though he did bid during the auction, likely because of the opening bids from Wells Fargo.

Only One Actual Bidder

: There was only one actual bidder....Wells Fargo.

Surprise Rowhouse Auctions

: In addition to the 120+ acres of land at Preston Lake that were auctioned off today, four rowhouses were also auctioned separately. This was not specifically advertised -- if it had been, I think we would have seen some actual bidding take place. Each of these rowhouses are at a different stage of completion, but each at least has the shell completed. The opening bids from Wells Fargo were as follows, and these are the prices at which they are taking back the properties:

Lot 9C -- $270,600
Lot 10B - $39,960
Lot 11C - $157,760
Lot 12C - $79,080

A Hefty Price For 120+ Acres

: It wasn't too surprising that there were not any bidders for the 120+ acres of Preston Lake, as Wells Fargo's opening bid was $3,500,000.

The Common Areas

: The attorney representing Wells Fargo also indicated that the common areas would be deeded to the Property Owners Association. The Association will still exist, and owners will still make payments to it to support the maintenance of the common areas and other common amenities of the neighborhood.

What Happens Next

: In theory, within 30 days, Wells Fargo will close on their purchase of the four individual rowhouses, and the 120+ acres of Preston Lake. The attorney representing Wells Fargo commented to me afterward that he thinks there is a 90% chance that the sale will proceed to closing and that Wells Fargo will be the new owner. After Wells Fargo owns the property, he indicated that they would sell the four rowhouses individually, and seek to sell the remaining 120+ acres to a new developer. It is unclear what price they will ask for the remainder of the subdivision (likely lower than $3.5M), and it is unclear what price they will eventually take for the remainder of the subdivision (likely lower than $3.5M). Wells Fargo's attorney also indicated that while they will attempt to sell the entire undeveloped section of Preston Lake as a whole to one developer, it is also possible that they would sell the property as individual lots or sections of lots. Wells Fargo has done this with other subdivisions around the country that they have foreclosed on, though it is not their goal.

Wells Fargo is interested in money

: This should come as no surprise, but Wells Fargo's goal in being the new owner of the undeveloped areas of Preston Lake are to try to recoup as much as possible of the money that they have invested in the subdivision. They won't, thus, try to unload the property for development into a mobile home park -- they will be marketing it and working to sell it for its highest and best use. This does not mean that the development plan won't or can't change -- but they will be trying to recoup as much money as possible, and thus will be trying to sell it to a developer who has the a positive (and profitable) vision for it.

Those Pesky Lawsuits

: The developer of Preston Lake (Richard Hine) had filed a lawsuit against Wachovia (now Wells Fargo) --- and Wachovia had responded with a countersuit. Per the attorney representing Wells Fargo, both of those lawsuits will go away once the sale closes, and the property is taken back by Wells Fargo.

A Community United

: If anything, the turmoil and uncertainty over the future of Preston Lake seems to have drawn its residents closer together as a community. Most of the owners were in attendance at the sale, and then went as a group to Cally's afterward to have lunch. There seems to be solidarity and general optimism (as much as is possible) amongst most (or all) of the owners. They still seem to thoroughly enjoy their homes, and each other, which is a positive sign for the future of the community.

Have Questions?

If you have questions about Preston Lake or the foreclosure proceedings, I'm happy to try to answer them (540-578-0102,

scott@HarrisonburgHousingToday.com

), or you can contact Peter Barrett of Kutak Rock, LLP, who is the attorney representing Wells Fargo. You can reach Mr. Barrett at 804-343-5237 or

peter.barrett@kutackrock.com

.

Recent Articles: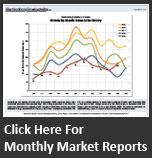 Subscribe

Receive notifications of new content on this blog, via e-mail or RSS reader.