Welcome! This blog tracks the real estate market in the Central Shenandoah Valley, featuring market data and analysis, an exploration of common buying and selling questions, and candid commentary on all things real estate.
If you are interested in discussing any of the topics on this blog, or the details of your specific real estate situation, call or e-mail me!
Zoning
Traditional logic would say no -- the construction of new college student housing in Harrisonburg won't increase the load on elementary schools, as most college students do not have elementary school aged children....

Going a step further, I would guess that some local government staff and elected officials MIGHT (?) use this traditional logic when thinking about whether to approve rezonings, or other approvals, for new student housing to be built in the Harrisonburg area.

But wait - what if the following sequence happens (thanks

Deb

, with some revisions)....

Shiny new student housing is built.
College students flock to the new living options.
Vacancy rates increase at older, run down student housing complexes.
Families start moving into older student housing complexes.
These families increase the elementary school aged population.

Local elementary schools have more students to educate.


I think we have seen this happen over the past 20 years in Harrisonburg, in cycles, as large quantities of student housing is built in waves.


And think about it, from the other direction, for a moment -- we all know that the local elementary school population is growing -- but why, and where? It's not as if local developers and builders are out building an extraordinary number of townhomes or starter homes for young families, causing an influx of new elementary school students. So -- if the elementary school population is rising, and it's not because of an increase in the stock of owner occupied real estate in Harrisonburg, then....

1. Perhaps this elementary (or K-12, really) school enrollment growth is, contrary to what we'd otherwise believe, a direct result of an increase in college student housing.

2. Perhaps we need to think about the fiscal impact of educating more elementary (and then middle and high) school students when we think about approving yet another student housing complex.

3. Perhaps, if building new student housing when we might not really need it, leads to increased demands on our local K-12 schools, then maybe we need to pay more attention to whether that student housing is needed.


Just some thoughts to ponder as we think about and plan for the future here in the City of Harrisonburg -- and Rockingham County.



Altitude at Stoneport

will soon be built on Port Republic Road, with room for 425 students.

The Retreat

is nearing completion on Reservoir Street, with room for 700 students.

JMU enrollment

is growing

, but only by about 350 students per year.

And now, a

22 unit apartment building

is proposed for the edge of the Purcell Park neighborhood -- which is and is not applicable to the matter at hand....

So, here's the deal....

1. A local resident (developer) is intending to replace two older single-family homes with a mixed-use complex with restaurants, retail space and (22) one-bedroom apartments. STAFF recommends approving it. PLANNING COMMISSION does not. CITY COUNCIL might, or might not approve it. Read more here:

Planners Discuss Decision

.

2. Many neighbors of the proposed development are opposed to this potential development - because it would increase traffic, change the nature of the neighborhood, increase the population density in that area, and because some believe it will just be filled up with college students.

3. A JMU official (coordinator of off-campus life) wrote a letter on JMU letterhead to City Council and residents of the neighborhood indicating that JMU has no need for more off-campus housing. Read the entire DNR article here (

JMU: Official's Letter On Zoning Issue Not Official

) or an excerpt of the LETTER here....

"Additional apartment-based housing is not needed at this point in the community, and might actually be detrimental to current properties who are having difficulty reaching capacity with tenants and profiting,"

4. The developer's engineer indicates that the apartments are not designed for college students.

OK -- so -- let's sidestep the issues of the aforementioned letter not really being JMU's official position on the matter AND whether or not the apartments are or are not intended for or suited for college students.

Instead, let's think about (talk about?) whether Harrisonburg needs more off campus student housing.

So -- do we need more?

Most student housing developers coming to the area would say that we do -- but they might always say that? After all, the newest and nicest student housing (almost) always leases quickly.

In contrast, I would argue that all income college students (for 2018-19) could easily fit into existing on and off campus housing, even without the addition of The Retreat or Altitude.

So, why do these new complexes keep showing up? Because the newest and nicest complexes always lease quickly. And because a student housing developer can make money by building such a development in this area. And because the City and/or County continues to approve these developments -- perhaps not feeling it is their place to decide whether there is a need for more housing.

Side note -- should City/Council decision making bodies approve or disapprove student housing based on whether there is a need for more? I do not recall any instances when this is a question that these governing bodies discuss -- they seem to assume that the developer wouldn't be proposing it unless it were needed (which is not necessarily true -- see above) and then just move on to whether it is reasonable to develop the proposed land in the proposed manner.

So, if student housing developers will always want to build more, and local decision makers might keep approving the developments independent of whether there is a need or not, I might just be wasting my time to continue to think about all of this -- but I'll continue nonetheless.

I think we (citizens, tax payers, elected officials) need to realize what happens when more student housing is approved when there is not necessarily an actual need for more such housing. And the place to look to best understand this is the oldest student housing.

What typically happens when new student housing is built is that the oldest (and/or least conveniently located and/or least upgraded) student housing eventually starts having higher occupancy rates, and then eventually starts being leased to folks who are not college students. All of that is well and fine and good -- except that it means that the rental income often declines, the properties aren't maintained as well, vacancy rates climb higher, rental income drops lower, property maintenance declines further, etc.

So -- we end up having (or will end up having) older apartment complexes that used to be college student housing -- that are now rented to non-students -- often to low income individuals and families -- and that are often not maintained as well as when the rental income allowed for them to be better maintained.

Is this (college housing potentially becoming low income housing) a bad thing? Not necessarily -- but I think that we need to realize that this is often the eventual, market driven, impact of continuing to approve new student housing developments. Are we comfortable with this long term end to our short term decisions? Is this the way that we want to grow our housing stock?

Hopefully I have provided MANY more questions than answers. :) Feel free to

drop me a line

to discuss, or offer your opinions and perspectives.
With great regularity, potential buyers (either investors or parents of JMU students) will ask if a single family home can be purchased and rented to a group of JMU students -- often an intended group of four or more students.

I let them know that it will be no problem at all -- the adjoining property owners in the quaint neighborhood probably won't mind as long as the students aren't too bothersome -- and the City doesn't mind at all if their zoning ordinances are violated, so long as it's just "nice college kids"....

WAIT! NOT REALLY! READ ON!!!!


It seems that some buyers are really getting that feedback of "sure, it will be fine" -- though I'm not sure if they're getting it from their Realtor, or from someone else advising them in the transaction, or if they just aren't thinking about whether their planned use of a property is allowable.

The REAL answer, and the feedback that I ACTUALLY provide to my clients is....

1. We need to check to see how this property is zoned, and whether that zoning classification allows for that number of unrelated people to live in the property.

2. We need to check to see if there are recorded restrictive covenants for this neighborhood that restrict the number of unrelated people who live in the property.

A few notes....

1. Most single family homes in the City of Harrisonburg are zoned R-1 or R-2 and do NOT allow for three or more unrelated people (students or otherwise) to live in the property.

2. If a property has been used in a non-conforming manner (for example, four students living in it) since before the zoning ordinance was put in place, without a 24 month gap in the non-confirming us, it MIGHT be possible to continue to use the property in that non-conforming manner.

And, if #2 above is starting to get confusing, then we arrive at my main reason for writing today....

CALL

COMMUNITY DEVELOPMENT

TO UNDERSTAND ALLOWED USE OF A PROPERTY!

Yes, in fact, there are very helpful City staff in the

Community Development department

-- who can very quickly help you understand whether a property can be legally used as you intend to use it.

And it is imperative that you make this call BEFORE you buy the property, and even BEFORE you make an offer on the property!
click the image above for a larger version

The apartment building shown above may soon be built on South Main Street at its intersection with East Weaver Avenue -- on the edge of the Purcell Park neighborhood....

click the image above for a larger version click the image above for a larger version



This is a complicated issue, as outlined in the lengthy portion of the Planning Commission's packet addressing this potential rezoning. This Wednesday, the developer will present their proposal to the Planning Commission, and neighboring property owners will likely also be making their case for why this rezoning (etc.) should not be approved.

Some highlights....

The proposed mixed use building would have (22) one-bedroom apartments and commercial space - potentially a fast food restaurant.


The properties would need to be rezoned from R-1 (Single Family Residential) and R-3 (Medium Density Residential) to R-5C (High Density Residential District Conditional) in order for this project to be constructed.

The developer also needs to be approved for a special use permit for an apartment building with more than 12 units, and a special use permit to allow for the commercial use.

If approved, the developer would raze (tear down) four existing buildings in order to build the mixed-use building.


City staff does not think that low density residential uses facing South Main Street (a five-lane roadway with a 35 mph speed limit) are likely or practical.

City staff is recommending approval of the requests for amending the Comprehensive Plan, rezoning the properties and issuing the special use permits.


The bottom line here seems to be that the property (properties) in question have high traffic count road frontage, yet also adjoin a low density residential neighborhood in the back. Should the use of these properties continue to be low/medium density residential use as currently approved? Or should the City allow the property owner to rezone them to allow for a much denser use of the land?


You can read the entire packet of information to be reviewed and considered by the Planning Commission here.



The R-2 zoning classification was amended on December 15, 1998 to only allow up to two unrelated people in an R-2 zoned property. Prior to that time, up to four unrelated people could have lived in the property. All that said, if an R-2 zoned property was being inhabited by four unrelated people prior to that zoning change (12/15/1998) and has been ever since that time, without a 24 month gap, then it can continue to be used in that way.

Otherwise, if you own an R-2 zoned property, even if it has four bedrooms, even if it is close to the JMU campus, even if everybody else on the street rents their house out to four unrelated students, you cannot per the zoning ordinances.

Below is an excerpt of an article from the Daily News Record that discusses one property owner's request to the City to allow him to use an R-2 zoned property as a rental property for more than two unrelated people. I think his request was reasonable, in some ways, based on the use of neighboring properties, but read on to discover what the City thought and what they decided.

Council Kills Special-Use Permit Request
By Tony Brown, Daily News-Record
March 16, 2017

HARRISONBURG - Ted Byrd played sheriff at Tuesday night's regular City Council meeting.

He deputized the other four council members and led a unanimous posse to gun down a petition for a special-use permit for an old house on Old South High Street downtown.

He said the property owner was trying to get out of breaking the law.

"This was an illegal use from the getgo," the lone Republican on council said. "Sometimes, you gotta draw the line. This is begging for forgiveness instead of asking for permission. We're either a body of laws, or not."

Byrd was so persuasive that he converted Democrat Richard Baugh, who did a complete 180 on the issue.

As the elected council's representative on the appointed Planning Commission, Baugh was part of a unanimous decision by the commission to recommend council approve the petition.

The city planning and zoning staff also is on record recommending the change.


Click here to read the entire article.



The buildings shown above currently under construction on Reservoir Street -- at the previous location of the Albert Long baseball field. These apartments will be called Robinson Park, and will affordable housing -- with income limits for tenants who wish to reside at Robinson Park.

The developer was planning to expand Robinson Park into a second phase on the five acre wooded parcel shown above, adjacent to the current development, but the County tabled the developer's rezoning request.

A few snippets from this week's Daily News Record article....

The Board of Supervisors tabled a request Wednesday from Surber Development and Consulting LLC to rezone a 5.3-acre parcel on Reservoir Street from medium residential to general residential for phase two of Robinson Park apartments.

The board wants more time to address concerns from fire and rescue and the sheriff's office, as well as potential public transportation issues.

Surber Development plans to purchase the property once it has been rezoned. The parcel at 2770 Reservoir St. is owned by the estate of Mary Madalene Lambert, who died in March. It is valued at $250,600, according to online real estate records.


Read the full article

here

.
You have the opportunity to have an impact on the future of the City of Harrisonburg!

The Comprehensive Plan presents a vision of Harrisonburg's future. It identifies steps to move toward that vision by providing information about current conditions, long-term goals and objectives, and recommended implementation strategies.

Virginia requires that local Planning Commissions review their comprehensive plans once every five years. The City of Harrisonburg last updated the plan in 2011 -- and last year (2016) the Planning Commission determined that it should be updated again.

Find out more about the Comprehensive Plan update process

here

.

Sign up to receive updates on the comprehensive plan process

here

.

Read the 2011 Comprehensive Plan

here

.
The Rockingham County Planning Commission will consider a request on Tuesday for a further revision of the Preston Lake master plan.

The most recently approved master plan showed one large 168-unit apartment building, and the new master plan will include 12 smaller apartment buildings, presumably with 14 apartments per building.

Rockingham County is not required to hold a public hearing to obtain input from nearby residents because the changing the overall density of the community. Here's why....

BEFORE:

(1) large mullti-family building with 168 units

(15) quad-plex buildings
(6) duplexes

AFTER:

(12) multi-family buildings with a total of 168 units

(6) townhouses


Per my math, each of these (12) apartment buildings would have (14) apartments in it -- which I'm assuming might be a three-story apartment building.

This is the affected portion of the master plan before the proposed change....




And here is the same section after the proposed change....





If approved, the updated composition of Preston Lake will be as follows....

162 Single Family Detached Homes
60 Duplexes
16 Quads
245 Townhouses
336 Apartments

168 Apartments in 12 Small Buildings
168 Apartments in 1 Large Building

Additional details....



view a larger version of this map as a

JPG

or

PDF

This map from Rockingham County of the Urban Development Area is frequently updated, and provides helpful updates on the status of each project currently under development (or nearing development) in this growth area just southeast of the City of Harrisonburg.

Current updates include....

Altitude at Stone Port (student housing) - rezoning approved
Moe's Grill (restaurant) - under review
Reserve @ Stone Port - mass grading underway
Farmers & Merchants Bank at Coffman's Corner - ready to break ground
Doctor's Office at Coffman's Corner - under review
Robinson Park Apartments - footers and framing underway
Greenport - construction underway
Retreat @ Harrisonburg (student housing) - mass grading underway
Preston Lake Marketplace - mass grading completed, seeded

Download a larger version of this map as a JPG or PDF.



click here for a larger version of this aerial image

If you have driven along Reservoir Street lately, you would have noticed the massive area on the hospital side or Reservoir Street where trees have been cleared for a new housing development. This site will soon be home to 700 college students in a new development called "The Retreat at Harrisonburg", being developed by Landmark Properties out of Athens, GA.

The developer has acquired 36.81 acres for $5.71 million in August after the land was rezoned in May to allow for this community to be developed. This same developer is (per their website) also currently developing The Retreat at Blacksburg, a student housing community for 829 students.

Read more about this purchase and development in this Daily News Record article....

Student Housing Developer Buys County Land

August 30, 2016

Here is the intended site plan....

Per documents submitted to the County, we know the following about this potential student housing community....

the community would be a mix of detached homes, duplexes and quads
amenities would likely include a clubhouse with fitness center and study facilities, outdoor swimming pool, outdoor gaming courts and extensive walking and biking trails
this community would have no more than 178 residential units and no more than 715 beds (bedrooms)

Here is a rendering of one of the proposed homes....
Can you find an

Airbnb

rental in Harrisonburg or Rockingham County? It seems so.

Per a July 24, 2016 Daily News Record article, there are "[...] almost 300 registered Airbnb locations in the Shenandoah Valley [...] from a $27-per-night RV in Hinton to an 8-bedroom house in Luray for $600 a night."

But as a property owner, is it legal for you to rent out your home in Harrisonburg or Rockingham County via Airbnb? Maybe, maybe not?

From the

DNR article

....

While Airbnb is spreading around the Valley - and the globe - it faces resistance from governments and zoning laws. Adam Fletcher, director of planning and community development for the city, said Airbnb renting is "for all intents and purposes" not allowed in Harrisonburg.

"You have to have a special-use permit and they have to operate under the specific parameters of a bed-and-breakfast," he said. "Most properties don't fit that requirement."

But Fletcher admits the city can't do much about Airbnb entrepreneurs because the city does not have practical means to enforce the law.


Read more in the full

Daily News Record article

.
view a larger image view a larger image

The Rockingham County Planning Commission will consider a re-zoning of a 6.1 acre parcel on Port Republic Road this evening. The property, located across the street from Bojangles (but on the same side of Port Republic Road) is currently zoned R-3C and the applicant (KKB, LLC) is requesting that the land be rezoned to be PMF (Planned Multifamily).

Per the Planning Commission's packet of information about this rezoning request, this land would be used for a student housing community to include a total of 140 apartments, and 425 bedrooms....

29 one bedroom apartments
24 two bedroom apartments
87 four bedroom apartments


Per the developer's description....

There will be a 2-3 story clubhouse with roof top deck, surrounded by two apartment buildings.

The apartment building along Port Republic Road will be 5 stories in height.
The apartment building along Apple Valley Road will vary between 4 to 5 stories in height.
The community will include a clubhouse with fitness center and study facilities, a roof top deck, outdoor courtyard, storage units, bicycle storage room and study rooms with smart technology features.
The exterior of the buildings will include faux stone, EIFS (exterior insulation finishing system), metal panels and cement panels. (no vinyl siding)

Read more about this proposed development via the recent Daily News Record article or the Planning Commission's information packet.



City Council voted last night to approve changes to Harrisonburg's backyard chicken ordinance.

From today's

Daily News Record

article....

City officials began reviewing the regulations on backyard hens after council members were approached about the matter last fall. Tuesday's vote eliminated a minimum 2-acre lot-size requirement enacted in 2009.

The requirement effectively maintained a ban on backyard fowl, as most lots in the city are smaller than 2 acres.

The new rules, which must be approved again before they take effect, will allow residents of single-family homes to keep chickens. No one living in an apartment, townhouse or manufactured home park will be allowed to keep birds.

Chicken owners are limited to four hens in an enclosed pen, which must sit in the backyard and be at least five feet from property lines and at least 20 feet from any stormwater management installation.

click here for a larger image

There will be a workshop today at 11:30 AM to discuss the County's

Urban Development Area

, located southeast of the City. The size of this development area was tripled in September 2015.

Current developments in the works or under review in this area include:

Stoneport - a mixed use development featuring Bojangles, Wendy's and Wal-Mart


a proposed 37 acre student housing community on Reservoir Street

The proposed rezoning of 238 acres by Sentara RMH per their new proposed master plan.

An affordable housing complex being developed off Reservoir Street across from Fieldale Place.

After the workshop (11:30 AM) the Board of Supervisors will hold their regular meeting at 3:00 PM today.

From today's Daily News Record article....

County Administrator Joe Paxton said supervisors are concerned because the growth of JMU and the need for housing are uncertain.

Supervisors want to decide what type of development should go in the area to best spur growth, Paxton said.

"The type of housing that you allow to develop in that area will drive the type of commercial that you get," Paxton said. "So, there needs to be some intentional thought ... in deciding what type of residential development will go in that area."

Deputy County Administrator Stephen King said the workshop will "give an overall look of what is there, what we know is coming, what we've been told is coming," and allow the board to start developing a plan for the area.

Certain types of housing can attract certain people to an area, Paxton said, and the demographics will determine which businesses want to move to the area.

"The income levels are critical to attract different types of commercial development," Paxton said. "If you don't have some kind of plan, then you will just get what happens."




Townhouses may be built on Vine Street (across from Longview Oaks and Beacon Hill) at some point in the future. This land was rezoned from agricultural to residential in 2010, and is owned by Virginia State Free Will Baptist Church.

Cosner Construction (Broadway, VA) is considering building 24 - 28 townhouses on this site.

Read more in the May 12, 2016 Daily News Record article,

Planners OK Utilities For Development

.
click here for a larger image

Back on 2009, the Board of Supervisors rezoned 282.86 acres of land on Osceola Springs Road and Pleasant Valley Road from A-2 (agricultural) to R-2C (medium density residential with conditions). This made way for The Springs at Osceola, a subdivision with (116) lots ranging in size from 1 - 5 acres.

Sales of these lots has apparently been a bit slower than anticipated....

2010 = 1 sale ($200K)
2011 = 3 sales ($189K median sales price)

2012 = 2 sales ($113K median sales price)
2013 = 5 sales ($135K median sales price)

2014 = 2 sales ($86K median sales price)

2015 = 5 sales ($107K median sales price)

2016 = 1 sale ($99K)

Now, the developer is requesting to revise the development plan for the 71 acre portion of the subdivision on the West side of Pleasant Valley Road.

By my count, this would in the currently planned 32 single family home lots being converted into....

70 Single Family Home Lots
96 Duplex Lots




View a larger version of the proposed new plat here.


You can review the entire rezoning request here.

Rockingham County staff is recommending that this re-zoning request be tabled. The Planning Commission will be reviewing this request at their meeting this evening.



A new student housing community may be built in Rockingham County depending on (among other things) the outcome of the public hearing of the rezoning of the land that will take place tomorrow, April 5th.

Below is an illustration of where the community would be located -- just off Reservoir Street, just past the City/County line when headed towards the hospital.

This location is in the vicinity of several other student housing communities, so it is not a surprising location to be proposed for this community.

Per documents submitted to the County, we know the following about this potential student housing community....

the community would be a mix of detached homes, duplexes and quads
amenities would likely include a clubhouse with fitness center and study facilities, outdoor swimming pool, outdoor gaming courts and extensive walking and biking trails
this community would have no more than 178 residential units and no more than 715 beds (bedrooms)

You can view lots of details about this proposal by downloading the full packet of information from the rezoning request which includes the master plan and illustrations of the front elevations of some of the potential dwellings to be built. Download it here.



click here for a larger, clearer PDF

Sentara RMH has applied for a rezoning of their 238.61 acre campus from B-1C (General Business District with Conditions) to PMR (Planned Medical and Research).

In a nutshell, the original rezoning of the hospital campus took it from A-2 (agricultural) to B-1C, which was the most appropriate zoning at the time. Since that time, the County has adopted a revised zoning ordinance that includes this new "Planned Medical and Research" classification. This new zoning district (PMR) is "designed to provide flexibility for large-scale medical facilities and to promote the mixture of uses and increase density of development."

So -- nothing to wild or crazy with the rezoning -- seems to be appropriate re-alignment of the zoning of the property with the current and planned future use.

The fun part (to me, I suppose) is the updated MASTER PLAN provided as a part of the rezoning request. This paints a picture of how the campus may continue to develop in future years.

Download:



Q: Why did the chicken cross the road, in Harrisonburg?A: To get to a 2 acre lot.

Back in 2009, City Council approved an ordinance that prohibited property owners from raising chicken in their backyard unless they had a 2 acre lot. There were also quite a few other limitations, all of which can be found in the entire current ordinance

here

.

Now, per

today's Daily News Record article

....

"City officials are exploring whether the lot-size threshold should be reduced; if there should be a neighbor approval process; whether a certain number of permits should be issued within a trial period; and any other issues, according to the release."


Do you have an opinion? You can sound off on the issue at

BeHeardHarrisonburg.org

.

Oh, also -- before you try to get creative and consider another backyard bird, you should know that the ordinance in question also limits your ability to keep all of the following foul in your yard: chickens, roosters, ducks, geese, turkeys, guinea fowl, emus, rheas, ostriches and pigeons.....
The Planning Commission for Rockingham County has already signed off on a rezoning of part of Lakeview Golf Club to allow for building lots for single family homes to be developed and sold. These building lots would be in the general vicinity of Great Oaks, Crossroads Farm and Magnolia Ridge.

This potential rezoning of 10.33 acres would allow for up to 21 single family homes. The 10.33 acres is a part of Lakeview Golf Club's overall plan to sell off 75 acres (9 of the its 36 golf holes) -- though 65 of the acres are already zoned for residential use.

The Board of Supervisors will be considering this rezoning request next week.

Read all about this potential rezoning in these two recent Daily News Record articles:

View a larger map of the area here.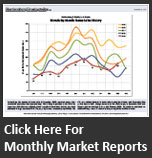 Subscribe

Receive notifications of new content on this blog, via e-mail or RSS reader.