Welcome! This blog tracks the real estate market in the Central Shenandoah Valley, featuring market data and analysis, an exploration of common buying and selling questions, and candid commentary on all things real estate.
If you are interested in discussing any of the topics on this blog, or the details of your specific real estate situation, call or e-mail me!
A large data center on North Main Street in Harrisonburg has been sold for 59 million dollars. Read the

Daily News Record article

for some context for the sale.

Here is a summary of the recent history of this property....

February 2005: N Main Properties purchase for $1.3MM


June 2007: N Main Properties to Criticon for $3.8MM


January 2008: Criticon to DBT-Data for $3.6MM


March 2010: DBT-Data to Harris Corp for $41.6MM


Harris Corp invests another $22MM in the facility


Feb 2012: Harris shuts down data center


Sept 2013: Harris Corp to DBT-Data for $35MM

Sept 2013: DBT-Data to GI DC Harrisonburg LLC for $49MM


A press release from DBT-Data last year provided these insights into the facility....

The Harrisonburg data center is the only data center in Maryland or Virginia with a Tier III certification from the Uptime Institute. This ranking relates to the "security and risks of a data center's performance" --- there are four tiers (I, II, III, IV) with IV being the highest.


The Harrisonburg data center (aka the "Cyber Integration Center") features 100% perimeter fencing, card readers and biometric access at all control points, 24/7 on site IT and security staff, high-efficiency evaporative chillers, air-side economizers for free cooling, and UPS.
Average mortgage interest rates (for a 30 year fixed rate mortgage) are hovering around 4.1% -- the lowest we have seen this year.

And looking back even further, we can be even more grateful for this low cost of mortgage money.
Showing activity remains strong in through August and September -- a promising leading indicator for market activity we may see later on this Fall.

* September 2014 data is extrapolated from 9/1/2014 - 9/16/2014 data.
Per the

Harrisonburg Downtown Renaissance facebook page

, the enormous hole in the ground at the corner of East Market Street and Mason Street (beside Urban Exchange, Rocktown Bicycles and an abandoned gas station) will soon be a much more exciting destination, including....

Lafa Mese, a two-story restaurant
three apartments on the top floor
a possible upscale basement wine tasting room

Click on the image above, or visit

RecentlyReducedInHarrisonburg.com

to explore the homes that have most recently been reduced in price.

Let me know if you have any questions about these properties, or if you would like help setting up Property Alerts to receive notifications of price reductions specific to your search criteria.
The biggest shift in homes available for sale has been in the lowest price range in our market, under $200K homes. There are now 30% fewer homes for sale in this price range as compared to three years ago. This shift in the lowest price range is the most significant shift as compared to the other three price ranges shown above. The only price range in which we are seeing increased inventory levels is in the $400K + price range.
As shown above, despite a decline in the number of home sales in this area, and a tiny decline in median sales price, we may actually be seeing an increase in home values as explored through changes in price per square foot.

Read the entire Daily News Record article about our local housing market for further commentary and perspective.

Hot July Housing Market Cooled In August

Daily News Record, September 9, 2014
click here for a larger version of this graph

As shown above, the number of homes for sale fluctuates greatly through the year --- but the degree of fluctuations differs between single family homes and attached dwellings (duplexes, townhouses, condos).

Single Family Homes


36% increase in homes for sales between Dec 2013 and Jun 2014.

Duplexes / Townhouses / Condos


13% increase in homes for sales between Dec 2013 and Jun 2014.

Thus, we are likely to see inventory declines over the next few months --- but the majority of those declines will be in single family homes.
Featured Property:

3273 Barrington Drive, Harrisonburg, VA

I just published my monthly report on the Harrisonburg and Rockingham County real estate market. Jump to the

full online market report

, or

download the PDF

, or read on for highlights....

If you can sort through all of the lines and arrows above, you'll note that August 2014 home sales (101) fell short as compared to August 2013 (112). After three great months in a row (May, Jun, Jul) it seemed that August was going to push us over the top and catch us up in 2014 to last year's pace of home sales. Not so. Maybe in September??

There is, in fact, some cause for optimism. As shown above, there was a 19% increase in contracts between August 2013 and August 2014 --- and the annual pace of contract signing (1,169) is ever so slightly above where it was a year ago.

Amidst slightly slower home sales, and slightly higher contract numbers, inventory levels (as shown above) are holding steady. We will likely start to see these inventory levels starting to decline as we continue through the Fall.

Despite sales declining (5% YTD) sales prices are staying relatively steady, as shown above. This graph is measuring a "rolling 12 month" value for both the number of and median price of home sales in our area.

Care to read about all of the exciting details of this month's market report? You can

read it online

or

download the PDF

.

Also, as always, if you're interested in talking to me about buying a home in Harrisonburg or Rockingham County.....or if you are interested in selling your current home.....just drop me a line by email (

scott@HarrisonburgHousingToday.com

) or call me at 540-578-0102.
Don't miss this amazing show, taking place on September 18 - 20.

Thursday, September 18 @ 7:00 PM
Friday, September 19 @ 7:00 PM
Saturday, September 20 @ 2:00 PM

All shows will take place at Eastern Mennonite High School, and

tickets can be purchased online

.

PLUS...you have the opportunity to Bring the World into Your Home!

Host a member of the cast to connect with other countries and cultures, share your community and local traditions, and receive two complimentary tickets to the show. As a host family, you are simply asked to provide a bed, breakfast and dinner and limited local transportation.

If you are interested in hosting a cast member (Sept 15 - 22) please contact Jennifer Carson at 712-541-9880 or

jcarlson@upwithpeople.org

.
Looking at high end home sales ($500K or higher) it would appear that the pace of sales in 2014 won't necessarily match that of 2013....

As shown above, home sales over $500K bounced back considerably in 2013. Perhaps some of that was pent up demand from previous years? It seems unlikely that we'll end up with 20 sales over $500K in 2014.

As shown above, home sales over $600K also are not faring as well this year as compared to last year.

The graph above would certainly lead us to believe that home sales over $700K will definitely take a hit in 2014. However, it's not all bad news, as there are currently four homes priced over $700K that are under contract....
I'm finding

118 properties

in the MLS that went under contract in August 2014 that are either still under contract, or have closed. Here is what those 118 buyers decided to buy last month....
It's the last business day of the month, so let's take a quick peek at how things are shaping up this month.

As noted above, there have been 119 contracts signed thus far in August 2014 -- though that number may still increase further. That marks a 16% improvement over the 103 contracts that were signed last August.

Thus far, it seems that Fall 2014 will continue to be a strong home sales market in Harrisonburg and Rockingham County.
As you can see above, an increasing percentage of real estate transactions have some sort of "seller concession" -- which is usually a credit from the seller to the buyer to help pay for closing costs. Sometimes it could also be related to repairs that have not been completed.

I suppose that while it is true that an increasing number of sellers are providing closing cost assistance to buyers -- it is also likely true (perhaps even truer) that an increasing number of buyers need closing cost assistance.

How much money is changing hands here? Let's take a look....
A few fast facts for you....

62% of our home sales market is under $200K
86% of our home sales market is under $300K
96% of our home sales market is under $400K
Nothing has sold in the past year over $700K

Fixed mortgage interest rates keep declining....now to their lowest level thus far in 2014. The

average rate

for a 30-year fixed rate mortgage is now 4.1%.

If you are under contract to buy a home, it may be wise to lock in your rate now!
There are 888 active and under contract listings in Harrisonburg and Rockingham County.

Here's a look at how those break down....
click here for a larger version of this photo

If you haven't driven down Ridgedale Road lately, you might not have seen how construction is booming at the Reserve at Stone Port!

This luxury apartment community is slated to open this Fall, and is described as follows on the

Cathcart

(developer) and

Reserve at Stone Port

(community) websites....

"The Reserve at Stone Port is a wonderful escape from the ordinary. Relax in an atmosphere appointed with luxury and comfort, where exceptional finishes and remarkable features outline each unique and spacious 1, 2, and 3 bedroom apartment homes. Experience extraordinary style, convenience, resort-style amenities, and an award-winning customer service team."

"The community combines a modern feel with Southern casualness. These thoughtfully crafted 1,2 and 3-bedroom apartment homes feature contemporary kitchens with granite countertops, upgraded cabinets with brushed stainless pulls, and stainless steel appliances. hardwood flooring Residents will be immersed in the Reserve lifestyle, becoming part of a community of individuals who prefer the notion of more time to enjoy life. Features include a Grand Clubhouse, Resort style salt-water pool, Hot tub, State-of-the-Art Fitness Center, Wide Screen Movie Theater, Sport Court, Car Wash Area and much more! Pet Friendly."


The

site plan

(above) references amenities including a clubhouse, swimming pool, fire pit, hot tub, cabana, tot lot, putting green, sport court and dog park!

There appear to be 1 BR, 2 BR and 3 BR options available, the floor plans for which are

available online

.
I suppose it shouldn't surprise us any longer....

LOTS OF PEOPLE WANT TO LIVE IN DOWNTOWN HARRISONBURG!


The very first residents move into the

Harrisonburg Ice House

yesterday, and (surprise! or not!) all of the apartments are already leased!

A bit more context from today's issue of the Daily News Record....

"The first tenants moving in to the $10 million mixed-use development's 34 apartments marked the beginning of a new phase in the life of the building along South Liberty and West Bruce streets. JMU already has offices in the building, and developers are hoping to finish most of the remaining commercial and office space by the year's end."


View photos from move in day on the Matchbox Downtown blog

.

Read today's Daily News Record article about the Ice House

.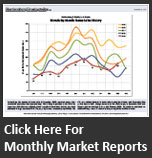 Subscribe

Receive notifications of new content on this blog, via e-mail or RSS reader.