Welcome! This blog tracks the real estate market in the Central Shenandoah Valley, featuring market data and analysis, an exploration of common buying and selling questions, and candid commentary on all things real estate.
If you are interested in discussing any of the topics on this blog, or the details of your specific real estate situation, call or e-mail me!
view a larger image

Two homes sold this Spring in Heritage Estates -- two homes are under construction (and under contract) and two more deals are being finalized now. All that to say, there are only a limited number of building lots remaining at Heritage Estates, an active adult community on the West side of Harrisonburg.

Find out more about Heritage Estates by visiting

HeritageEstates.us

.
Well -- there has never been a better time to lock in an interest rate this year than RIGHT NOW! The average 30-year fixed mortgage interest rate has continued to drop over the past month, to the current average rate of 3.54%.

Perhaps it's silly, but I don't even have "rates will be going up soon" as a part of my vocabulary anymore. I said that for years (because that is what everyone assumed) and I was wrong, year after year. Sure, rates would go up a bit, but they'd then come right back down a few months later.

So -- buyers, rejoice! If you are buying now/soon, you can lock in a super low mortgage interest rate on your mortgage!
view a larger image view a larger image

These upscale apartments at

The Reserve at Stoneport

were built over the past year or two and many seem to be renting quickly. There are floor plans with anywhere from one to three bedrooms, with

rental rates

starting at $985/month for a one bedroom apartment -- and going up to $1500-$1700 or a three bedroom apartment.

These apartments are certainly a unique addition to our local rental market and I have been pleasantly surprised that they have leased as quickly as they do. Larger metro areas certainly seem to have lots of these types of rental communities, but this was a first for Harrisonburg and Rockingham County.
view a larger image

Dirt is moving on Garbers Church Road as the City of Harrisonburg works to construct a new elementary school -- next to Heritage Oaks Golf Course and across the street from Harrisonburg High School.

Read all about the plans for this school in this

Daily News Record article

from April.
Learn more about this month's Featured Property: 1831 Manor Drive

I just published my monthly report on the Harrisonburg and Rockingham County real estate market. Jump to the

full online market report

, watch the video overview below, or

download the PDF

, or read on for highlights....

First, a video overview....

Now, let's take a look at the overall market performance in May....

The local housing market is, again, showing signs of strength....

Home sales increased 16% in May 2016 to 128 home sales.

YTD home sales have increased 15% to 450 home sales.

Year-to-date median sales prices are steady at $189,000.

Homes are selling 16% faster this year as compared to last year.




As shown above, there have been several months in particular -- January, March, May -- that have catapulted us to our current 15% improvement in home sales this year as compared to last year.




We have seen buyers signing contracts in record numbers over the past three months -- which bodes well for strong sales in June as well as (likely) July.




Buyers are buying faster than sellers are ready to sell. Inventory levels, as shown above, have declined 12% over the past year. Buyers are seeing fewer and fewer choices of homes to purchase.

Finally, the market graph we've all been waiting for -- as shown above, we are finally (!) approaching a perfect balance between buyers and sellers in our local market -- with almost exactly six months of supply available. This is a result of a slowly increasing pace of buying activity over the past few years -- and a slowly declining inventory level during the same timeframe.

BUT WAIT -- remember -- all real estate is local, and sometimes that means down to the city, town or even neighborhood. If you are getting ready to sell your home, we should start by looking at these overall trends -- but then we'll need to dive much deeper into the analysis of your price range, neighborhood. property type, etc.


There is more, oh so much more, in my full real estate market report. I have even made it very easily accessible for you to read online....




And as is always my encouragement -- if you will be buying or selling a home in the near future, become a student of the housing market! Learn what has been happening recently, what is happening now, and what is likely to happen next. Being informed will allow you to make better real estate decisions.

Here are two handy references to prepare yourself to buy or sell....


scott@HarrisonburgHousingToday.com

.
The local unemployment rate dropped quickly, drastically, sharply in April 2016. Waaaaay down to 3.2% -- which is the lowest rate on record in the past six years -- by far.

Read some commentary on this news via last week's Daily News Record

article

, excerpted below.

Unemployment in the Harrisonburg metropolitan area hit an eight year low in April, according to data released Wednesday by the U.S. Bureau of Labor Statistics.

But part of the data supporting the jobless rate has local economic development directors scratching their heads.

Rockingham County was credited with a 2.9 percent unemployment rate in April, well below the 3.8 percent rate recorded in March and the previous April. It marked the first time the rate has been below 3 percent since April 2008.

The drop in the city was greater. The jobless rate was 3.6 percent in April, 1.2 percentage points lower than March and 1.1 percentage point below the April 2015 rate. It, too, was Harrisonburg's lowest rate since April 2008.

Combined, 3.2 percent of people looking for work in the metro area, which includes the city and county, couldn't find it in April. That was well below March's unemployment rate of 4.2 percent and the 4.1 percent rate posted in April 2015.

According to the BLS, only 852 city resident and 1,153 county residents who were seeking work were without jobs, with 166 more Harrisonburg residents and 661 Rockingham residents working in April when compared to March.

(

larger image

)

The new Walmart Neighborhood Market on Port Republic Road (in Stoneport) is scheduled to open on June 15, 2016.

(

larger image

)

The front edge of Stoneport is now filled in with Bojangles, Wendy's and now this Walmart Neighborhood Market (and gas station). Also shown above (upper right quadrant) is nearby Sentara RMH Medical Center.
Click here

to download the full information packet on home warranties from American Home Shield -- or read on for more details....

What is a Home Warranty?

It's a one-year service agreement that covers the repair or replacement of many major home system components and appliances that typically breakdown over time due to normal wear and tear.

Homeowners Insurance and a Home Warranty - What's the Difference?

You sensibly protect your house with homeowners insurance. While homeowners insurance covers many appliances and system components in the event of a disaster (such as a fire), having an AHS® Home Warranty will cover those items against the high costs of repair or replacement in the event a breakdown occurs.

Who is AHS?

The leader in home warranties, AHS was founded in 1971 to help homeowners across the country protect their hard-earned investments. Recognized with the 2013 Best in Service Award from HomeWarrantyReviews.com and the 2014 Women's Choice Award, our customer service is well-respected, with professional agents ready 24/7 to accept your service requests.

AHS Home Warranty Packages

There are three AHS Home Warranty packages available during the real estate transaction, making it easy for you to get exactly the coverage you need, at a price you can afford.

ShieldEssentialSM
Covers the most critical home systems that homeowners tell us they want in a home warranty.

ShieldPlusSM
Covers the most critical home systems, plus many major household appliances.

ShieldCompleteSM
Offers the most comprehensive coverage, including the items in ShieldEssential and ShieldPlus combined, plus additional home items.


AHS offers the same high level of coverage across all three packages, such as repairs and replacements for mismatched systems, undetectable pre-existing conditions, improper installations, lack of maintenance, rust and corrosion, and more.

Click here

to download the full information packet on home warranties from American Home Shield.
How do homes with brick exteriors sell as compared to vinyl-sided homes?

Let's take a look to see what the data shows us. To somewhat narrow the scope, this analysis only considers single family homes in Harrisonburg and Rockingham County, sold for more than $300K, with at least 3000 SF, on less than an acre, that have sold in the past year....

More brick homes sell....Brick homes tend to be larger....Brick homes sell at higher prices....Brick homes sell at a higher price per square foot....
What will it take to sell your house in today's real estate market? The age-old adage of "Location, Location, Location" still rings true – but since it is not cost effective to move your house, it may be helpful to focus on three areas that are under your control. These three areas are all essential to successfully selling your home.

Price: Find Your Place In The Market.

Before listing your home for sale it is essential to understand the dynamics of the current housing market – but don't stop there. Not only do you need to understand the general trends (sales pace, sales price, inventory, etc.) you also must dig deep to explore the specifics of the market that pertain to your particular home. How many houses have sold in your neighborhood in the past six months, and at what prices? What other neighborhoods will buyers be exploring? Are there 10 other houses on the market just like your house, or just two? For a thorough understanding of the local housing market, please refer to

HarrisonburgHousingMarket.com

.

Condition: There's Old, Then There's Dilapidated.

Even if your house is priced well compared to recently sold properties and currently available properties, we still need to position it to sell by optimizing its condition. Sometimes this is de-cluttering or simplifying. Sometimes a staging consultation will be helpful. Quite frequently, some minor repairs or cosmetic updates will help your property to sell. As we work to prepare your house to go on the market we will be focusing on improving the overall impression that buyers have of your house (old and dilapidated versus old but meticulously maintained) as well as eliminating potential objections that buyers might have that can easily be remedied before listing your home.

Marketing: Put The Storyline On Display For Buyers.

A well-priced home in excellent condition must be marketed well to attract potential buyers to come and view the property. These days, real estate marketing should start with excellent photography, and with special attention to lighting – a few photos from a smartphone aren't going to cut it. Beyond photography, it is important to focus on the storyline of the home – what are the selling points and the most attractive features? With photos and storyline in hand, we must then focus on widely exposing your home both online and in the real world. This likely means a brochure box next to your yard sign with color brochures, as well as an individual property web site, and broad syndication to a variety of online real estate web sites, and much more.

Let's discuss how to best position YOUR home through the lenses of price, condition and marketing.
The short (and vague) answer is -- well, it depends on the terms of your contract.

But, overall, here is how the inspection process typically flows....

As you can see above, after a buyer requests repairs (based on the home inspection) the seller can choose to make some, all or none of the requested repairs. The transaction (and negotiations) can then go in a few different directions based on that response.

Learn more about the home buying process at....
There have been lots of showings in recent months, leading to lots of contracts -- and the latest (May 2016) data shows another strong month of showings, with 25% more showings as compared to last May.

I expect this will have resulted in another strong month of contracts, which I'll verify in the next week or so with a thorough look at our overall residential sales market.

Getting ready to buy a home? Learn more about the process at

BuyingAHomeInHarrisonburg.com

.
In the end, the Harrisonburg City Council decided to increase the real estate tax rate by $0.06, from $0.72 to $0.80 per $100 of assessed value -- instead of the $0.08 increase proposed by the City Manager.

Big ticket items in the 2017 city budget include building schools, and a 2% pay raise for City employees.

Read more in today's Daily News Record

article

.
City Council voted last night to approve changes to Harrisonburg's backyard chicken ordinance.

From today's

Daily News Record

article....

City officials began reviewing the regulations on backyard hens after council members were approached about the matter last fall. Tuesday's vote eliminated a minimum 2-acre lot-size requirement enacted in 2009.

The requirement effectively maintained a ban on backyard fowl, as most lots in the city are smaller than 2 acres.

The new rules, which must be approved again before they take effect, will allow residents of single-family homes to keep chickens. No one living in an apartment, townhouse or manufactured home park will be allowed to keep birds.

Chicken owners are limited to four hens in an enclosed pen, which must sit in the backyard and be at least five feet from property lines and at least 20 feet from any stormwater management installation.

Fear not -- cheap money is still available. By that, I mean that the interest you will pay on a new mortgage still remains at record low levels. The current average mortgage rate for a 30-year fixed rate mortgage is still at 3.58%, the same spot it was one month ago.

If I had to guess, I think we'll probably stay under 4% for the remainder of 2016. Crazy to imagine, I know, but that is my prediction. The low rates don't seem to be leaving very quickly.
Given continued low interest rates and some increase in home values, let's take a new look at the opportunities of buying versus renting.

RENT = $1000/m.

There are regularly options for renting a two-story townhouse in Harrisonburg for approximately $1000 / month in Avalon Woods, Beacon Hill, Stonewall Heights, Liberty Square, etc.

BUY = $865/m.

With a 95% loan, buying such a townhouse apparently may cost as little as $865 per month assuming a $140K purchase price and 3.875% interest rate per SunTrust Mortgage's

payment calculator

....

This shows an $135/month cost savings of buying instead of renting. If we then look at the difference between renting and buying over a five year time period, the advantages start to pile up.

As you can see, this builds a rather compelling case for buying instead of renting if you are going to be living in this potential townhouse for the next five years. Two other factors to keep in mind....

Your cost savings will potentially be even greater than outlined above based on your tax savings you will see each year because of having paid mortgage interest.


The analysis above does not factor in your closing costs when buying.


If you are renting a townhouse now, but suspect you will be living in Harrisonburg for the next five years, let's chat about what could make the most sense for your housing situation.
Tomorrow! Saturday, May 20th -- downtown Harrisonburg!

Check out the first

Harrisonburg Strawberry Festival

at City Hall tomorrow.

The day will include activities and games for all ages, including a bouncy house, dunk tank, food trucks, live music and STRAWBERRIES!

Dessert ticket vouchers will be for sale for $5. Each is good for your choice of: strawberry shortcake, strawberry sundae, or chocolate covered strawberries.

This event is being put on by the area Rotary Clubs and proceeds from the event will be donated to the Build Our Park and Albert Long Park projects in Harrisonburg and Rockingham County.
click here for a larger image

Enjoy a

really (really, really) short walk

to the JMU Campus (and Starbucks and Purcell Park) from this recently built (2011) home with upscale features both inside and out including a HardiePlank and brick exterior, a composite deck with vinyl rail, covered front porch, hardwood floors, granite countertops, ceramic tile in the bathrooms and so much more. The main level features a kitchen with dining area, living room, dining room and office, upstairs you will find a large master suite plus two additional bedrooms and a full bath. The recently finished lower level features a large rec room, the laundry room plus a fourth bedroom and third bathroom. Don't miss the propane fireplace, high end clothes washer and dryer, two heat pumps, hardwood treads and much more!

View high

resolution photos of this home

by clicking the collage below....

Or, walk through the home by clicking the image below....

Find out more about this home at

117PortRepublicRoad.com

.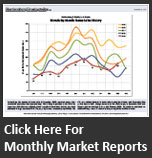 Subscribe

Receive notifications of new content on this blog, via e-mail or RSS reader.