Welcome! This blog tracks the real estate market in the Central Shenandoah Valley, featuring market data and analysis, an exploration of common buying and selling questions, and candid commentary on all things real estate.
If you are interested in discussing any of the topics on this blog, or the details of your specific real estate situation, call or e-mail me!
At the request of one of my clients, I decided to take a look at the volume (dollars) of real estate sold in Harrisonburg and Rockingham County over the past few years.

As you'll see above, there has been a significant increase over the past two years, from $155MM (in 2011) to $190MM (in 2013) -- and we still haven't closed out 2013 yet.

This shouldn't be too surprising, as we're seeing increasing sales (+14% YTD) and increasing prices (+2% YTD) so it is only natural that we'd see an increase in the overall volume of residential real estate sold in this area.

Read more about our local housing market online....

HarrisonburgHousingMarket.com
Is the local housing market improving? I'd say so. As shown above, there has been a steady increase in the pace of home sales over the past three years. This year (2013) has shown the most home sales (924) over the past three years --- without even including December sales!

Perhaps we'll break 1000 home sales / year by the end of the year?

Read more about our local housing market online....

HarrisonburgHousingMarket.com
Learn More Here:

City

|

County

The

ASSESSED VALUE

of a property is the value assigned to the property by the local assessor's office, for the purpose of determining how much you will pay in taxes.

The

MARKET VALUE

of a property is the price at which a property would sell in the current market.

As shown above, properties in the City of Harrisonburg tend to sell for a bit less than their assessed value.....while properties in Rockingham County tend to sell for a bit more than their assessed value.

However -- there is a great deal of variance --- explore the data via...

HarrisonburgAssessments.com

Featured Home:

1787 Broadridge Drive, Harrisonburg, VA

I just published my monthly report on the Harrisonburg and Rockingham County real estate market -- and despite a slower than expected November, the full year of home sales data is still looking great.

Click here to download the 28 page PDF

,

click here to read the full report online

, or scroll down for some highlights.

As shown above, November was a month of mixed indicators....

The 38% November-to-November decline in the pace of home sales was at least partly due to a sales oddity last November -- (22) $33K condos were sold via one transaction but were reported as 22 transactions. This makes November 2013 closings appear to be lower, in comparison, than they really are.


Year-to-date sales pace is still well ahead (+14%) of last year.


The significant (+23%) November-to-November increase in median sales price is because last November's median price was dragged down by (22) $33K home sales.


Year-to-date figures still show an overall 2% improvement in home values based on properties selling last year and this year.

It is taking less time (-15%) for homes to sell this year as compared to last year.




Contracts declined rather unexpected in October, which could have been a slowing down of our overall housing market after a fantastic first 10 months of the year --- but with a bit more data to now work with, I believe contract numbers were low in October due to buyer uncertainty during the temporary federal government shutdown. As shown above, November contracts bounced back, showing a 57% improvement over last November.




Inventory levels continue to decline in Harrisonburg and Rockingham County, with only 584 properties currently on the market --- a 22% decline from two years ago, and a far cry from the 1,000+ properties on the market a year or so before that. These declines in inventory are helping to balance the market between buyers and sellers.


There is a LOT more the full report, so click here to download the full

December 2013 Harrisonburg & Rockingham County Real Estate Market Report

.

An Important Caveat:

Yes, our overall housing market is improving. But no, that does not apply equally to all price ranges, locations and property types. We can chat about your specific property to see whether that segment of the market is performing better or worse than the overall market.

And as always, if you're interested in talking to me about buying a home in Harrisonburg or Rockingham County.....or if you are interested in selling your current home.....just drop me a line by email (

scott@HarrisonburgHousingToday.com

) or call me at 540-578-0102.
Don't miss this year's Downtown Holiday Tour, happening this Sunday from 1pm until 5pm. You'll enjoy seeing a selection of Old Town's finest homes and visit downtown lofts and work spaces decorated for the holidays.

VIRGINIA QUILT MUSEUM


Tours start at the Virginia Quilt Museum where you can pick up your tickets, maps, and tour exhibits about our quilting heritage.

A SELECTION OF OLD TOWN HOMES

The Campbell House, 205 Campbell Street
The Denton House, 278 Newman Avenue
The Matter House, 254 Franklin Street

DOWNTOWN LOFTS

The Flats @ City Exchange in the City Produce Exchange, 56 West Gay Street
Sancar Flats in the Metro-Sancar Building, 28 West Rock Street

BUSINESSES IN HISTORIC AUTOMOTIVE DEALERSHIPS

Court Square Theater and Moseley Architects in the Rockingham Motor Company on Court Square
Matchbox Reality in the Hartman Dealership at 202 N. Liberty St.



Fixed mortgage interest rates continue to hover between 4% and 4.5% --- for six months now. This continues to provide buyers with a great opportunity to lock in their housing costs at historically low levels. Over the next 3 - 5 years we are likely to see increases in both home sales prices as well as mortgage interest rates.

Source:

Freddie Mac
Be sure to check out the

brand new map search

on my web site, , designed with a fully-responsive layout that ensures a great user experience regardless of the device you are searching on: desktop, tablet, or smartphone.

You can use a variety of search criteria when using this new map search -- and you can create custom polygon searches to define a specific area.

Create an account (or log into your existing account) on my web site to save a search or sign up for property alerts using your new map search criteria.

Questions? Suggestions for further improvements? Email me at

scott@HarrisonburgHousingToday.com

.

Start using the

new map search

today.
As published in this month's Shenandoah Valley Business Journal....

The Harrisonburg and Rockingham County area have long enjoyed a stable and diverse local economy anchored by some of our area's largest employers. Those include

James Madison University

,

Rockingham Memorial Hospital

,

Cargill

,

RR Donnelley

,

Massanutten Resort

,

Merck

,

Rosetta Stone

,

Eastern Mennonite University

,

Miller Coors

,

Dynamic Aviation

and

White Wave

.

The wide variety of employment sectors represented in our local area has provided stability to our overall local economy, which in turn has helped our local housing market remain more resilient than many around the country.

Our current unemployment rate (5.3 percent) is well below the national rate (7.3 percent) and that difference was even more pronounced three short years ago when our local unemployment rate was 6.5 percent compared to the U.S. unemployment rate of 9.5 percent.

Our relatively low local unemployment rate has kept foreclosures from becoming too significant of an issue in our local market.

While there have been more foreclosures than normal in recent years, they have tapered off over the past year.

Between 2000 and 2007 there were only between 50 and 100

foreclosures

in any given year in all of Harrisonburg and Rockingham County. This jumped up to a peak of 270 foreclosures in 2010, but has since declined to only 181 in the first 10 months of 2013.

With fewer people losing their jobs in the economic downtown, we saw fewer people losing their homes to foreclosure. We also did not see as large of a real estate bubble that could have caused more local homeowners to be underwater on their mortgages.

The most significant increases in home values in this area happened between 2002 (median price = $136,000) and 2006 (median price = $227,000). Home values shot up 67 percent during this four-year period, which was certainly not a sustainable rate of growth.

However, due largely to the stability of our local economy, we did not largely enter into the declining spiral of rapidly increasing foreclosures paired with rapidly decreasing home values. In the following five years 2006 to 2011 our local home values declined only 18 percent from $226,000 to $186,000.

Since that time, we have seen home values start to increase again.

If there had been greater turmoil in employment in our local area, more people would have lost their homes to foreclosure, which would have dragged home values down even further, as experienced in many larger metropolitan areas.

The strength and diversity of our local economy have helped us to weather many storms in the past, including the recent collapse of the housing market in the United States and ensuing struggles in the U.S. economy.

As economic indicators start to trend more positively, our local area seems poised to continue to grow and diversify.

Exciting new projects such as

Innovation Village @ Rockingham

will likely continue to spur on our local economy, providing further stability for our local housing market for years and decades to come.
As reported in today's Daily News Record

, assessed values in the City of Harrisonburg stayed relatively stable over the past year. As shown above, the average assessed value of single family homes decreased 1% over the past year from $235,000 to $231,900. In the same time period, average sales prices increased by 3%.

A few clarifying notes....

The average assessed values are typically higher than average sales prices because the average assessed value includes all single family homes in the City, and the average sales price only includes those that have actually sold.


The reporting time frame for the two metrics shown on the graph above are a bit different based on the timing of the assessments, but you can still draw some general conclusions about trends.


Read more about the latest update to City of Harrisonburg assessed values in the DNR article or read more about market values at HarrisonburgHousingMarket.com.



NOVEMBER 29 - Shop Local for Black Friday


The businesses of downtown Harrisonburg are providing great specials and some participating locations are opening early and/or closing later to allow for more shopping time. Others are offering festive holiday treats to enjoy while tackling that holiday gift list. And many are offering special pricing and discounts on merchandise.

Participating businesses....



NOVEMBER 30 - Small Business Saturday


Small Business Saturday on November 30 is another chance for holiday shoppers to visit downtown for holiday special, discounts, gift baskets, project ideas and demos, refreshments, and more. Larkin Arts will also be offering its special Art Market event from 1:00 to 5:00 pm, featuring handmade arts and crafts from more than 15 local vendors.

DECEMBER 13-15 - Shop Til You Drop Holiday Open House
Have you checked out

Pickarious

yet? It's Harrisonburg's video-powered trading post (created by my brother-in-law and others) and offers a unique new way to sell (or buy) some of the things you have around your home or office that you aren't using.

Go check it out, via

Pickarious.com

.
If you were hoping to buy a townhouse at

The Townes at Bluestone

, act quickly! There is one remaining building in Section One, with seven townhouses. Of those seven....

2 townhouses are sold
3 townhouses are under contract
2 townhouses remain for sale

Click here to view the available townhouses, floor plans, standard features, or photos of the new model home at The Townes at Bluestone.

Why are these townhouses selling so rapidly?

A great location in the Blue Stone Hills area, with close proximity to shopping, dining, etc.
Well thought out floor plans with one-car or two-car garages.
Exciting standard features and flexible upgrades and options.

Let me know if you'd like to take a peek at the new model home at The Townes. Just call me 540-578-0102 or send me an email: scott@HarrisonburgHousingToday.com.



This has certainly been a strong year of home sales in Harrisonburg and Rockingham County -- in the first 10.6 months of the year we have already surpassed annual sales for 2009, 2010, 2011 and 2012.

And with 41 more sales this year, we will have exceeded 2008 home sales as well.
The new Rockingham Memorial Hospital (now

Sentara RMH Medical Center

) recently built the

RMH Funkhouser Women's Center

and is now expanding again.

The Sentara RMH Orthopedics Center and Advanced Imaging Services will be a new, free-standing, two-story, 52,000 square-foot facility that is planned to open in September 2015, located next to the Funkhouser Women's Center.

"We are pleased to have an extremely talented staff of medical professionals who are able to offer a comprehensive range of high-quality orthopedic services to our growing community," said Carrie Willetts, program director for Orthopedics, Sports and Spine Services. "The increasing need for these services, and our expansion of staff to meet the growing need for them, led the Sentara RMH Board to approve construction of this new facility."


Read more about this exciting addition at RMH

here

.
Construction is underway on a new model home at

Heritage Estates

, a 55+ community on Garbers Church Road adjacent to Heritage Oaks Golf Course.

If you, or your parent(s) are considering a move and would be looking for a low maintenance home in a community with a swimming pool and friendly neighbors, let's meet over at the new model home at Heritage Estates so I can tell you a bit more about the community.

Drop me a line at

scott@HarrisonburgHousingToday.com

or call me at 540-578-0102.
Photo Source:

Moseley Architects

I'm not sure if we call this on campus or off campus housing, but JMU is building a new residence hall on West Grace Street that will feature approximately 507 beds, various student life spaces, classrooms, seminar spaces, administrative offices, and other support spaces.

Read more via The Breeze

here

.
An

auction was scheduled

for

University Fields

back in September -- and now we know who purchased the property.

Vesper Holdings

, a real estate investment firm in New York City, purchased University Fields for $19 million on October 28th.

Five million dollars of capital expenditures are planned including renovating the interiors of the apartments, clubhouse and amenities as well as enhancements to the exteriors of each building and technology upgrades.

Pertinent details about University Fields....

1,152 bedrooms
(22) three-story buildings
Built on a 23.55 acre site.
Entirely four bedroom units, between 1,100 and 1,200 SF

Read the entire press release here.


Read today's Daily News Record article here.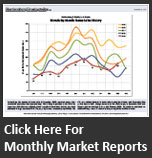 Subscribe

Receive notifications of new content on this blog, via e-mail or RSS reader.