Welcome! This blog tracks the real estate market in the Central Shenandoah Valley, featuring market data and analysis, an exploration of common buying and selling questions, and candid commentary on all things real estate.
If you are interested in discussing any of the topics on this blog, or the details of your specific real estate situation, call or e-mail me!
Negotiations
As I mentioned last month, after we have your house on the market for a month or two, if we aren't having many showings (or we're not satisfied with the feedback from those showings)

we may want to adjust our pricing strategy

to work towards a successful sale.

But then the question comes to WHEN to make the price adjustment. In some ways, as soon as you have decided you need or want to make a change in pricing strategy --- MAKE THE CHANGE!

However, one of my clients brought up a great point this past week, which is that there aren't always buyers for every house in the market at all times.

So....if the right buyer is in the market now, great, a price reduction will help them decide to make a move now versus later.

But....if the right buyer is not in the market now, the lowering our price now doesn't do much other than leave us with less negotiating room later.

There is no one "right" answer here -- as we can't conclusively know whether the buyer of your home is in the market right now, or whether they will be later. That said, develop a pricing strategy that works for your timing, your life situation, your motivation level to sell, and stick to it.
I know, I know, you want to make a low offer on the house. It seems like every buyer does these days -- and why not, as it is certainly still a buyer's market in Harrisonburg and Rockingham County.

But when making that low offer, you can increase the appeal of your offer by strengthening your other offering terms....

DEPOSITS
Make the largest deposit you are comfortable with so the seller knows you have money "on the line" and that you won't risk losing that money by attempting to walk away from the deal.

CLOSING COST ASSISTANCE
Sellers don't just look at the contract price --- they calculate their net proceeds based on the offer price and any credits or closing cost assistance. Only ask for assistance if you truly need it.

FINANCING
Provide as much detail as possible about your financing intentions, and always include a pre-approval letter. Sellers who believe you are capable of financing the purchase will be less hesitant as they consider other terms of your offer.

PERSONAL PROPERTY
Don't automatically ask for everything the seller intends to convey --- if you don't need them all, leave them out of the offer. Allowing the seller to keep their washer/dryer (for example) may make them more flexible in other areas.

INSPECTIONS
Having a professional inspect the property you are purchasing is usually a good idea; however if you only intend to do it for informational purposes, consider leaving it out of the contract negotiations and conducting it post-settlement.

SETTLEMENT & POSSESSION
If possible, cater your settlement date and the details of transferring possession of the property to the needs or wants of the seller. This can go a long way towards gaining seller flexibility on other contract terms.

Finally, research the seller's context for selling. That information can be invaluable in negotiating a successful contract.


In the fictitious value trend graph above, the best opportunities were yesterday (or some time before now).

As a housing market starts to improve, some buyers have a tendency to get stuck on the fact that they just missed out on the lowest prices seen during a market downturn. It is important for those tearful buyers to remember, however, that there will likely be more tears and larger tears tomorrow (or some amount of time into the future) when prices have recovered even further.

For example....

Houses in neighborhood X were selling for $300K in the market boom.
They came down and down and sold for as little as $250K a few months ago.
Now they're all selling for $260K and I'm sad because I missed out on a $250K buy.
If I wait longer, I'll get to cry even more to be buying at $270K!

A few notes and disclaimers....

Has our local housing market recovered? Not necessarily, and not in all price ranges and property types --- but there are a lot of encouraging signs.
You might recall the opposite dynamic occurring with sellers as they watched their home decline in value over time.
Did I really miss the boat? Are prices only going up from here? Maybe, maybe not -- we'll only know 6-12 months from now looking back, but we are definitely starting to see stabilization in many price ranges, and buyers are finding less room to negotiate.



Hidden in yesterday's

monthly market report

was this new graph that explores the amount that sellers negotiate off of their asking prices. As you can see, at the peak of the market (2005) sellers only negotiated 0.9% (on average) off of their asking price.

That metric has since fallen all the way down to 94.7% in 2011 --- well below the assumed normal of 97.4% in 2000, before the real estate market started taking off like a rocket.

The important thing to note, though, is that this metric is edging back upwards thus far in 2012 --- to an average of 95.4%. That means that sellers are finding themselves negotiating less on their asking price because of gradual overall market improvements.

Sellers -- be encouraged that you won't be beat up as much on price as we move forward.

Buyers -- if you want to negotiate heavily on price, consider buying now, not next year.
Let's suppose you have a house listed for sale for $300K.

But keep in mind that you just lowered it to $300K from it's previous price of $309K.

How would you respond to an offer of $270K?

You probably consider $270K to be way too low of an offer, after all you just reduced you price from $309K. These ridiculous buyers are offering you $39K less than your asking price last week. Certainly, you should be able to sell for around $295K, right?

Well, maybe not. In the last 365 days, properties in Harrisonburg and Rockingham County

sold for an average of 95% of their last list price

. That means that if $300K is a fair asking price, you should probably expect to sell for around $285K -- if you hit that 95% average.

Then, all of a sudden, maybe the $270K offer on a $300K list price isn't too low at all. If you met in the middle, after all, you'd be right at that 95% mark.

So....let's make it really hurt....how would you respond to an offer of $250K??

The same logic above applies here -- if your house is an average performer, you'll end up selling for $285K. And the $250K again probably seems waaaaay too low.

But what if your house still isn't listed at a fair price?

If nobody comes to view it over the next month, it may still be overpriced. Then, perhaps you'll find yourself lowering the list price to $290K. And then, of course, you might sell for that 95% average and end up at $275,500.

So.....if you're listed at $300K and you might (a month+ from now) end up at $275K....perhaps you shouldn't turn up your nose at that $250K offer. See how high they are willing to go. . If you can get them up to $275K, you might want to consider taking it (bird in hand! bird in hand!) -- and if their super low offer of $250K was just to try to get you down to $280K or $285K, all the better!

As a seller, don't be discouraged about what you view as a low offer

-- after all, it's an indication that somebody really wants to buy your house.

Don't let those buyers slip away

--- negotiate creatively and try to get to a reasonable and mutually acceptable price.
Timing is everything when it comes to real estate. For example, 2006 was not the best time to buy, and 2011 was not the best time to sell.

But moving beyond those obvious realities, it is wild to see how the timing of offers can affect listings that have been on the market for "quite some time" -- sometimes defined as 6+ months, sometimes 12+ months, and sometimes even 18+ months.

I have had two situations thus far this year when listings had been on the market for "quite some time" with no offers at all, and all of a sudden, two offers were received within the same week. It is quite a strange situation....

Sellers are typically quite excited, even though a bit baffled.
Both prospective buyers are somewhat skeptical of how such a circumstance could truly be happening.
Negotiations return to the days of countering to one buyer, and then potentially to the other, to gauge which has the most interest in making a deal work.

Now, let's be clear here -- multiple offer situations used to involve ultimate sales prices at or above the list price -- and that is rarely happening these days in multiple offer scenarios. However, sellers in such circumstances are certainly selling for a bit more than they would have if both offers had not happened to come in simultaneously.




Here's a reminder of how the typical home inspection process works in Virginia....

And a brief reminder of a few of the timing issues.....

When completing a home inspection contingency (to the contract) a number of days will be filled in (10? 14? 15?) that will dictate the timeframe in which the buyer must inspection the property AND report back to the seller as to any deficiencies found.
If the inspection shows the need for a further inspection, an additional five days can be tacked on for such secondary inspection.
After the seller has received the response from the buyers, they have 5 days to respond.
If the seller doesn't agree to perform all repairs, there will be a 5 day negotiation period.
If the buyer and seller haven't agreed by the end of the negotiation period, the buyer has 2 days to decide whether to continue with the seller's last offer of repairs, or to terminate the contract.

To map this all out, here's how long a home inspection contingency could really take....

May 1 - ratified contract with 14 day inspection period
May 15 - inspection, showing the need for further inspection
May 19 - further inspection
May 20 - repairs requests to sellers
May 25 - sellers respond
May 30 - end of negotiation period
June 1 - final response by buyer

Yes, that innocuous 14 day inspection contingency can really turn into a month!


Sellers are usually quite disheartened to receive a low offer on their house, for example, an offer of $250K on a $300K listing. But it is important to remember that even that low offer really is a complement!

If you have not yet had an offer on your house (that is listed at $300K) and you receive an offer of $250K, that doesn't necessarily mean your house is only worth $250K, nor does it necessarily mean that you should accept $250K or something close to it. It does, however, mean something quite exciting --- somebody wants to buy your house!!!

Of course, negotiations won't always work out with low offers -- but recognize a low offer for what it is -- a buyer who wants to buy your house, and perhaps the first buyer who has declared as much through a written offer!

If there is any way to put a deal together with those buyers, you ought to pursue it, as it's hard to know when the next buyer will work up the courage to tell you that they want to buy your house!
I received a low (LOW) offer on one of my listings at the end of this past week. I'll round the numbers a bit to protect the anonymity if my clients and I will suggest that it was equivalent to a

$280K offer on a $350K listing

. We were not (surprise, surprise) able to negotiate a contract after starting with such an enormous gap in pricing.

After it was all said and done, I had a new insight on pricing that hadn't occurred to me before. I found myself thinking....

Wait, really?? The buyers thought the sellers priced their home $70,000 above a price that they'd really take for the house?



Certainly, if I had clients who wanted to sell at or above $280K, I would never suggest that they list their home at $350K. Perhaps we list the home at $309,900 at first, and then we might reduce it to $299,900. But again, this is what it seems that the buyers must have been thinking --- that the sellers had come up with a list price that was $70,000 higher than what they would actually be willing to take.

OK, I know, there are some other angles here:

It's possible that the $70K lower-than-asking offer was simply to try to warm us up to negotiating down $20K to $25K.
The buyer was planning to come up some in their negotiations, thus they didn't really expect that the sellers would take that low, low price of $70K under asking price.

But yet, again, buyers need to consider that sellers are trying to price their homes as aggressively (low) as possible. Don't be surprised (buyers) if sellers aren't able to negotiate too much on a sales price.

That said, of course, I don't want buyers paying unreasonably high prices for homes. Thus, if a house should be listed at $300K but is listed at $350K, my advise above shouldn't restrain you from making an offer for what you really think the house is worth.
Buyers can often find great opportunities in bank owned properties, but they often wonder how much they should expect to be able to negotiate off of the list price of a bank owned property. Let's take a look....

For all residential sales in Harrisonburg and Rockingham County in the past year, we find:

738 sales
Average List/Sell = 95.1%
Median Sales Price = $176,375

When looking only at the properties above that are bank owned, we find:

75 sales
Average List/Sell = 95.8%
Median Sales Price = $130,000

Amazingly, the list-to-sell ratio is higher with bank owned properties than with the overall market (which includes these bank owned sales).

I suppose the important thing to remember is that the list-to-sell ratio of any property is largely dependent on how realistic the asking price is. Both a homeowner and a bank can price a home too high when putting it on the market. Perhaps banks do that less often, and thus achieve a (slightly) higher list-to-sell ratio despite still offering great deals on properties?

Additional Relevant Information:
It is certainly a buyers market these days --- there are far more sellers in the market than buyers, so oftentimes buyers can negotiate quite effectively. Let's take a look at what the data shows us when examining all single family homes sold in Harrisonburg and Rockingham County in the past 12 months....

The first thing to point out is that sellers have (on average) accepted prices 4.42% below their asking prices. In fact, only 9% of sellers negotiated sold for 10% (or more) below their asking price.

I thought the data might differ as we explored different price ranges, but the amount that sellers negotiated off of the list price didn't vary too much below $250k, between $250k and $400k versus over $400k.

As helpful as this data can be, it does NOT account for several other factors:

This analysis compares sales price to final list price. This does not account for the original list price. Thus, if a house comes on the market for $300k we might assume that it will sell for $287k (4.42% below list price) but it might be lower than that. If the listing doesn't sell, and is then reduced to $290k, and then $280k, it might finally sell for 4.42% below $280k ($268k).
Sellers list their homes with varying levels of price appropriateness. Some owners of $300k homes list them for $375k. They might then accept an offer that is 20% below their asking price ($300k) thus contributing to a higher than average difference in list price and sales price.
This data does not allow you to determine whether you are getting a good deal on a house. If a $300k house is listed for $250k, you can feel good about paying full price and still having a good deal. Likewise, if a $300k house is listed at $500k, you shouldn't feel good about negotiating 22% off the list price (and paying $390k).

Again, as a buyer you can anticipate what sellers might expect to get for their home based on the data above, but you can't use the data to determine what an appropriate price is to offer for a house or to pay for it.
This is a question that many home sellers are wondering these days in and around Harrisonburg -- and perhaps all across the nation. Let's see why....

A real estate market is considered to be balanced (between buyers and sellers) if there are six months of supply available. Depending on the price range, there is quite a bit of excess supply in the

Harrisonburg and Rockingham County housing market

:

11 months of supply under $200k

17 months of supply between $200k and $300k

20 months of supply between $300k and $400k
28 months of supply above $400k (yes, that's more than 2 years)

Many months of supply means that a small percentage of homes go under contract each month in any given price range:

1 of 11 homes under $200k will go under contract each month (9%)
1 of 17 homes between $200k and $300k will go under contract each month (6% of inventory)
1 of 20 homes between $300k and $400k will go under contract each month (5% of inventory)
1 of 28 homes above $400k will go under contract each month (4% of inventory)

Again, if your home is priced above $400k, then you have a 1 in 28 chance of selling your home each month. Ouch! And thus, given these long odds, the question "Is My House Overpriced" starts to have new meaning.

It was said by some, at one point, that if your house hadn't sold in 60 days, lower the price, and repeat. Thus, if you started at $300k, and you hadn't sold it within 60 days, you might lower it to $290k, and wait another 60 days and lower it again, etc. Eventually, you'd reach the point where the market (buyers) would respond to your price, and you'd sell the house.

That logic might work in a balanced market, but when the market is so flooded with sellers, and so void of buyers, the logic doesn't work as well. Homes now sometimes sit on the market for months priced well below comparable homes, and don't sell. Will they sell if the price is lowered? Maybe, but maybe not!

Time on the market is quite unpredictable at this point, and price is no longer the trump card. In many markets, if a price was lowered to a certain place, a house would definitely sell. If it appraised at $300k, and you lowered it to $280k, it would more than likely sell. Now, you could lower it to $260k, and it might sell, but it might not. You could then lower it to $240k, and it might sell, but it might not.

Thus, as you can hopefully see, the answer to the aforementioned question (Is My House Overpriced?) is very difficult to answer. I suppose the answer is that if it has been properly marketed, and it hasn't sold, then it is probably overpriced, but even if the price is lowered, it still may not sell. One last illustration to explore this dilemma...

Three comparable houses on your street sell for $245k, $250k and $255k. You assume your house is worth $250k, and put it on the market for $245k to be aggressive. It doesn't sell after four months, so we assume it is overpriced -- even though recent sales would not suggest that. After another four months at $235k, it still hasn't sold. Is it overpriced? I suppose the market would say yes, even though recent comparable sales still do not agree. If, after another four months at $215k it has still not sold, do we STILL say it is overpriced???
Over the past few weeks I have received (on behalf of my seller clients) quite a few offers that I considered to be quite low:

$30,000 under asking price on a $300,000 house (10%)
$30,000 under asking price on a $200,000 house (15%)
$40,000 under asking price on a $250,000 house (16%)

$60,000 under asking price on a $300,000 house (20%)

A few of these were negotiated successfully, and a few were not. It made me wonder, however, how often buyers were really negotiating 10% or more off the asking price of a home. So, let's take a look at a ridiculously small sample size (home sold in the past 10 days) and pick out the 5 best deals as far as the percentage that was negotiated off the listing price:

First, do note that of the 27 homes sold in Harrisonburg and Rockingham County over the last 10 days, on average, 5.4% was negotiated off of the list price.

Now, for the houses where the buyers negotiated the highest percentage off of the list price....


4377 Hilltop Road (Massanetta Spring)

- sold for 22% less than the list price

160 Wildwood Drive (Bridgewater)

- sold for 15% less than the list price

253 S Sunset Drive (Broadeway)

- sold for 11% less than the list price

2965 Pin Oak Drive (Belmont Estates)

- sold for 10% less than the list price

545 Tabb Court (Preston Heights)

- sold for 10% less than the list price

So, with average negotiations of 5.4%, what do you think?

Where the four offers of 10%, 15%, 16% and 20% below asking price reasonable?

Perhaps negotiations have to start somewhere!
Most sellers want to sell "above value" and most buyers wants to buy "below value." In a balanced world, however, a seller would sell for the "actual value" of their home, and a buyer would buy for the "actual value" of the home. That's in a balanced world --- obviously, it doesn't usually happen that way.

We get one glimpse of whether the contract price is off the mark when we learn of the appraised value through the financing process. Here's an oddity (or is it?):

If the appraised value is low (lower than contract price) the lender typically won't let the loan proceed, depending on the loan program, financing terms, etc. Thus, the buyer will typically try to re-negotiate the contract with the seller since the appraiser has concluded that the house's value is below the contract price.
If the appraised value is high (higher than contract price) the lender doesn't mind, the buyer definitely doesn't mind, and the seller usually doesn't know. The appraiser was hired by the buyer's lender, so the seller doesn't have a right to know the value of the appraisal.


Here are a few interesting repercussions from some of my most recent real estate transactions....

Rent-To-Own Prospect Wants The Best Of Both Worlds

A prospective tenant/buyer (rent-to-own) wants to negotiate purchase terms for what is essentially their option to buy a year into the future. They want to buy for the lower of the price agreed to now, and the appraised value a year from now. Wait a minute!?!?! It would seem reasonable (balanced between buyer and seller) to either both take a gamble on ups/downs of the market and agree to a price now OR both agree to use a value determined in the future by an independent appraiser. The lower of the two doesn't seem very reasonable for this prospect who is already trying to negotiate by asking for a lease-to-own when it isn't the seller's intent.

Buyer Thinks Seller Should Adjust, But Won't Do The Same

This is a bit obvious from the above referenced ways that thisappraisal process works, but it does seem to be a bit odd from theperspective of trying to achieve a balanced transaction between buyerand seller. If the appraisal comes in low, the buyer gets tore-negotiate down. So why doesn't the seller get to re-negotiatehigher if the appraisal comes in high??

Seller Agrees On Price, Then Seeing Appraisal, Refuses Repairs

I'm exaggerating this one a bit to make a point, but in a recent transaction, the lender (for some reason???) shared the appraised value with the seller's Realtor. The seller thus was told of the appraised value, which was more than $10,000 higher than the contract price. Certainly, the seller felt like they left money on the table, though the day before they had been quite thankful for the buyer and the price he was paying. As a result of knowing of the value supposedly left on the table, this seller loses much of their desire to negotiate on repairs, even making a remark about how the buyer can make repairs using the free equity inherited from the lower-than-appraisal contract price.

And while we're on the subject of appraisals, here's another strange aspect of the appraisal world --- feel free to offer your opinions....

Wikipedia defines the "market value" as determined thorough a

real estate appraisal

to be:

"...the estimated amount for which a property should exchange on the date of valuation between a willing buyer and a willing seller in an arms-length transaction after proper marketing wherein the parties had each acted knowledgeably, prudently, and without compulsion."


So, wait a minute --- read that through again --- isn't that exactly what is evidenced in the real estate contract that is the basis for the appraisal in the first place??
This is a well-known idiom, but it is sometimes left by the wayside when sellers are negotiating offers on their homes. Thankfully, I don't typically have clients who ignore this concept, but in the last week I have heard of three sellers who need(ed) to take this to heart. The details below have been fudged a bit to prevent you from determining which properties I'm referencing..

Scenario One:

The owners of a townhouse arguably worth $170k let contract negotiations fail at $172k. Wait.....what?? They won't accept more than what it's worth?? I suppose this one is a bit subjective, but basically, we'll imagine that they have their townhouse listed around $180k, and have negotiated down to $172k, but won't go a penny lower. The issue is, of course, that the buyer, the buyer's Realtor, and several other Realtors all concur that it would be optimistic to assume that the townhouse is even worth $170k. So here, the homeowner's "sense" of the value of their home is preventing them from moving forward with an excellent offer in hand.

Scenario Two:

This townhouse has been on the market for roughly a year, and has been reduced in price by tens of thousands of dollars. The owner has actually had quite a few birds in hand, as there have been multiple offers on this property over the months. Here's what happens --- an offer comes in that is around $7k less than the asking price, the seller rejects it, a month or so passes, the seller lowers the price $10k, an offer comes in around $7k less than the asking price, the seller rejects it, a month or so passes, the seller lowers the price $10k, etc., etc., etc. Bird after bird in hand, and then flying away!

Scenario Three:

I met some homeowners today who made an offer about a year ago on a new construction duplex. Their offer was deemed to be too low by the builder, and thus rejected. Now, a year later, the duplex is still available for sale, and the asking price is now just a hair lower than these homeowners' offer on the property a year ago. With a (rounded) price of $230k, assuming the builder might have been carrying $150k of a construction loan on the property, at perhaps 6%, that decision has likely cost the builder $9,000 in interest over the past year.

It is certainly reasonable to strive for the best possible price for your property if you are selling it, but you must carefully weigh the value of a bird (offer) in hand relative to the prospect of waiting (and waiting, and waiting) for the next offer to come along.
Over the past year in Harrisonburg and Rockingham County, 93% of all homes sold have sold within 10% of the seller's asking price.

Given this market data, keep the following things in mind as you are considering making an offer on a home, or as you are considering pricing your home to sell:

If you're thinking you'll be able to knock 20% or more off the asking price, you might have a hard time finding a property where a seller is willing to do so. There are some (14 in the last year), but the odds are rather low.


The average sale price to list price ratio during this time frame was 97% --- the median ratio was 98%. Thus, if you're negotiating more than 3% off the asking price, you're doing better than most!


This doesn't mean that most homes on the market will sell within 10% of their current list price. It may take a price reduction on the part of the seller in order to generate an offer (and then contract) that falls within 10% of the asking price.


Sellers -- don't get carried away overpricing your property thinking buyers will make offers. The data above is also indicative of the fact that buyers aren't making offer after offer trying to negotiate significant amounts off the asking price.

This was a

fantastic

question asked by one of my current clients. If you have a question, call me at 540-578-0102 or e-mail me at scott@cbfunkhouser.com

. Chances are, others have the same question, and it would be worth analyzing to benefit us all.

Happy negotiating!
In making an offer to purchase a home, there are many small and large decisions to make (closing date, home inspection, closing cost credit, etc) --- but the decision that often has a 30-year impact is the offering price. A few short years ago (2003/2004), most buyers were offering at or very close to the asking price, as homes were "flying off the shelf" they were selling so fast. These days you'll typically have a bit more time to consider your offering price, which should include thoughts and discussions about...

1. Recent Sales

Perhaps the most important of all factors, at what price have comparable homes recently sold? You likely won't want to pay too much more that the price for which other buyers have recently paid for similar properties. This is often much easier thought than analyzed, as there are many homes where it is difficult to find directly comparable home sales.

2. Competing Properties For Sale

It is also important to reflect on the price you would pay if you bought an alternative house that is also for sale and that is reasonably similar to the house you are actually considering purchasing. If an owner is asking $250K for their home, even if other homes have recently sold around $250K, it would be important to know if three other comparable homes are currently for sale for $205K.

3. Seller's Acquisition Cost

This information is not always available, and is not always pertinent, but it can guide conversations about an offering price. If two owners are both trying to sell their homes for $250K, and one bought their home for $150K and the other bought their home for $220K, the price you might offer on one house would be quite different than the second. Again, this is not always pertinent, as most owners won't want to sell their home at a price that they perceive to be under market value just because they can based on what they paid for it originally.

4. Length of Time on the Market

Again, this won't always make an impact on the price that you will have to pay to purchase a particular home, but the owner of a home on the market for a week would see an offer of 85% of the asking price very differently than the owner of a home that has been on the market for two years.

5. Your Finances

Perhaps the most important factor, you must make an offer at a price that is comfortable for you when it comes to the associated monthly housing costs. Sometimes this means making an offer which you suspect will not be accepted, but some financial/budgetary rationale must be inserted into the conversation at this point.

There are many other ways to look at the asking price as you determine the offering price --- and indeed, each home sale scenario is different, so beyond this quick guide, determining the offering price warrants an in depth conversation.
What are the chances that your Realtor (a.k.a. "listing agent") will also represent the buyer of your home? Or, put another way, what are the chances that the agent you hire to sell your home will be the one who actually sells it (represents the buyer)?

In 2008, there was a 1 in 4 chance that your listing agent would be the one to sell your home.

Of the 1,371 residential properties that sold in Harrisonburg and Rockingham County in 2008, there were 342 transactions (25%) where the seller was represented by the same agent as the buyer.

Statistics aside, however, this brings up the controversial issue of "

dual agency

" -- a practice in which the same agent represents both the buyer and seller. Dual agency is commonly practiced (as we saw above, in 1 out of 4 transactions), but it is something that I typically try to avoid. (Less than 5% of my transactions involve dual agency.)

A dual agent is significantly limited in how they can represent the buyer and seller in a transaction because they are representing both parties.

It would be akin, in some ways, to one attorney representing both the plaintiff and the defendant. There are plenty of times when this works out just fine, and an agent is able to fairly represent both the buyer and seller in a transaction, but there are plenty of opportunities for problems as well.

Generally, the only exception that I make for practicing dual agency is when I have a pre-existing buyer client who decides they want to purchase a property where I am already representing the seller. (I'm in the midst of one of these transactions now.)

Any thoughts here?

Is the 25% stat (of properties being sold by the listing agent) surprising high or surprisingly low? Does dual agency seem perfectly acceptable, or remarkably absurd?
So you want or need to buy a new house, but you must sell your current house before you can close on the new one.

Do you wait to try to sell your house until you have a contract on a new house, or do you wait to make an offer on a new house until you have a contract on your current house?

This is a bit of a puzzling question in the current market, and two of my clients are currently wrestling with this enigma.

Option 1 - offer to buy first

PRO

- as a result of first negotiating on the new house, you can more precisely price your existing home because you know what you "need" to get out of the sale.

PRO

- you don't have to wonder if the house you love will still be available once you have a contract on your current house.

CON

- you will likely have less negotiating ability since your offer to buy is contingent upon your current house selling.

CON

- even if you negotiate a deal on the house you hope to buy, the seller will likely include a kickout clause, which means you might not end up being able to buy the house after all!

Option 2 - offer for sale first

PRO

- you'll know exactly how much you can spend on your new house, because you'll know what you will get out of your current sale.

PRO

- you'll have lots (hopefully) of negotiating power on the new house, since you will effectively be making an offer sans home sale contingency.

CON

- if there was a house you had your eye on when you first started offering your current home for sale, it's possible that it will already be sold by the time you have a contract on your current home.

CON

- if you don't have a replacement house picked out, you may feel pressured to select a less-than-perfect new house because you don't want to lose the buyer you have for your current house.

Wow! It's a tough decision! Each buyer's (and seller's) situation is unique, so I can't universally recommend one of the courses of action above, or the other. But we do need to understand all of the pro's and con's of each strategy so that you make the best decision on how to proceed!
Home sales are slow

which means that

buyers will likely be able to negotiate on the price of the home they hope to purchase

. All of my clients that have ears know this, and thus I often find myself answering the question of "

how much do you think we could negotiate on the price?

"

I always have some thoughts on how much we may be able to negotiate, often influenced by:

any incentives being offered by the seller, such as closing cost assistance

how long the property has been on the market
how recently, if at all, a price reduction has been made
any context created by the seller's Realtor
list / sale ratios in our market or in the neighborhood
how the price compares to market value

But even after examining and discussing all of these factors,

it's impossible to know the lowest price that a seller will accept for their home

. As I often tell my clients,

the only way we're going to know is if we make the first offer

. The seller's response to that first offer is often very insightful, for example:

If a house is listed at $235k and we offer $220k, we'll know a lot based on whether the seller responds with $233k or $228k.
If a house is listed at $345k and we offer $300k, we'll know a lot based on whether the seller responds with $342k or $330k.

But again,

the only way we're going to get to having that insight is if the (prospective) buyer takes that first step of making the offer

. If you have found a house that would work well for you, certainly there is a

price at which you would definitely buy the home

, so why not

make the offer

and see what happens!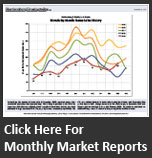 Subscribe

Receive notifications of new content on this blog, via e-mail or RSS reader.