Welcome! This blog tracks the real estate market in the Central Shenandoah Valley, featuring market data and analysis, an exploration of common buying and selling questions, and candid commentary on all things real estate.
If you are interested in discussing any of the topics on this blog, or the details of your specific real estate situation, call or e-mail me!
Development
There's a map for that, it seems!

Check out the

Draft Comprehensive Plan

(chapters) for the City of Harrisonburg where you'll find all sorts of interesting maps, including:

Existing Land Use Maps
Zoning Maps
Draft Land Use Guide Maps

The Land Use Guide (draft for inclusion in the 2019 comprehensive plan is shown above) recommends future land uses, but is not regulatory. That is to say that if a piece of undeveloped land is zoned for residential use, but is shown in a "Mixed Use" area in the Land Use Guide map, then staff would likely look favorably upon a future request for rezoning to a mixed use designation.

Check out all of the draft chapters of the Comprehensive Plan here.

click here for a larger version of this image

While you might not know it from driving by on Route 33 East, construction is steadily moving along on Albert Long Park, located on the North side of Route 33 just before Indian Trail Road / Cross Keys Road when heading away from Harrisonburg.

I don't have any specific updates on the park plans or timeline other than having noticed (from Indian Trail Road) that the site work and development of the park is progressing nicely.

Below is the Master Plan for the park as approved in 2014.

click here to download the Master Plan as a PDF
Last week I spent some time

discussing

the market need that I perceive for mid sized detached homes in or near the City of Harrisonburg. I went further, to suggest that these might be 1750 - 2150 SF homes for less than $300K.

Thinking further about it over the weekend, I think it is important to note that there are actually SOME homes being built that meet these criteria. Below are the three homes that sold with these specs thus far in 2017....

1240 Cottage Lane

(just outside Harrisonburg)




3 BR / 2.5 BA / 2336 SF / $275,230

246 Dylan Circle

(Bridgewater)




4 BR / 2.5 BA / 1818 SF / $247,000



[no photo available]

395 Acme Company Street (Broadway)
3 BR / 2.5 BA / 2257 SF / $277,000

And if we relax the criteria a bit, down to 1600 SF, we pick up a few more....



365 Coyote Run (Broadway)
3 BR / 2 BA / 1600 SF / $$222,500



2587 Calico Drive (Broadway)
3 BR / 2.5 BA / 1639 SF / 5 Acres / $249,100



190 Grouse Drive (Massanutten)
3 BR / 2 BA / 1700 SF / $287,500

So, clearly, none in Harrisonburg proper, and most quite a ways from Harrisonburg -- and most importantly, VERY FEW homes at all that are being built and sold in this price range (under $300K) with these specs (1600+ or 1750+ SF).

Switching, then, to what is currently available -- we find three options under $300K with 1750+ SF for buyers currently in the market....



265 Dylan Circle (Bridgewater)
4 BR / 2.5 BA / 1808 SF / $246,900



4150 Tanners Court (just outside Harrisonburg)
3 BR / 2 BA / 1830 SF / $279,900



1250 Cottage Lane (just outside Harrisonburg)
4 BR / 2.5 BA / 2266 SF / $299,400

So, indeed, extremely limited options for new homes under $300K with 1750+ square feet in or near Harrisonburg. This brings me back to my same conclusions as I mentioned last week, and I'll mention again here....


There would seem to be many buyers who would be interested in mid sized single family homes.


Mid sized single family homes are not (in any significant number) being built.


Because of land, development and building costs, It may not be possible to build mid sized single family homes at prices that would appeal to the buyers who want the homes.


Our market presents a unique opportunity to a land owner / developer / builder (be that one, two or three different people) who can figure out to bring this type of product to market at a price that will work for the buyers who want the homes.

I'll move on to new topics now, but I'll be curious to see if we see any new builders in the area in 2018 -- or current builders building new products in 2018 -- to meet this market demand.


download a larger version of this photo here

Just driving by, you might not realize the extent of the mass grading that is currently underway on the corner of Stone Spring Road and Spotswood Trail. The photo above should put it into perspective. This is a LOT of land that is being leveled and prepared for development.

But for what, you might ask?

A good chunk of it will be used for apartments, it seems -- and the balance for future commercial development.

Below is my understanding of the intended use of the space....

download a larger version of this photo here

My understanding of this intended usage of this land is based on the Preston Lake master plan as shown below, updated as of December 2016....

The area that is currently being graded will include the area shown below surrounded by a dashed line. This will include 168 apartments in 12 buildings, as well as a clubhouse and pool.

Part of the land being graded in the aerial photo at the top of this post is intended to be used for future commercial development.

So, who owns all of this land?

The "Continued Residential Development" area is still owned by the developer that is developing and building homes at Preston Lake -- MLK Preston Lake LLC.

The land being developed for apartments was sold by the Preston Lake developer (MLK Preston Lake LLC) to an entity called "Mid Town Square LLC" for $2,500,000 back on December 27, 2016.

The balance of the land for future commercial development is owned by "TMC Harrisonburg LLC" -- which I believe is the same or similar ownership as the Preston Lake development company.

As it pertains to the 168 apartments....


This article

in the Daily News Record back in February 2017 traced the ownership of Mid Town Square LLC to William Park of Charlottesville....

"State Corporation Commission records list William Park of Charlottesville as the registered agent for Mid Town Square. Park is co-owner of Park Properties Management and president of Pinnacle Construction & Development Corp., which builds the apartments."


The article

went further to identify other complexes in this region that are owned and managed by Park's companies....

"Park's companies are behind two complexes in the area.

Park Properties Management owns and operates the Colonnade Apartments, 66 rent-assisted units on North Mason Street in Harrisonburg, as well as The Landings at Weyers Cave, the complex sandwiched between Interstate 81 and U.S. 11 just north of Va. 256.

The company also offers a high-end product. Windigrove Apartments in Waynesboro has been open for years, and The Lofts at Jubal Square are under construction in Winchester."


Digging even further into my archives, I am finding that in

the original packet for the proposed approval of the updated Preston Lake master plan

(now approved) the engineer for the Preston Lake developer indicated that the apartment buildings are intended to be 2-stories in height. There are also quite a few additional details in that

development packet

as it pertains to proffers made by the developer when this updated master plan was approved.
The City of Harrisonburg is in the midst of updating the Comprehensive Plan for the City. As per the City....

The Comprehensive Plan presents a vision of Harrisonburg's future. It identifies steps to move toward that vision by providing information about current conditions, long-term goals and objectives, and recommended implementation strategies. As described in the Code of Virginia, the Comprehensive Plan is general in nature. Harrisonburg's Plan addresses a wide range of issues including but not limited to: land use, housing, education, transportation, recreation, the preservation of historic and natural resources, and economic development. The plan serves as a long-term guide for the community, and it helps City leaders with setting policies and decision-making.

So, basically, what do you want the City of Harrisonburg to be in 10 or 20 years? Discussions taking place and decisions being made right now will affect that future, and you have the opportunity to be a part of the conversation!

Better yet -- there are several Public Workshops coming up that will allow you to chime in on topics near and dear to your heart....

Education; Arts, Culture, and Historic Resources; and Community Engagement & Collaboration
Thursday, October 19 at 6pm
Lucy F. Simms Center

Environmental Stewardship & Sustainability; Parks & Recreation; and Community Infrastructure, Services, Safety & Health
Monday, October 23 at 6pm
Thomas Harrison Middle School

Economic Development & Tourism; and Revitalization
Monday, October 30 at 6pm
Thomas Harrison Middle School

Land Use & Development Quality; Neighborhoods & Housing; Transportation
Monday, November 13 at 6pm
Thomas Harrison Middle School

Workshops on October 19, 23, and 30 will run about two (2) hours. The November 13 workshop will run about 2.5 hours.


So, mark your calendars, and get involved in the discussions and decisions to help shape the future our our great City!

Also of note....

Lots of Q&A's about the Comprehensive Plan update can be found

here

.

General information about the Comprehensive Plan update can be found

here

.
Click here for a larger version of the map shown above.

As reported in this past Saturday's Daily News Record -- a new Starbucks location will be constructed at the Intersection of Port Republic Road and Hunters Road, on a currently vacant lot. A variety of additional details and thoughts....

The new Starbucks location is intended to open in Spring 2018 and will have a drive thru!

This new location will be only 1,250 feet from the existing Starbucks location on the other side of I-81 at James Madison Square. Starbucks indicates that the existing store will remain open.

Access to Starbucks will be off of Hunters Road -- not Port Republic Road. This is good -- to not have another entrance/exit onto Port Republic Road in this busy area -- but I'm still not sure how folks are going to leave Starbucks (from Hunters Road) and turn left (across two lanes of traffic) to get onto Port Republic Road heading back towards I-81 and JMU. Many (most?) times of day, it is very difficult to make this left turn with two lanes of traffic in each direction.


Explore more aerial photos of this site, and surroundings,

here

.
Three parcels of development land (see below) are now under contract. Perhaps we'll be seeing some new developments taking shape in and around Harrisonburg soon?

2112 SUNNY SLOPE LN, ROCKINGHAM, VA - 16.91 ACRES - $1,039,000

This nearly 18 acre tract of land is just outside the City of Harrisonburg and offers an opportunity to develop for residential and/or commercial use, subject to rezoning. The property is located on Route 42 with about 450 feet of road frontage near WalMart and beside Harrisonburg Construction. There are three parcels, two currently zoned A2 and one zoned R2. Water & Sewer is available. The property includes a 3,000 sf ranch style residence with a basement and was built in 1960. UNDER CONTRACT SINCE 3/2/2017.

9447 MCGAHEYSVILLE RD, MCGAHEYSVILLE, VA - 21.76 ACRES - $1,250,000

Temporary Price Cut for an Early April Closing! Extraordinary Opportunity! A fully approved Residential Subdivision in McGaheysville and ready to be developed. The site is approved for 84 units (6 single family & 39 duplex lots). It can be constructed in Phases. Full views of Massanutten and the Blue Ridge Mountains. The subdivision includes a roundabout, internal loop road for walking, and riding, a shared access pond/park area. County water & sewer. UNDER CONTRACT SINCE 7/5/2017.

TBD BOYERS ROAD, ROCKINGHAM, VA - 26.27 ACRES - $2,365,000


Prime Development Land. 26 + Acres Zoned R3 on the east side of Harrisonburg on Boyers Road across from Sentara RMH Hospital. Property borders the Massanetta Springs Camp & Conference center property on the east and also has a pond that has water in it most of the year. Could be a great duplex or townhouse development. There is a small barn on the property. UNDER CONTRACT SINCE 9/11/2017.
OK, OK, that's probably not true -- Harrisonburg probably does not have an infinite need for student housing. Just consider my title, then, to be an intro to all of the alternative perspectives that have been shared with me since I wrote these two posts....

Does Harrisonburg need more Off Campus Student Housing?Does New College Student Housing Increase the Demands on Local Elementary Schools?

OK -- here goes -- all the reasons I might be wrong, and all of this new student housing might be OK, or even a good thing....

1. JMU is growing!

All of this student housing is necessary -- JMU is continuing to grow, and they are not building on campus fast enough for their growth, so the private sector must build and rent housing to students in order to meet that growing demand.

2. Denying growth just pushes it elsewhere.


If the City decided to stop permitting new student housing communities to be built, that would just push developers to build them in the County, or push students to live in otherwise owner occupied neighborhoods.

3. This is an affordable way to get workforce housing.


There isn't much truly affordable rental housing being built -- and older student housing complexes being effectively turned into workforce housing by virtue of students being attracted to new student housing communities is not necessarily a bad thing. It may be the most affordable way to create affordable or workforce housing.

4. Bring on the wrecking ball.


If even more student housing is built, the rental rates will fall even lower on the oldest complexes, devaluing those properties to the point where it will make sense to just knock them down and build new housing -- thus, eliminating the older, outdated housing.

5. How much regulation do you want "the government" to do?

If the government (planning commission, city council, staff) should start making judgement calls about how much student housing is too much student -- and thus regulating what landowners (and student housing developers) can and cannot do -- should they also start governing other segments of the private sector? Should they regulate how many hair salons exist? How many banks are permitted to operate? How many restaurants can open? How many Realtors can sell homes? :)

OK -- again -- I don't necessarily agree with all of the perspectives above, but I believe it is important to consider these counterpoints when thinking about how our community should be planning for the future as it pertains to student housing, land use, property taxes, schools, etc.

And, as I mentioned to a reader in response to their comments....

I don't know if new student housing projects should or should not be denied - but I think the local community needs to fully understand the impact of continuing to approve more student housing communities.

If older student housing communities become workforce housing, great, no problem -- but let's realize that this is the result of approving new student housing communities, and make sure that infrastructure (schools, for example) are in place for the new workforce housing that we have indirectly created.
Traditional logic would say no -- the construction of new college student housing in Harrisonburg won't increase the load on elementary schools, as most college students do not have elementary school aged children....

Going a step further, I would guess that some local government staff and elected officials MIGHT (?) use this traditional logic when thinking about whether to approve rezonings, or other approvals, for new student housing to be built in the Harrisonburg area.

But wait - what if the following sequence happens (thanks

Deb

, with some revisions)....

Shiny new student housing is built.
College students flock to the new living options.
Vacancy rates increase at older, run down student housing complexes.
Families start moving into older student housing complexes.
These families increase the elementary school aged population.

Local elementary schools have more students to educate.


I think we have seen this happen over the past 20 years in Harrisonburg, in cycles, as large quantities of student housing is built in waves.


And think about it, from the other direction, for a moment -- we all know that the local elementary school population is growing -- but why, and where? It's not as if local developers and builders are out building an extraordinary number of townhomes or starter homes for young families, causing an influx of new elementary school students. So -- if the elementary school population is rising, and it's not because of an increase in the stock of owner occupied real estate in Harrisonburg, then....

1. Perhaps this elementary (or K-12, really) school enrollment growth is, contrary to what we'd otherwise believe, a direct result of an increase in college student housing.

2. Perhaps we need to think about the fiscal impact of educating more elementary (and then middle and high) school students when we think about approving yet another student housing complex.

3. Perhaps, if building new student housing when we might not really need it, leads to increased demands on our local K-12 schools, then maybe we need to pay more attention to whether that student housing is needed.


Just some thoughts to ponder as we think about and plan for the future here in the City of Harrisonburg -- and Rockingham County.



One of the reasons why the under $200K market is inventory-challenged right now is because there is very little new construction happening in this price range. Over the past 10-15 years we saw many new townhouse developments that (at the time) fell into that price range, including:

Now, however, there are significantly fewer options available when it comes to newly built townhouses in or near Harrisonburg, under $200K....

I think a considerable opportunity exists for a townhouse developer to build new, $170K - $190K townhouses in the City of Harrisonburg -- if it can be done!



click here for a much larger, more detailed map

Back in 2015, Lakeview decided to sell off as much as 75 acres of their land, moving from a 36 hole golf course to a 27 hole golf course. Many (myself included) speculated that this land would be purchased by a developer or builder as the land is located in the midst of many upper end single family home neighborhoods.

We were all wrong.

Fifty acres (as shown above) were sold by Lakeview to Sunnyside Retirement Community in January 2017, for $1.2M. So, it seems, you will not see new roads going in and houses built in that area in the near future.

Some snippets follow from

today's Daily News Record article

....

Jack Broaddus, president and CEO of Sunnyside Communities, said the nonprofit bought the land to protect its existing campus aesthetically, continue to invest under the right circumstances and provide space for potential growth.

Sunnyside owned about 100 acres before the purchase, Broaddus said, roughly 90 of which is developed. The deal allows the retirement community to control how the property is used for the time being, he said. The community will develop a master plan for the land, and it should be years before it's put to full use.


Until a permanent use is found, he said Sunnyside would maintain the land "like other pieces of our property," and future uses will be in line with senior retirement community living "It's our intent to continue to expand when needed, or when the market tells us our retirement living options are needed," he said. "We're not planning on putting a racetrack over there."




If you have driven on Port Republic Road or Reservoir Street near the hospital anytime in the past six months, you have likely seen the drastic changes to the landscape surrounding Reservoir Street. A significant part of that change has been the development of a new college student housing complex, called

The Retreat

, which is shown above.

Construction has been moving very quickly at The Retreat, with the new structures springing up seemingly overnight in some cases, while the site work is still in progress.

Reservoir Street will have certainly seen some significant changes when we look back a few years from now -- with the road expanding (in the City, and hopefully soon in the County) and the development of

Robinson Park

(an affordable housing complex) and The Retreat (student housing).
The buildings shown above currently under construction on Reservoir Street -- at the previous location of the Albert Long baseball field. These apartments will be called Robinson Park, and will affordable housing -- with income limits for tenants who wish to reside at Robinson Park.

The developer was planning to expand Robinson Park into a second phase on the five acre wooded parcel shown above, adjacent to the current development, but the County tabled the developer's rezoning request.

A few snippets from this week's Daily News Record article....

The Board of Supervisors tabled a request Wednesday from Surber Development and Consulting LLC to rezone a 5.3-acre parcel on Reservoir Street from medium residential to general residential for phase two of Robinson Park apartments.

The board wants more time to address concerns from fire and rescue and the sheriff's office, as well as potential public transportation issues.

Surber Development plans to purchase the property once it has been rezoned. The parcel at 2770 Reservoir St. is owned by the estate of Mary Madalene Lambert, who died in March. It is valued at $250,600, according to online real estate records.


Read the full article

here

.
You have the opportunity to have an impact on the future of the City of Harrisonburg!

The Comprehensive Plan presents a vision of Harrisonburg's future. It identifies steps to move toward that vision by providing information about current conditions, long-term goals and objectives, and recommended implementation strategies.

Virginia requires that local Planning Commissions review their comprehensive plans once every five years. The City of Harrisonburg last updated the plan in 2011 -- and last year (2016) the Planning Commission determined that it should be updated again.

Find out more about the Comprehensive Plan update process

here

.

Sign up to receive updates on the comprehensive plan process

here

.

Read the 2011 Comprehensive Plan

here

.
The Rockingham County Planning Commission will consider a request on Tuesday for a further revision of the Preston Lake master plan.

The most recently approved master plan showed one large 168-unit apartment building, and the new master plan will include 12 smaller apartment buildings, presumably with 14 apartments per building.

Rockingham County is not required to hold a public hearing to obtain input from nearby residents because the changing the overall density of the community. Here's why....

BEFORE:

(1) large mullti-family building with 168 units

(15) quad-plex buildings
(6) duplexes

AFTER:

(12) multi-family buildings with a total of 168 units

(6) townhouses


Per my math, each of these (12) apartment buildings would have (14) apartments in it -- which I'm assuming might be a three-story apartment building.

This is the affected portion of the master plan before the proposed change....




And here is the same section after the proposed change....





If approved, the updated composition of Preston Lake will be as follows....

162 Single Family Detached Homes
60 Duplexes
16 Quads
245 Townhouses
336 Apartments

168 Apartments in 12 Small Buildings
168 Apartments in 1 Large Building

Additional details....



view a larger version of this map as a

JPG

or

PDF

This map from Rockingham County of the Urban Development Area is frequently updated, and provides helpful updates on the status of each project currently under development (or nearing development) in this growth area just southeast of the City of Harrisonburg.

Current updates include....

Altitude at Stone Port (student housing) - rezoning approved
Moe's Grill (restaurant) - under review
Reserve @ Stone Port - mass grading underway
Farmers & Merchants Bank at Coffman's Corner - ready to break ground
Doctor's Office at Coffman's Corner - under review
Robinson Park Apartments - footers and framing underway
Greenport - construction underway
Retreat @ Harrisonburg (student housing) - mass grading underway
Preston Lake Marketplace - mass grading completed, seeded

Download a larger version of this map as a JPG or PDF.



The forthcoming hotel and conference center being built on the edge of the JMU campus, held its ceremonial groundbreaking yesterday. The project is due to be complete by March 2018.

Read more in today's

Daily News Record article

, or read on for some highlights....

The hotel will contained 230 rooms.


The conference center will offer 21,000 - 2,000 square feet of meeting space.


The developer is a JMU graduate, Paul Gladd with dpM Partners of Gaithersburg, MD.

The hotel will feature 180 traditional rooms, 50 extended-stay rooms, a farm-to-table restaurant, a coffee bar and wine bar.

The developer is paying $35M to build the hotel, while the JMU Foundation is loaning $11M to the Harrisonburg Industrial Development Authority to cover the cost of the conference center construction. The JMU Foundation will be repaid with tax revenues generated by the facility.


There are quite a few more interesting details in today's

Daily News Record article

.
view a larger image view a larger image

Apparently our area has an unmet need of high end rental properties, as The Reserve at Stoneport will be expanding their community off of Port Republic Road near Sentara RMH Medical Center.

Current Community:

168 apartments

Planned Expansion:

240 apartments

Per the developer, the current inventory of apartments are 98 to 99 percent full, and the first apartments in the new phase will be available in late 2017.

Rental rates will range from $985 - $1735 per month, and there were be even more one-bedroom units in the new phase....

50% one-bedroom apartments
39% two-bedroom apartments
11% three-bedroom apartments

Read more about this expansion per this

August 2016 Daily News Record article

.
click here for a larger version of this aerial image

Just a stone's throw away from this

new student housing being built on Reservoir Street

, you will find another large patch of bare earth in preparation for a new residential development.

This new community is being built on the site of the former Albert Long baseball field off of Reservoir Street (across from Fieldale Place) in Rockingham County. This complex will be called Robinson Park, and will include 88 garden-style apartments.

According to the developer, this will include:

(12) one-bedroom apartments


(44) two-bedroom apartments


(32) three-bedroom apartments

A clubhouse / community building will also be constructed.

Per this Daily News Record article....

Tenants will have to meet earnings qualifications to rent at Robinson Park. Surber said 44 units would be rented to people earning 60 percent or less of the median income for the area and 44 would be for people earning 50 percent or less of the median.


Rent rates aren't set because all the financing isn't settled, Surber said, but she expects one-bedroom units to lease for $375 to $475, two-bedroom apartments to rent for $550 to $675, and three bedrooms to go for $750 to $760.


Read more from the Daily News Record....

Affordable Housing In Focus In City, County
August 6, 2016

N.C. Company Eyes Housing On Reservoir
April 16, 2016



click here for a larger version of this aerial image

If you have driven along Reservoir Street lately, you would have noticed the massive area on the hospital side or Reservoir Street where trees have been cleared for a new housing development. This site will soon be home to 700 college students in a new development called "The Retreat at Harrisonburg", being developed by Landmark Properties out of Athens, GA.

The developer has acquired 36.81 acres for $5.71 million in August after the land was rezoned in May to allow for this community to be developed. This same developer is (per their website) also currently developing The Retreat at Blacksburg, a student housing community for 829 students.

Read more about this purchase and development in this Daily News Record article....

Student Housing Developer Buys County Land

August 30, 2016

Here is the intended site plan....

Per documents submitted to the County, we know the following about this potential student housing community....

the community would be a mix of detached homes, duplexes and quads
amenities would likely include a clubhouse with fitness center and study facilities, outdoor swimming pool, outdoor gaming courts and extensive walking and biking trails
this community would have no more than 178 residential units and no more than 715 beds (bedrooms)

Here is a rendering of one of the proposed homes....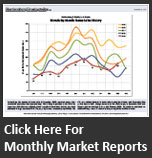 Subscribe

Receive notifications of new content on this blog, via e-mail or RSS reader.