Welcome! This blog tracks the real estate market in the Central Shenandoah Valley, featuring market data and analysis, an exploration of common buying and selling questions, and candid commentary on all things real estate.
If you are interested in discussing any of the topics on this blog, or the details of your specific real estate situation, call or e-mail me!
Do you ever see a house for sale online that seems to be too good to be true?

It has everything you are looking for (4 bedrooms, 2 bathrooms, 2400 square feet) and it is priced $40K below all of the other homes you have been considering.

Shocked at the low asking price of your apparent dream home (per the specs) your hand trembles as you move your mouse over towards the "more photos" link to look inside. Could it be? Could it really be?


(Side note: Could it be what?? That the seller has grossly under-priced his house? And that no other buyers have figured it out yet?)

Your excitement builds even further as you look through the online photos --- the hardwood floors, the new gas range, the beautiful light fixtures! It is at this moment that you are thankful you have my phone number (540-578-0102) set on speed dial......and we quickly set up a time to meet at the house.

Walking quickly up the sidewalk, we look over our shoulders, wondering if other buyers and their Realtors will be showing up soon, joining into a frenzied pursuit of this wonder-house.

But sadly, as we start to walk through the house, we realize we've been fooled again --- by what the specs didn't tell us, and by what the photos didn't show us....

The kitchen has a beautiful new stove, but there is scarcely room for one person to fit into the kitchen at a time.


Two of the bedrooms are interconnected -- so Mary better not mind that Johnny has to traipse through her room to get to his.


A full third of the "finished" square footage is in the basement and is of sub-par construction quality.

While there are new light fixtures, nearly every other surface of the house needs cosmetic help (paint, floor refinishing, etc).


Despite being in Harrisonburg, you can hear the waves of the Atlantic Ocean breaking at the shoreline just behind the house ---- oh wait, nevermind, that's a major arterial road just behind the house.


Walking back out of the house, our gait is notably slower and our shoulders slump in despair. Yet another house that was too good to be true. While the house looked good on paper, it was quite a different value proposition once we were actually inside.

Having experienced this several times lately, here is some advice...

Buyers: It's OK to look at these houses that seem too good to be true. We won't know whether it is a good opportunity until we go inside, so don't hesitate to call.


Sellers: You're on the right track pricing the home as you did -- because hopefully the lower than expected price will do the trick for one of the many buyers who will be excited about the specs and photos offered by the house. Just know that you might need to adjust the price even lower, even if you are getting showings.


Realtors: Bravo, bravo! You have well-represented your client in presenting the house in the BEST possible light. And best of luck to you as you work to market a home that appears great online (and gets buyers so excited) but that is notably less enticing in person (and disappoints all of those buyers).





Recent Articles: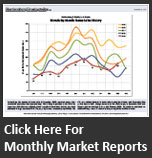 Subscribe

Receive notifications of new content on this blog, via e-mail or RSS reader.