Welcome! This blog tracks the real estate market in the Central Shenandoah Valley, featuring market data and analysis, an exploration of common buying and selling questions, and candid commentary on all things real estate.
If you are interested in discussing any of the topics on this blog, or the details of your specific real estate situation, call or e-mail me!
Daily News Record, Dec 23, 2011

By JEREMY HUNT

HARRISONBURG — After be­ing tied up more than four years in court, a lawsuit seeking to re­strict short-term rental activity in a Massanutten Village en­clave has been decided in favor of the defendants.

In November 2007, eight full­time Greenview Hills residents filed suit against 28 neighboring property owners — none of whom live in the subdivision — who market and rent out their houses to vacationers.

The plaintiffs argue the defen­dants' activities violate the subdi­vision's restrictive covenants by operating their dwellings as a business similar to a hotel. The defendants argued the covenants don't prohibit them from renting their homes on a short-term basis. Some full-time Massanutten Village residents have complained for years about short-term rentals and the behavior of vacationers. They sought to have the Rocking­ham County Board of Supervisors prohibit the practice via zoning or­dinance, but were unsuccessful.

Since the lawsuit was filed, four plaintiffs have asked to be dismissed from the suit and eight defendants have been dismissed because they no longer own property at Massanutten.

In a ruling signed Tuesday and filed in Rockingham County Circuit Court on Wednesday, Judge Jay T. Swett ruled in favor of the 20 remaining defendants.

The suit centered on a phrase in paragraph two of the Greenview Hills protective covenants and restrictions in the properties' deeds. "These lots are restricted to residential use and nothing but single family, private dwellings or residences designed for occupancy by one family shall be erected thereon," it says, according to Swett's ruling.

Some plaintiffs rent their properties less than 10 times a year and some more than 30 times a year, generating income ranging from under $4,000 to more than $40,000, according to Swett's ruling. Some rentals had as few as two people at a time, while others had more than 20.

The plaintiffs did not want to ban renting of homes in Greenview Hills, which they acknowledge is legal, but they sought to prohibit rentals that are "continuous and recurring vacation rentals to large groups of people," effectively making commercial use of a facility intended for residential.

Essentially, the case boiled down to the definition of "residential use" and "family."

According to Swett's ruling, short-term rentals do fit the definition of residential use, and the term "family" should be interpreted "broadly," thereby making the defendants' rental practices legal.

For example, Swett questioned in his ruling if an unmarried couple would be barred from owning or renting property in Greenview Hills. The covenants, written in 1975, are "silent with regard to any express restrictions on rental activities," Swett wrote.

The plaintiffs are Kenneth and Sandra Keller and Grover and Nancy Jaeger. The defendants are: Michael Chelst; James and Elizabeth Dwight; David and Connie Vander Haeghe; John David Ross; Elliott Balaber; Peter and Ellen Burke; Martin and Carol Ischinger; Willian Davidson and Cheryl Harrison- Davison; Ryan and Barbara Nelson; Jeffrey Goering; Charles Goering Jr.; Jean-Pierre Scarfo and W. Michael and Joanna Pumphrey.

Contact Jeremy Hunt at 574 6-273 or jhunt@dnronline.com

Recent Articles: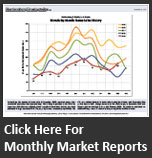 Subscribe

Receive notifications of new content on this blog, via e-mail or RSS reader.