Welcome! This blog tracks the real estate market in the Central Shenandoah Valley, featuring market data and analysis, an exploration of common buying and selling questions, and candid commentary on all things real estate.
If you are interested in discussing any of the topics on this blog, or the details of your specific real estate situation, call or e-mail me!
First --- let's be clear --- I'm not accusing smart people of sometimes being dumb. The title of this post is actually a quote from a smart person last week. She said something along the lines of "Wow, it's amazing how dumb smart people can be sometimes".

I quickly translated "dumb" into "uninformed about specific topic areas" --- which she thought was a gesture of politeness, but I really think it is a fair judgment of what she was describing.

Again, she's quite a bright person, but....

She was surprised to hear that there were still loan programs where buyers only had to put down 3.5% of the purchase price. She assumed that most purchasers had to put down 20% of the purchase price.

She was surprised that most people with some savings, a decent job, and good credit were still getting mortgages these days. She assumed the tightening lending requirements meant you had to have near-spotless credit, lots of savings and a high income in order to qualify for a mortgage.
She was shocked and horrified to get a notice in the mail that her credit score was just over 800, as she thought they went up as high as 1600.


What's going on here? How can this very smart person be so "dumb" (or uninformed) about these significant financial matters?

Bottom line -- if you only participate in something every 5 to 8 years, it's probably not reasonable to think you'll know and retain the intricacies (or even the basics) of that content area during the 5 to 8 (or more) years in between such events.

If you bought a house today, you'd likely have learned during the process of doing so that you could have as little as 3.5% of the purchase price to use as a downpayment. Will you retain that information for the next 5, 8, 12 years until you buy your next home? You might, but you might also hear lots of news reports over the next three years about changing (tightening) lending requirements and then start to assume that these low downpayment programs no longer exist.

If you bought a house 12 years ago and were told that you had a credit score of 800, and that it was excellent, would you remember that today (12 years later)? Or might you forget that

the range is between 300 and 850

?

Now realizing that smart people can be dumb (uninformed) about specific topic areas, what can we conclude? Consumers should remember to not make any assumptions, and to ask questions even if they seem like they are dumb questions. Professionals (Realtors, lenders, etc.) should remember that consumers might not necessarily know the basics of what is required for a mortgage, or what good credit looks like.

Have questions yourself? Don't worry, I won't think you're dumb -- I'll happily help inform you about an area of information that you probably had no need to be aware of until recently. Call anytime (540-578-0102), or send me an e-mail:

scott@HarrisonburgHousingToday.com

.

Recent Articles: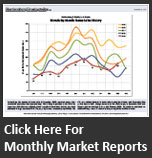 Subscribe

Receive notifications of new content on this blog, via e-mail or RSS reader.