Welcome! This blog tracks the real estate market in the Central Shenandoah Valley, featuring market data and analysis, an exploration of common buying and selling questions, and candid commentary on all things real estate.
If you are interested in discussing any of the topics on this blog, or the details of your specific real estate situation, call or e-mail me!
In most situations, it's o.k. if we aren't working with an exact number for JMU enrollment. However, many developers are currently spending

a lot of money

to build thousands of housing units in Harrisonburg --- many of which are intended to be occupied by JMU students.

When you dig into the numbers, it starts looking like we will have a significant over-supply of college housing in the coming years . . .

How Many Bedrooms??

Per today's Daily News Record

, "more than 3,700 residential-housing units are under construction or in various stages of approval" --- of which 2,985 are apartments or townhouses. However, many of these are not 1-bedroom housing units, but 2, 3, or 4 bedroom. We'll assume for a moment that they average out at 2 bedrooms per unit. This provides us with 5,970 "beds" to fill --- and the article later states that

by 2013

, the city will need 2,500 additional beds for JMU students. Hmmmm.......so far that's 3,470 extra beds --- and I hope they aren't finished too quickly!

What Is Headcount?

The second problem (for developers spending lots of money on building these housing units) is that the figures being used for JMU enrollment can be a bit deceiving. The above-referenced article references 2013 enrollment as 21,500.

The only enrollment projection I can find on

SCHEV's web site

close to 21,500 is the "

Total Fall Headcount

". This is

defined by SCHEV

as "

A student enrolled for more than zero credit hours in courses offered for degree or certificate credit, or a student who meets the criteria for classification as a remedial student

." My understanding is that this would include faculty or staff taking one (or more) class(es), students studying abroad, local residents taking one (or more) class(es), etc. All of these categories of "fall headcounts" wouldn't at all contribute to a demand for student housing. The Total Fall Headcount shows 21,542 students in 2013.

For the best "living in Harrisonburg, needing student housing" enrollment figures, I am almost always pointed to the "

Regular Session Full-Time Equivalent

" data, which is

defined by SCHEV

as "

A calculation of enrollment based on total credit hours taken byundergraduates and first professionals divided by 30 and added to totalgraduate credit hours divided by 24. Includes fall and spring semestersonly, does not include summer term enrollments. May be broken out by onand off-campus activity.

" This is a calculation to get a lot closer to the number of full time students will be attending JMU --- and these numbers show 19,333 students in 2013.

Does it matter, or are we just splitting hairs?

If you explore

SCHEV's Enrollment Projections

, you'll see that there are a lot of figures that can be used for estimating future JMU enrollment figures. My concern is that the figure that developers are using for their decisions is the highest number available -- and one that counts people who would not be seeking student housing.

I can understand that the City and the Daily News Record use that highest figure in many situations, but when student housing developers use it for planning purposes, it may be a cause for concern.

Recent Articles: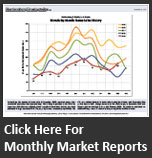 Subscribe

Receive notifications of new content on this blog, via e-mail or RSS reader.